Find the Best Window Treatments for Doors
May 6, 2020 | skyline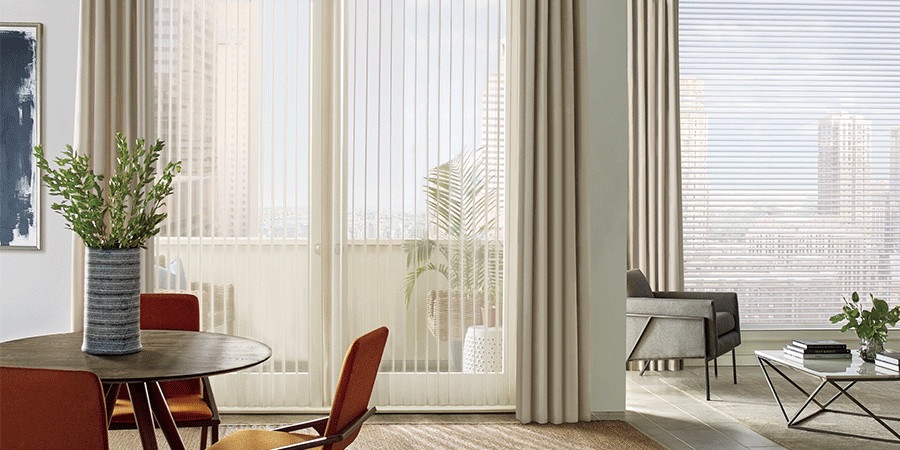 Summer is right around the corner, which means you've probably been enjoying the cooler mornings and blissful afternoons in the sunshine. But, with the increased light and heat that comes with the Austin summer, you've probably noticed some "not so great" effects of too much light. Where is the common culprit? The doors of your home. Finding the best window treatments for doors is one of the most important things you can do…
Solving a Tricky Situation
With all the choices out there for window coverings for your doors, finding the perfect one can seem a bit overwhelming. But, no need to stress, we're here to help you narrow down your options. By keeping in mind, when browsing through options, that custom fit and seamless function are both vital to your lifestyle, you'll be on the road to success.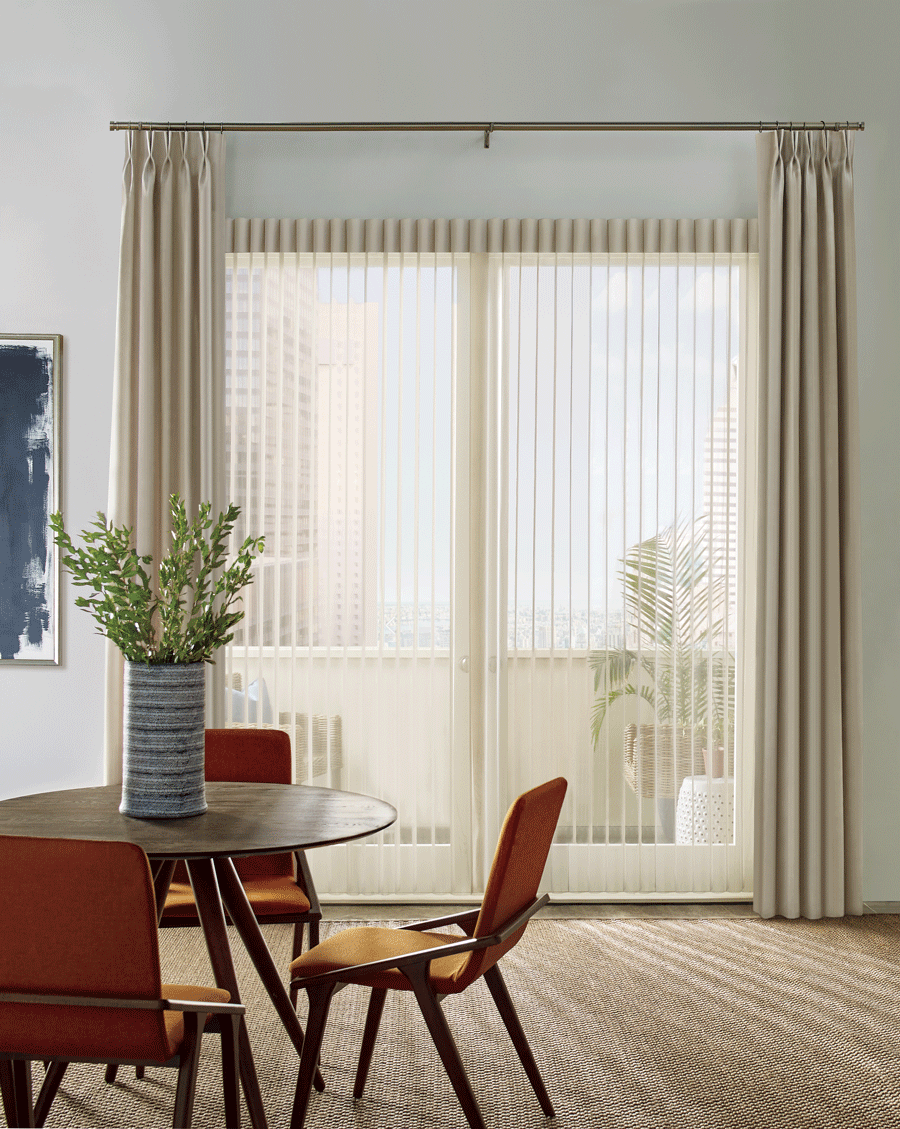 And, the style should coordinate with your home.  Does this seem like a lot to take in? That's why you need the experts! We'll help you find the best window treatments for doors…
Custom Coverage
If you have french or patio doors, finding what fits might seem like a daunting task because of all the glass. This is where size customization comes in. We'll also consider the layout of your home, the door hardware on your specific doors, and product considerations for your home. The best window treatments for doors will be a custom fit for customized solutions.
Keeping Functionality
Doors are meant to open and close, so finding a window covering that doesn't impair the function of your doors is a must. In most cases, this is why people keep their doors bare. Instead of struggling with too much light, not enough privacy and exhausting heat, let's design a solution that fits your door and the way you use it. The operating features are important to function, and we'll help you choose the one that improves your day-to-day experience.
Style and Coordination
Having beautiful doors in your home affects the flow and atmosphere of a room. The fabrics, wood and other materials of custom window treatments will continue the aesthetic of your home. Not only will you solve your "large window" issues that doors create, you'll also be continuing the style that you've worked so hard for.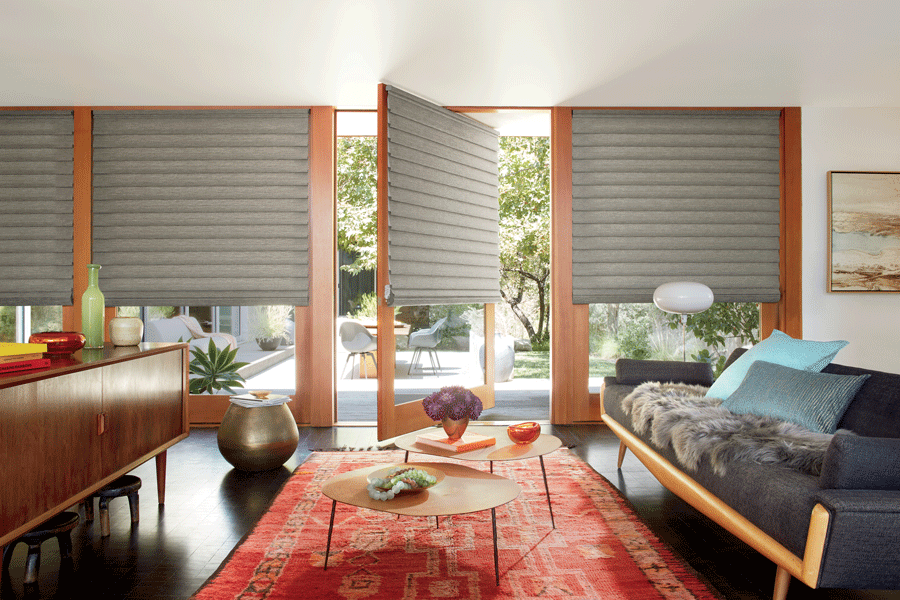 The Best Window Treatments for Doors?
It's a custom experience! The solutions you need will improve your life and the look of your home. But, without expert help, you may find yourself frustrated and overwhelmed. Let us help. Our team here at Austin Window Fashions will help you find the best window treatments for doors for your home. Contact us today to schedule your FREE consultation.