Custom Roman Shades
These shades are a unique experience. Create custom roman shades in on-trend colors and exquisite patterns to fit your style and personality.
Hundreds of fabric samples
Mix & match fabrics
Choose stacking style
Coordinate with draperies
Our fabric collections were made to personalize the look of your home. Available in thousands of fabrics, you'll be able to enjoy one-of-a-kind designs. Coordinate your home with other elements for decor accents, like top treatments, edge banding or custom pillow covers.

Back to products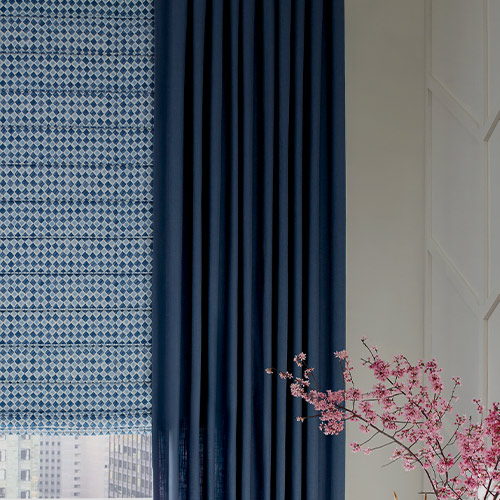 Light Control
From light-filtering, to room darkening, you can customize the light control even more in your home with optional fabric liners. The fabric liner can change the function of an individual window or an entire room, based on your home's needs.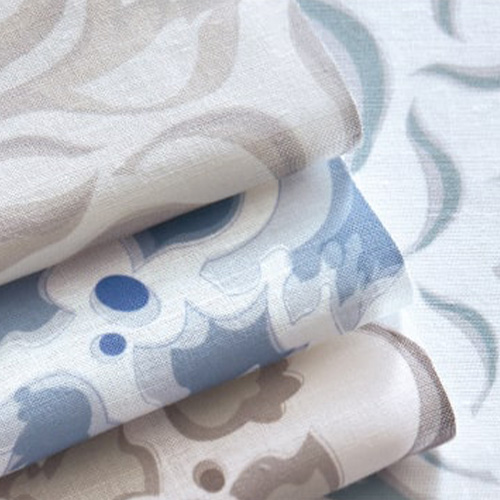 Fabrics
In addition to the tremendous options in solids, prints & patterned designs, you'll choose from an extensive selection of fabric types, from the elegance of silk or velvet, to the organic-inspired vibes of linen or textured.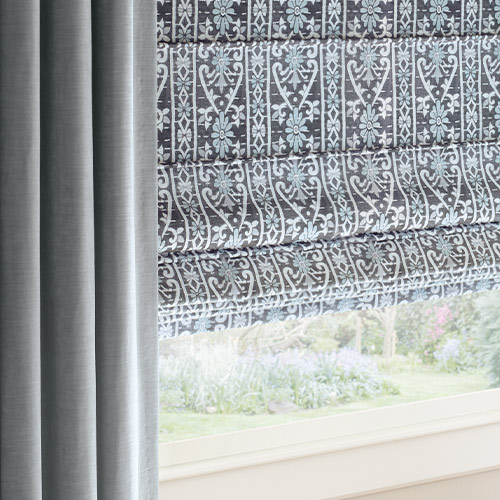 Coordination
This wide selection of fabrics is not just available for roman shades, but they are easily coordinated with other custom window treatments in Hunter Douglas collection of products. These fabrics are also available as coordinating pillow covers to enhance the look the design of your home.