Provenance® Woven Woods
Textures beyond imagination, Provenance Woven Woods offer beauty and natural elements.
Crafted from natural fibers
Variety colors and weaves
Optional liner
Optional dual honeycomb shade
Woven with grasses, bamboo, reeds and wood, these shades bring in the natural world with soothing, light filtering qualities for a beautiful ambiance. Available with automation, top down bottom up and room darkening, it's easy to not only have a beautiful home, but you'll also add important function.
~ NEW ~ Provenance Woven Wood shades are now available with the Duolite® dual shades system. The secondary cord is a cellular shade for energy efficiency, making your life a lot more comfortable!

Back to products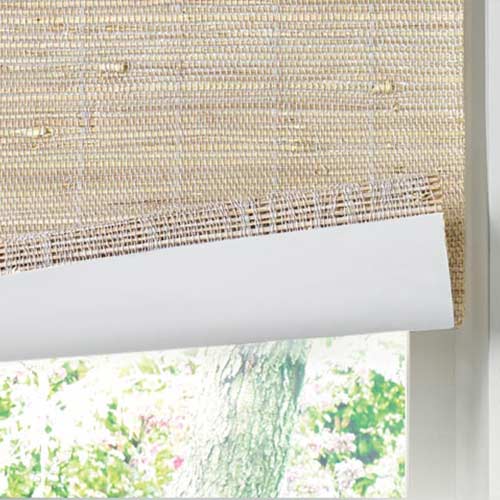 Optional Liner
The beautiful weave of woven shades can let in a sprinkling of light. Sometimes, this is not the ideal atmosphere you want, depending on the room and the function of the space. For those areas of your home where you'd like a more consistent light filtering option, your woven wood shades can be lined.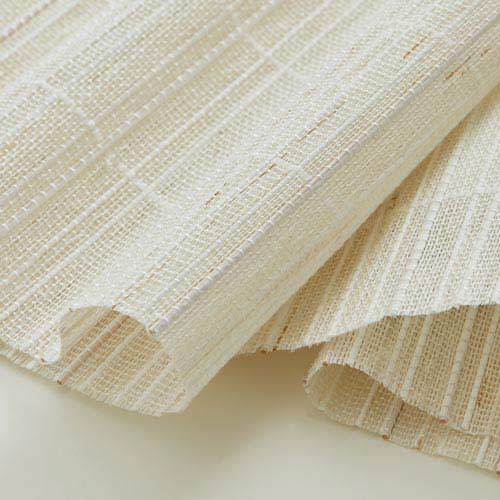 Variety of Materials
The collections of woven materials in the Provenance collection are full of organic elements. Wood and bamboo, along with reeds and grasses, are used to create the custom looks you'll see as you browse through materials and colors. The earthy styling will enhance the design of the home with dimension and depth.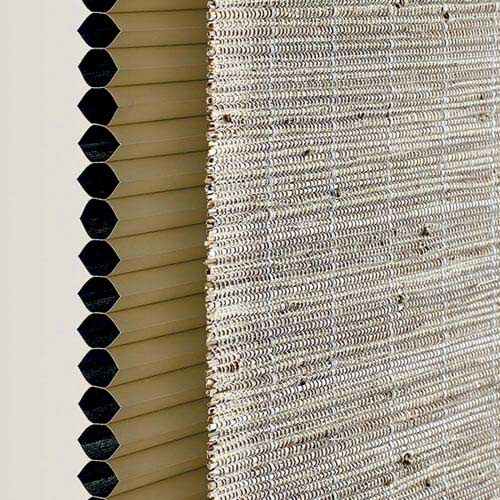 Optional Honeycomb Dual Shade
An exciting innovation, energy efficient dual shades are now available with woven shades. A secondary shade, made up of a honeycomb shade, functions independently to increase energy savings and comfort when needed. The honeycomb structure blocks heat and light at the window, while the beautiful woven shade is front and center.