Skyline® Gliding Window Panels
Wide panels make access to your outdoor space a cinch with panel track blinds. Simplistic and smooth, convenience and function go hand in hand. Offering features such as:
Coverage for Tall, Wide Areas
Gliding Panel Design
Immediate Privacy
UV Protection
Making Skyline Gliding Window Panels an ideal window treatment for sliding glass doors and large windows. See more ideas here.

Back to products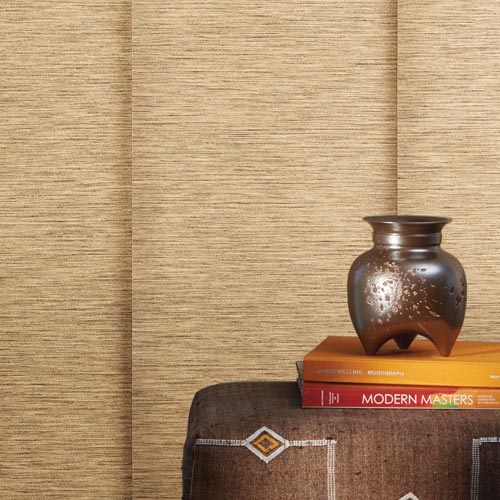 Design
Create a "wow" factor in your home by choosing from more than 450 materials, as you select the best window coverings for your largest windows or sliding doors. With such a wide style range, it will be easy for you to coordinate the look of your doors & windows that share the same space.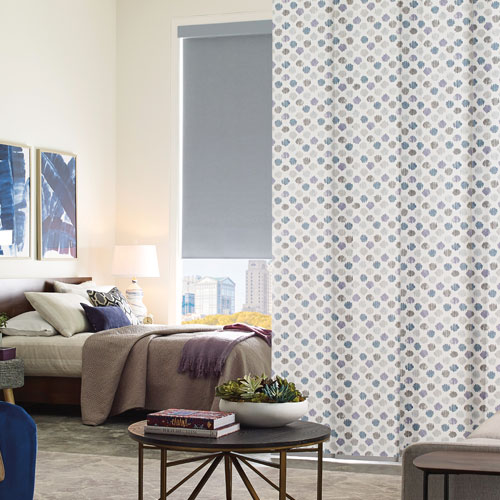 Stacking
Adjustment of panel track blinds occurs as the wide panels glide across the top track. This makes it easy to plan your space. The depth of these vertical shades never extends beyond that top track. When open fully, the panels stack on top of each other with sleek function.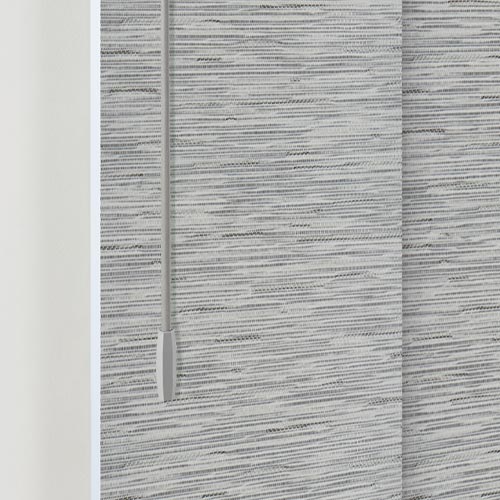 Options
Further customize your doors and large windows with the overall appearance of your vertical shades, available in either 11.5 or 17 inch panels.
Create an innovative room divider with simple adjustments to open and close. Add automation to panel track blinds to improve the convenience of your Austin home.