To know your style is to know roman shades. One of the most widely used window treatments today! Choosing roman shades is popular with clients because they function simply and look lovely. Their design dates back to Ancient Rome when cloth protected the home from dust and debris. Centuries later, that same simple wet cloth that was hung from windows has been replaced with modern fabrics and new styles. What's your style when choosing roman shades? 
Choose Custom Fabrics
Sophisticated clients and stylists alike, choose roman shades because they can be customized. It's a great way to add a personal touch to the rooms of your home. By selecting fabrics from an extensive range of colors and patterns you can complement your home's decor. There's a fabric choice fit for everyone's style from jaw-dropping colors to soft patterns in subtle neutrals. Choose your favorite and make an impact.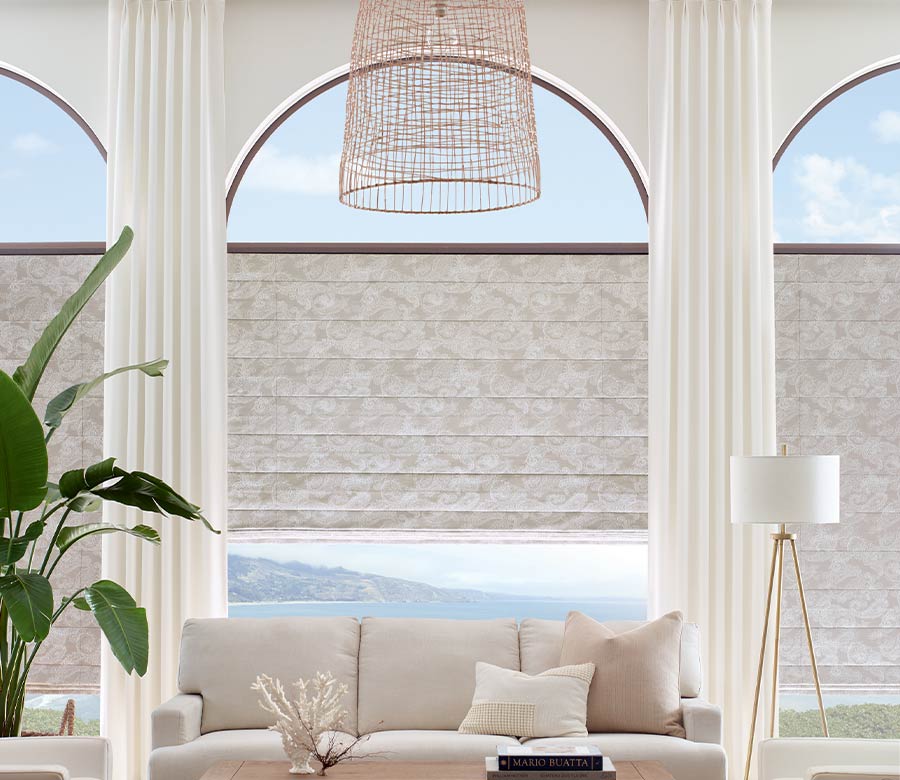 Your Pick: Cascading Designs VS Flat Stack
Due to their popularity, most clients are familiar with the look of romans and how they fold over as they rise up, but are you aware of their variations? We offer both cascading and flat stack options: You pick. The cascading design is sometimes referred to as the waterfall style by the way the fabric folds softly, elegantly. When choosing roman shades decide if you prefer curved folds as they are lowered or a more uniform flat stack. Here's an example of both designs.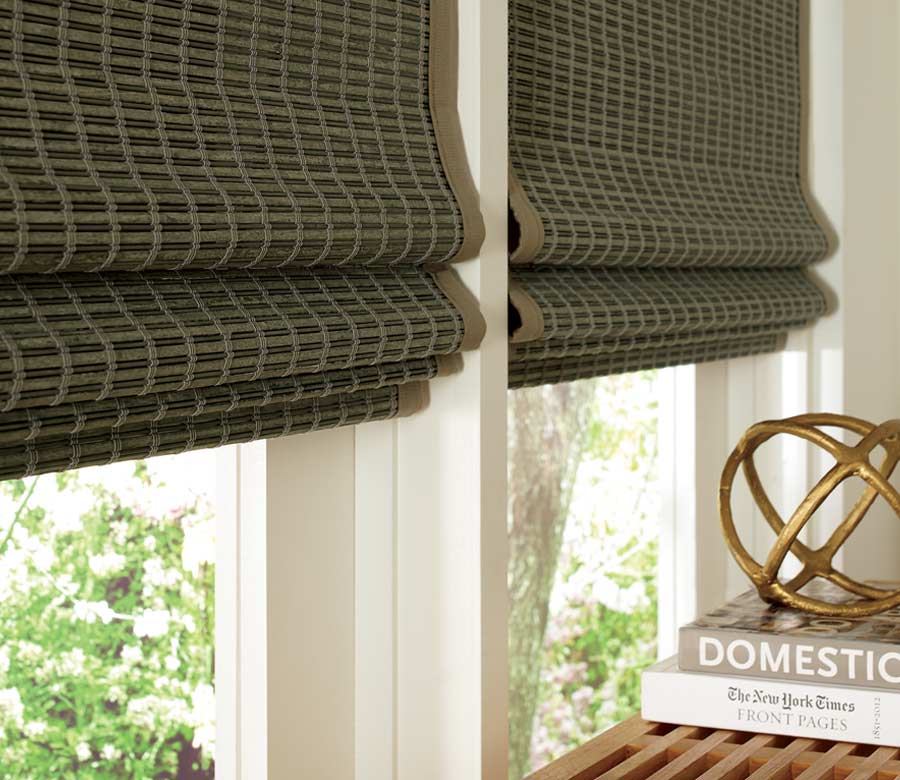 Both styles still gather the material–folding as they rise, then unfolding & falling into place at the window as they are lowered. The flat stack gives a more contemporary look, sleek and compact. Both are great options, it just depends what look you prefer.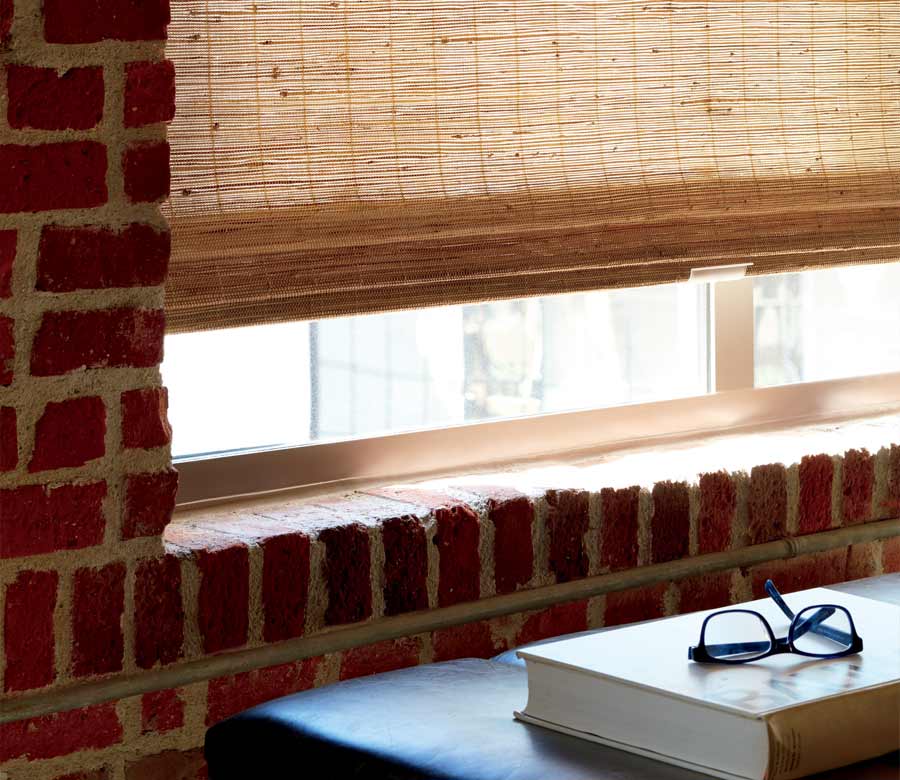 Playfully Patterned Romans 
One more option is choosing specialty colors and patterns for your roman shades. The materials are designed to personalize the space, as well as adding tremendous function in your home.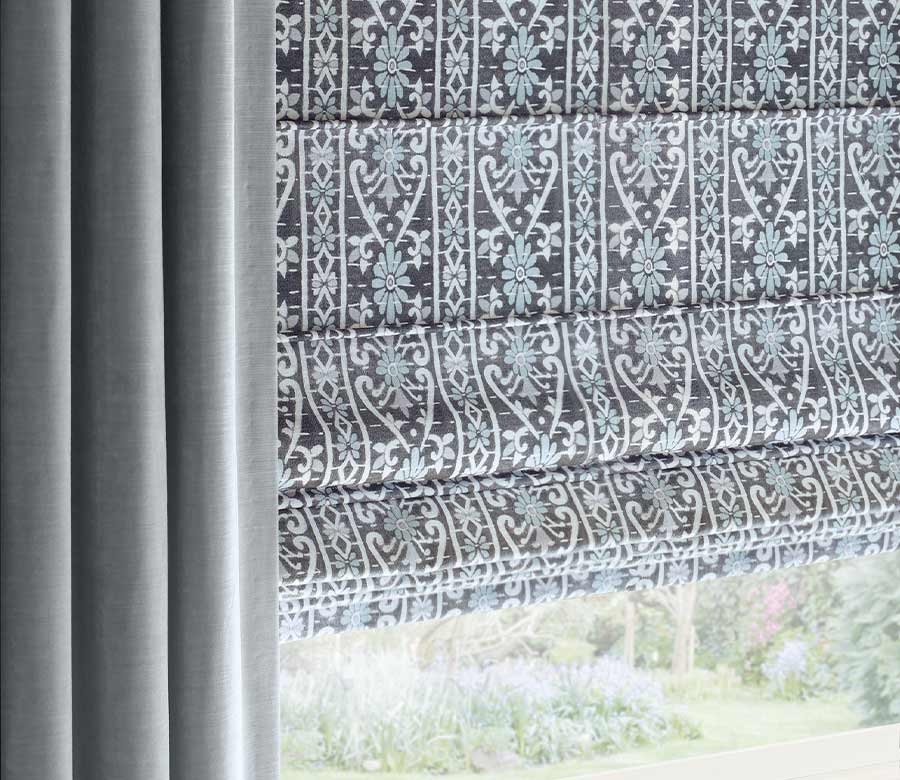 Rolling Romans 
Can roman shades get any better? Yes, they can. As the window covering industry continues to innovate, so do roman shades. When choosing roman shades, clients have begun to notice the many options they truly have. Quickly becoming a fan favorite is the rolling roman. By adding the operating mechanics of roller shades to the design of romans, we get amazing results. For those of you who love the look of romans but prefer the materials to roll up and out of sight, rolling romans are the right choice. Take advantage of your whole view with no folding fabrics and no stack up top!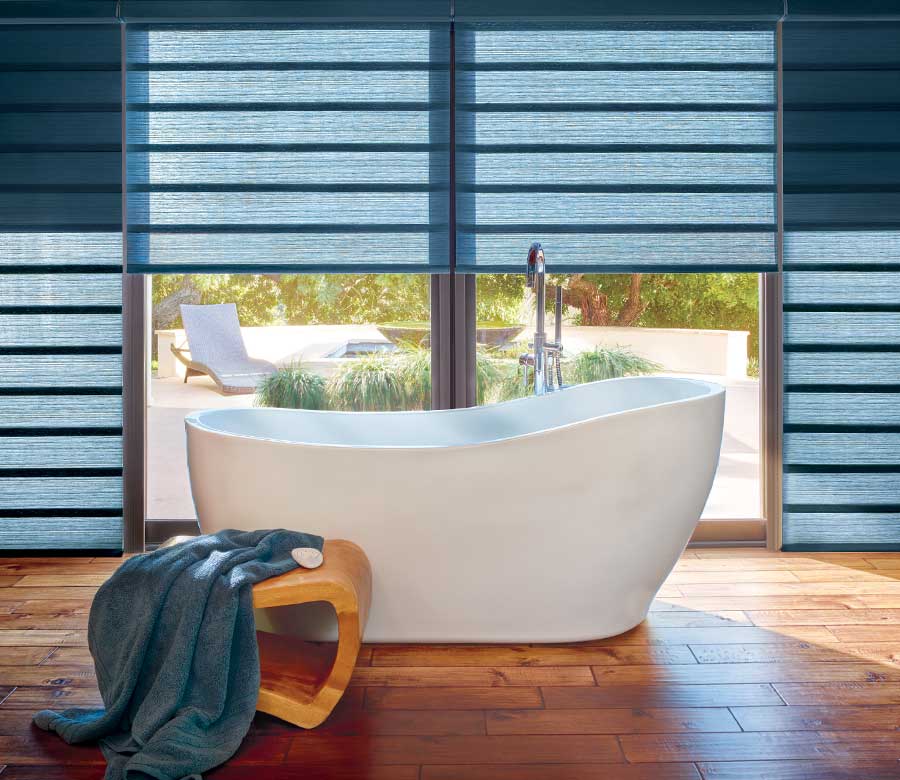 Let's Get started: Choosing Roman Shades
Are you ready to add roman shades to your home? With so many options, it's an amazing choice. Whether you want the elegance of cascading fabrics in neutral tones or a treatment that makes a statement, choosing roman shades will provide the perfect look. Still have questions? Come to our Austin showroom and view our patterns in person. Our specialists at Austin Window Fashions are here to guide you in the process and will make sure your home is fit with the perfect window coverings. Schedule time for a visit to your home and a FREE Consultation! You'll be so glad you did.