Bathroom Design Solutions: Save Your Sanity!
August 22, 2018 | Austin Window Fashions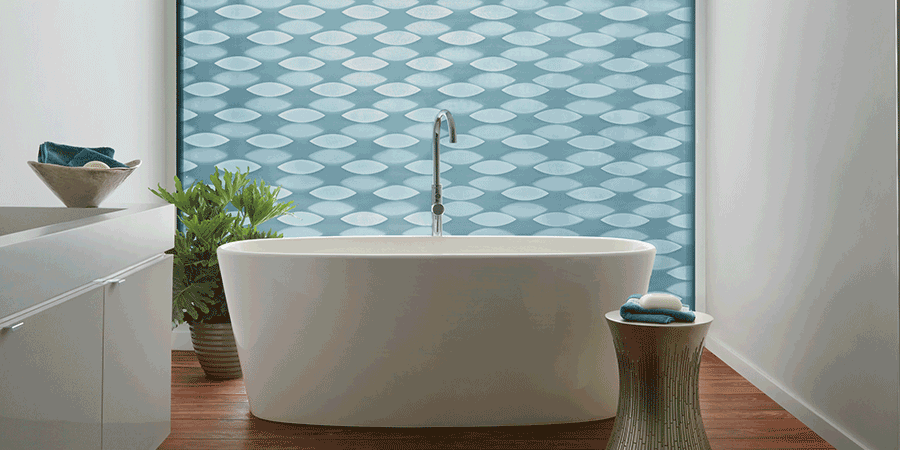 We recently asked the design experts here at Austin Window Fashions about one of the most challenging rooms in the home: the bathroom. It seems like, more and more, people are struggling with bathroom design issues. And they agreed; it's often a major source of frustration and hassle for their clients. Bathroom design challenges can drive you crazy. Just when you think you've solved one issue, another one pops up! So, are there solutions that actually work? Absolutely! Take a look at this advice from our experts…
Privacy Comes First
If people are looking for window covering solutions in their bathroom design, you can bet that they're seeking privacy. It's always the top priority.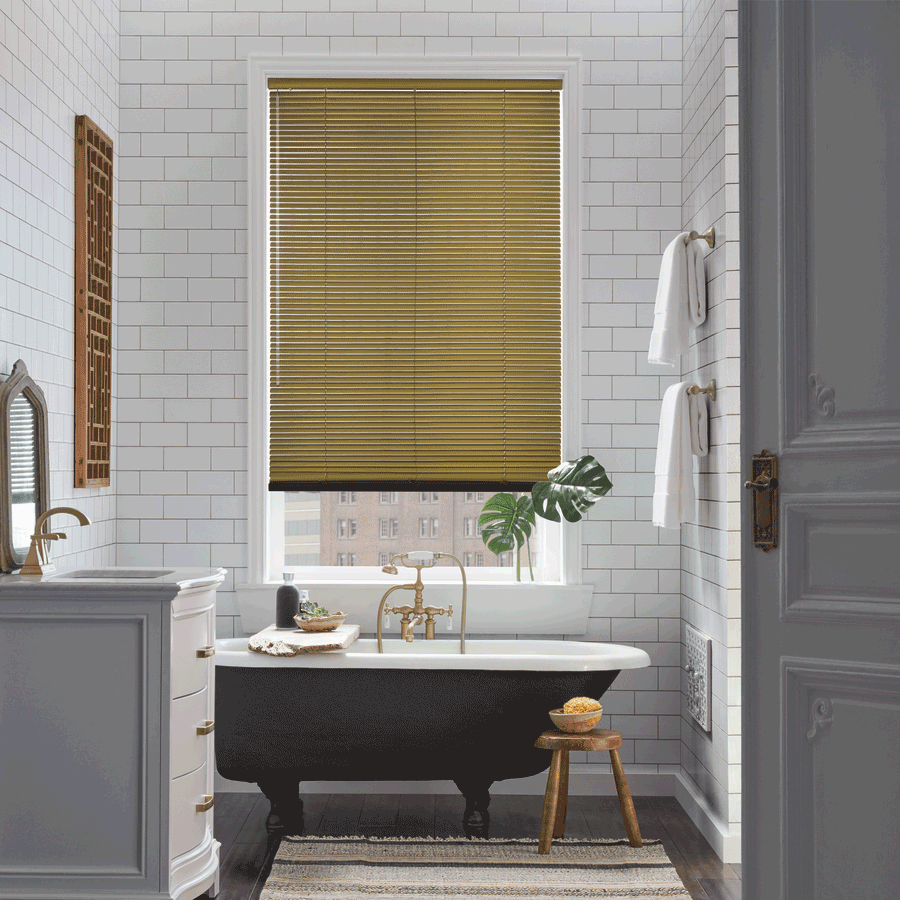 Covering your windows seems like an easy fix to this problem. And one that can even bring incredible styling to the look of your space. But, the reality for so many is that it often just creates new challenges.
You Need Light Too
If you don't have the right window coverings for your bathroom design, you are definitely going to feel frustrated. Sure, now you have privacy, but all of a sudden you're lacking natural light. The key is balance. You need blinds, shutters, or shades that deliver both privacy and light. Which ones are right for you? It really depends on your specific bathroom design.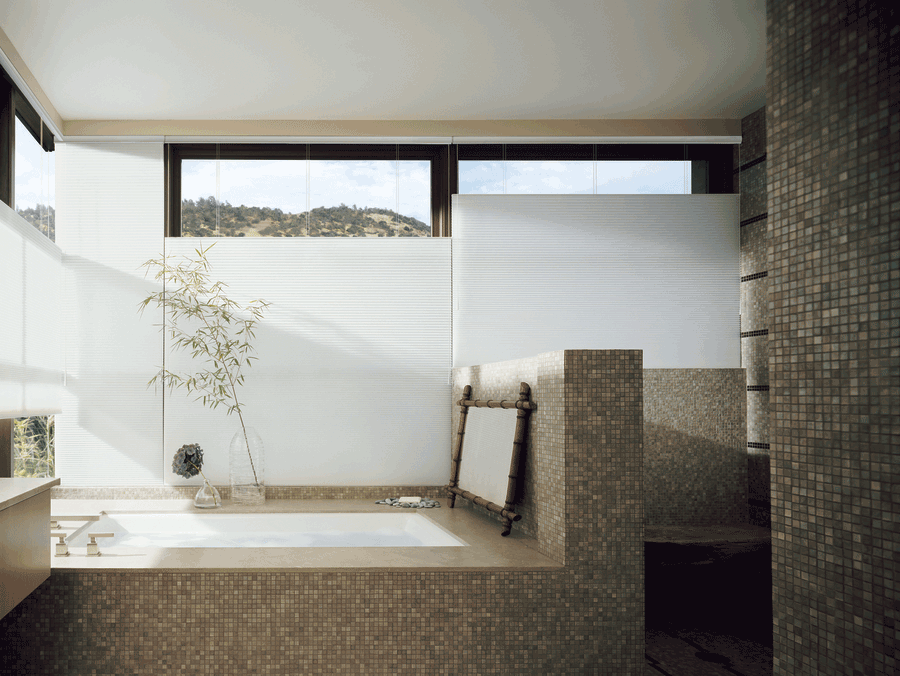 Top down shades are wonderful for layouts that feature a window behind the tub. In this kind of space, it's ideal to have window treatments that you don't have to adjust often. The top down function allows natural light to flow in across your ceiling while the bottom of your window stays covered for much-needed privacy. You can leave them in their optimal position and achieve the balance you deserve!
So Many Possibilities…
Top down shades aren't your only option, though. Plantation shutters with split tilt are another popular choice that you can leave in place. Working in much the same way as top down shades, these shutters bring in sunshine through open louvers on top while closing out the world below to secure your privacy.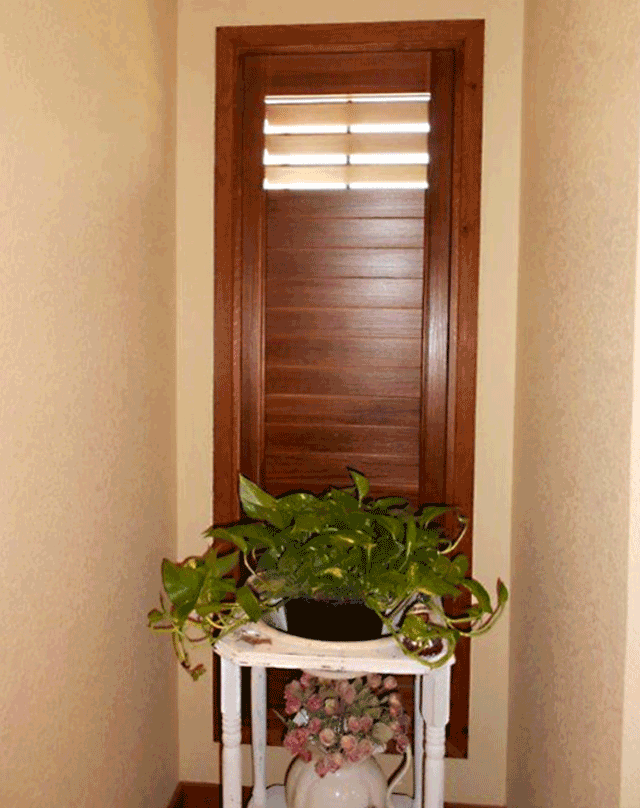 We love working with clients in the Austin area to help them create just the right balance of atmosphere and function in their bathroom design. Split tilt plantation shutters in gorgeous stained wood offer plenty of daylighting while maintaining privacy!
The cafe door chosen to give extra privacy in the bathroom is pure genius! Tremendous style and unique function come together in this beautiful home!
Say Hello to Motorization…
And what about bathroom design layouts that require more adjustments? Motorized blinds and shades give you instant access to effortless adjustments. Tap your remote or phone, and your window treatments respond. Or, schedule them to move automatically in rhythm with your typical daily routine.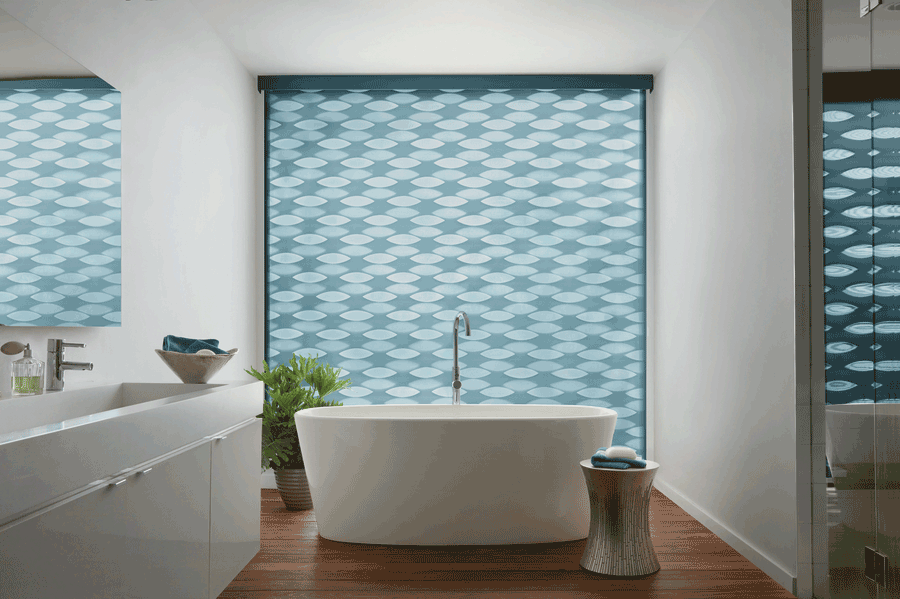 With the latest innovations, you can even integrate them with your other smarthome elements, like Google Home or Alexa, and enjoy the convenience of voice control.
It's A Small Space…
Many people struggle with space in the bathroom. A small bathroom design brings a whole slew of challenges. Balancing privacy and light will certainly make a world of difference. Light and sky views help the space feel bigger and more open without making you feel exposed. But what about windows that are too easy to access?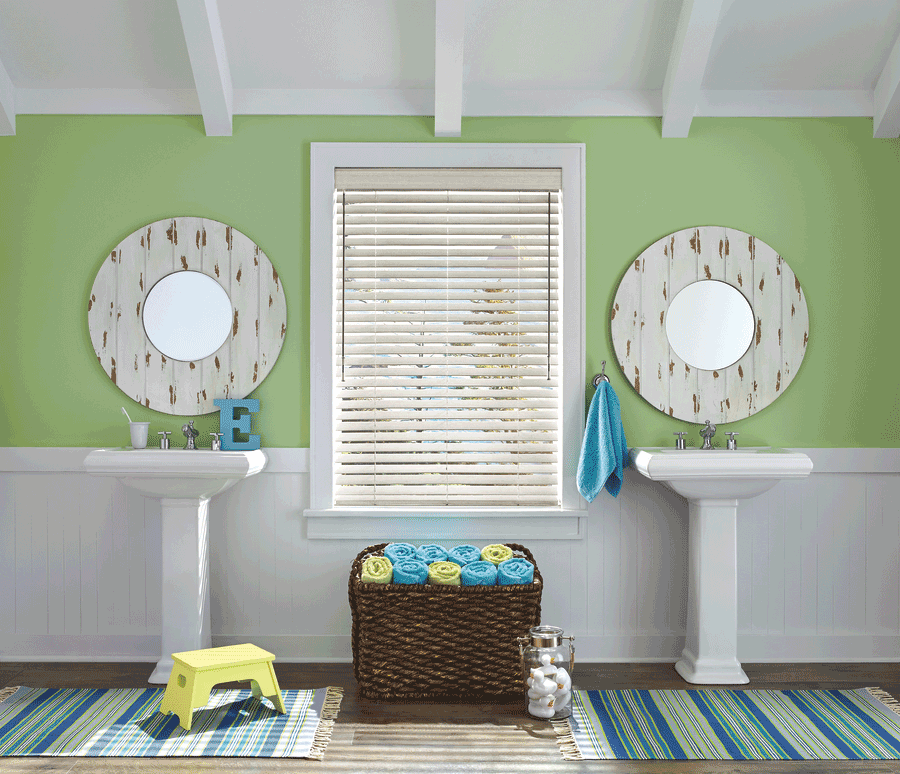 Smaller bathrooms are often children's bathrooms, and they're known to feature easy-to-reach windows. In this case, cordless options are always best. Today's innovations in manual control allow you to change the position of your window coverings with your hand. They're so much easier, and safer, than the blinds and shades of old. Of course, motorization is also cordless and oh-so-easy to use!
Frustrating Bathroom Design? Help Is Here!
Trying to solve your bathroom design challenges alone can be overwhelming. There are so many choices. That's why we're here. We'd love to listen to all the features, function, and style you want and then show you how it's possible! You don't have to feel frustrated in your home and with the overwhelm of options. We make it easy and fun to achieve the perfect balance of privacy, natural light, beauty, and convenience. So, save your sanity and contact our team for your FREE, in-home consultation today!