From bold and modern to relaxed and chic, we've seen shades of white pop up in just about every design style this year. Are you looking for ways to decorate with white in your home, but need some help getting started? Take a look at our guide on how to bring shades of white into your design with a few simple steps.
Step 1: Choose from Two Types of Contrast
If you follow design trends, you've probably see "high contrast" everywhere. It's all over the latest designs, but what exactly does it mean? The key to creating this look is to remember that opposites attract. Want something more subtle? Low contrast is also popular, and it brings dimension in a soft way. Here's how to create contrast with shades of white.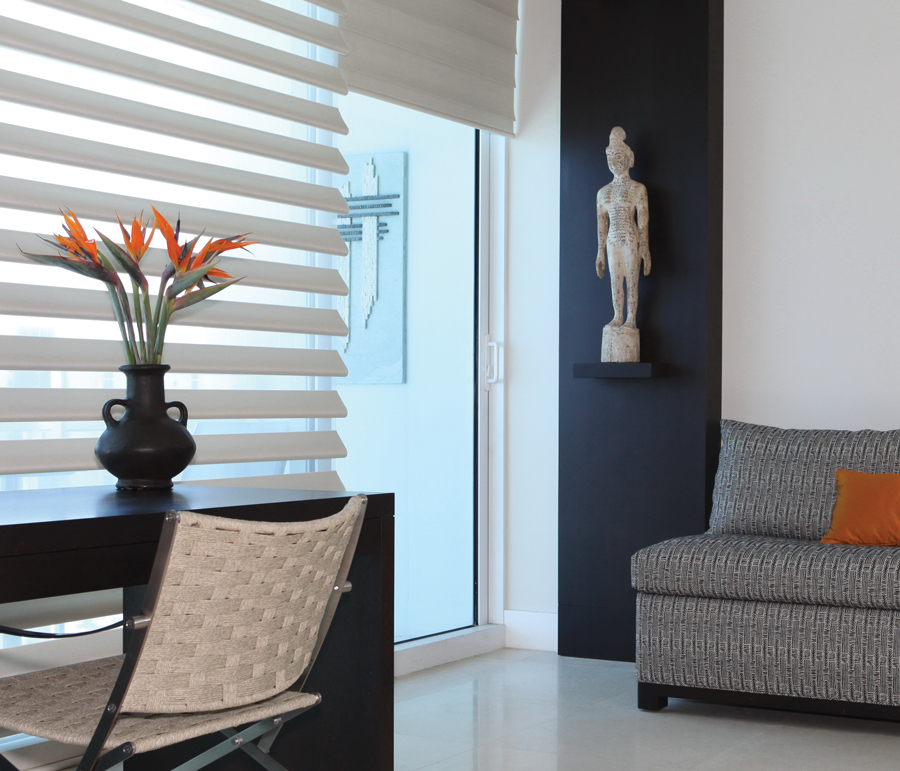 This space is full of high contrast. The dark furnishings and black wall make the shades of white pop throughout this room. Each element is strategically placed to create a bold style statement. And, the touches of orange add a unique, fun touch.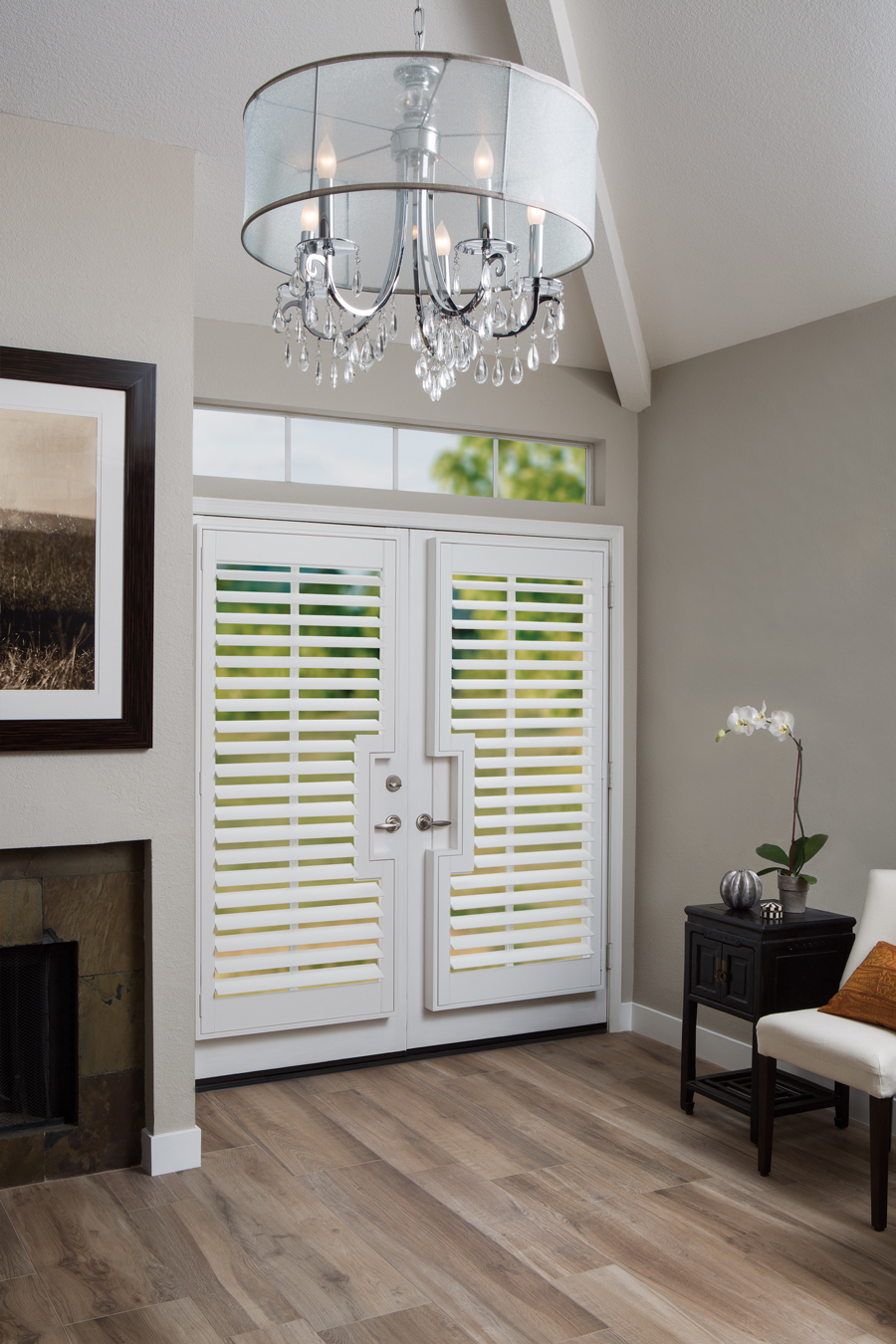 The contrast in this room is soft and inviting. The light wood floors and "greige" wall color create a warm, welcoming atmosphere. Then, the plantation shutters on the french doors offer a light contrast, as well as the dark fireplace. We love how subtle contrast can still make a big style statement.
Step 2: Identify the Environment
Before you start adding shades of white into your design, you should figure out what type of atmosphere you want to create. In order to create a balanced space, you'll need to identify the function of the room, too.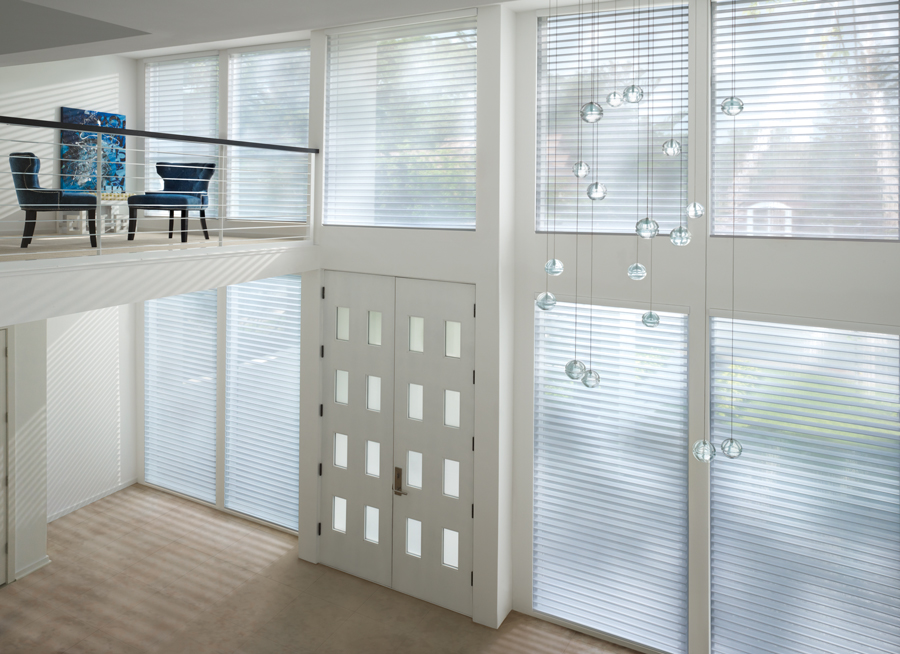 Incorporating minimalist design elements and a captivating softness, this entryway uses shades of white to highlight the high ceilings and large windows. The window treatments bring dimension and designer style, as well as soft, filtered lighting. This space is full of style, but is still functional, offering enough room for guests to enter and admire the architecture.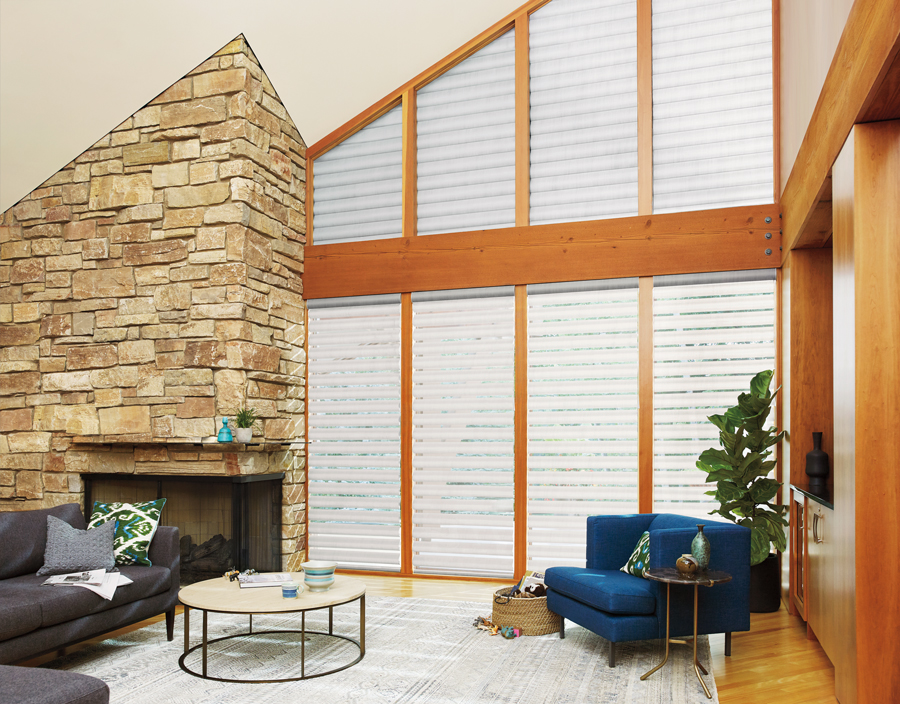 Looking to create a cozy space? You can still design a warm environment with shades of white. This space has the same high ceilings, but white is used to add visual interest with dimension. The wooden elements work beautifully with white to make this space warm and comfortable.
Step 3: Determine the Amount
Is it possible to have too much white? Well, the choice is yours! You might want to decorate a space with all shades of white, or perhaps you just want a touch. Determining the amount you want to incorporate is all part of the process.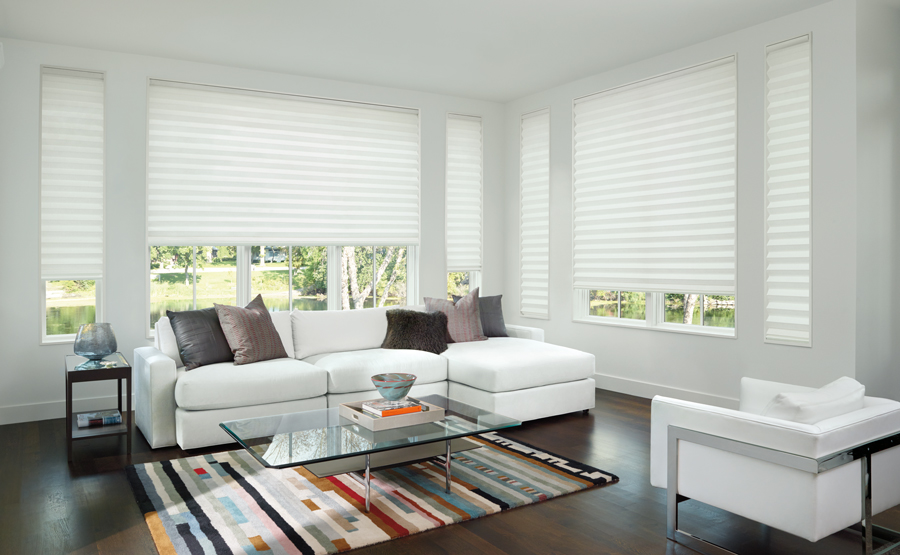 Do you want an all white room? Take a look at this space. It's covered in white, but it isn't overwhelming. How? The window treatments offer texture. The dark flooring brings this design all together. You can make an all white design flow with dimension and texture.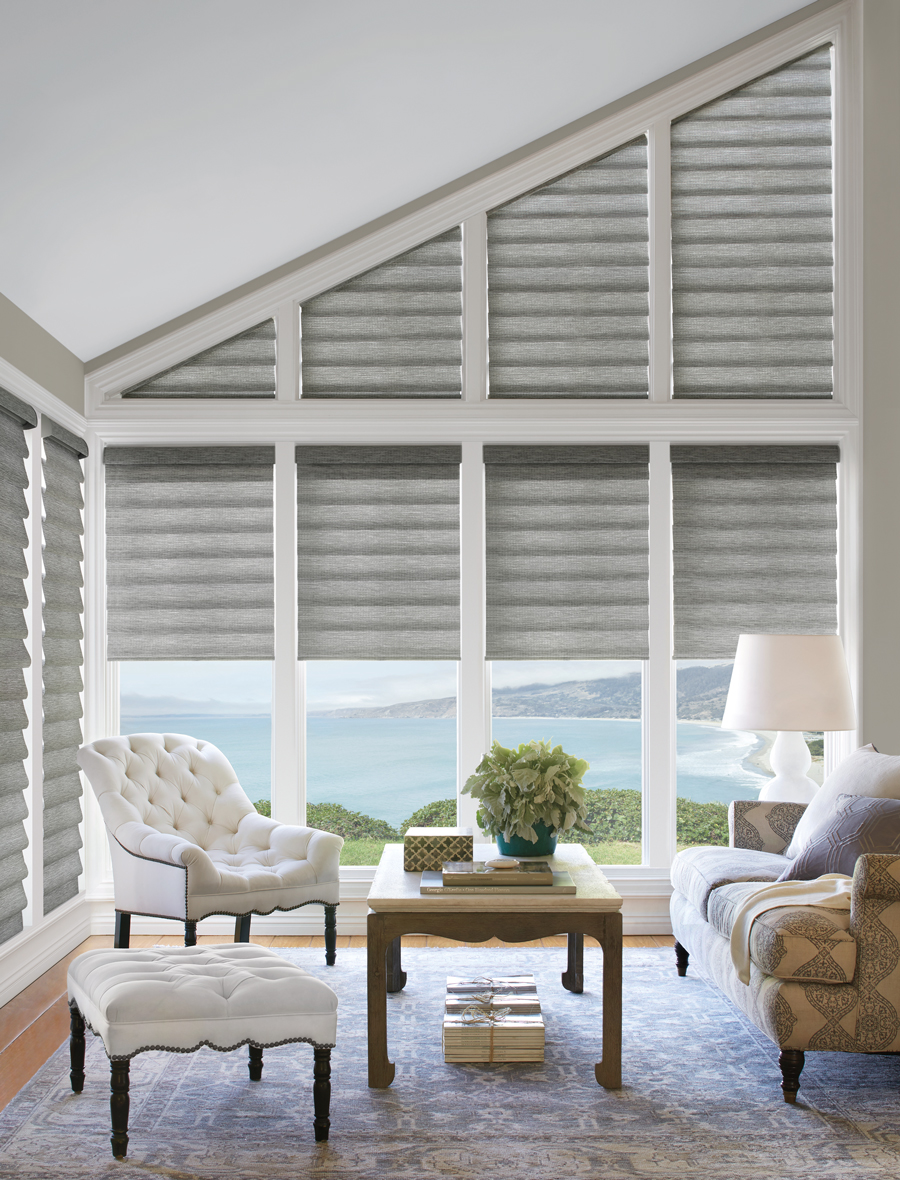 You can still make a statement with just a little white. Try covering your walls with a darker shade, or cover your windows with a gray fabric. This will create contrast with your other design elements. The white furnishings offer just enough to make a gorgeous design with shades of white.
Decorate with Shades of White
You've admired shades of white online and in magazines, but it's time to make your design dreams come true. Let our professional designers help you incorporate white into your home. Contact our team at Austin Window Fashions today for a free consultation.