As you walk into your front door after a long day, there is no better feeling than being welcomed in a warm, cozy environment. Your home is a respite from the rest of the world, and there are certain characteristics that you want it to have. Whether your home has a sprawling open floor plan or a collection of individual rooms, adjusting the atmosphere will give you the perfect vibe you've been searching for. Join us on a journey through some fantastic design concepts to help you establish cozy spaces in your home! 
Don't Doubt Dark Ceilings 
A home that has an open floor plan or a home with high ceilings tends to give off a cold feeling. A big space may leave you wondering, "How can I make this space have a more intimate feel?" Our recommendation is to darken the ceilings. By incorporating beams, wood accents, wallpaper, or even paint, the atmosphere of your space will instantly transform. Before you know it, you will have created the cozy, warm vibes you aspire to have.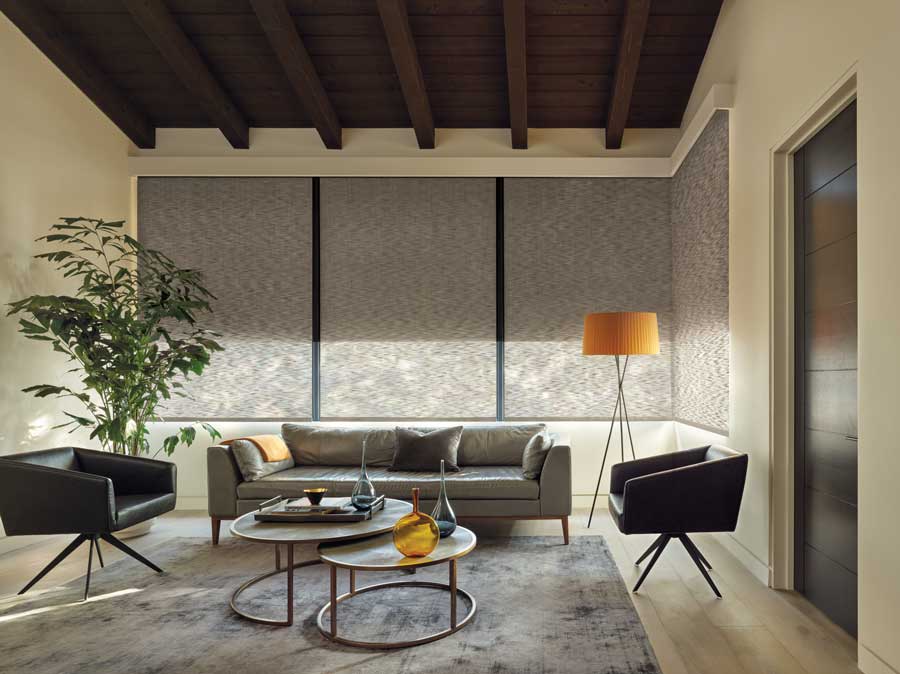 Window Treatments: It is evident that dark ceilings make a room feel more intimate. However, this also means the sun may not shine as vibrantly as you wish. If you want a comfortable feeling at night but the sun during the day, consider dual shades. They are a great way to have the best of both worlds! 
Privacy Matters 
An open atmosphere can be a bit overwhelming. You may have your kitchen, dining area, and living room all together and the cozy spaces you want may seem like an unattainable dream. There is a key to an open-concept home. Create designated spaces. Add a small table with some comfortable seating, an eye-catching chandelier, and window shades that can provide privacy. You achieve the warm environment you wished for.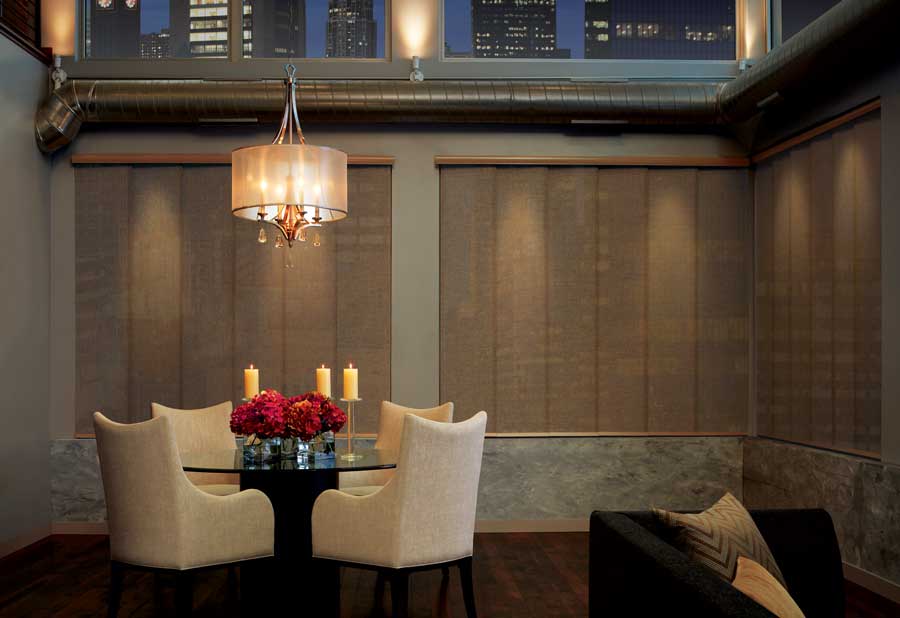 Window Treatments: Now, the house you live in has many wonderful qualities. This is why you purchased it in the first place, right? One of these reasons could be the view! While you may love it, it's okay to want to close it off sometimes. Take this dining room for instance. You can see the lovely city views coming through the top of the windows but you have the privacy you seek when you envision sitting down with your loved ones for a meal. With the help of automated window shades, the atmosphere of this space has changed almost instantly. 
Spending Time in a Small Space
We all imagine the perfect spot to sip on our morning coffee, immerse ourselves in a good book, or take a break with a cup of tea in the afternoon. Thankfully, this is another easy way to create cozy spaces. With a window seat, incorporate cushions, pillows, and blankets to elevate the look and feel. You can put your feet up, lean back, and relax.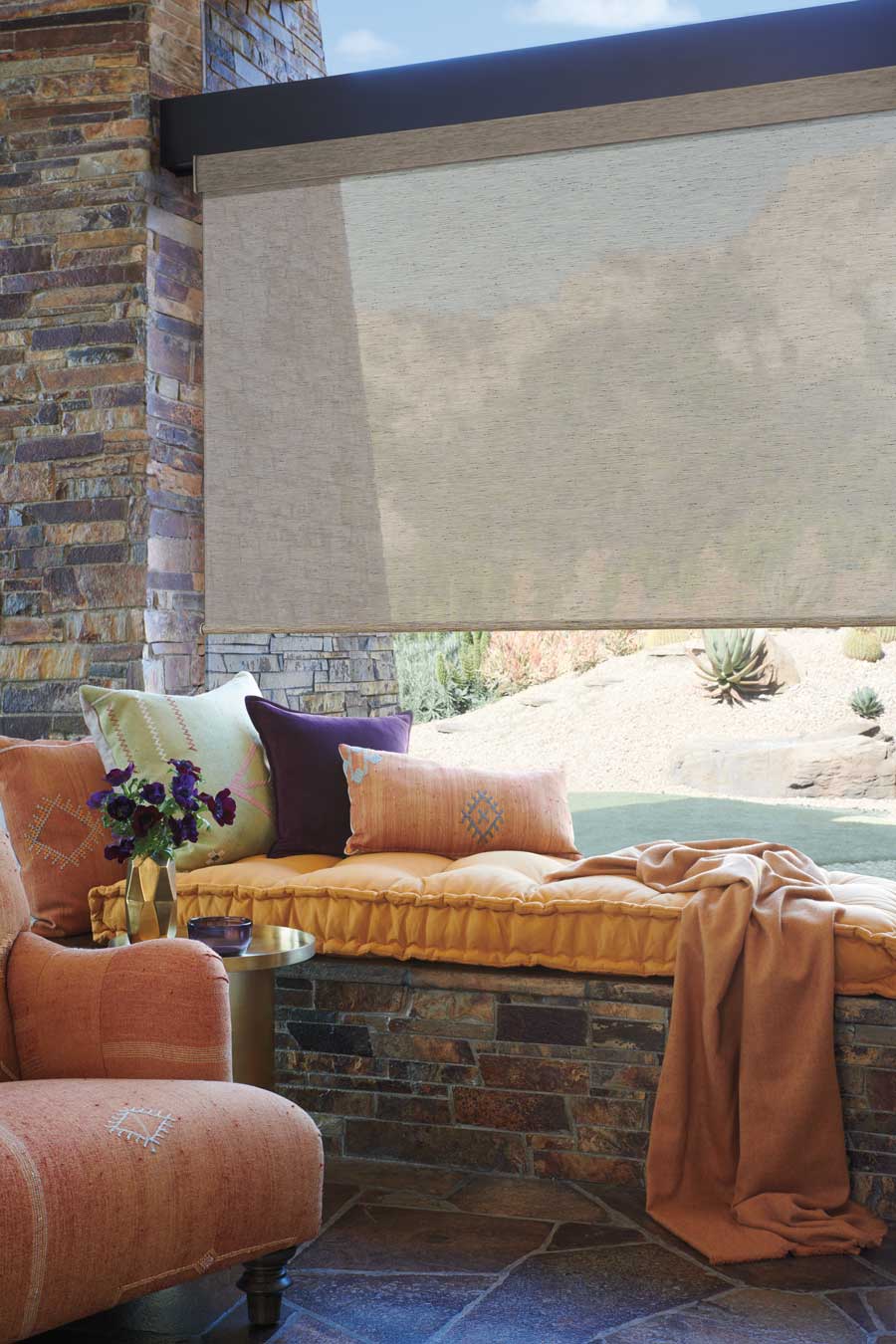 Window treatments: A small space is wonderful until you try to relax without the best light control. As the sun is coming through the windows, you may feel yourself nodding off–just like your pets when they bask in the sunlight. Think about choosing window coverings that divert a harsh glare or direct rays and invite a soft, glowing light. 
Cozy Space Design Elements 
When turning your house into a home, it is often a blend of fabrics, textures, and materials that do the trick. If you want to warm up the look of a room, add in an area rug. To invite comfort into the space, incorporate some pillows, blankets, and seating. If you are looking to factor in lighting, varying levels contour the space. Think about adding in soft lighting like lanterns, table lamps, or sconces.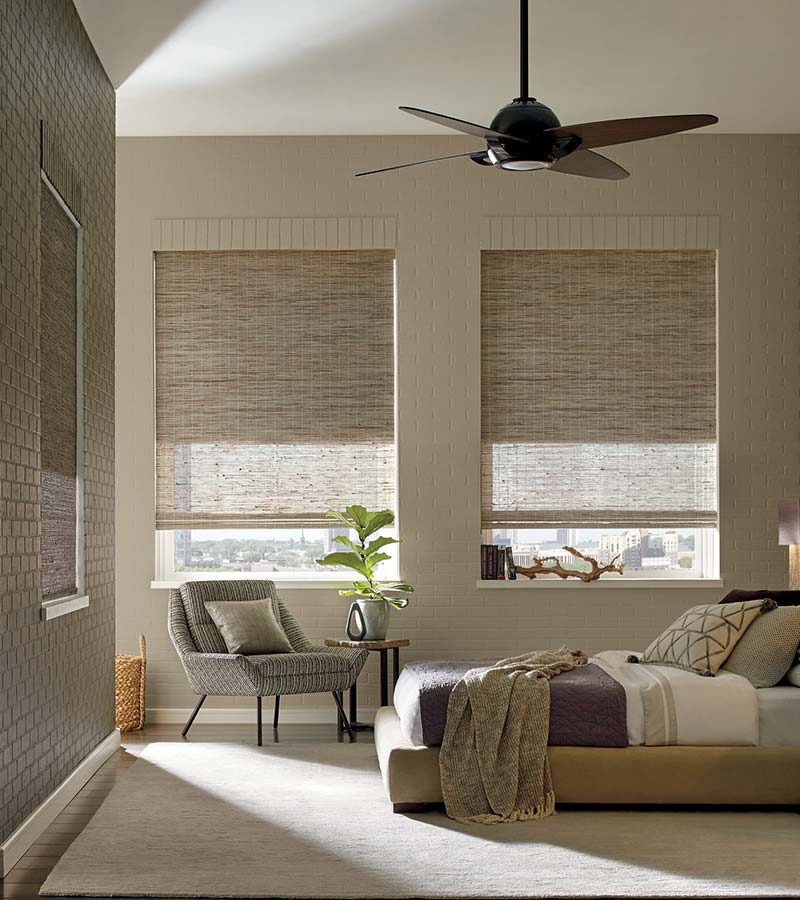 Window Treatments: As you're thinking about how to add texture to your home, consider window treatments made of woven materials. Not only are they beautiful, but they add texture and filtered light into any room. 
Adjusting the Lighting 
Did you know that ambient lighting changes in temperature over the course of the day? In the morning, the light can start off cool. By the evening, the light warms up. It is akin to the late afternoon sun. Thus, the cozy spaces in your home become even cozier. Fun fact: You can harness natural lighting in your home even with your shades closed! Adding Aura Illuminated Shades offers LED strip lighting to create the perfect look at the window. This means the lighting in the space can change from warm to cool, or vice versa whenever you want. 
Let's Help You!
If you're thinking about adding design elements to establish some cozy spaces in your home, our team is ready to help! Come visit us to see the fabrics and features that will improve the atmosphere of your Austin area home. Contact our team at Austin Window Fashions today for a FREE consultation.