If you have been on the search for a unique type of window covering, allow us to introduce you to the newest innovation that adds a great deal to your space. Aura Illuminated Shades don't just protect your privacy but they also help by creating the perfect vibe for your home, no matter what mood you're in!
How They Work
Imagine your regular window coverings but with a dazzling twist. Turn on the LED strip lighting, and you'll see the illuminated shades are bathed in a soft glow, thanks to the "reflective" backing. The best part of these is that you can adjust the lighting to your mood. Do you want to create a warmer setting or a cooler vibe? You can choose from a variety of colors and determine the "temperature" or "color" that best fits your mood at that moment.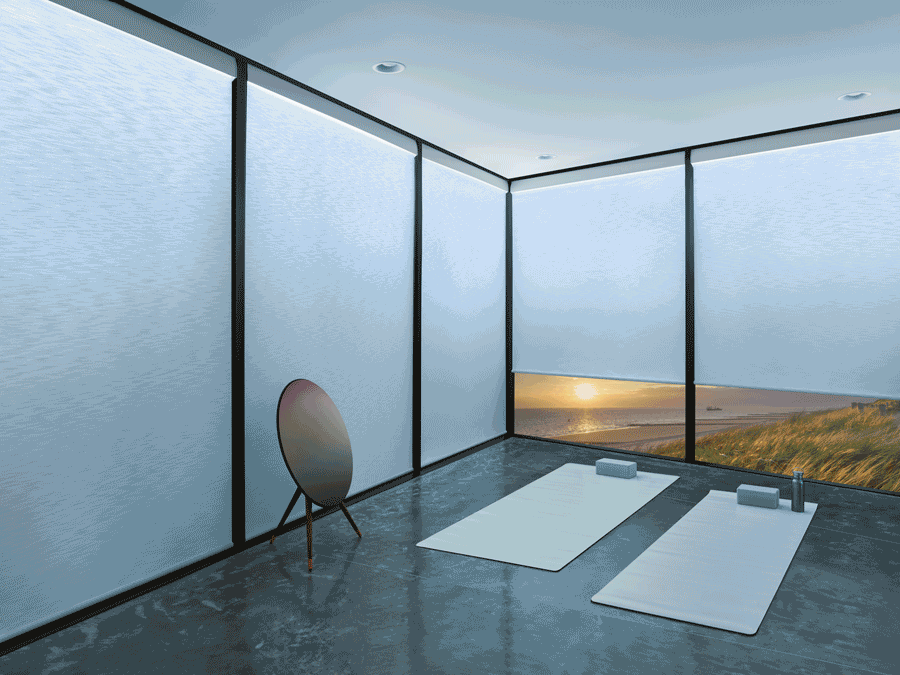 From Dull to Bright Mornings
The battle between privacy and the gloominess outside is real in the morning. Aura Illuminated Shades offer the perfect way to kickstart your day. Even before the sun starts to rise, these shades illuminate your space, granting you the privacy you desire while emulating the mid-morning sun.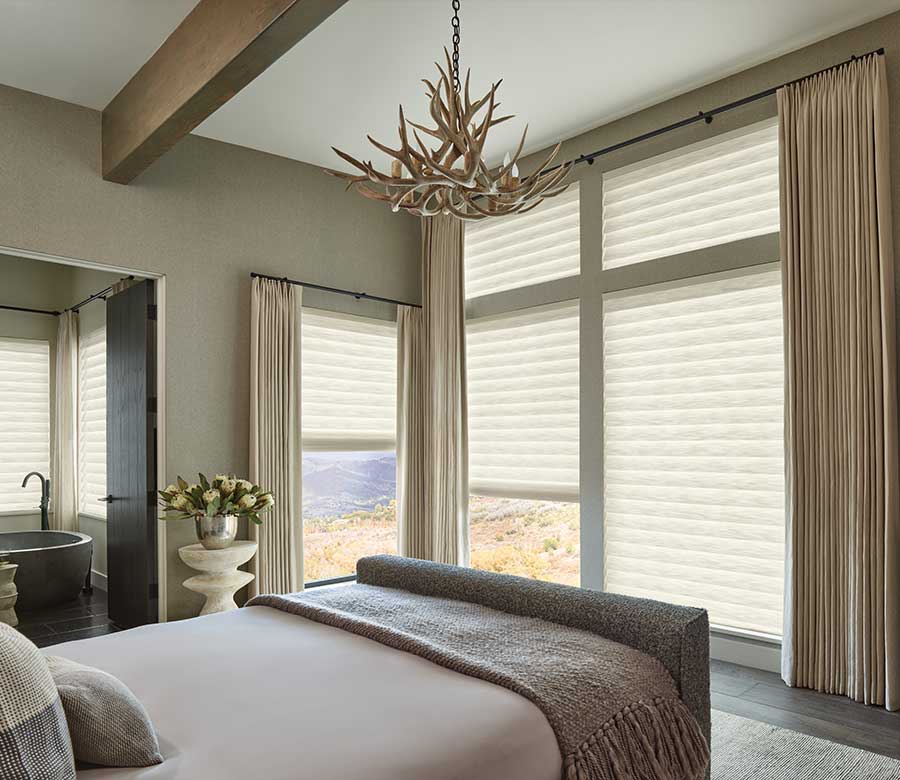 Customize the Light for Productivity
An added benefit is that the light can be adjusted throughout the day. We recommend a soft, warm light as your day gets going. Then, as you need to turn your productivity up a notch, switch to a cooler light. This will create an energized environment, and you'll be ready to take on the rest of the day.  This custom illumination is adjustable over the course of the day.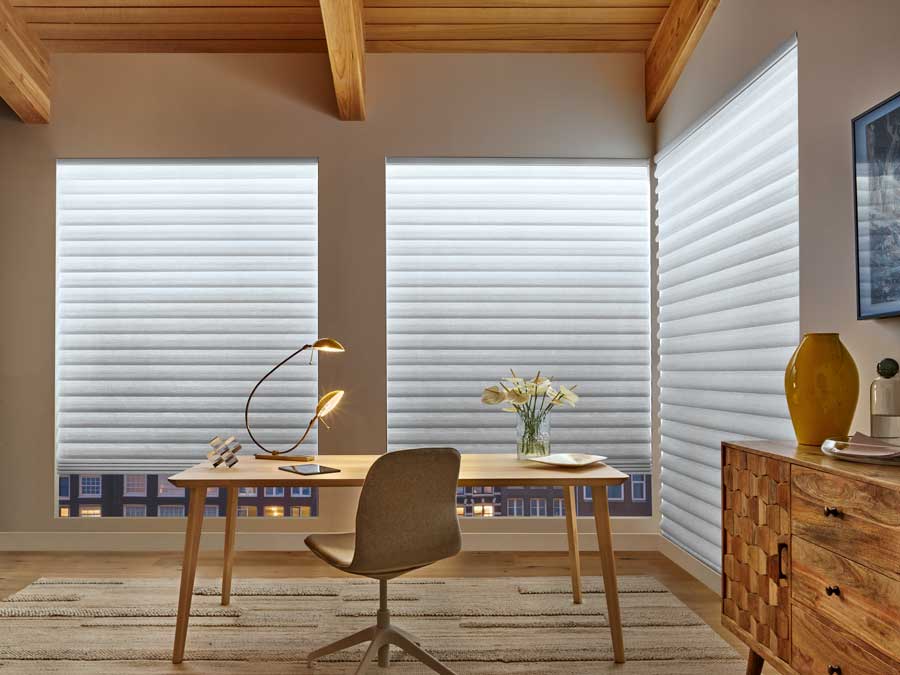 From Dreary to Dynamic
There are also those rainy days where there seems to be no end in sight. Your energy is drained and you just want to curl up on the couch and take a nap. We've all been there. The good news is that Aura Illuminated Shades have the power to turn dreariness into radiance. With an optical illusion that mirrors the sun's warm glow, these shades ensure your surroundings are infused with warm light, even when the weather doesn't cooperate.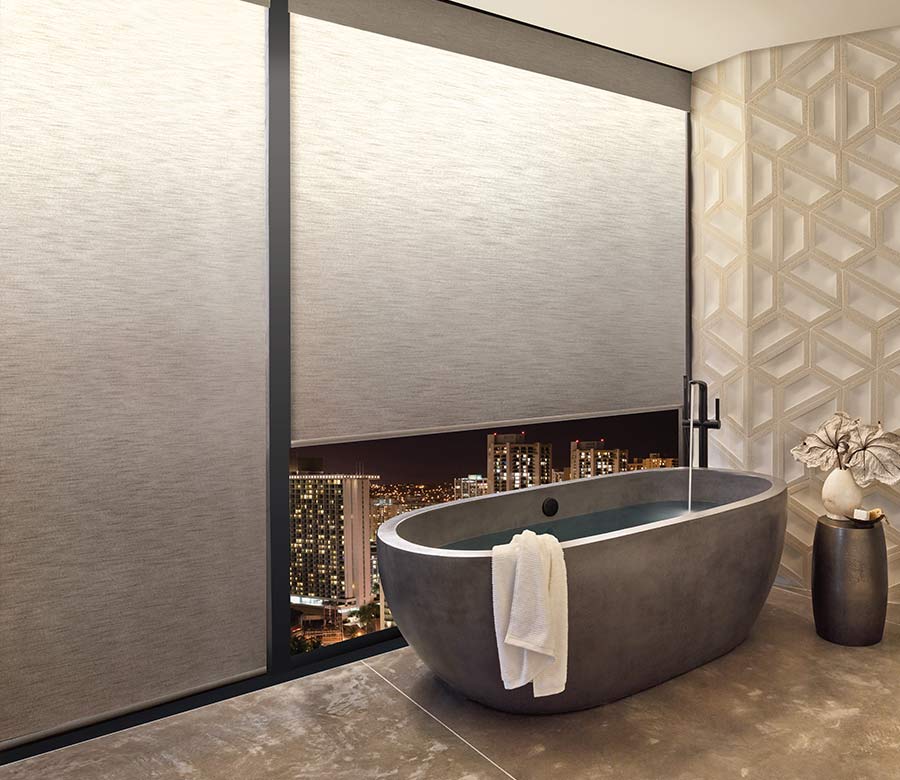 Let's Brighten Up Your Space
Aura Illuminated Shades boasts three spectacular collections – Vignette Modern Roman Shades, Sonnette Cellular Roller Shades, and Designer Roller Shades. You can customize the perfect atmosphere and enjoy your privacy at the same time. Excited to transform your space? Reach out to our team at Austin Window Fashions and schedule your FREE consultation today.