In the fall, cooler temps in the Austin area can seem charming. Bonfires, cozy sweaters, the anticipation of the holidays. But, once January arrives, we're all ready to be done with the 30-40º lows. Are you feeling a draft? It's probably from the windows. Do you know that up to 50% energy is lost through the window? That's a staggering statistic. But, there is something you can do about it. It's time for you to discover energy efficient window treatments…
Say Hello to Plantation Shutters
You already know the timeless styling of plantation shutters will set your home apart. But, did you know that interior shutters can protect your home from the drafty chill in your home? Our real wood shutters frame the window, helping you maintain the comfort indoors. This doesn't just work during the cooler months, but also during the intense summer heat we experience.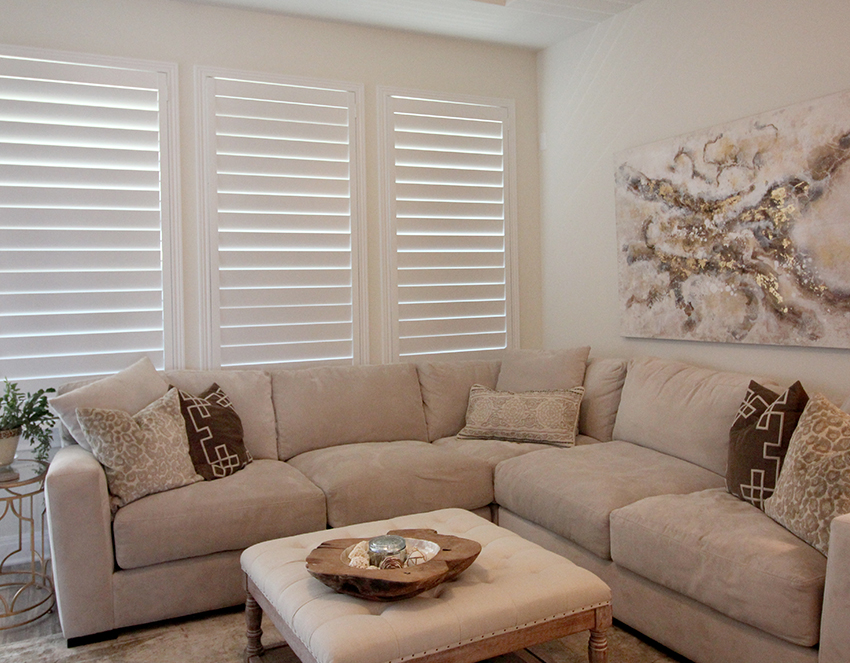 Meet the Genius of Sonnette Shades
The latest innovation from Hunter Douglas is a pairing of two favorites. Roller shades are celebrated for their smooth operation and low profile. Cellular shades are highlighted for their ability to trap the outside air at the window. Combine the two, and you have Sonnette shades, the first collection of cellular roller shades.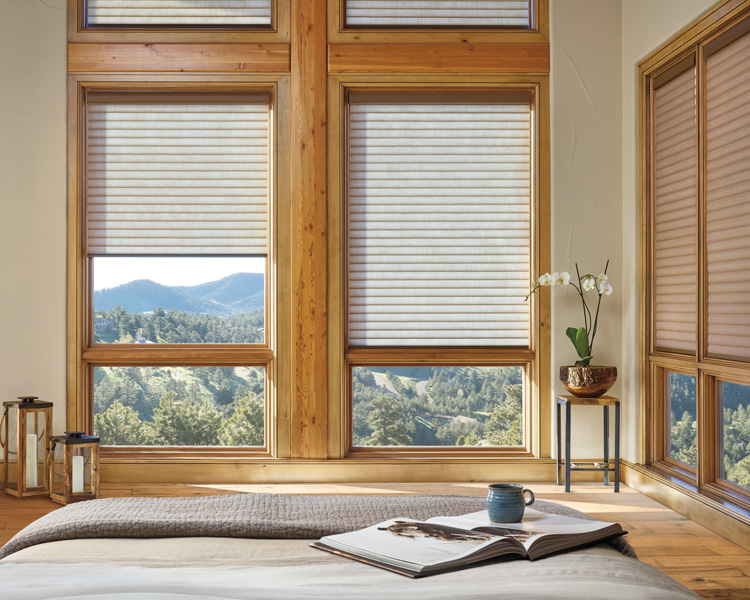 Take a Look at Cellular Shades
Our Hunter Douglas Duette shades have a reputation as energy efficient window treatments. But, what you might not know is how well they can complement the style of your home. Not only does the cell-within-a-cell design work to maintain comfort and reduce energy bills, but these shades look amazing, too. And, any window issues you're having? There's a good chance Duettes can solve it!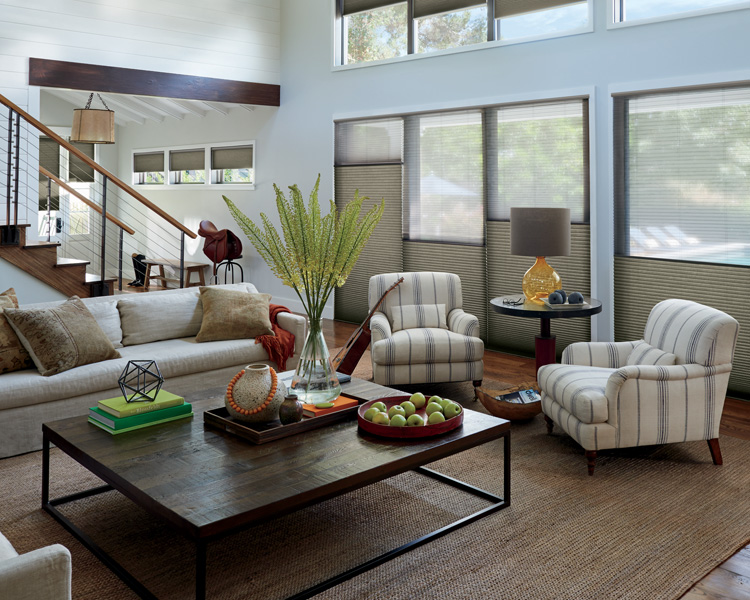 The Many Options of Roman Shades
There's no end to your choices when you decide you love roman shades. The fabrics. The features. The finishes. On top of all of that, they're also energy efficient window treatments that can help you create a more comfortable home. Create insulation at the window, from three beautiful collections: Vignette Modern roman shades, the Design Studio romans or Solera Soft roman shades.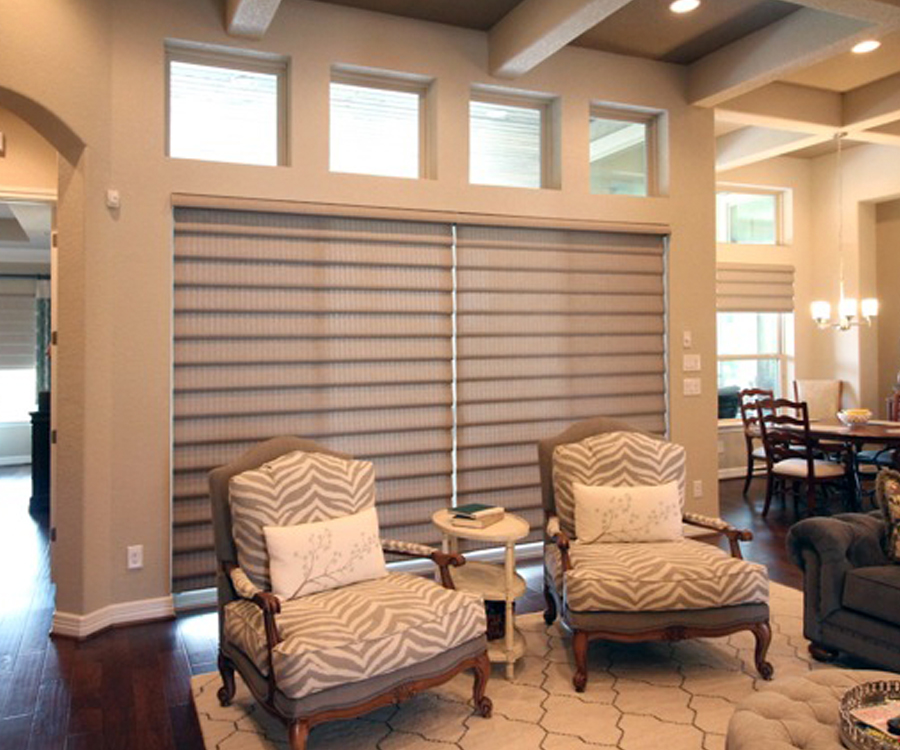 Discover Energy Efficient Window Treatments
Have you been searching for ways to reduce energy costs? Is it on your "to do" list to add benefits to your Austin area home? Our energy efficient window treatments allow you the benefits of comfort and energy savings, while also creating a beautiful look in your home. Contact our team at Austin Window Fashions today for your FREE in-home consultation.