It's a beautiful time of year, even if there is a little springtime rain. Austin summers are meant to be enjoyed, and we have a great solution to handle any outdoor issues you may be experiencing: Exterior Screen Shades! Covered patio? Gazebo? Pergola? If you have an outdoor space you love, you've got to see what these shades can do…
Stay Covered
The whole idea behind the outdoor space you've created is relaxation and enjoyment. But, the natural elements can certainly get in the way of those plans. Exterior screen shades can keep the rain from invading your space, and the direct rays of sunshine will be reduced by the light filtering–or light blocking–fabrics.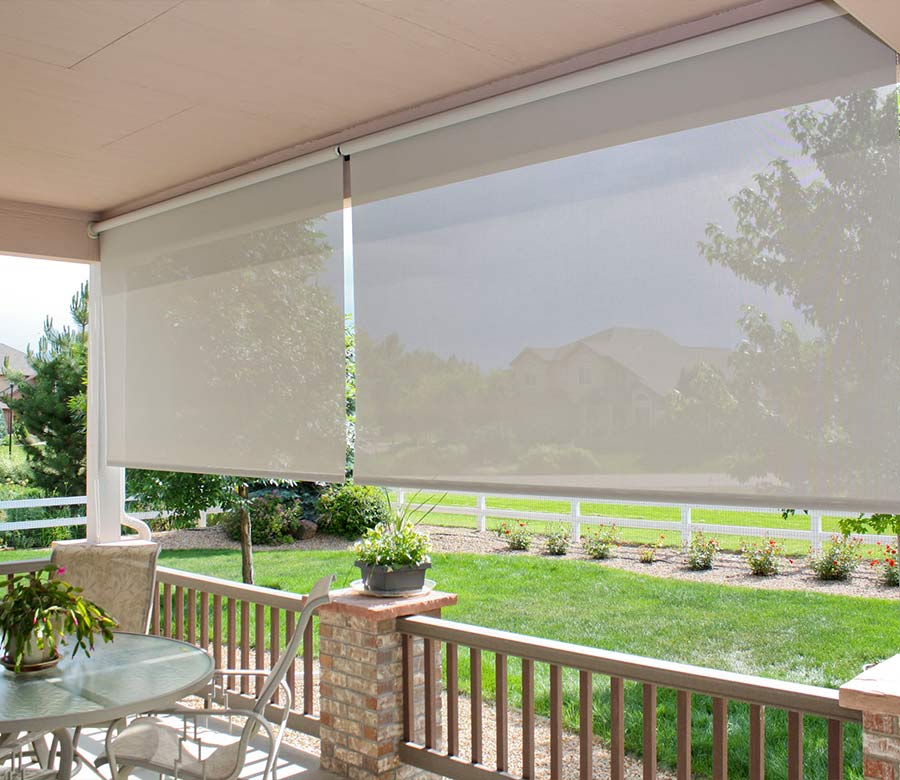 Make Adjustments Simple
Just like the indoor shades in your home, creating the perfect atmosphere really comes down to how easy they are to adjust. On a roller shade system, the functionality is simple. Want to make it even easier? This is the area where many homeowners jump at the chance for motorization. One tap control means you can sit back and adjust the shades with effortless ease.
Highlight the View
If you have beautiful landscape views, you know that the glaring sunshine can get in the way of your enjoyment of it. While it may feel natural to sit outside with sunglasses on, you shouldn't have to. Your exterior screen shades can be the sunglasses to your yard, reducing glare and even sharpening the look of your yard to enhance the beauty.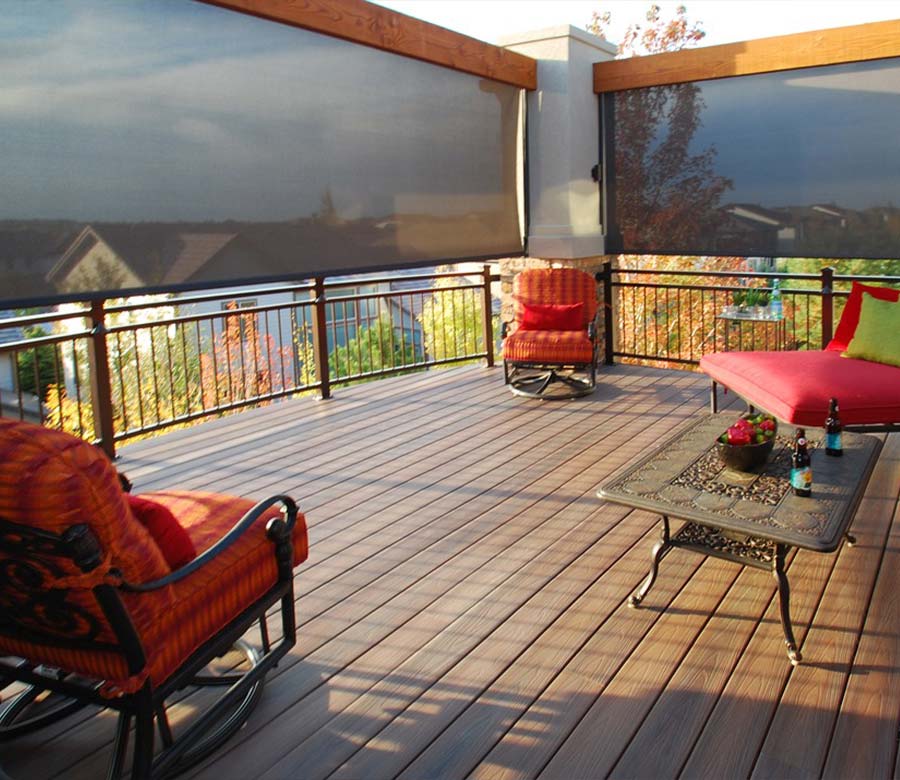 Be a Good Host
Summertime means entertaining for many homeowners. The difficulty comes when you have guests that are sensitive to the Texas sunshine. The idea that these guests have to stay indoors the whole time, or miss out on the fun completely, can be disappointing. Upgrade your patio with exterior screen shades for everyone's enjoyment. You'll notice you have more RSVPs than normal now that everyone can be together in comfort.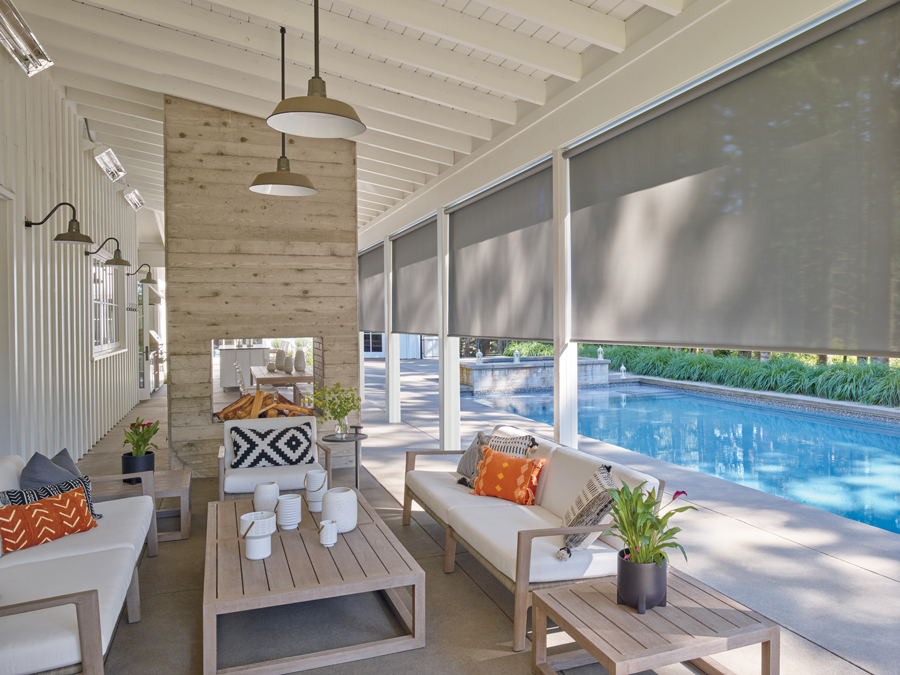 Keep Out the Pests
No…we can't guarantee that exterior screen shades will keep nosy neighbors away. The pests we are talking about are the mosquitoes and wasps, among other flying insects. The screens do a great job of warding off these common annoyances of summer. Everyone will be much more comfortable no matter what's buzzing around outside.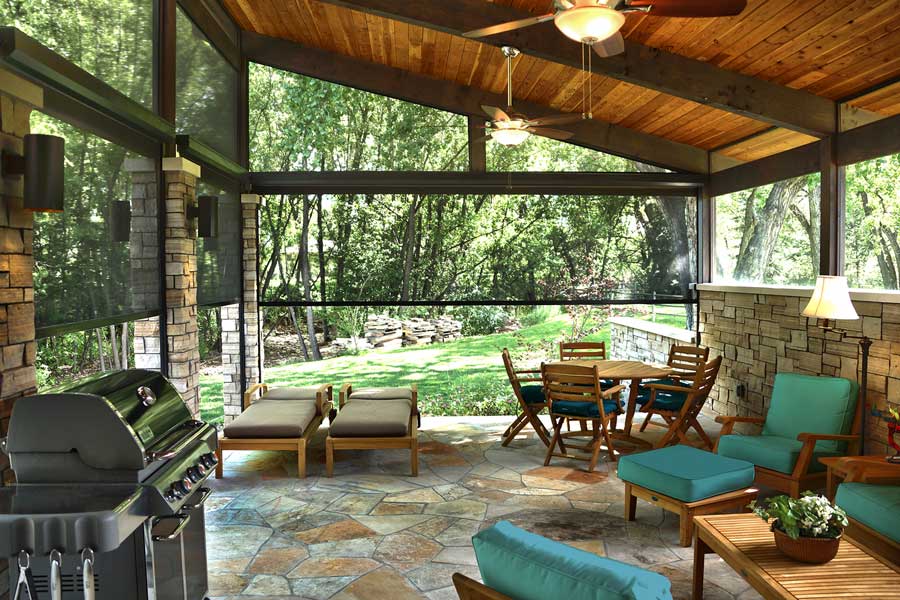 Are Exterior Screen Shades on Your Summer Wish List?
If you've got an outdoor space that you love, we know you've been thinking about how exterior screen shades can help improve it. Get in touch with our team, at Austin Window Fashions, for your FREE consultation where we can show you inspiration and offer advice about your home.