Does the chill of December weather have you longing for warmer months? What about the light–or lack of light? Have you noticed the days getting shorter? Do you know that choosing the correct window treatments can actually increase light in your home?  With so many options in window coverings today, your home can feel brighter–even in the winter. Let's learn how…
Spread the Light
Have you ever heard of 'daylighting' your home? Not too many people have. Daylighting your home is the illumination of your home through natural light! And, it's also important to note that daylighting has some amazing benefits. First of all, exposure to natural light makes a body feel good.  The transition of sunlight through the day keeps your internal clock ticking which can benefit help you stay healthy. Second, daylighting is energy efficient. No need to turn on all those lights. As a result, you can save money on your energy bills.
Tilt Control
In order to increase light in your home, we have discovered that the use of blinds, shades and shutters with a "tilt" function works very well. With interior shutters, the "louvers" provide the tilt, with blinds it's the "slats" and for sheer shades the "vanes" help reveal light when we need it.  Sound confusing? Let us explain.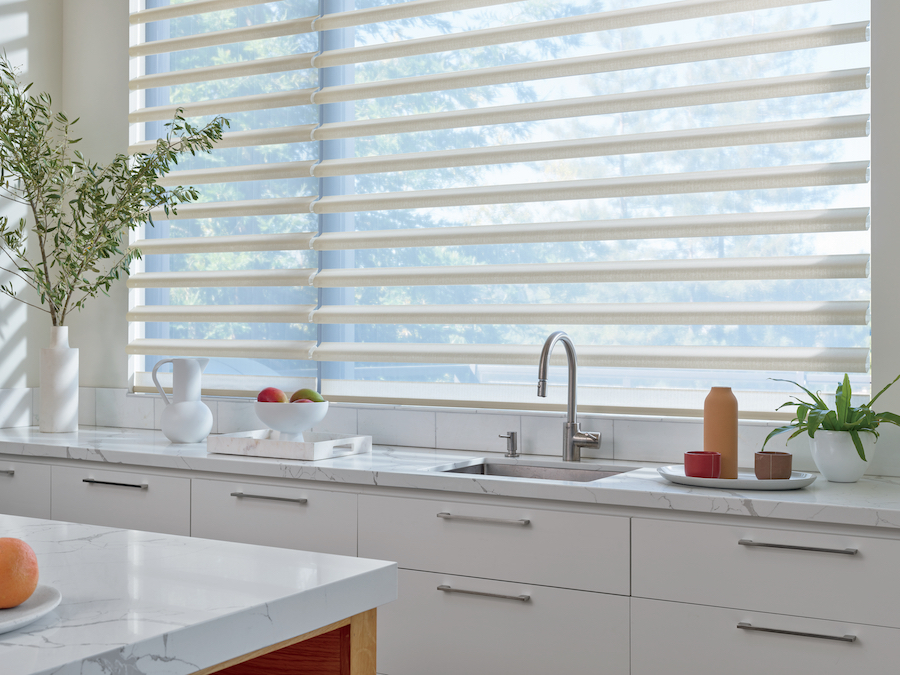 No matter how you refer to the operating parts of your window treatments, they can all provide the same function…tilt. Louvers, slats, vanes all allow us to adjust the degree of light exposure or change the direction of light as often as we need to. We can brighten our homes with the use of natural light and control how the light is diffused. It's increasing light in your home with control and function in one.
Let the Light Shine Down
Ceiling lights are great when we need to brighten up an entire room, but we look to lamps to provide a more focused light. With the top down bottom up functionality of these window treatments we can light up a room no matter the scenario. Open just the top to allow light to spread across the room while maintaining privacy or open from the bottom to manage brightness and glare. Increasing light has never been easier.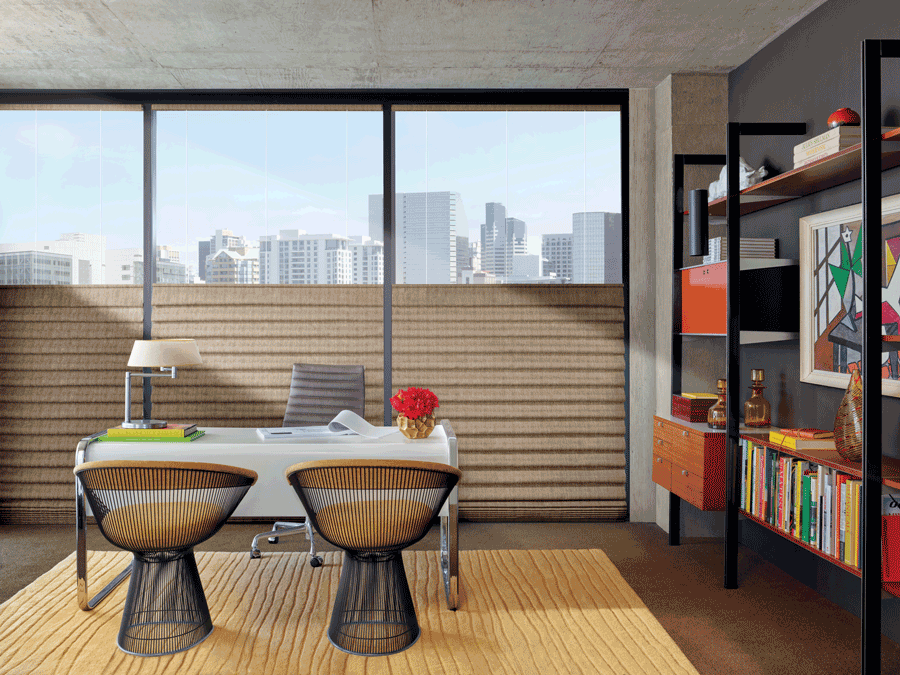 Relax for a Moment
Automated window treatments are an amazing innovation in Smart Home Technology. By installing motorized window coverings, you're able to enjoy each space in your home more than ever.  Imagine setting a schedule for when your blinds open and close, no need to run upstairs anymore to adjust that bedroom window. With automated window treatments the wellness benefits of daylighting become a reality.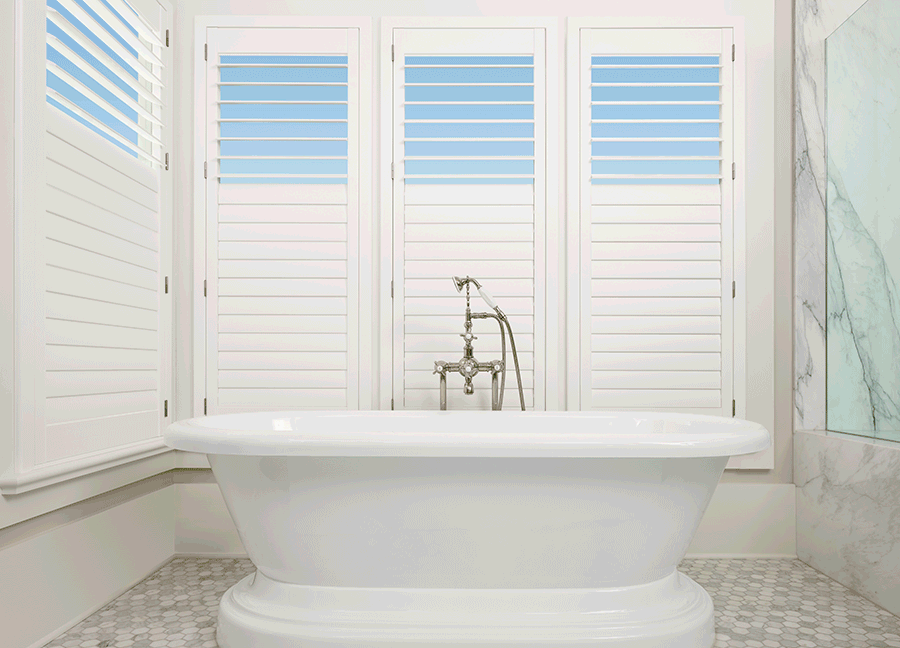 It's simple to increase light in your home with the touch of a button with the use of  PowerView® automation.  Control the atmosphere of your home by allowing natural light where you need it and removing light where you don't without getting off the couch!  Relax and enjoy. 
No Need to Compromise
You're not the only one who wants window coverage one minute and to increase light the next. There's no need to choose because with dual shades you can have the best of both worlds. Your windows can remain covered for privacy needs, while the sheer fabric still allows filtered natural light into your home. If ever you wanted more control, simply add the secondary shade!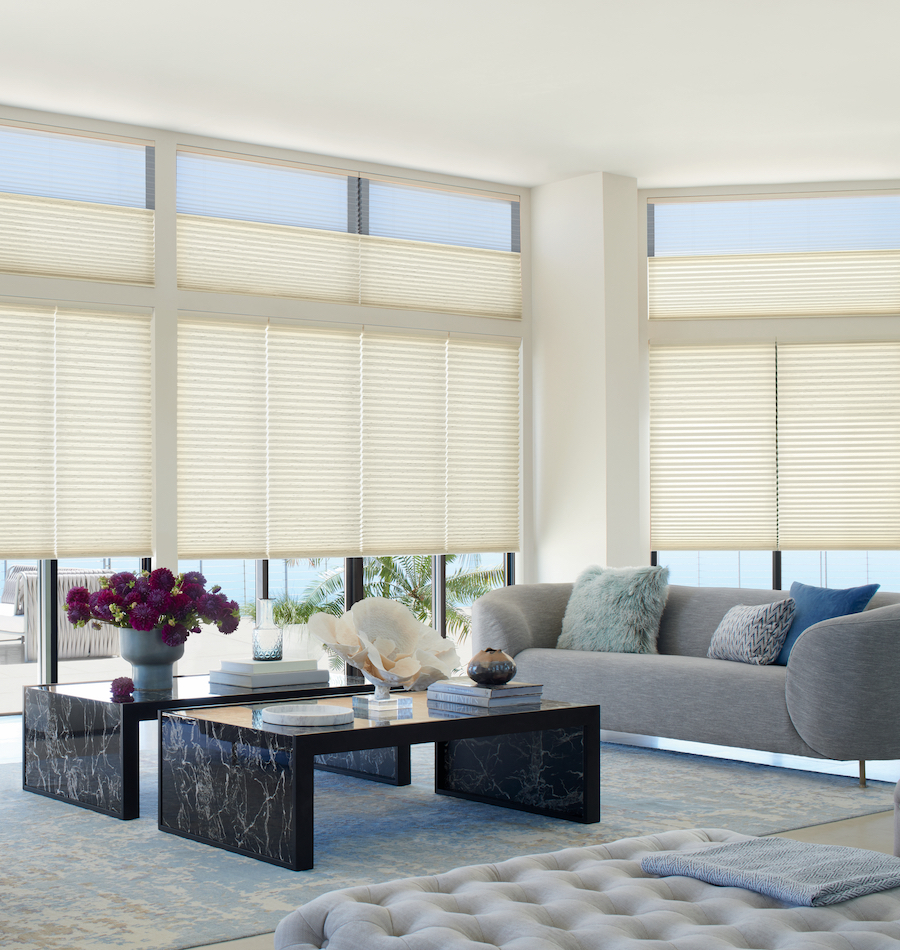 Increasing light in your home has never been easier or more beneficial.  Our collection of custom window treatments can provide energy efficiency and the joy of natural light. Our experts can help you customize your windows and enhance the beauty of your Austin home. Schedule a FREE Design Consultation today.