It is no surprise that the open floor plan continues to be popular in home design. This is supported by the majority of houses that you see today. An open floor plan, also known as an open concept floor plan, is where two rooms that are traditionally separated by a wall are connected to form one big space. There are many perks when it comes to this type of layout. There is more room for entertaining, better access to natural light coming through your windows and even expands a small space. The kicker is that this joined space can mean decorating challenges. The good news is that we are here to help make decorating easier!
Designate Spaces 
If you haven't experienced decorating this type of floor plan before, start off with designating specific spaces in your room. This is simple. With the addition of area rugs and grouping pieces of furniture together, it creates distinct separation but the room continues to feel open.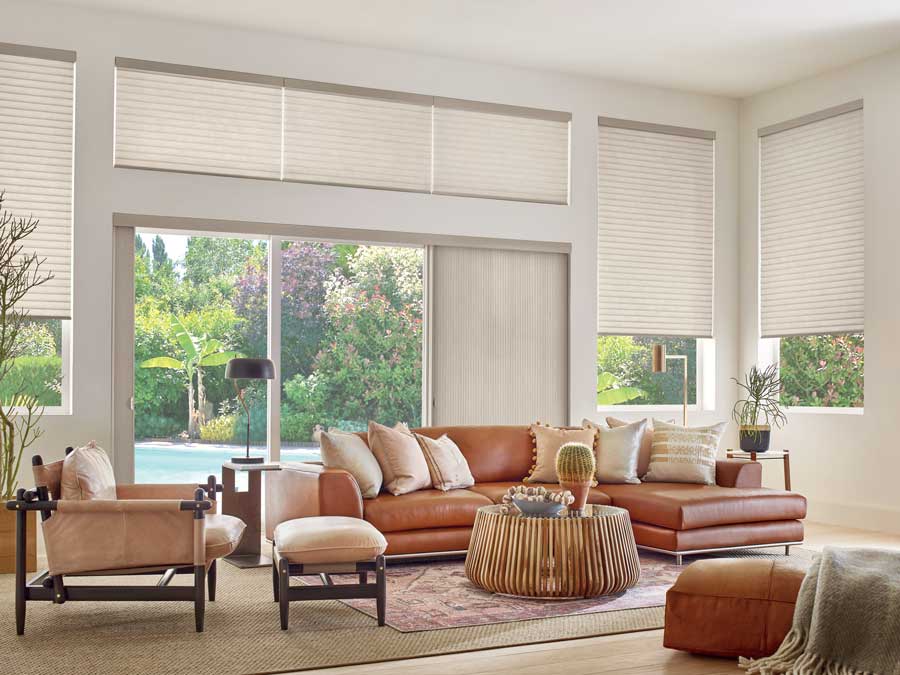 Remain Open 
This type of floor plan can make you feel like you need to buy furniture and different pieces to fill it up. Before you do that, we recommend keeping the open floor plan open. You need to ensure that the space is walkable when you add furniture. This makes it easy for guests to maneuver around your home and is less overwhelming for their eyes. Another great way to keep it feeling open is to not obstruct your sightline. Think low profile pieces. If you have a floor lamp that extends over the couch, this can obstruct your sightline and your space will feel smaller. Opt for a side table and a lamp that doesn't go higher than your guests' eye level to keep it feeling open.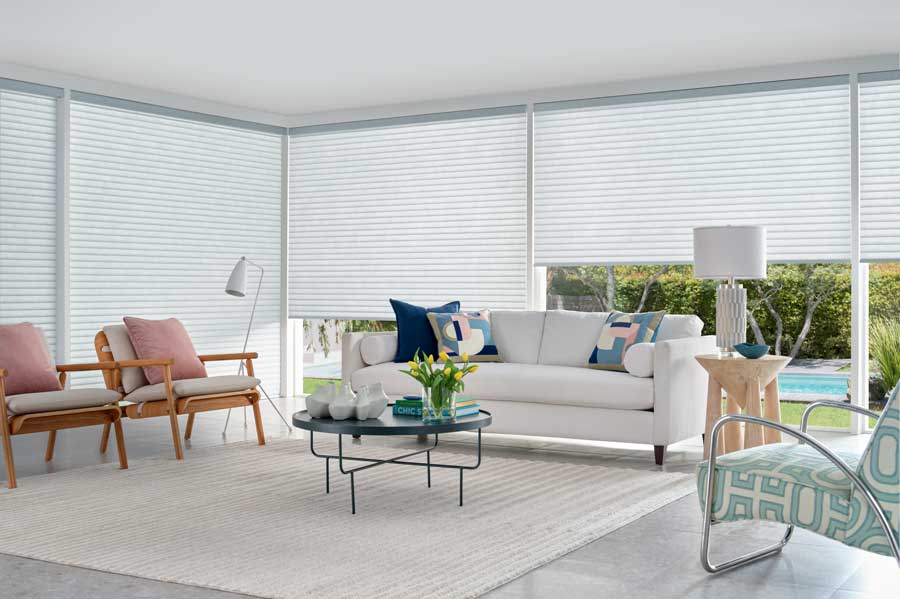 Create a Strong Foundation 
It is always fun to add decorative pieces that have color in them. However, it is important to keep the same foundational elements like the wall paint and the flooring consistent. This creates a unified look throughout the space and it will make the space appear even larger.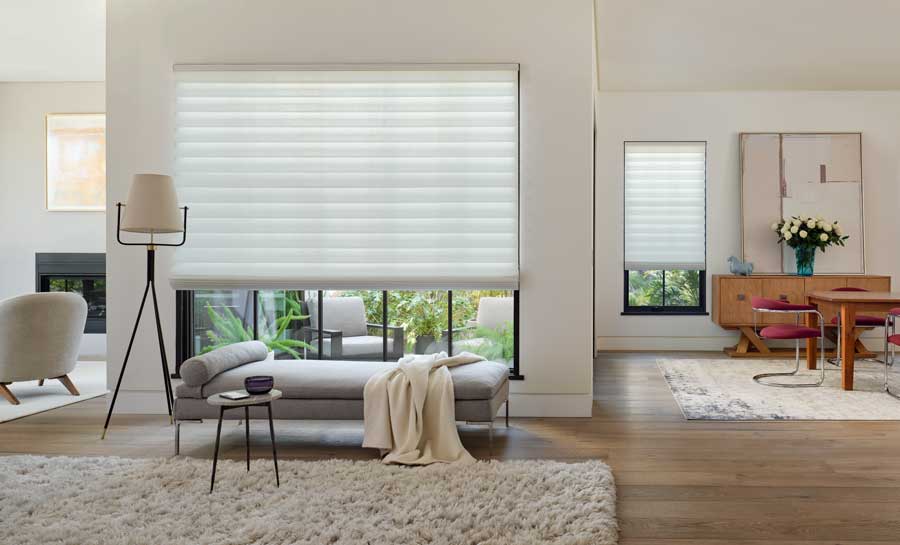 Consider Lighting Zones 
Maintaining a brightly lit space is great when it comes to an open floor plan. Sometimes you may prefer a cozy vibe that can be hard to achieve with this type of layout. Adding in additional lighting in certain areas can create the coziness you wish to see. Start by utilizing well-placed sconces or chandeliers and you are well on your way!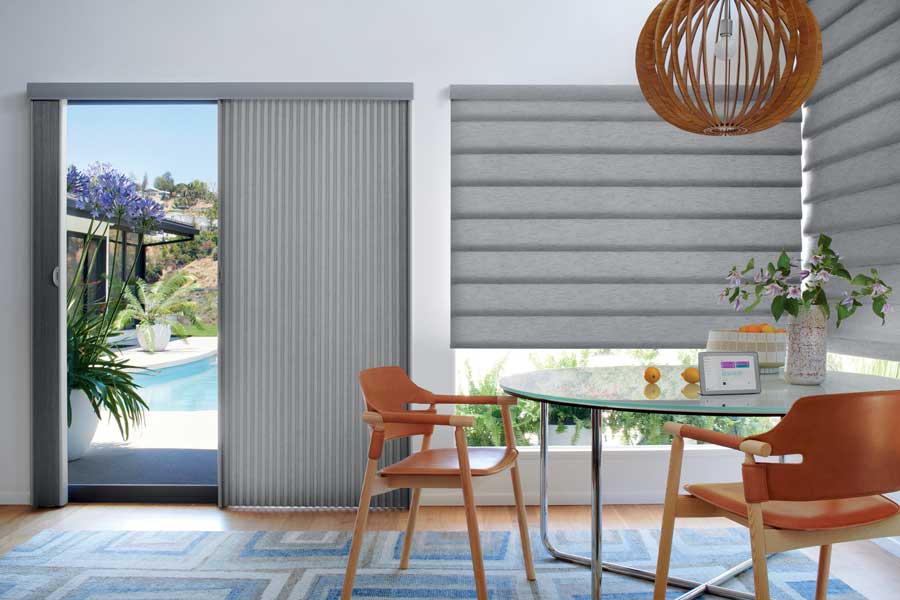 What about Window Treatments? 
With this type of layout, it is safe to say that there will be certain amounts of natural light flooding in through the various doors and windows in your space. You may not want this all the time. As you start your journey to find the perfect window treatments, keep in mind that they do not have to be the same on every window. You can find coverings that complement each other. Make sure that they look great together but also work for the particular type of windows and doors that they are covering.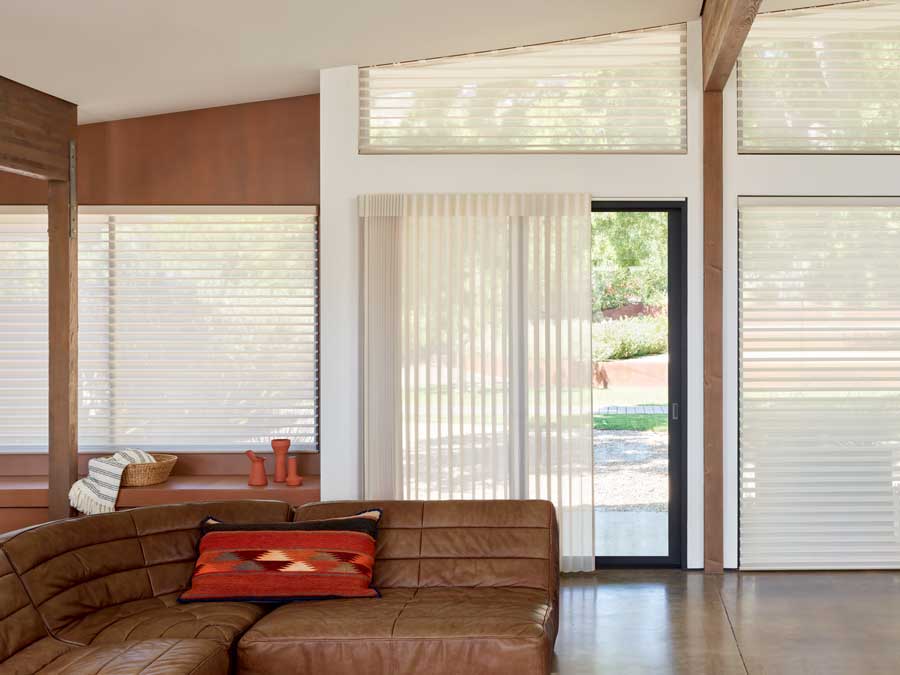 Be Energy Efficient 
An open floor plan can be a challenge when it comes to being energy efficient. With the additional doors and windows, it can let in cool air or warm temperatures, depending on the year. Ensure that your home is energy efficient with the window treatments you select. You will be protecting your interior and making sure that everyone is comfortable!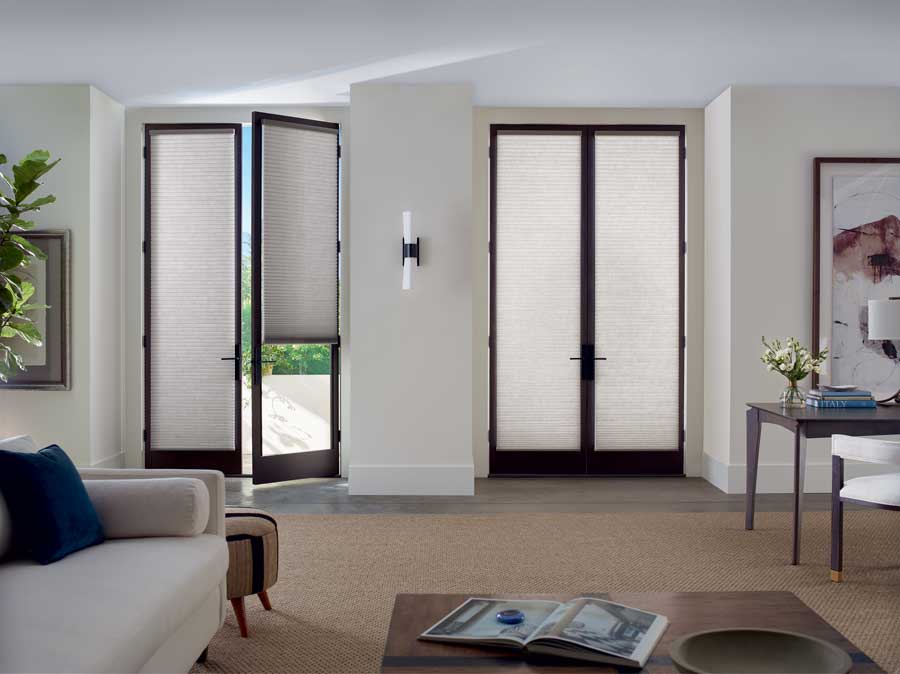 Let's Get Started
At Austin Window Fashions, we are ready to assist you in decorating your open floor plan. With our window treatments, we can ensure that your space perfectly fits your needs. Stop into the showroom to start looking at fabrics & features. Or, Contact our team today to schedule an in-home consultation.