If you're searching for window coverings, you already know the process can become overwhelming. So many details, choices, designs…how does one person keep it all straight? They bring in the experts, of course! The best thing you can do when shopping window treatments for every room of your home–or even just one–is to meet with a window covering specialist. We can make it fun! After chatting with you, we'll go room-by-room to find out how you use the spaces and the details that matter. Need to get the wheels turning on your own home?
Start at the Entry
The entryway sets the tone for the rest of your home. What's the ideal combination? Many clients like ample privacy with a solid amount of natural light to brighten the space. And, we take into consideration that some homes feature hard-to-reach windows here. With custom window treatments, you can easily have the atmosphere you want with the solutions you need.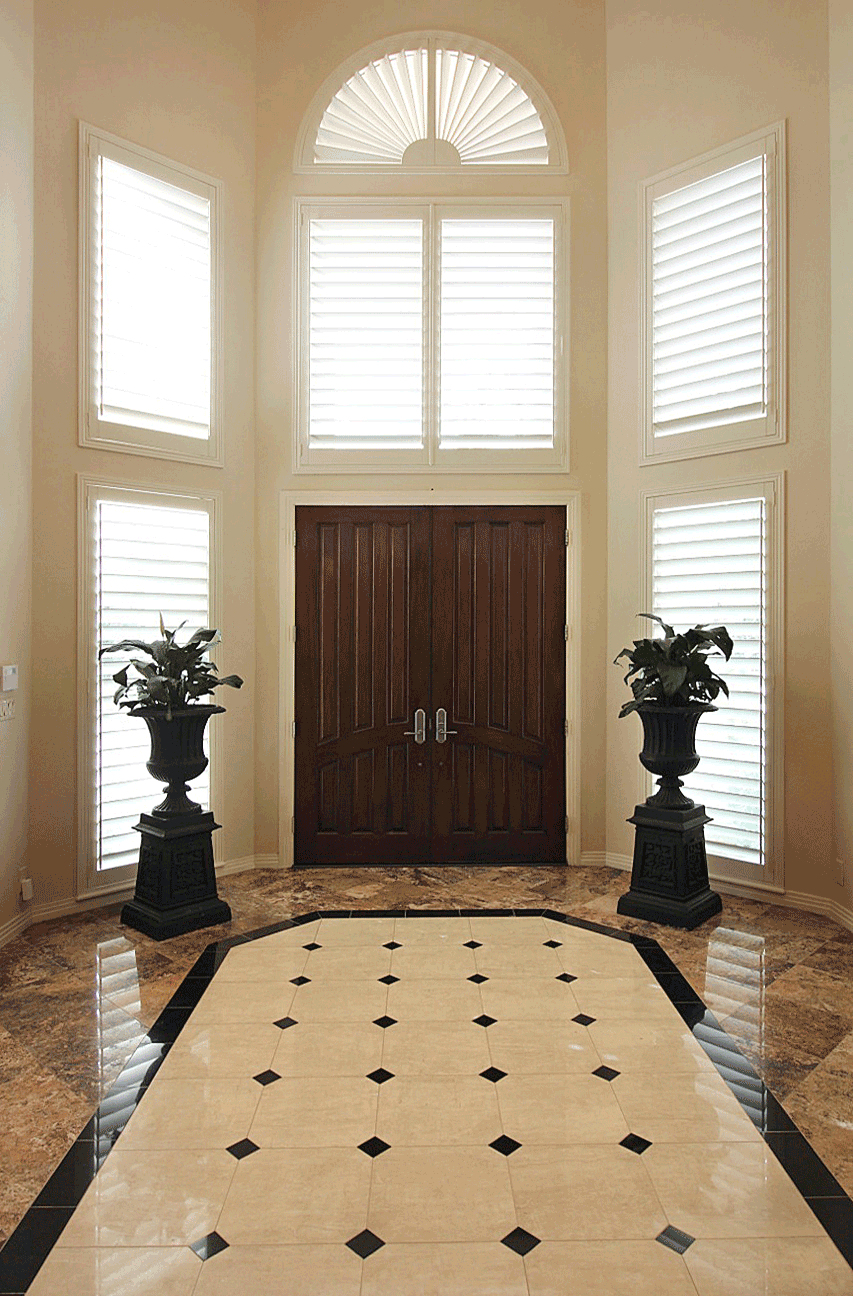 Head to the Kitchen
It's the one room that sees constant traffic all day long. The kitchen could easily be the hardest working room in your home. Designing the atmosphere to ensure comfort with lead to a more successful day. Consider the placement of the windows–and which direction they face. Invite natural light for mood-enhancing positivity, but protect the environment from exhausting heat and direct rays.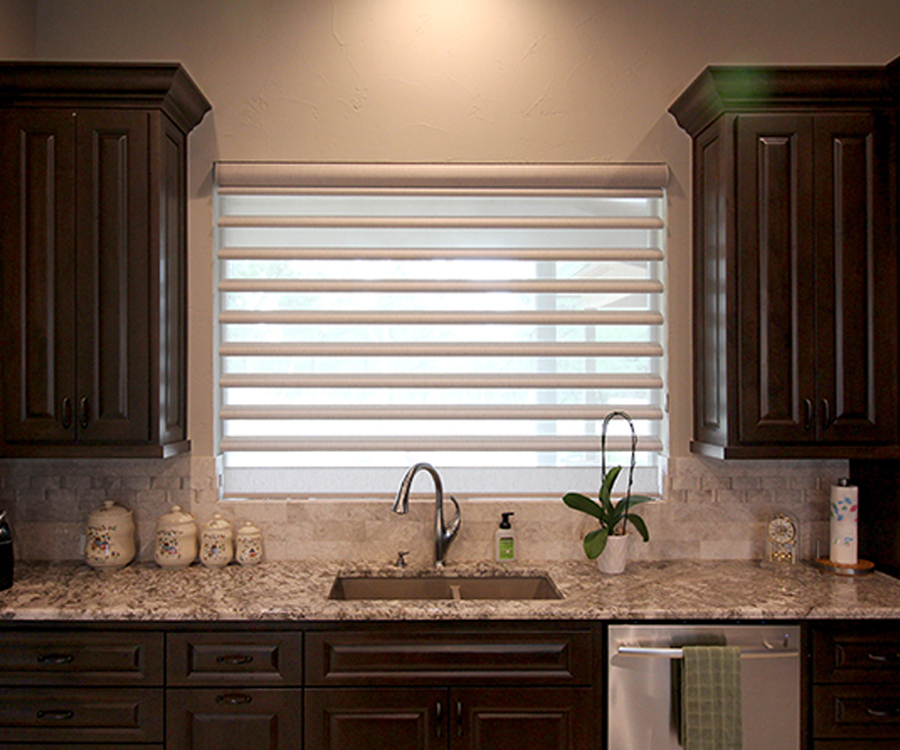 Customize the Dining Room
We've seen a shift in the way families are using the dining room. Some have turned it into a different room altogether. Others use it continually over the course of the day for various activities. And, some still style it beautifully–using it for special occasions and Sunday dinners. No matter the function, it's important to choose solutions that fit the function of the space. Oftentimes, this room is part of an open floor plan design. But, not to worry–many of our window treatments can carry the same style without being exactly the same.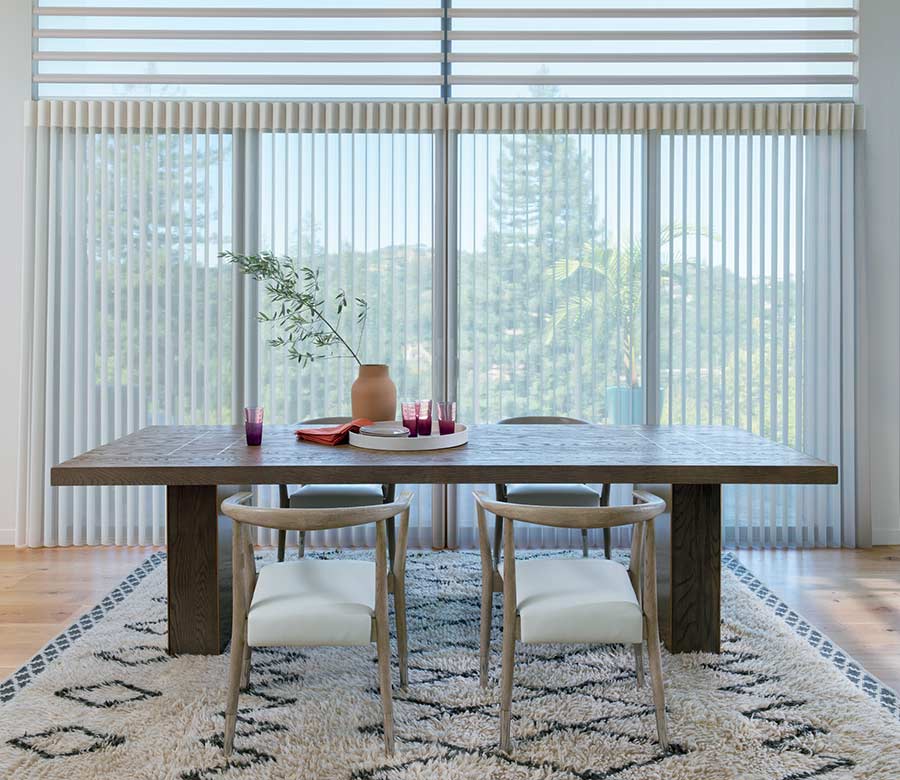 Relax in the Living Room
The great room, the living room, the family room. You might call it something special in your home–or, you might have all three! When deciding on window treatments for every room in your home, a relaxing family space is a great place to create. These rooms are commonly used for a variety of activities. They can also feature large windows–sometimes high up on the wall, or spanning wide spaces.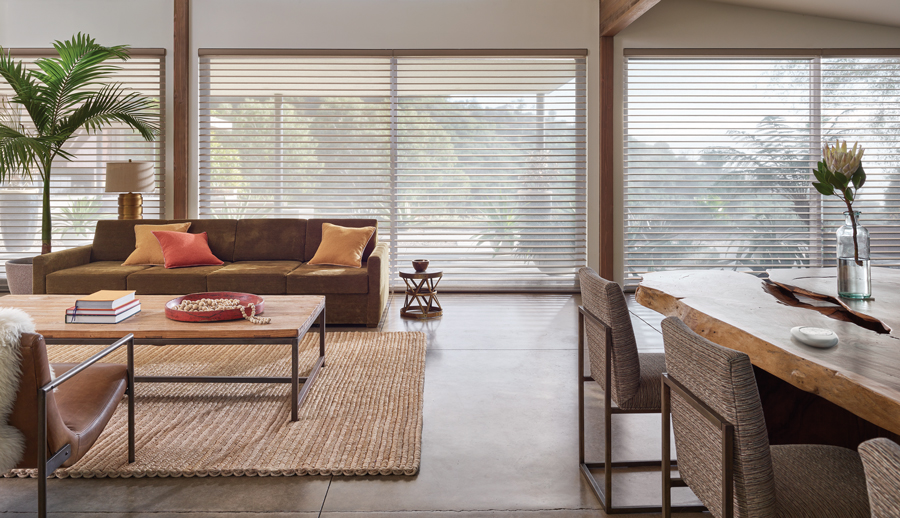 A great way to continually change the environment to meet the ever-changing needs is with smart features. From quiet morning reading, to movie time in the evening, your living room can go from light & airy to blissful darkness in an instant.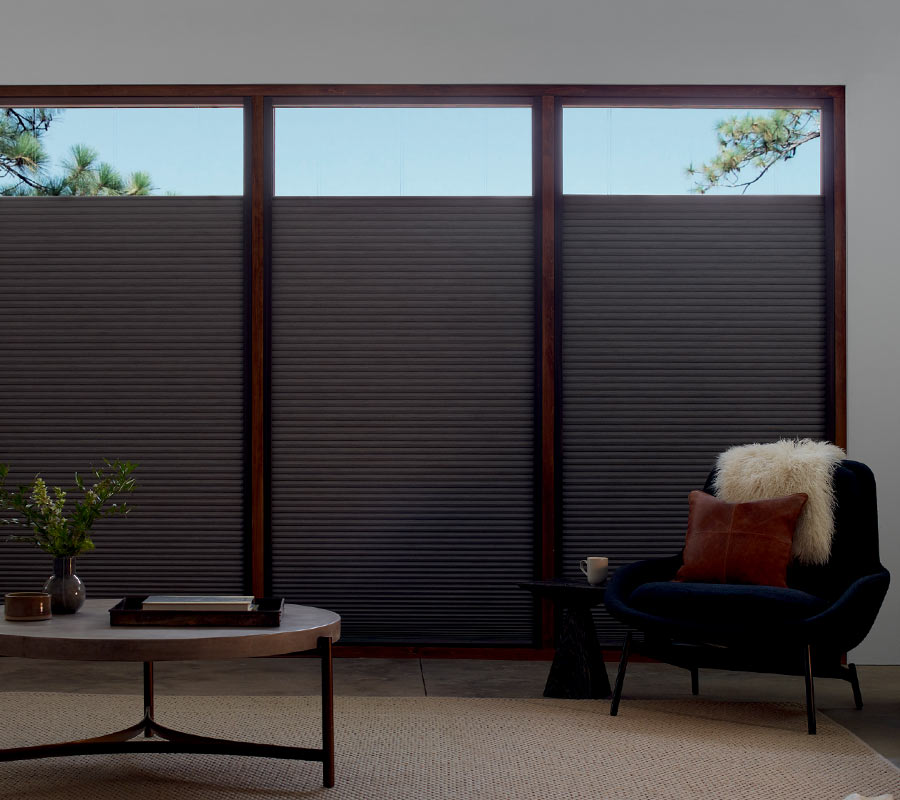 Enjoy Simplicity in the Bathrooms
The most important feature of bathroom window coverings? Most people think of privacy. While it's true privacy is the reason you need coverage, we have a feature that is WAY more important. We say simple adjustments are best! Being able to quickly and easily adjust the window coverings is vital to accessing privacy–no matter who is making the adjustments. Think about children and guests–they need simplicity. Consider your mater bath–does the tub block you from adjusting the window shade?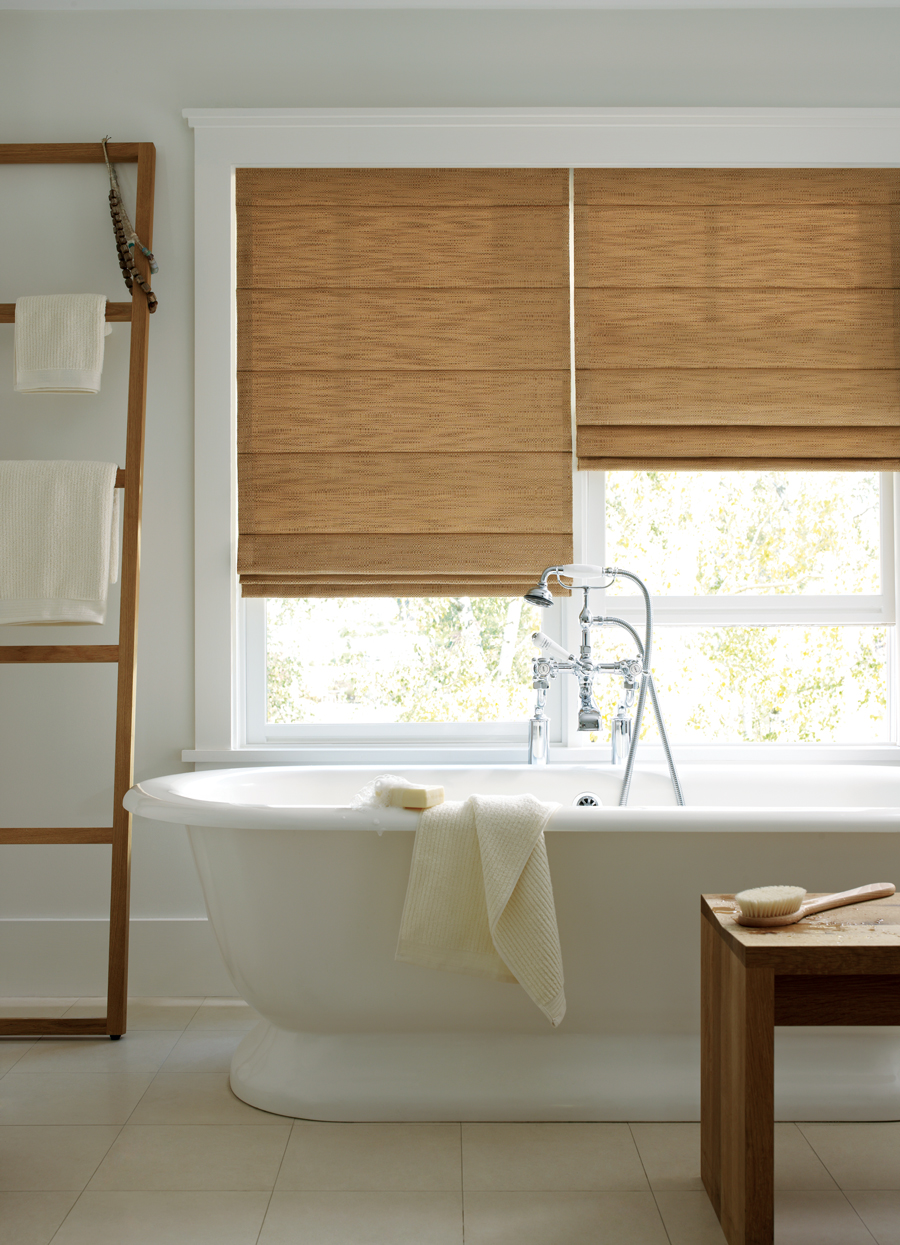 Get Better Sleep in the Bedrooms
Have we saved the best for last? It's no secret that homeowners want room darkening features in the bedrooms of their homes. Sleep better, sleep longer. Isn't that what we all want? But, we like to challenge you to take it a step further–because we know you'll be happier. What about the times you're not sleeping? If you spend any amount of time in your bedroom, you can imagine that the cave-like vibe won't make you feel your best. Let's chat about features that can provide a good night's sleep while also delivering an energy-boosting atmosphere during the day.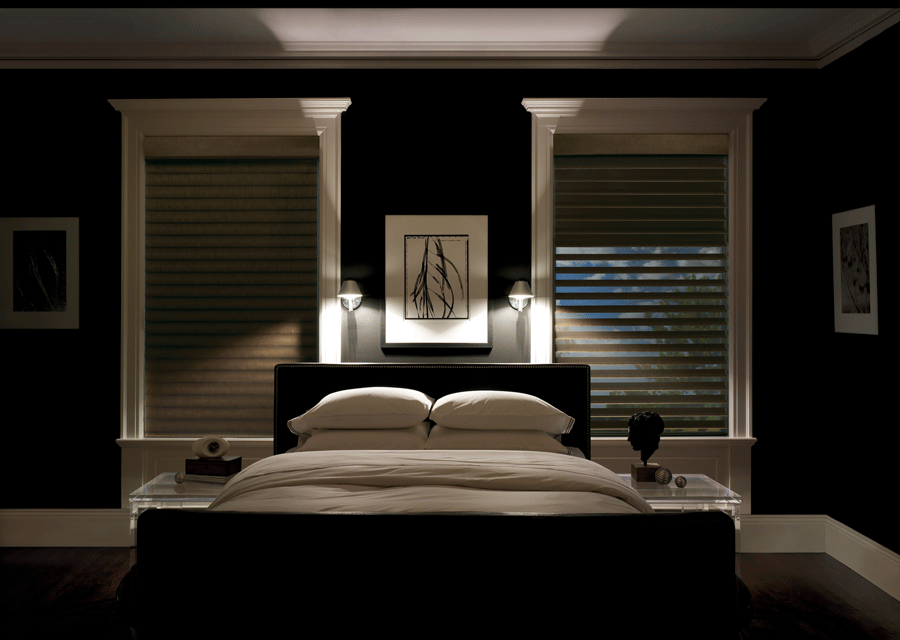 Explore Window Treatments for Every Room…
Maybe you're shopping window treatments for every room. Or, maybe you're looking to cover just one window. No matter which describes you best, you should get exactly what you need to improve the overall look and feel of your home. Let's schedule a time to sit down and chat about your ideal atmosphere, and we'll help you decide which window coverings will suit you and your family. Get in touch with our team at Austin Window Fashions for your FREE consultation.