Owning a home can make you feel like you're never done. Continual updates and improvements keep you busy. It also means you'll have to do your homework on the quality and durability of the updates you make. Are you searching for the best energy efficient products to improve the comfort and energy savings of your home? Windows can play a huge role. Let us help you discover options when it comes to covering them…
Our Top 5 List
Innovative design and material choices have a great deal to do with how well window coverings can add efficiency to your home. But first, let's visit a short list of the best energy efficient window covering types.
Honeycomb Shades
Across the window covering industry, there is ONE product that holds the record for producing energy efficient results. Cellular shades trap air, preventing movement that can affect the interior temps in your home.
Wood Shutters
Remember in science class when you learned that wood does not conduct electricity? This also means that by framing your windows with wood shutters, you keep heat movement from occurring.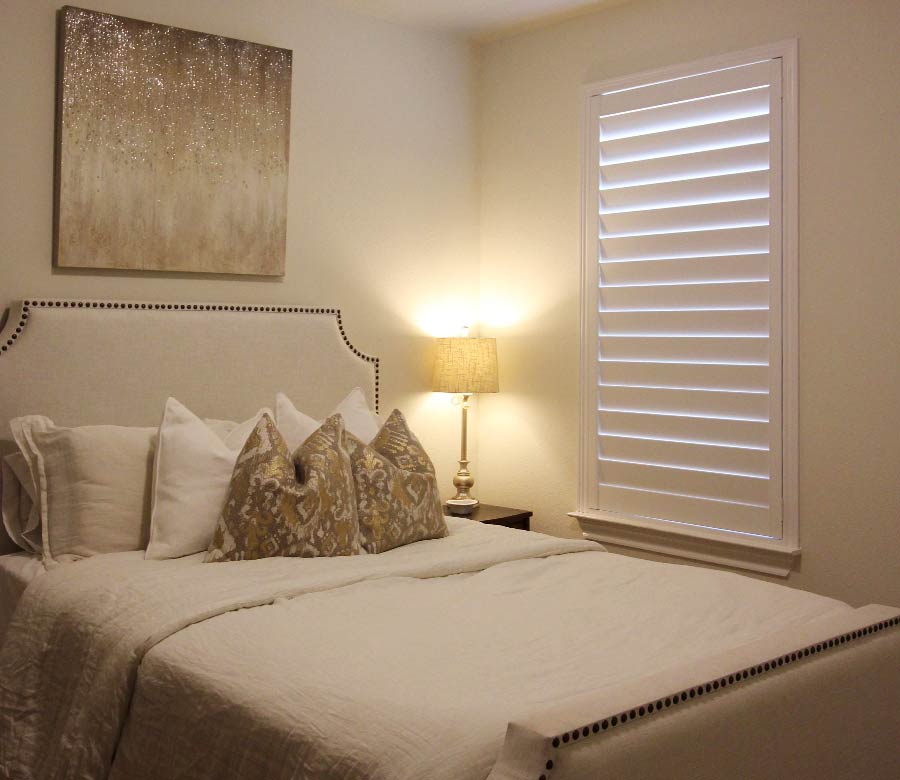 Draperies
Often thought of as a way to frame the windows for style, you can also get some great solutions. Fabrics draped across the windows can block the light and heat that interrupts the comfort of your home.
Roman Shades
Fabrics layered at the window are an incredible way to insulate your home. They provide a barrier of protection to keep your home comfortable.
Roller Shades
With a reputation for blocking the sun, roller shades allow your home protection against light that can cause rising temps. With a recent innovation, cellular roller shades not only feature light blocking, but also trap air–insulating the home.
Which Features Drive the Best Energy Efficient Results?
Do you know that when choosing window coverings to boost the efficiency of your home, there are additional features to enhance the results even more? Take a look at some of the ways you can get even more comfort.
Smart Home
There's a good chance you already knew about this one. Smart devices and appliances have added incredible amounts of convenience and control to our lives. When it comes to smart shades, it's no different. You can't go wrong with automated adjustments that will customize the atmosphere of your home.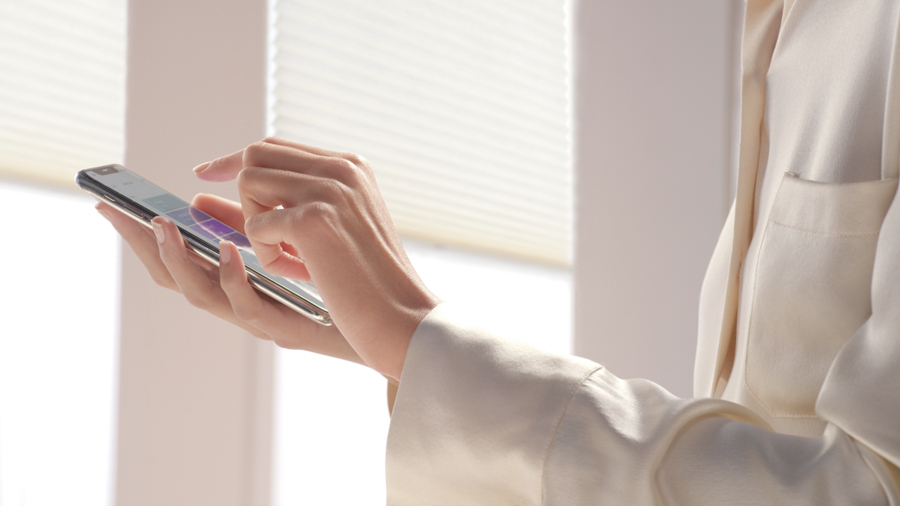 Dual Control
So many of the windows in our homes don't need an "on/off" switch. They need levels of control. Dual shades Allow the "on/off" and then way more! With two shades on the same headrail, you can customize the lighting choices and energy savings you need over the course of the day.
Custom Shapes
You don't have to choose from either "covered" or "bare" for your specialty windows anymore. There's no sacrificing design when it comes to unique windows. You can have the custom look of your windows while also providing coverage that will block the light and heat.
Top Down
An easy favorite, the top down feature enhances your home's energy efficiency by covering the majority of the window to control the light and heat entering. But, as light flows in across the very top of the window, you'll skip using overhead lighting!
What's the Secret?
Intentional design, created to offer the best energy efficient results & crafted for durability. But, how *exactly* do they work? Let's take a look!
Quality Insulation
It's no secret that homes with better insulation are going to be more comfortable. And, the windows? No matter the R-value, you'll still need coverings to keep the intense Texas sunshine out. The cell-within-a-cell structure of our honeycomb shades is a perfect example. The air is trapped in the pockets, keeping the influence of the natural elements right where it needs to be–outside.
Seal It Out
Taking light control and insulation to another level, side channels can provide a barrier against any extra light or heat that may try to seep in at the edges. These U-shaped channels are found with the LightLock™ feature.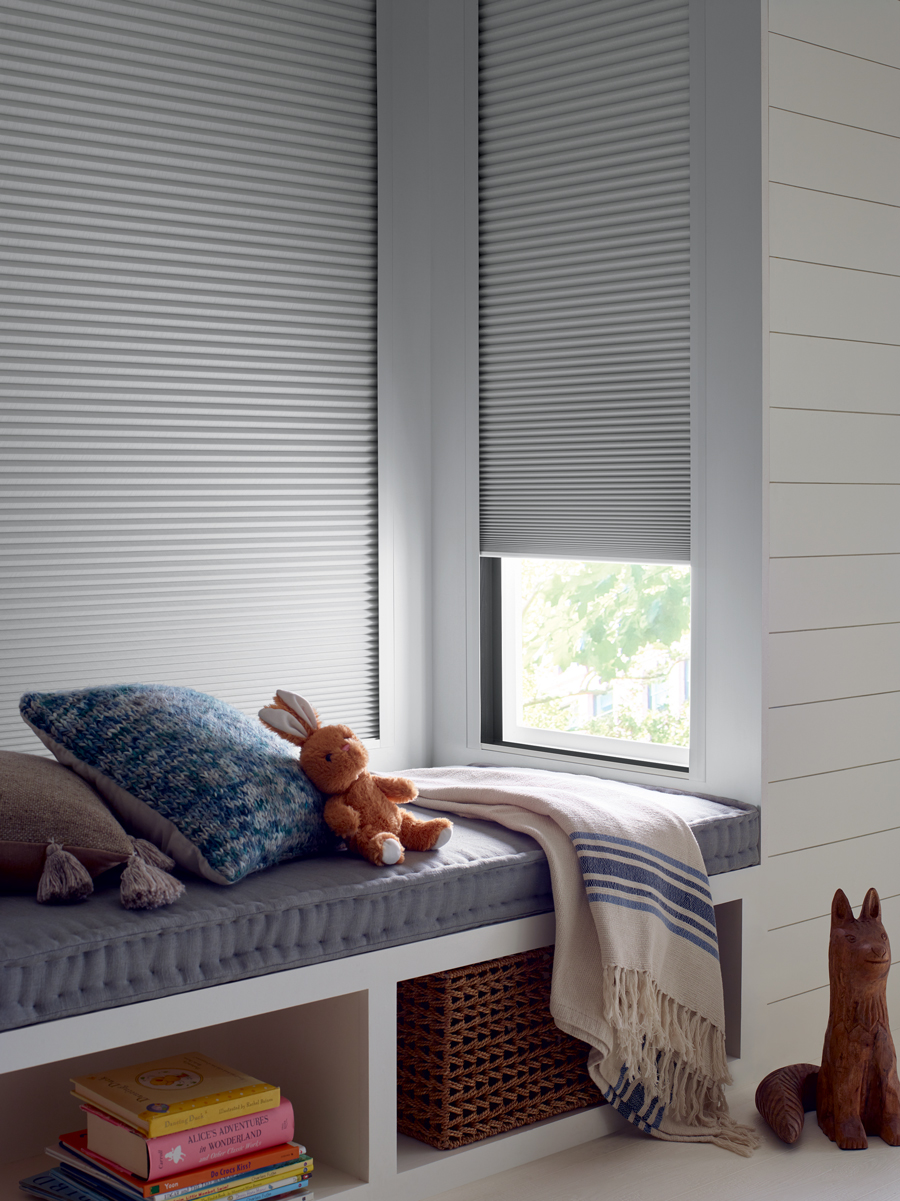 Smart Shades
By automating your shades, you don't have to worry–your home will be working towards the most comfortable atmosphere across the day. Adjustments are made instantly, for specific windows, or the entire side of the home that's getting hit with the sun. You'll take advantage of the daylight until it gets too hot. By integrating with your current smart home system, your smart shades fall in line.
Crafted for Quality
Bringing the best energy efficient products into your home is an investment–one that should last! Our energy efficient window treatments are crafted with the natural elements in mind. Designed to withstand the daily wear and tear that comes from continued use, the exclusive finishes and materials used protect your investment to keep your home comfortable for years to come.
The Benefits Go Way Beyond!
Not only do you get energy savings, but the benefits go on and on! Take a look at how your life will improve with these window treatments…
Better sleep (with room darkening!)
New operating systems increase home safety
Get rid of glare
Enjoy your privacy
Smart adjustments (like voice control!)
Bring in natural light, but keep out the heat
Is your home ready to take on the Texas heat? Give your family the gift of comfort this year by choosing the best energy efficient window treatments that offer comfort & energy savings, but also loads of benefits! Get in touch with the Austin Window Fashions team for your FREE appointment.