Austin and the Changing Season
November 14, 2019 | Austin Window Fashions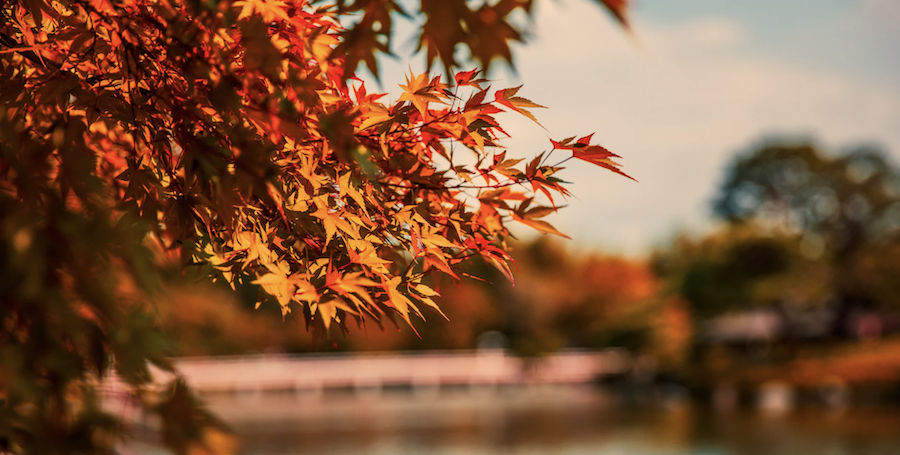 While fall in Austin is incredibly short, it happens to be a favorite time of year for many of us. And, there's no surprise why! With the changing season comes cooler temperatures, fun festivals, scrumptious foods, and all things cozy…what's not to love?
The Changing Colors
One of the biggest things that people look forward to, around the country, is the changing colors of the surrounding landscape. While we don't have much of that near the city center, take a hike at McKinney Falls State Park, for the day, and you'll experience the colors of the changing season.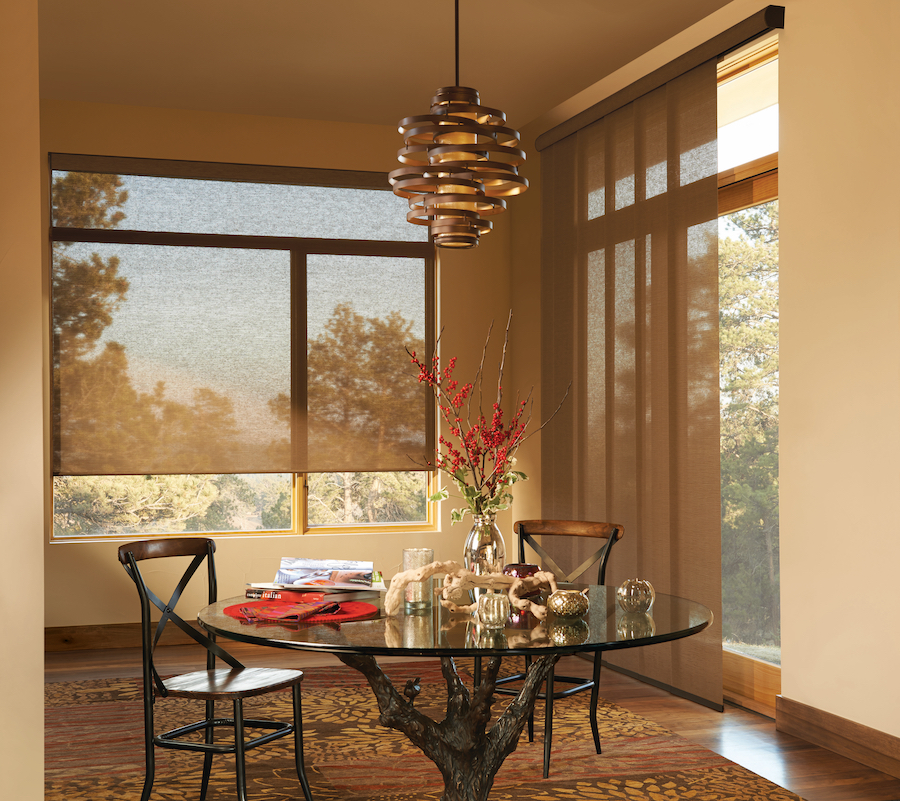 We offer window treatments that can even IMPROVE your landscape views, by reducing the glare, rather than covering them up.
Since it's now cooler outside, spending the day in nature is perfect way to enjoy some "not so humid" Texas weather. But, with the latest temps even reaching the 30s, cozying up in your home with hot cocoa and the fireplace might be the perfect day in. Don't let the glare interrupt your Saturday afternoon binge-watching of the Hallmark channel. In autumn, the glare is what can get tricky. With the right window treatments, you'll enjoy some sunshine without it adding frustration. 
Oh, the Time Change
With this time of year, the days seem to be so much shorter, since the sun isn't shining as long as we're used to in the summer. It's important to take full advantage of the sunlight we do have. We offer solutions that will help you invite in the natural light when you want–also blocking it out when you don't.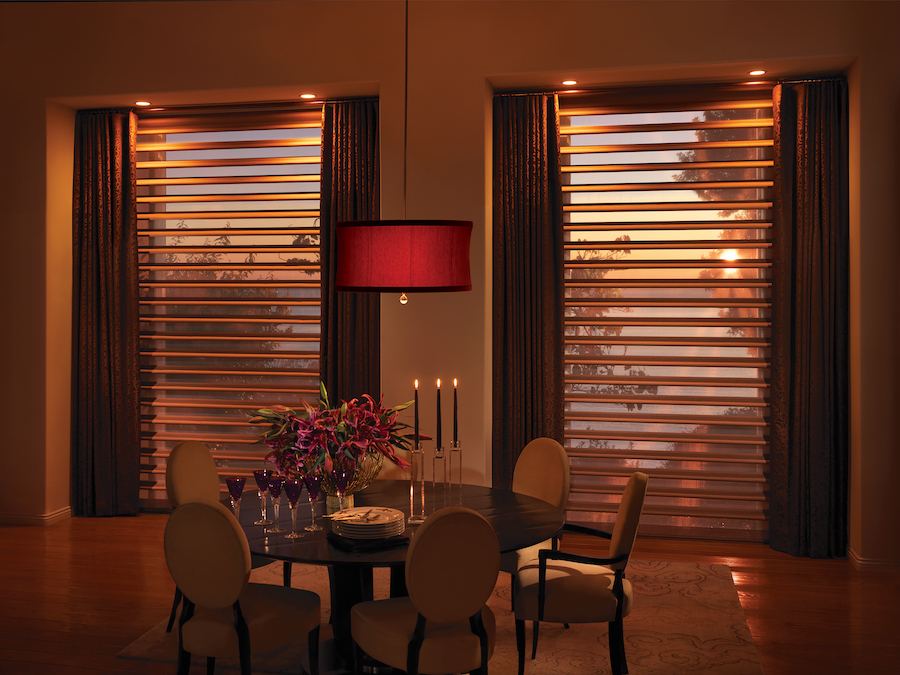 With the sheer fabric backing, these pirouette shades offer a soft filter of the light that comes with autumn's warm tones.
Versatility and convenience are big factors in choosing the right window treatments for you. Selecting an option with a range of control, where you can go from light filtering to room darkening, all in one shade, is a game changer. 
Preparing for the Changing Season
Being proactive and ready for the changing season is the best way to handle any seasonal changes. If you're already dreading next summer's heat, you won't be able to enjoy this beautiful time of year! Comfort in your home is a great way to ensure that you'll be cozy and content all year long.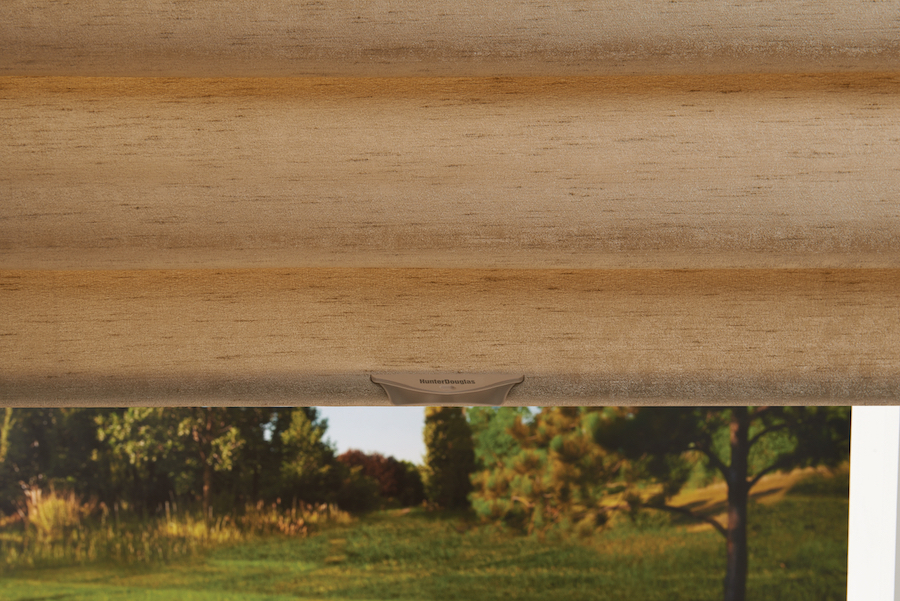 Vignette roman shades offer a classic and cohesive style while also adding a layer of insulation to your windows. 
Adding energy efficient window treatments is especially important for maintaining the comfort in your home throughout the year. Even this time of year, when the temps drop significantly, you can avoid any chance of drafts.
At Austin Window Fashions, we want to help you find solutions for this season and all of those to come. Contact us today to schedule your FREE shop-at-home consultation.