As technology progresses, so do features within the home. Window treatments have seen a huge advancement in the last few years. Austin Window Fashions is here to help transform your home and improve your life. We have curated a list of five of the best window covering innovations throughout the last year.
#1 Motorized Shades: Premium Convenience
Automated blinds and shades have made home life so much easier over the last couple of years. No matter what life throws at you, your shades will always be in the right position. And, if they're not? A simple tap on your iPhone, or a voice command to Alexa makes it easy to switch from daytime, to family movie night, without even batting an eye. See more about motorization here.
#2 Blackout Equals Better Sleep
A dark room sets the tone for a great night of sleep. Hunter Douglas has created a system that will darken any room–preventing streetlights, twilight, or passing headlights from waking you. LightLock is revolutionary! It's now easier than ever to block out that Texas sun while you're trying to get some extra shut eye. See more about LightLock.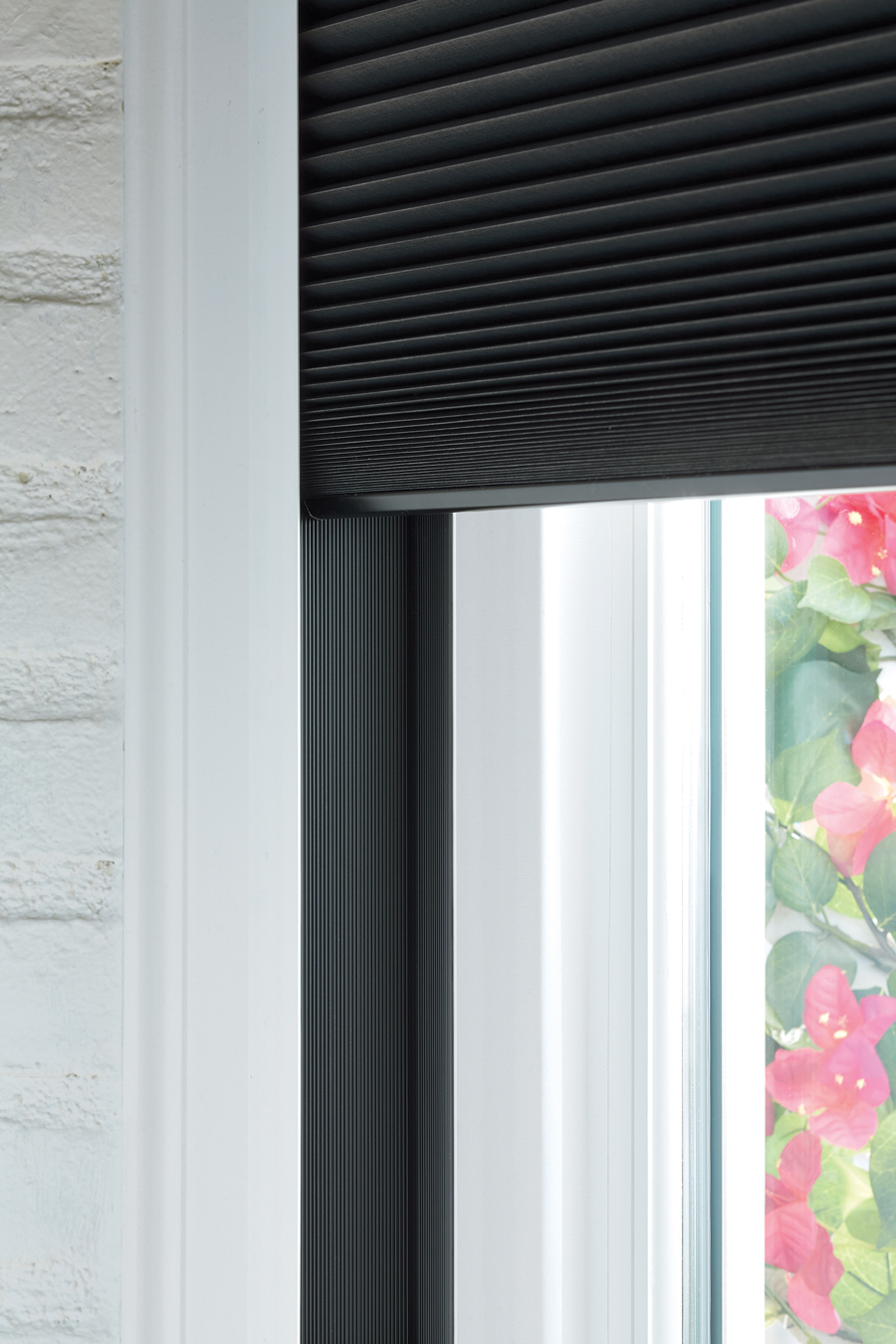 #3 Hunter Douglas Design Studio
Creating a cohesive home, with your preference of style, is important. So, why should that style end before window treatments? Meet the Hunter Douglas Design Studio. You can personalize the ideal window coverings for your home, to fit your design preference–and the function you deserve! Discover the collection here.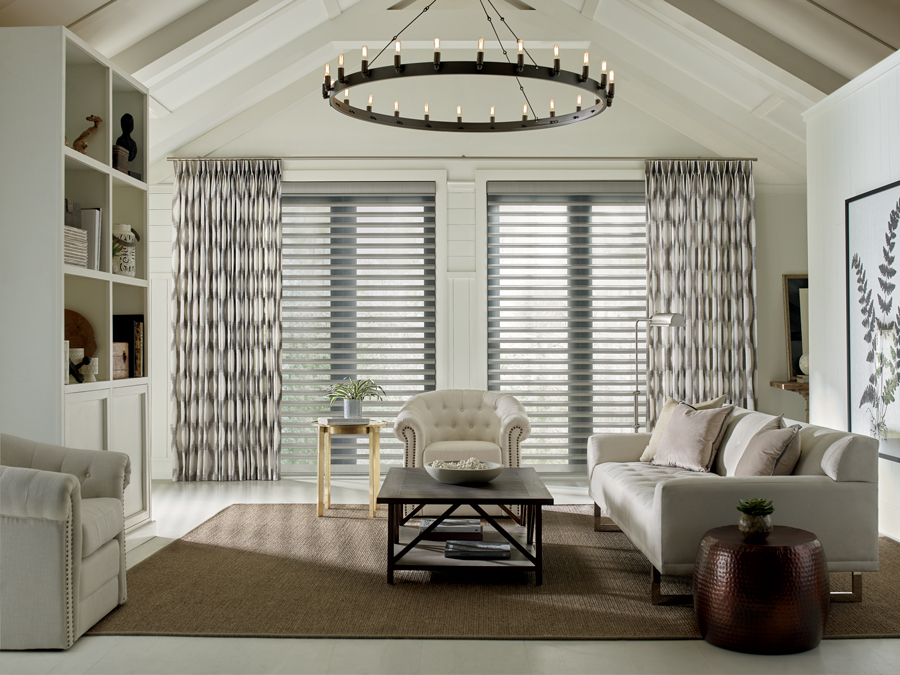 #4 Important Window Covering Innovations: TrackGlide
TrackGlide is important for all of those hard to reach–seemingly impossible–windows in your home. You may have thought they would never be covered, but we now have solutions for your French doors, corner windows, and tilt turn windows, as well. The system adheres right to the window frame to ensure ease of use. See more details here.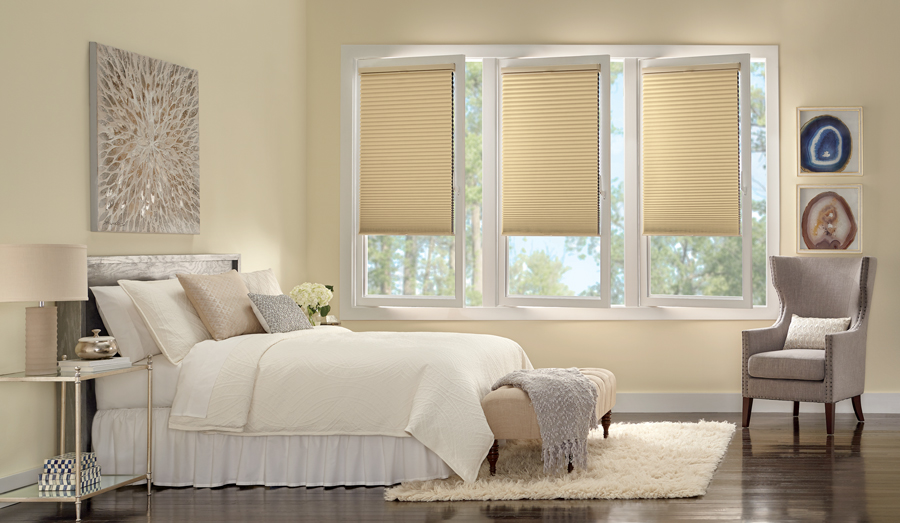 #5 Dual Shades: Enjoy Your Favorite Lighting
Dual shades are amazing for rooms where you want to "Have your cake and eat it, too." These window shades allow you to simply switch between light-filtering and blackout shades all in one system. Explore products here.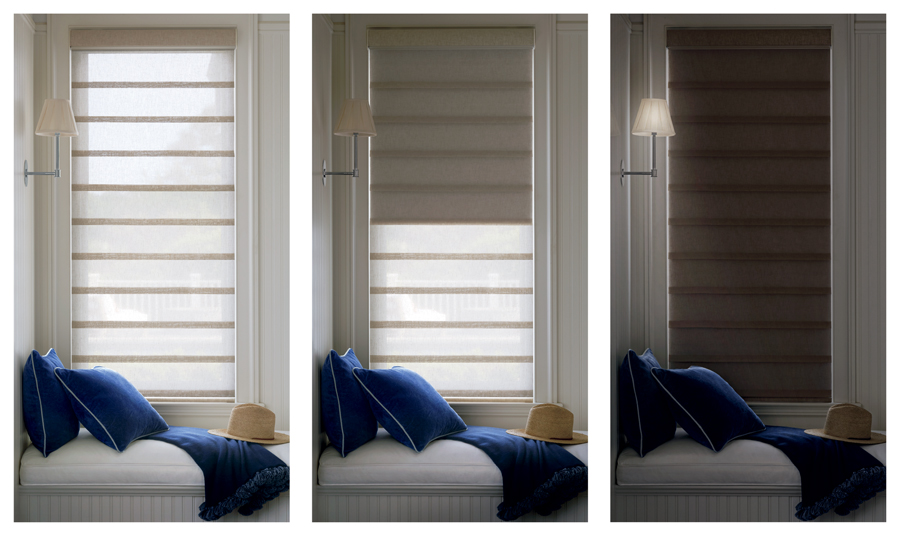 Which Window Covering Innovations are Your Favorite?
As your Austin window treatment specialists, we want to keep you in-the-know, as well as update you with our latest products and help you get started transforming your Texas home. Contact us today to schedule your FREE in-home consultation.