Have Little Ones In Your Life? You Need Child Safe Blinds
October 17, 2018 | Austin Window Fashions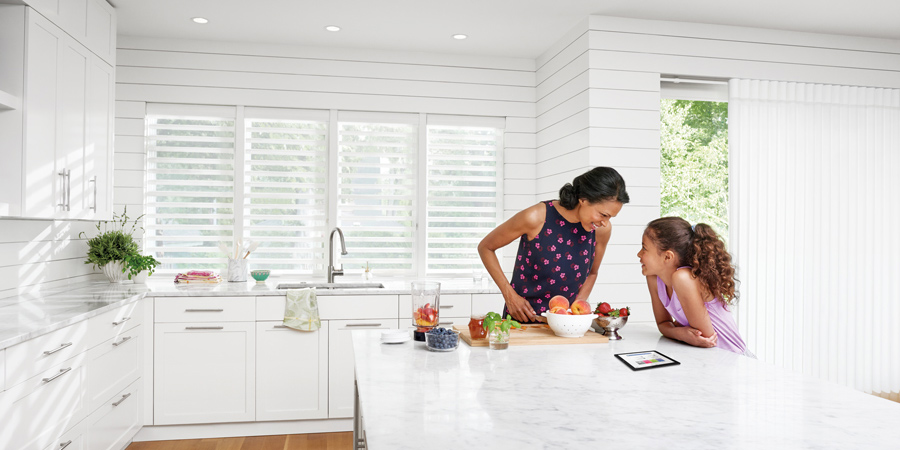 If you have children, grandchildren, nieces, nephews (or all of the above), you know the joy that they bring. Their giggles and snuggles melt your heart. And there's no doubt that you also know how curious and imaginative they can be. Exploring every nook and cranny and dreaming up wild adventures is a beautiful part of childhood. But, if the environment isn't safe, it can also be a dangerous one. In just seconds, an accident can happen. So, we have one important question: do you have child safe blinds and shades in your home?
Safety from the Start
In today's world, parents are hyper aware of safety. Often they're gating stairs and locking cabinets before their bundle of joy has even arrived. From day one, they want to do everything they can to keep their little one safe. I mean, why take any risks?!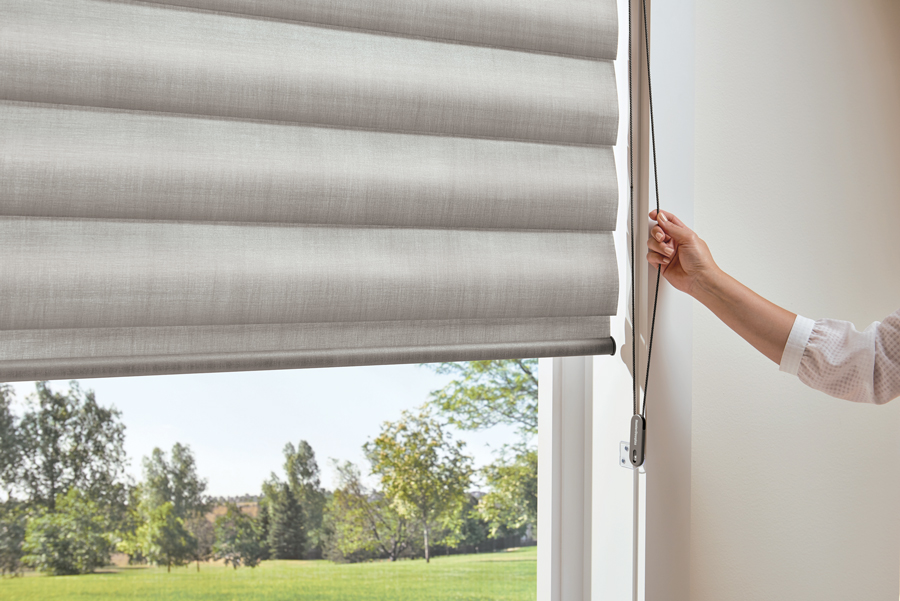 Outfitting your home with child safe blinds removes the dangers of dangling cords–preventing serious, and even fatal, injuries. Whether the pitter patter of little feet graces your home 24/7 or just for occasional visits, child safe blinds and shades provide peace of mind.
Remove the Temptation
You might be thinking, "I'll be right there, and I'll just teach them to leave the cords alone." And you very well could do that. But what happens when you step away to use the bathroom or stir the noodles in the pot for dinner? The reality is that children–even the best-behaved ones–can find their curiosity or imagination leading them into trouble. Cords are tempting. Don't leave their safety up to chance.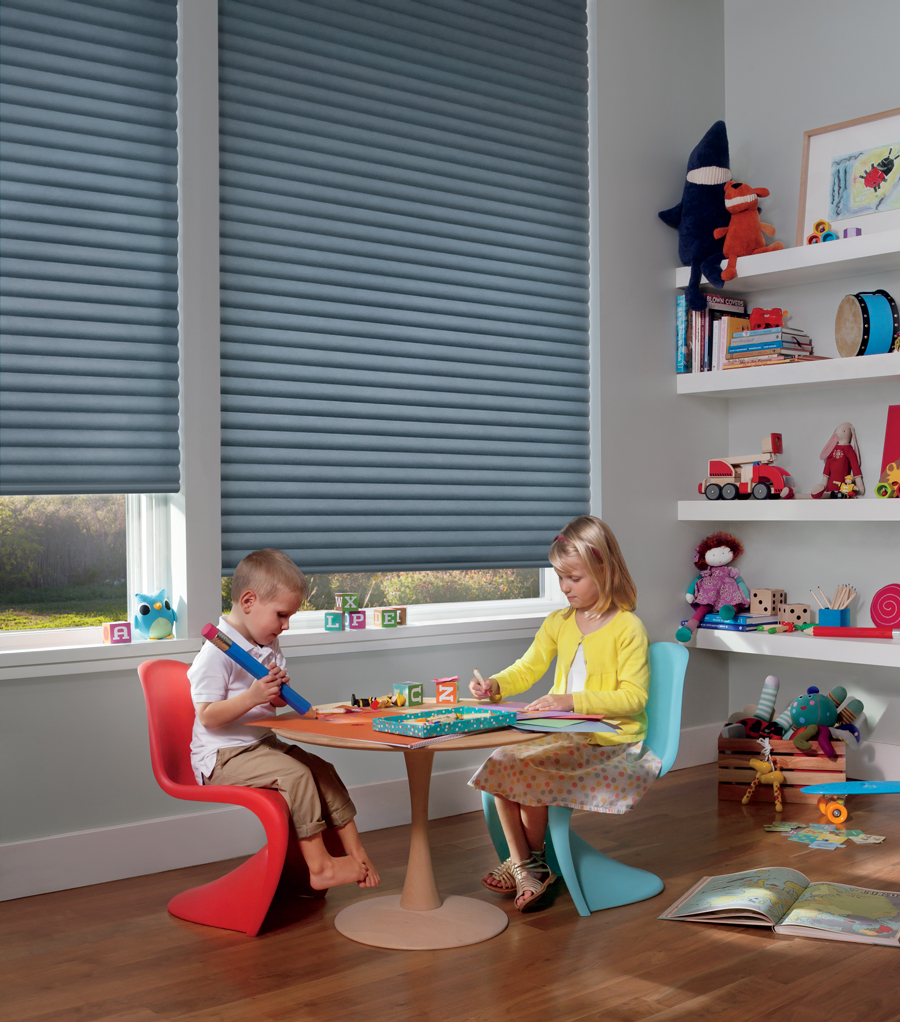 The Reality of Cords
How temping are cords, really? Just look at these snapshots I took of my kids (and myself) during our five minute wait at the post office!

Seriously, in five minutes, those cords were everything from lassos to capture a runaway bucking bronco to the most exquisite necklaces on offer. And, in the end, I got tangled! The truth is, kids find things to play with and sometimes they simply can't keep their hands off things. Impulse control is tough for tiny ones. You can't always trust that children will make the best decisions. But, with child safe blinds and shades, you can know (without a doubt) that they'll be safe.
Options for Child Safe Blinds
So, what options do you have in child safe blinds and shades? Go cordless! For manual operation, our cordless blinds and shades can be easily adjusted with a gentle push or pull on the bottom rail. Motorization is another cordless option. Along with safety, it also offers a whole heap of convenience–and with kids in your life, you can't beat that! For the times when you just need a cord, we also have cord-safe operating systems. Our continuous loop cord bolts in place, and our retractable cord stays short and out of harm's way.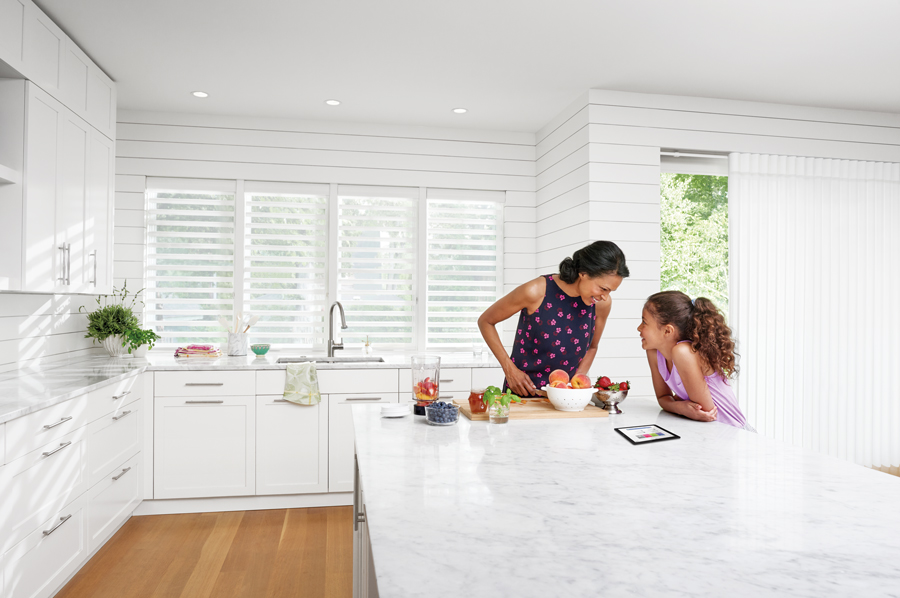 Are you ready to ensure safety in your home? The Austin Window Fashions team is here to help you find the operating system that's just right for you and your unique home. Contact us today for your free, shop-at-home appointment.