Many homes today have at least one door with windows. Oftentimes, this is a patio door or back door. When a homeowner decides to put interior shutters throughout their home, adding shutters on the door window is enticing, a way to coordinate the look of the home. There's also the convenience of privacy and light control. But, it's vital that the function of the door is maintained. That's where door handle cutouts come in.
Our door shutters are face-mounted over the window portion of the door. For this reason, door handle cutouts accommodate the function. But, what might that look like on your doors? Here are five examples of doors with different kinds of handles and the door handle cutouts that were built into the shutters to accommodate them.
Door Handle Cutouts…
#1 Lever Style Handles: Curved Cutout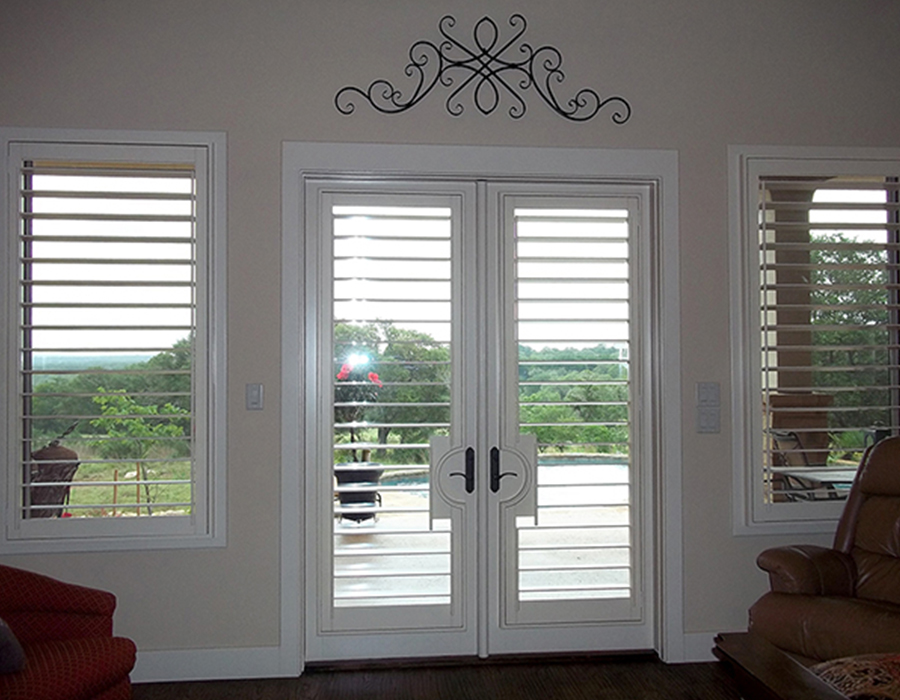 Lever style handles are very popular. They most often require a handle cutout to be built into the window portion of door shutters. These custom door shutters have a curved style lever space.
#2 Lever Style Handles: Square Cutout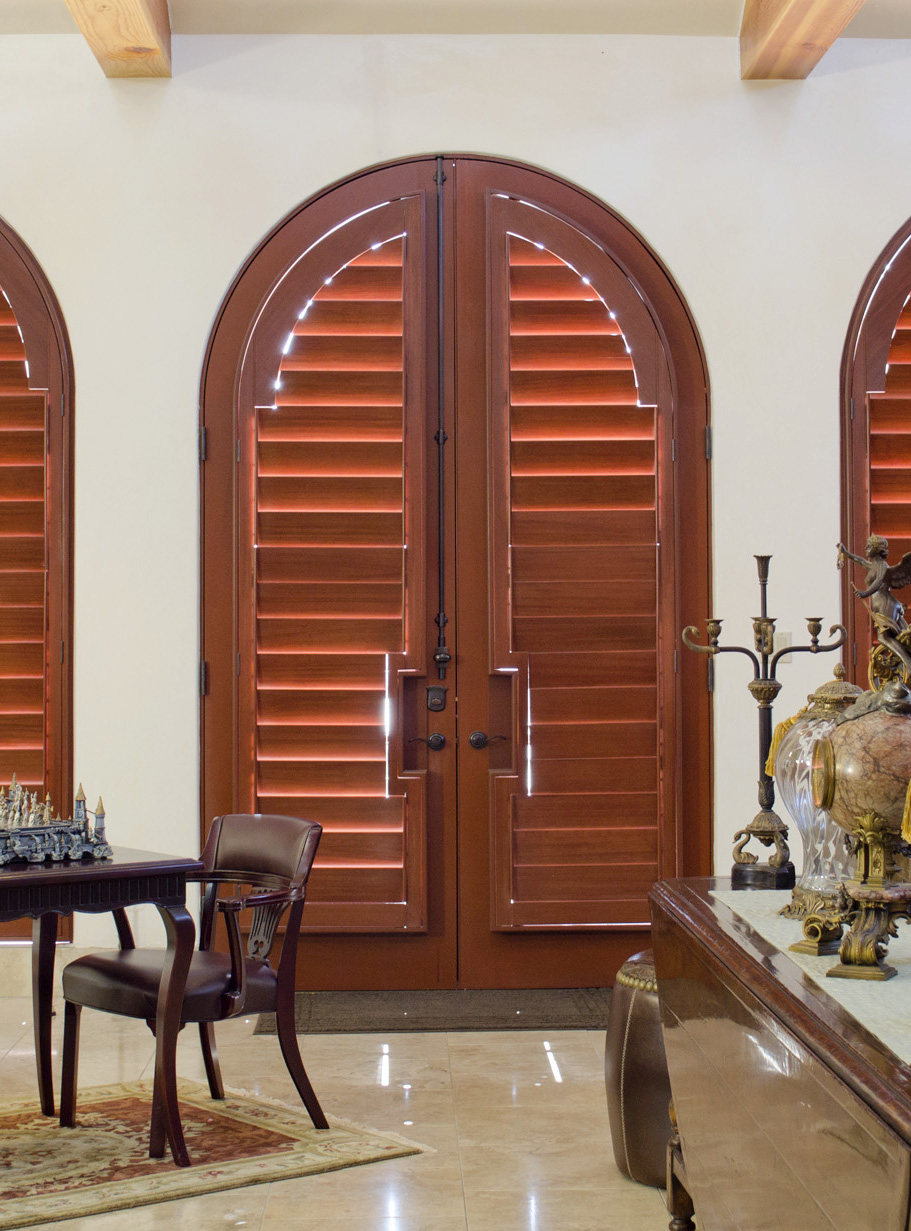 This door handle cutout accommodates the lever handle with a square style lever space. The beauty of the square cutout for arched doors allows for varying dimension in the style of the door.
#3 Lever Style Handles: Minimal Cutout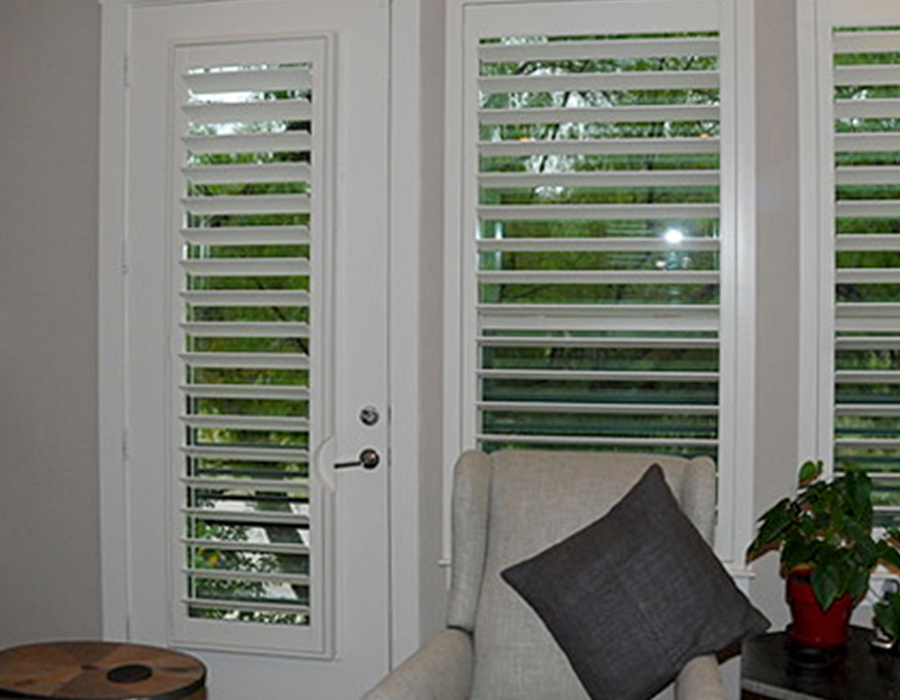 This lever handle only required a small curved cutout that fit within the frame of the door shutter and did not cause any loss of window space. This is why customized shutters work so well on doors–made just for your doors with the ideal fit and form.
#4 Knob Style Handles: Square Cutout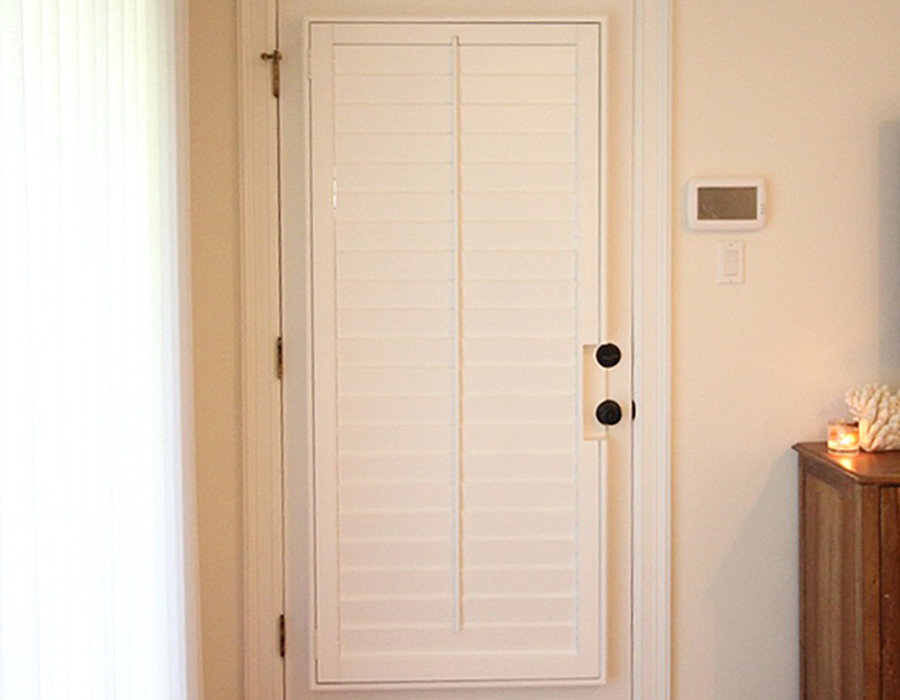 These door knobs required a square cutout within the frame of the shutter. This minimal space does not interrupt any of the window view-through portions of the shutter.
#1 Knob Style Handles: No Cutout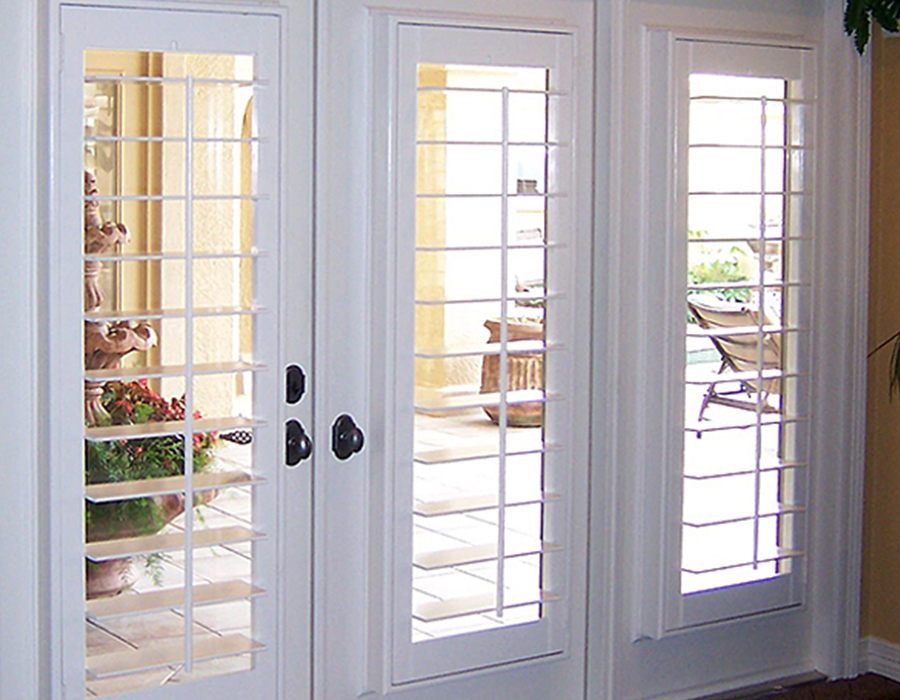 One final option that some homeowners choose is to switch out the lever style handles for smaller knob style handles that do not interfere with the shutter at all, eliminating the need for door handle cutouts to be built into the door shutter.
The Beauty of Door Shutters…
No matter the style and shape of your doors, or what kind of handles or knobs you have, our custom shutters can be built to perfectly accommodate them. Enjoy your privacy and light control with shutters on your door windows. And, the rest of your home will coordinate beautifully. If you're interested in shutters for your door windows, we can help create the perfect custom door shutter so you can have your privacy and light control, while maintaining the function of your door. Get in touch with our team at Austin Window Fashions for your FREE consultation.