A craze of the farmhouse style has swept the interior design world. We're pretty sure it started with Texas' own Chip & Joanna, and we think it's great! While trying to achieve the look of vintage with new charming pieces, don't forget your options with farmhouse window treatments.
Neutrals Reign
Farmhouse vibes are made up of mostly neutrals. Because of this, it's important that your window treatments blend well with the scenery, but still can stand on their own. Plantation shutters are the perfect solution because they are cohesive in the color scheme and style, yet unique and visually appealing. Want to make a statement? Our real wood shutters look beautiful with the wood grain highlighted, too! We will custom stain match the wooden design elements of your home, like the trim, to create a stunning look.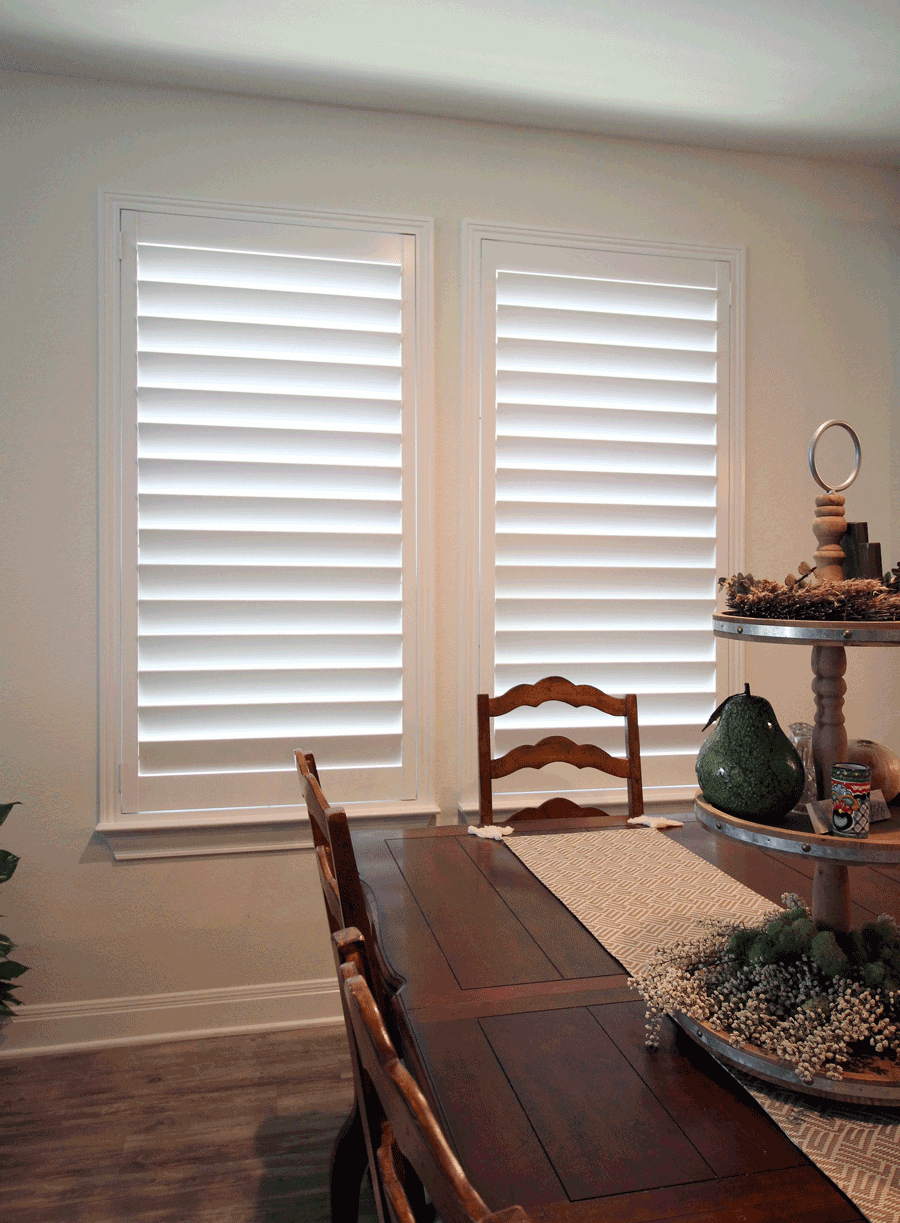 It's All in the Details
To achieve the perfect look you have to zero in on the details.  A key factor that makes this style appealing is, it tells a story with various elements like distressed wood, warm aged metals, and textured fibers. Everwood faux wood blinds are ideal farmhouse window treatments because they bring in natural elements to your indoor space, but are a simple way to cover these tall windows with light control solutions.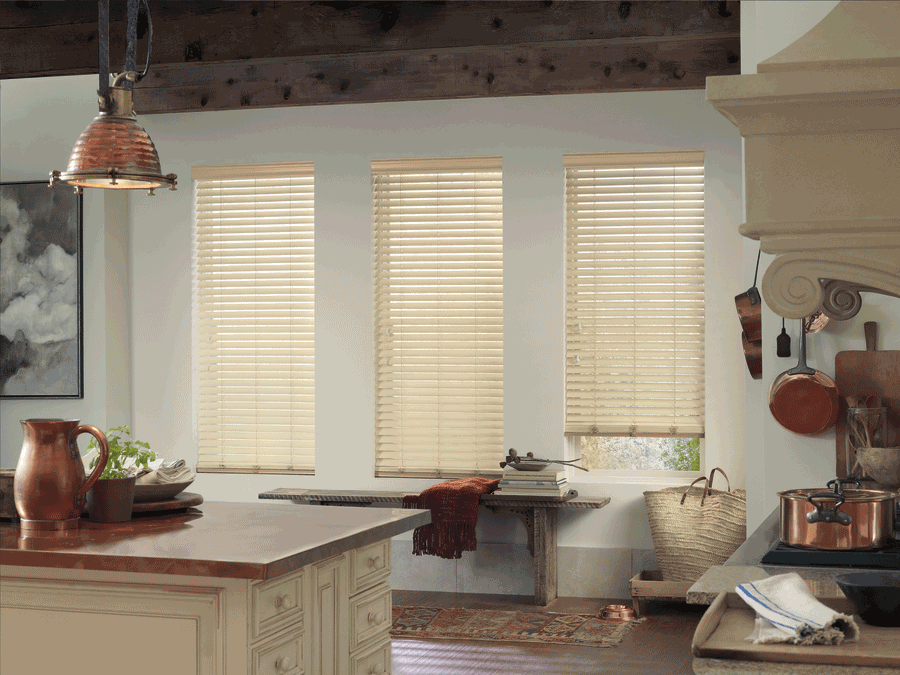 Keeping it Cozy
Fabrics at the window are an ideal way to set the scene and bring the whole space together. Depending on what you choose, they can add softness and allure, or add to the style with weaves and textures. This modern farmhouse kitchen went with the Provenance collection. These woven wood shades offer fabrics for rustic charm, natural elements and dimensional texture at the window.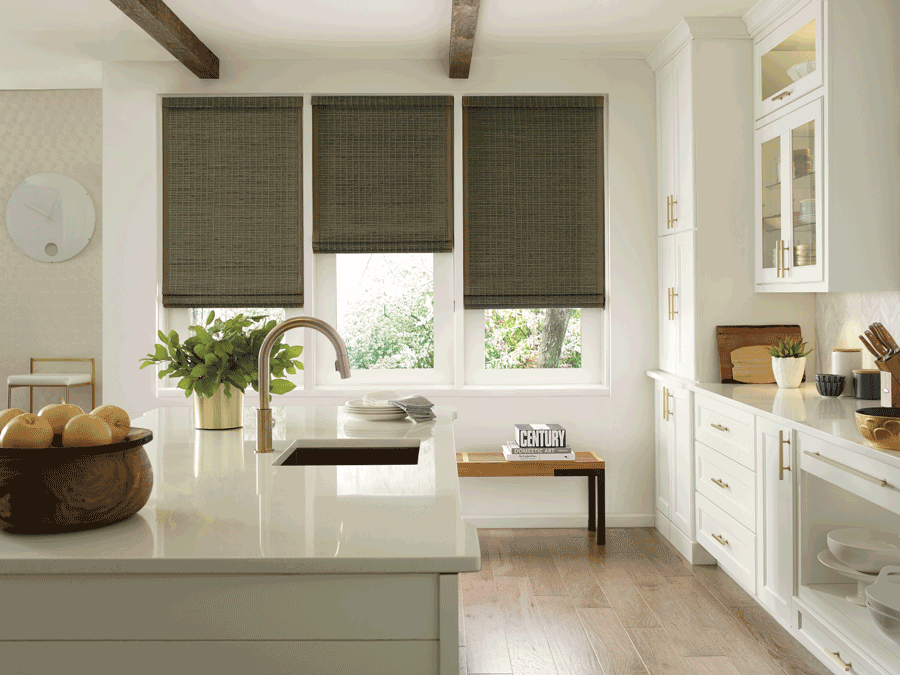 Farmhouse Window Treatments to Complete the Look
The gathered style of new, old, and found can come a reality for your home with the help of Austin Window Fashions. Visually it's an obvious choice to why farmhouse window treatments are the way to go. Stop by for your FREE in-home design consultation today!