Who doesn't love a little change of pace and a fresh start? Sometimes it's just what you need! And, what better time to do that in your home than this fall? When it comes time to decorate one room, or your entire home, it can feel like a huge task! But, with our help, we'll simplify the process and make it enjoyable for you.

Choose the Best Method for You
When it comes time to decorate, there are basically two schools of thought. The first being, "common theme". This simply means you're implementing a common style within each room of your home. By using the same type of style and color scheme throughout your home, you'll create a cohesive space. If you have an open concept home, this could be the best method for you since each room will perfectly flow into the next.
The idea of having each room with the same style doesn't appeal to everyone, and that's okay! That brings us to our second method, which is called "spatial personality". This calls for decorating room by room, meaning each one can have their own atmosphere and look to it. Instead of one consistent theme, you can use different colors and decor styles in each room, tying in your likes and what appeals to you.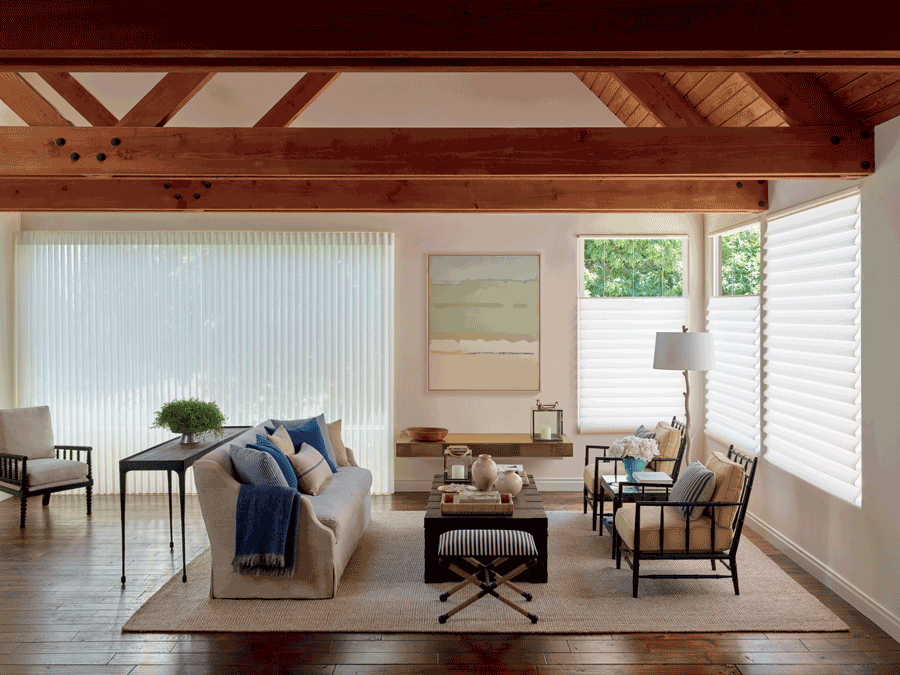 Where to Start when it's Time to Decorate
Picking one place to start can seem like a whole task in and of itself! Your mind is full of ideas and plans. Take a look at the three foundational elements. Deciding where you stand with these three will help you get going on the entire project.
#1 All about Color
The color palette within your home is one of the building blocks when it comes time to decorate. Color is a way to draw the eye to a specific piece or accent. You can go bold with bright colors or keep it very neutral and cozy, but either way you're sure to wow your guests when you create the perfect palette!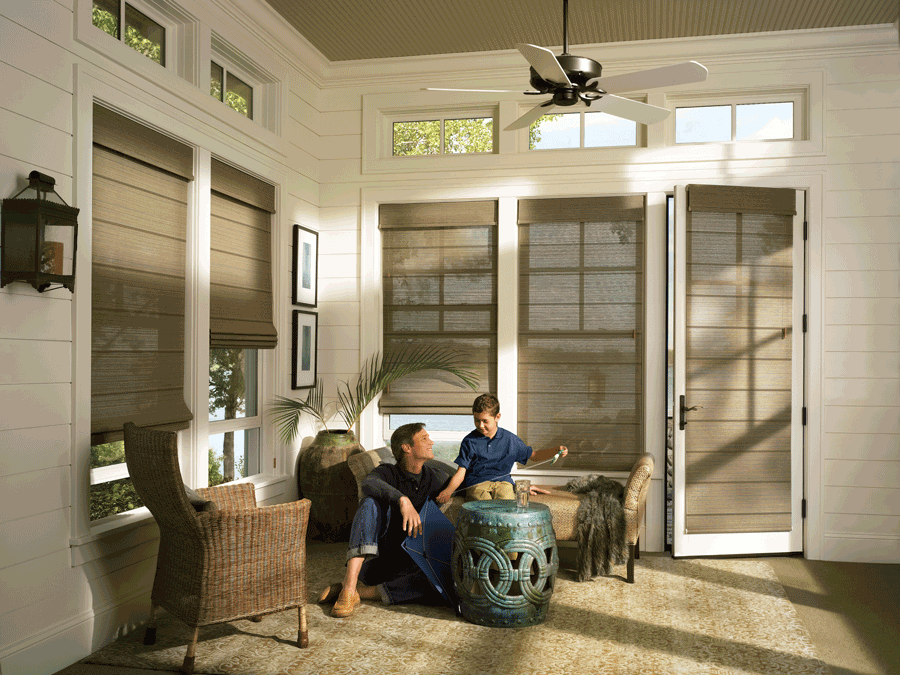 #2 Statement Walls
Whether you simply paint all your walls, add some dynamic wallpaper, or even add texture and dimension with the latest design elements, like shiplap or wainscoting, your walls are going to set the tone for the rest of your decor and overall appearance of your rooms.
#3 Window Treatments.
Ahhh…the windows of your home. Natural light, landscape views…almost like a work of art. Window treatments frame your windows, providing style and functional solutions. While natural light has incredible benefits, too much of a good thing is still too much. This is where the perfect window treatments come into play!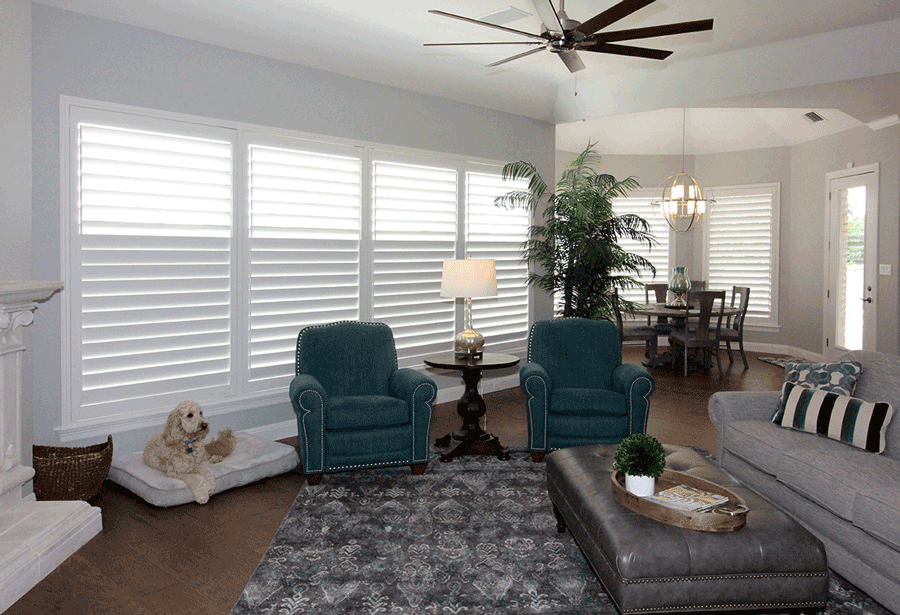 Whole Home Solutions
It may seem difficult to decide, but finding the right window treatments will create the ideal atmosphere in your home. And, depending on your style, you may not be sure what's even possible. That's where our team of expert designers come in! Want coordinating fabrics throughout your open concept home, even on doors, windows, arches and angles? We can help! Our custom shades, blinds and wood shutters will upgrade the look and feel of your Austin area home.  Our team at Austin Window Fashions would love to help you find the perfect window treatments. Contact us today to schedule your FREE in-home consultation.