Cut the Glare: A Before & After Transformation
September 5, 2019 | Austin Window Fashions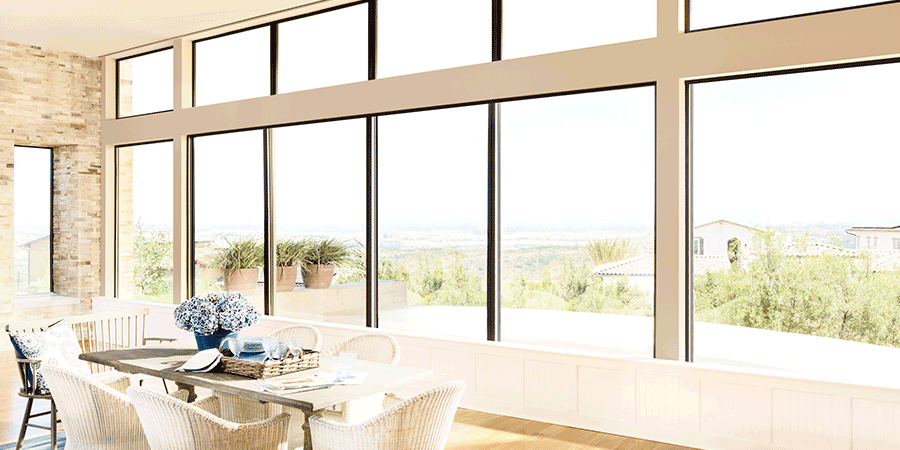 Is there a room in your home that suffers from severe glare? You're not alone. So many people have this issue and don't realize how simple and stylish the solution could be! We have compiled an amazing before and after experience to show you how you can cut the glare, upgrade the style and reap the benefits.
Is This Familiar to You?
You wake up, just wanting to enjoy your coffee and catch up on the news on your iPad. But, the glare is so bad, you can hardly see. You're squinting your way to an early morning headache. Times like these are exactly why you need a solution.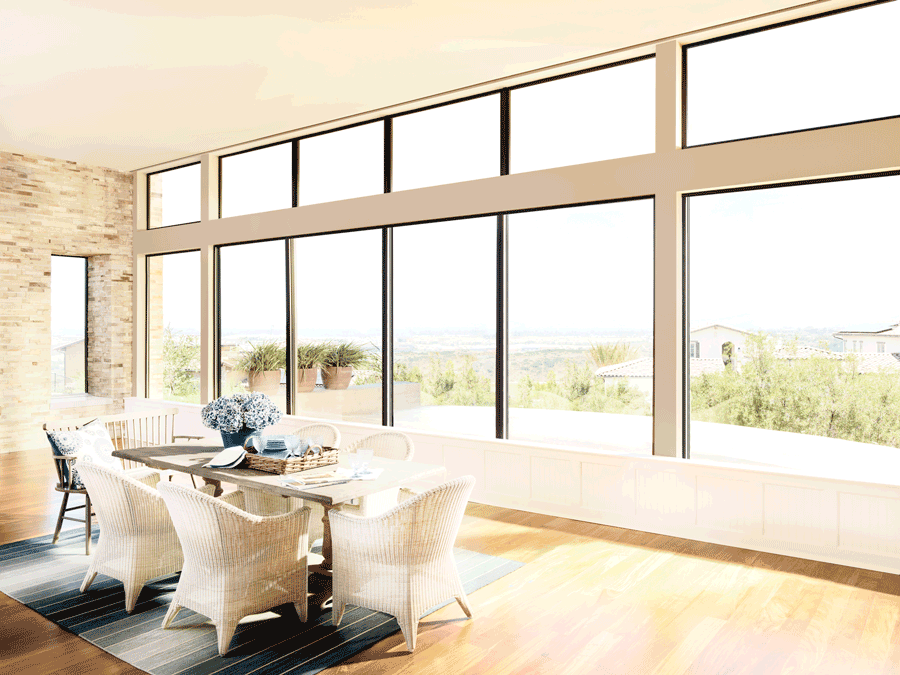 Cut the Glare & So Much More
There are also plenty of other issues that come along with the light beaming in. On particularly hot days, you probably find that your AC is constantly running, resulting in high energy bills. Love that area rug, but want to rearrange? You may find a rectangular spot on the floor where the sun has faded the wood around it. One more reason to add window treatments? Adding a level of privacy is something that everyone in your home deserves.
Window Treatments to the Rescue
Here at Austin Window Fashions, we are so passionate about helping you find your perfect fit with window treatments. As this before and after transformation shows, the right window treatments can make all the difference in solving your light control issues!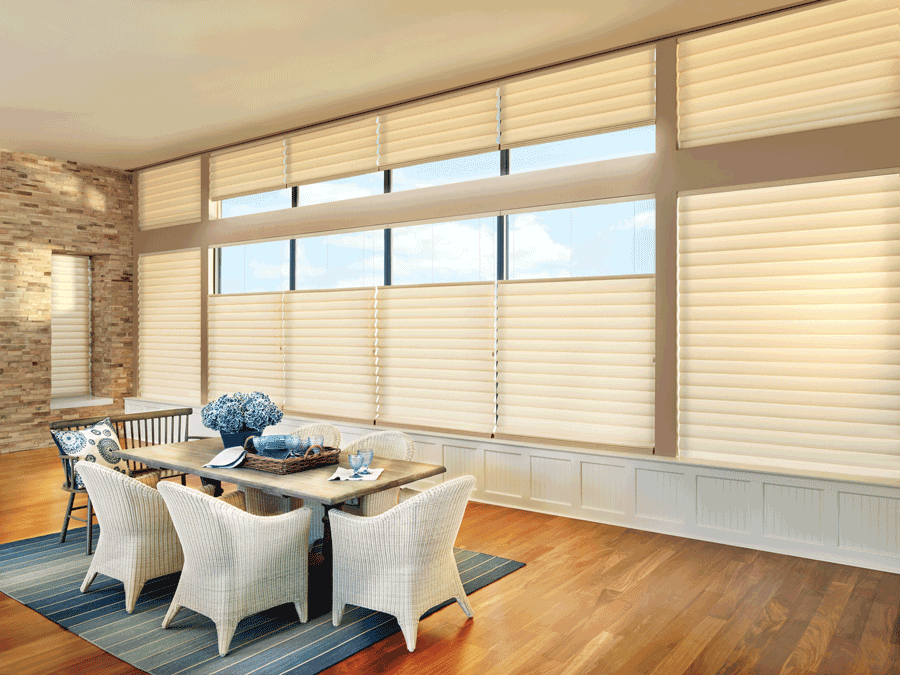 Look! The glare is all gone. Notice too, it's not dark at all. Most people think that by adding window coverings you're going to lose all of your natural light. That's simply not the case! We have so many options that will cut the glare, but also light your room well and provide beautiful style.
Top Down Bottom Up Shades
These are what we call your "best of both worlds" window shades. Top down shades allow the perfect amount of light coming in across the ceiling, but eliminate all the glare and extra heat coming into the room. In addition, now these homeowners get to enjoy their gorgeous view of the Texas skies, have a desired level of privacy, and even save a few dollars on their electric bill. What beats that?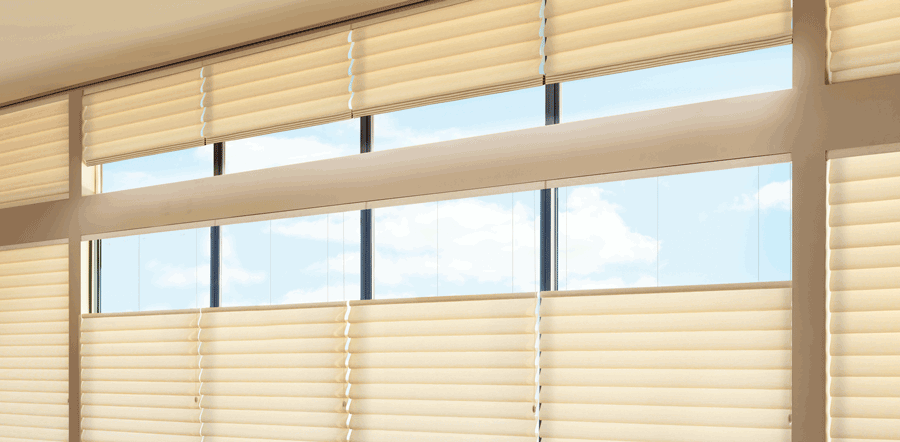 Shades with Motorization
Smartphones and smart home devices are becoming ever more popular. So why should your blinds be any different? With a quick tap of a button or a request to Siri, you can have your light controlled before you even enter the room. That means you can sit right down with no blinding light and enjoy the atmosphere of your home.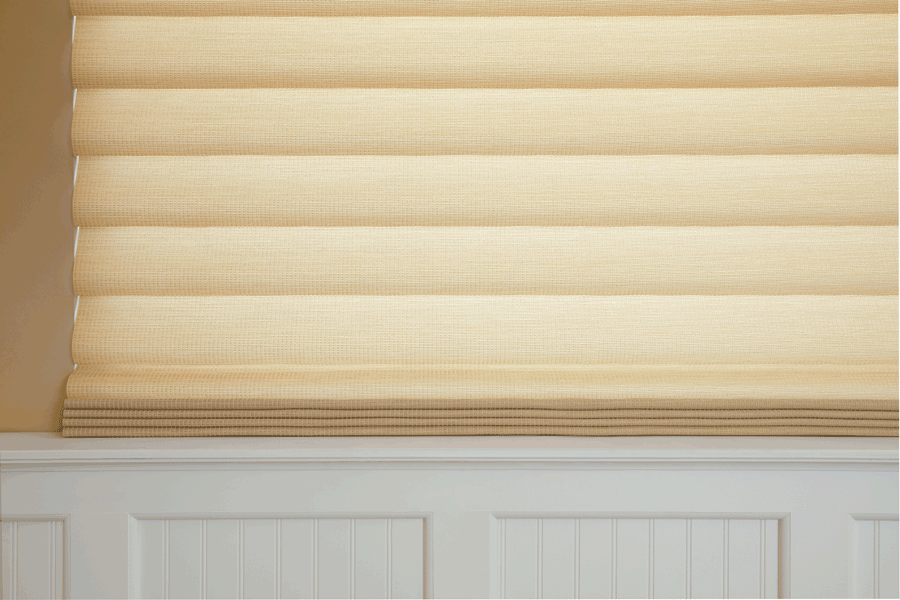 Customize Your New Window Treatments
Perhaps one of our most "looked forward to" features is that you have complete control over customization for your new blinds, shades or plantation shutters. Whether you want a classic and traditional look, or modern and sleek, the choice is yours. Add beautiful style to your home, while also enjoying the functionality your family needs.
Contact Austin Window Fashions today to let us help you select the best options for you! Set up your FREE in-home consultation today.