Seeing All the Benefits of Plantation Shutters in Your Home
August 21, 2019 | Austin Window Fashions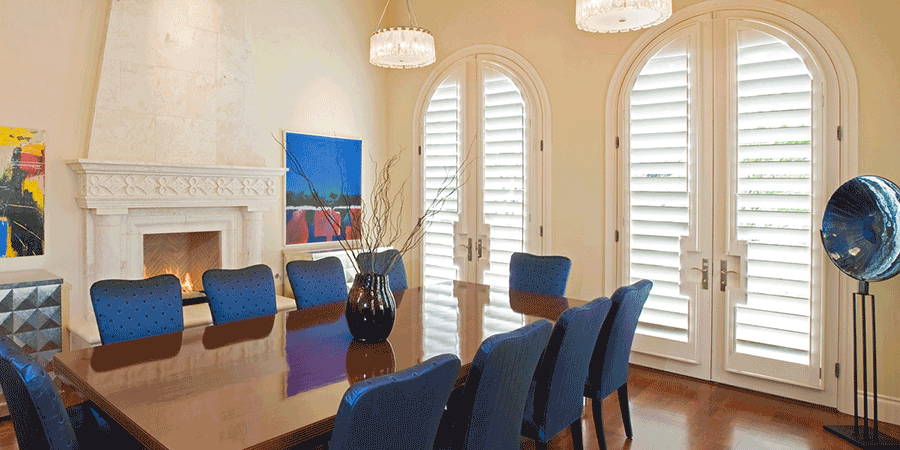 Window coverings serve many different functions, along with adding more style, in your home. Plantation shutters are the perfect choice if you're looking to do just that. Just some of the many benefits of plantation shutters? Style, energy efficiency, and privacy. Adding interior shutters in your home will help you achieve that classic and timeless look you're going for while upgrading the function.
Complete Coverage
Is your home full of windows that come in all different shapes and sizes? Whether you have floor to ceiling windows, bay windows, or even arches; we've got you covered. This is where the first huge benefit of plantation shutters comes into play. They are customized for your window's unique shape.  There are even shutters made for doors that will provide you with full coverage, but also offer handle cutouts to maintain convenient use.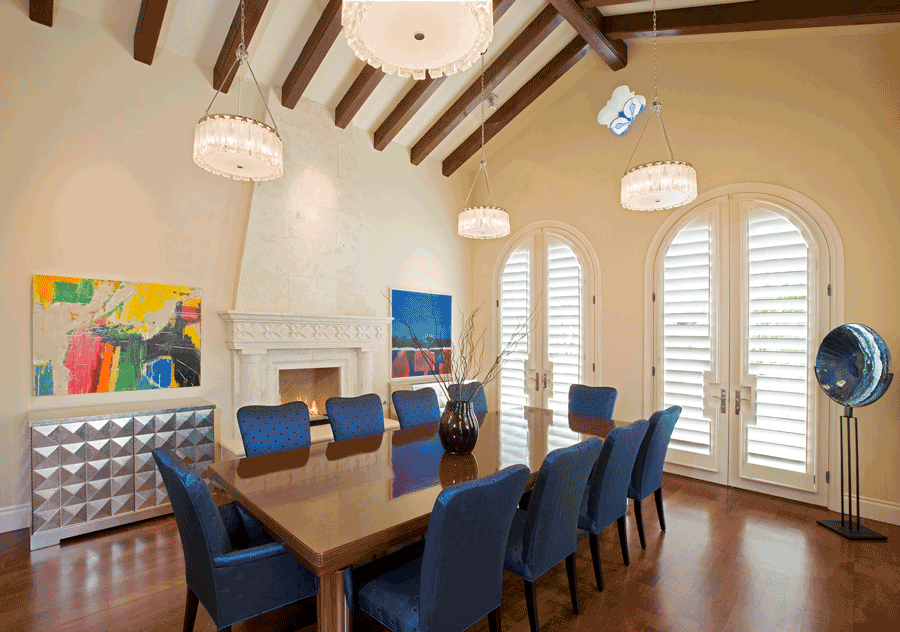 Customization, Yes Please!
Love the idea of being able to customize? It's the only way to ensure it's exactly what you want! All of this is a possibility and another benefit of plantation shutters. You can select the perfect color, style, size and shape, achieving the ideal look and feel of your home. Even better, window shutters are so simple to adjust with the louvers. They are highly energy efficient and will heighten so many of the wonderful features in your home. Take it one step further with split tilt, and you can have privacy while directing light at your ceiling, similar to top down bottom up shades.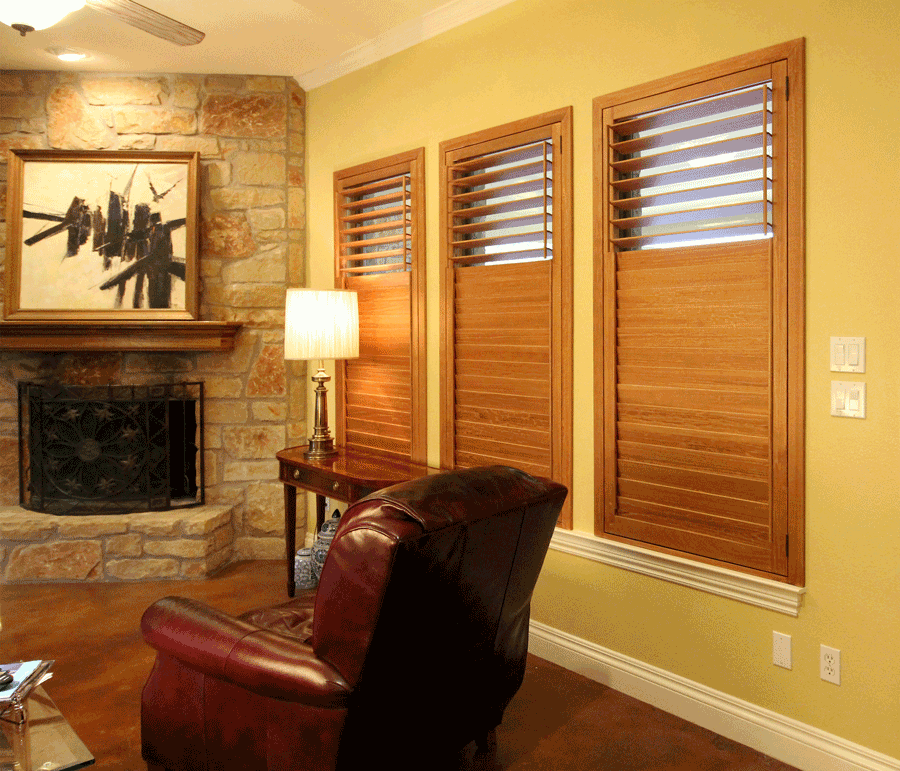 No Outdoor Distractions
Another benefit of plantation shutters are that they are excellent at blocking out light, which makes them the perfect selection for any bedroom in your home. When you go to settle in for the night, the last thing you want is to see your neighbors still outside or any light flooding in.  With interior shutters it is so easy to block all of that out! And then, in the morning, another simple adjustment allows sunshine in so you can properly enjoy that cup of coffee.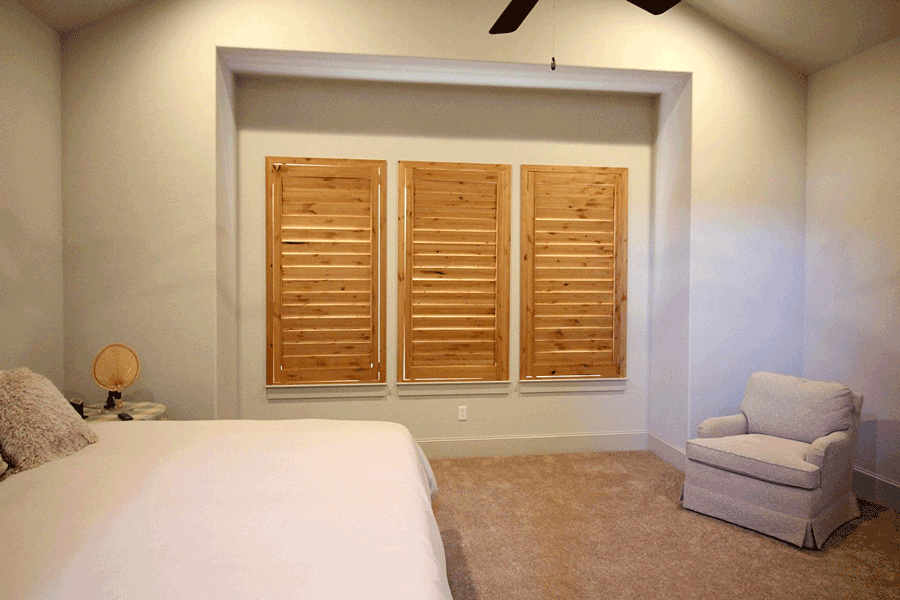 Curb Appeal to Last a Lifetime
You don't often think too much how your interior decor and features can heighten the exterior of your home as well. That is exactly what these shutters do! The final benefit of plantation shutters that I am going to touch on is how amazing they look from the outside in.  Your neighbors are sure to be wowed each time they pass your house!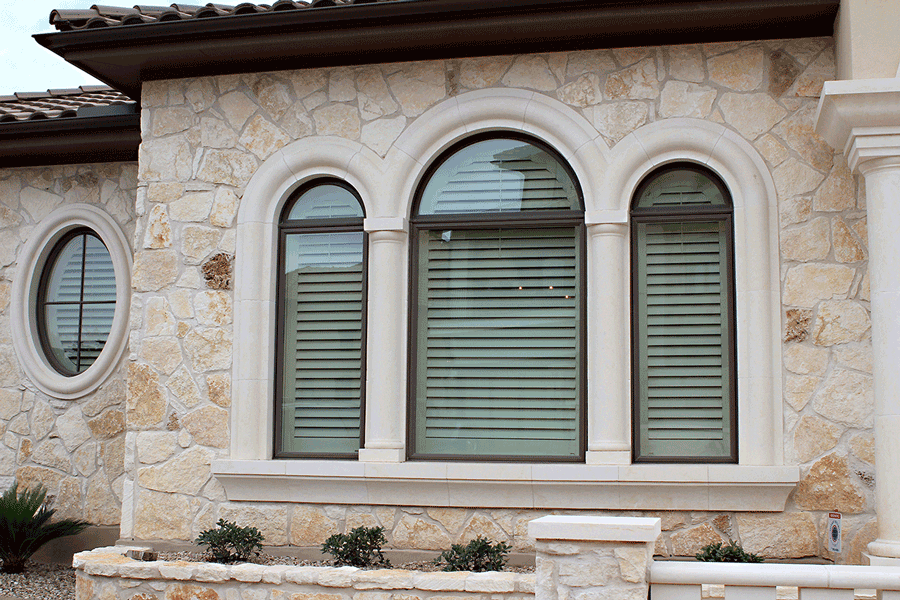 Let's Set a Date!
Convinced you need all the benefits of plantation shutters in your own home? Let our team at Austin Window Fashions help you today!  Contact us now for your FREE in-home consultation, and we will get your home well on it's way to achieving that timeless, sleek look.