The topic of how to childproof may bring on a bit of stress for new parents and grandparents. After all, you definitely want to make sure your home is the safest space possible for your children. We want to remind you not to forget about your windows and window treatments. Our team is here to help with all of that! We've put together some of our favorite child safe shades, shutters, and blinds to share with you here.
Cords Can Look Like a Toy
We all know that children's minds are always running and turning the most mundane objects into the best toys out there! This becomes a danger when they imagine the endless possibilities of what blind cords could be. Cordless window treatments are not necessarily new, but they may be new to you! Shutters are one of our common go-to's for child safe window coverings that look and function great in just about every space.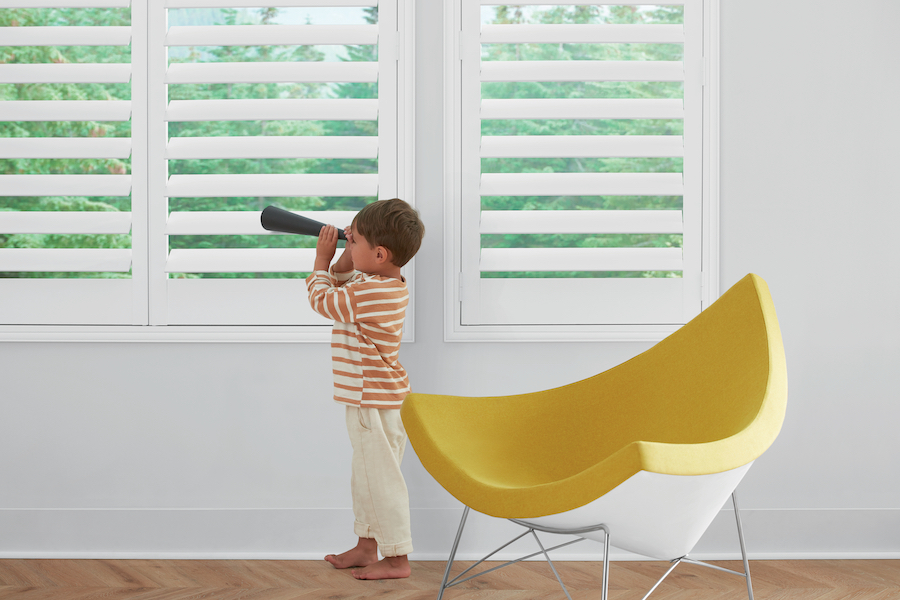 Say Hello to Convenience
Motorization is a huge way that parents like to simplify and streamline things around their homes. And did you know that even your shades can now be controlled with a simple voice command to your smart home device, a tap of a button on your smartphone, and even set to the best schedule that works for you? PowerView® is the technology that makes all of this, and more, possible!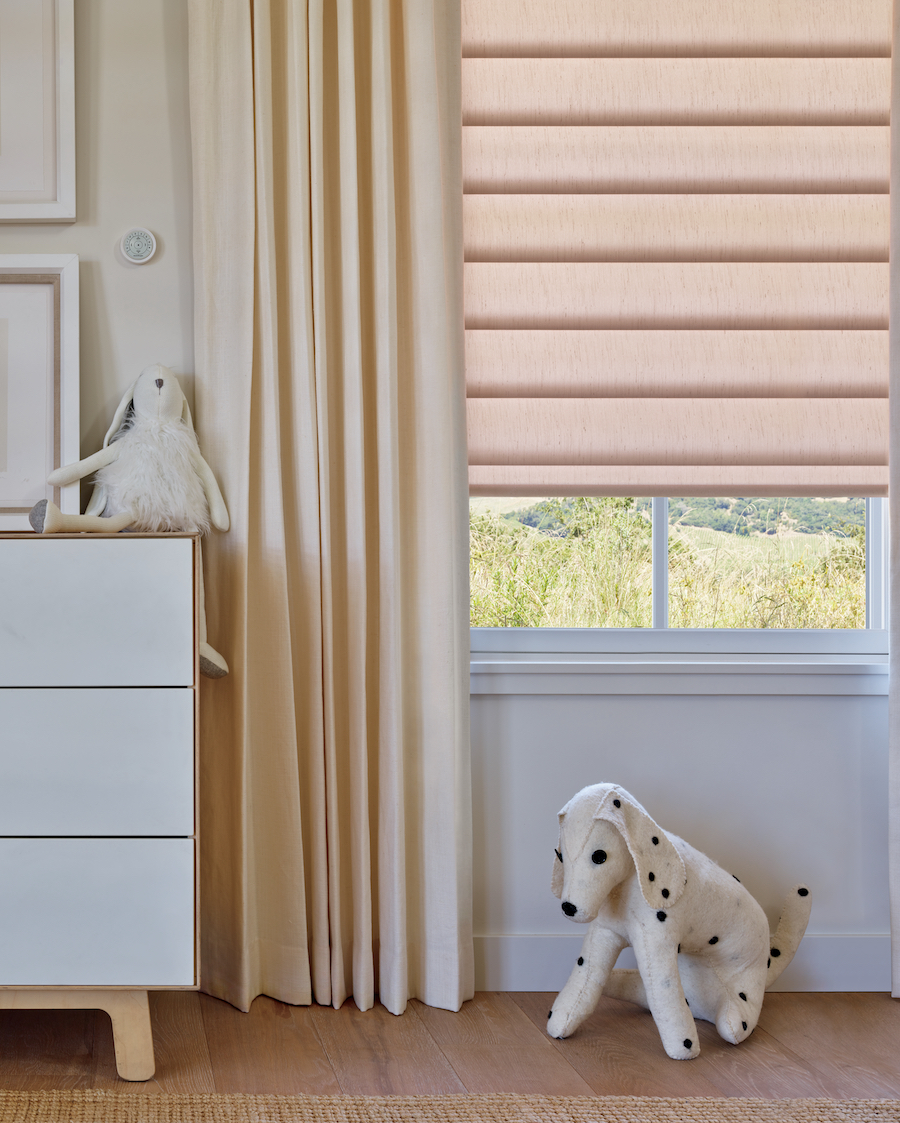 Another option when it comes to child safety is LiteRise. This is an operating system for cordless shades that you simply push up or pull down in order to adjust. They will automatically stay in whichever position you put them in.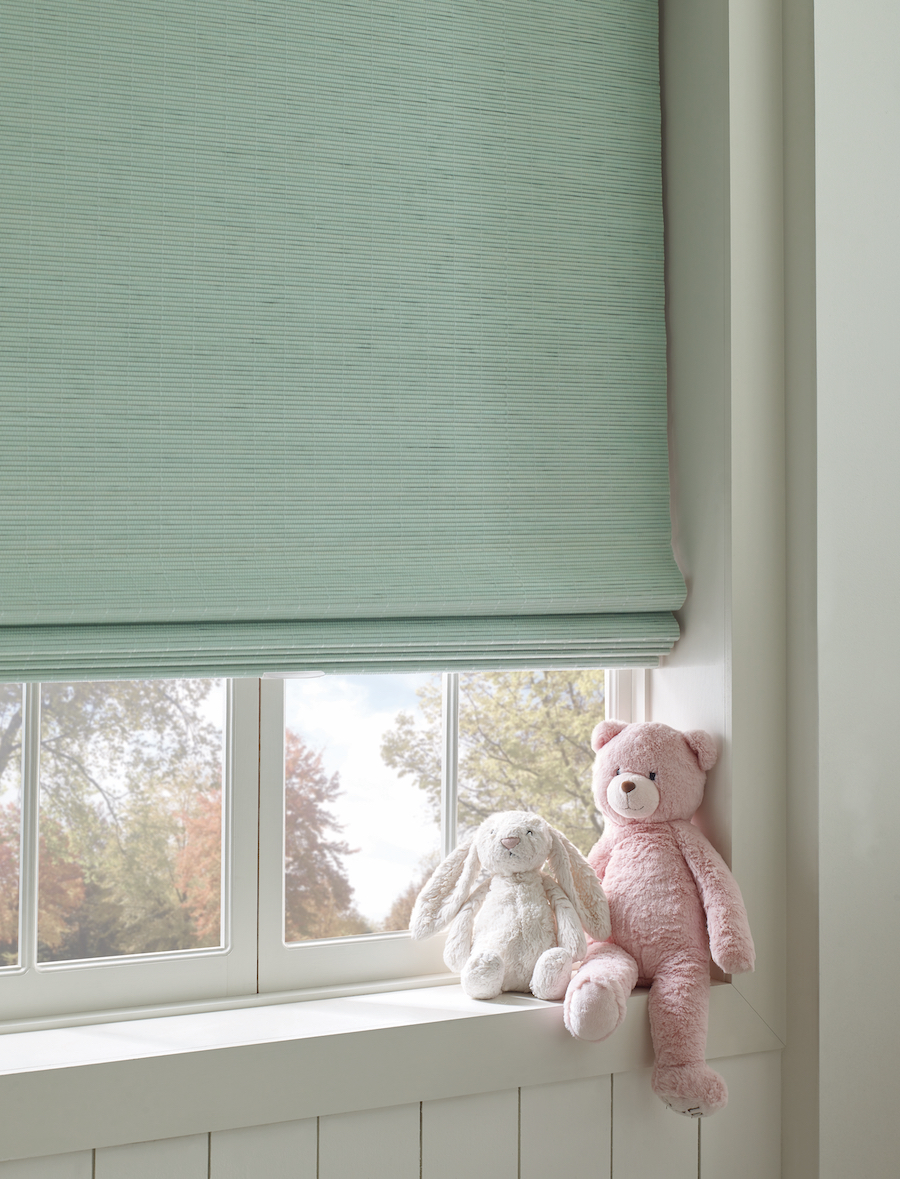 A Wand in Place of a Cord? Tell Me More!
We also offer a system that features a wand in place of a cord. SoftTouch includes a wand for motorization of the shade that is only attached by a magnet. That means, if a child pulls too hard on it, it will disconnect! So you can say "goodbye" to worry and "hello" to convenience! This wand is easy to use which makes it that much better. It's as easy as lightly tugging to lower the shade down and pushing up on it to raise the shade.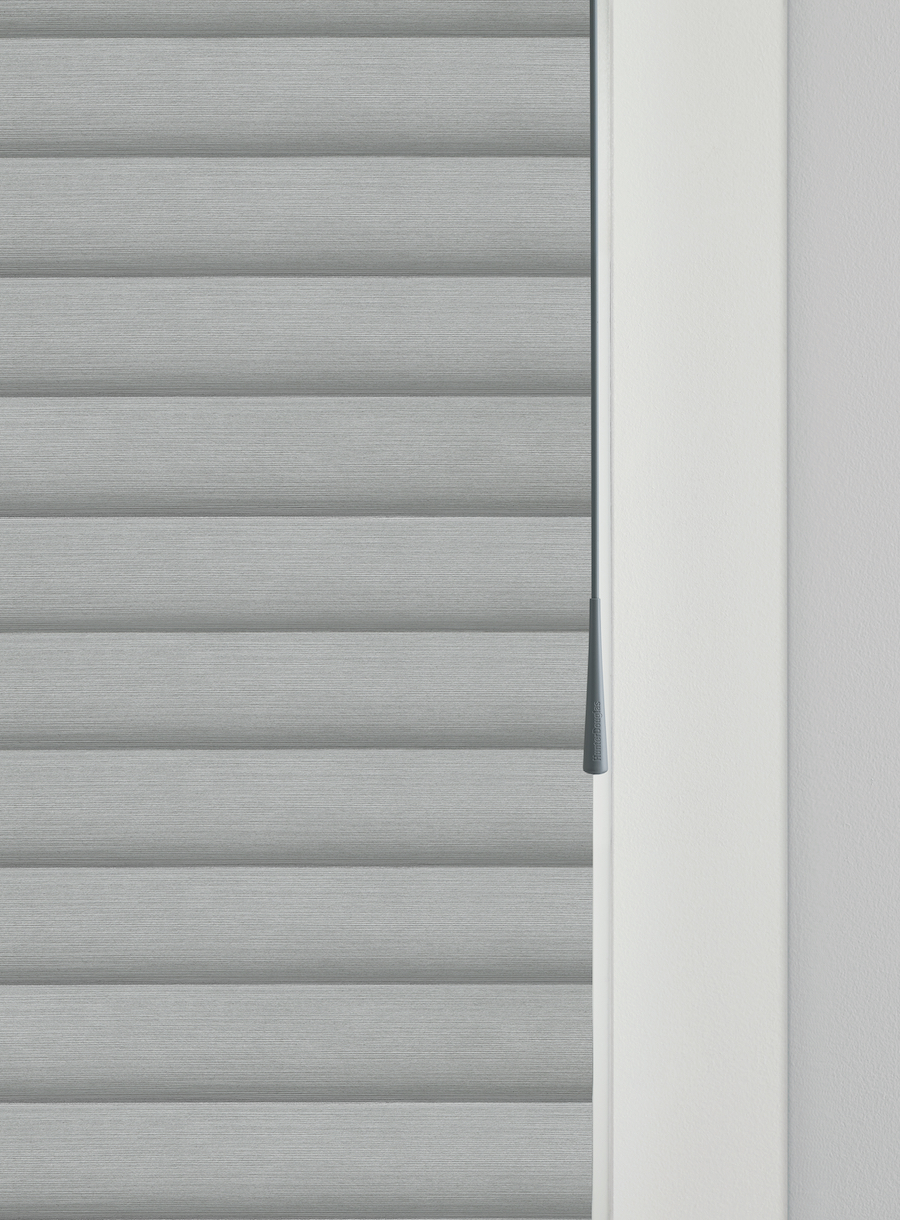 Not Quite Ready to Ditch the Cord? That's Okay, Too!
There are some spaces that people prefer having corded shades. After all, that's what most people are used to! We now offer two innovations to make corded blinds safe for your kids. The first option being a continuous cord loop. This means the cord is fastened directly to the window frame leaving no slack for dangling cords.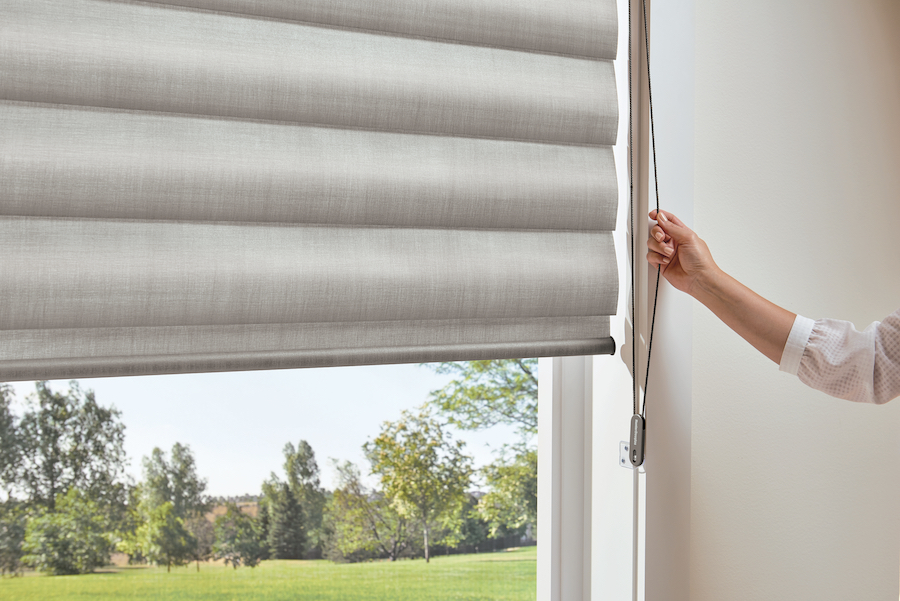 UltraGlide is the second corded option we want to introduce you to. This is a retractable cord which means as soon as you're done adjusting your shades, the cord will return to a shorter length out of reach of all little hands!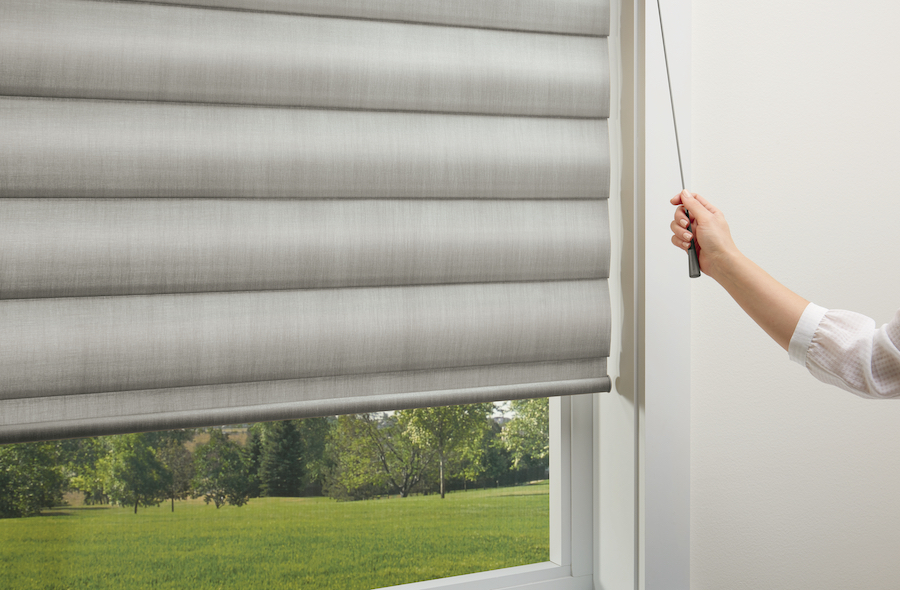 We're Here to Help You with How to Childproof
We know that window treatments are just one part of childproofing a home, but we want to help take that off your plate to make things easier on you! Whether you're learning how to childproof, or looking for other window solutions like privacy or energy efficiency, our team is here to help. Contact us today for your FREE design consultation.