There are always new trends when it comes to interior design. A new one is taking over, and you may be seeing a lot of it! This trend is layered fabrics. Layered fabrics are popular, and there's a good reason for it. They offer a stylish and functional solution when it comes to controlling a room's light, privacy and temperature. Not only do layered fabrics allow for the combination of different materials and patterns, but they offer versatility. This means that you have endless possibilities in creating a look in your home that matches your personality and reflects your style. 
See more inspiration in Custom Window Treatments.
Soft Color Palette
If you are typically drawn to softer colors, a neutral palette for your layered fabrics is ideal. Colors like gray, cream, taupe and white create a calming atmosphere in the room.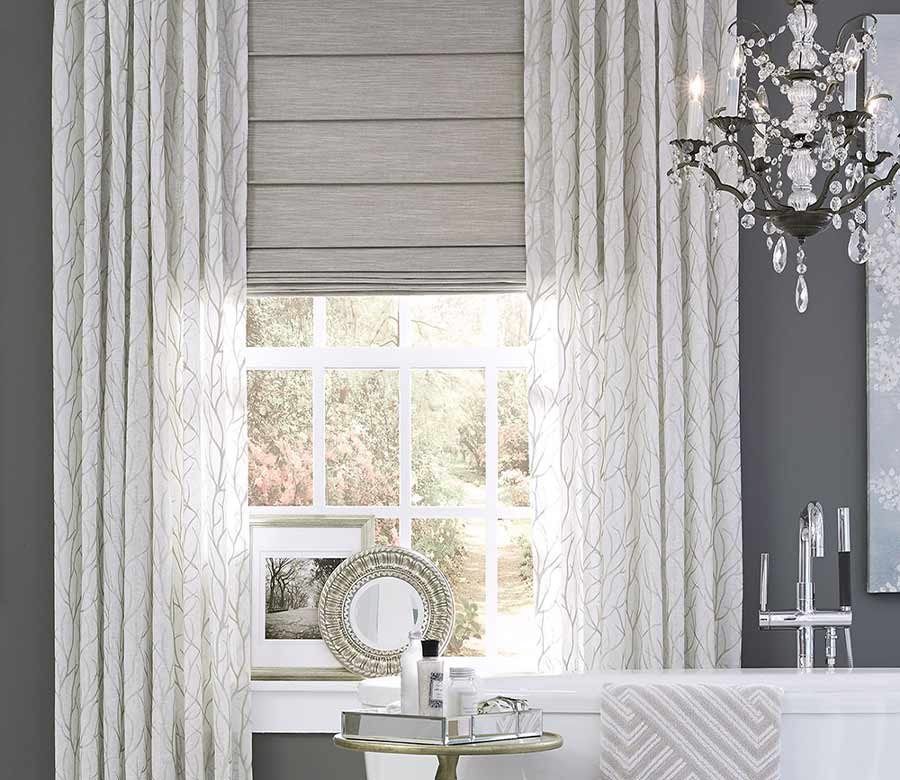 Take this living room for instance. The soft draperies add a dramatic touch to the space, create the illusion of a taller room, and are practical because they can reduce light while adding privacy. By pairing these draperies with roman shades, you are setting yourself up for perfect window coverings that offer functionality and are aesthetically pleasing in your space!
Bold Color Palette 
If you wish to make a statement in your home, a bolder color palette may be just the ticket. Colors like bold reds, rich greens and dark grays will be perfect. There is one key to remember when it comes to adding a bold color palette to your space. You need to acknowledge when enough is enough.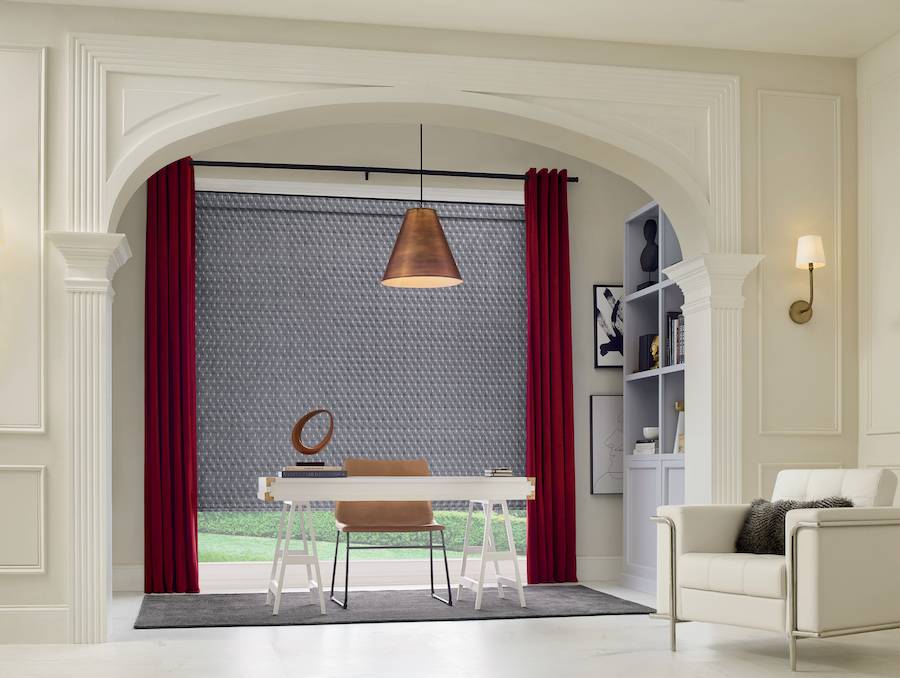 Add balance by having neutral walls and furniture and incorporating light fixtures. From there, you can mix and match styles and patterns that reflect your style and your personality. 
Where Style Meets Function
So far, we have covered different styles of layered fabrics. Now, we will dig into how they add functionality to a space. When selecting layered fabrics, start with finding a great base shade. Roman shades are an excellent option. They easily control light and privacy, are energy efficient and are easy to operate. What else could you want?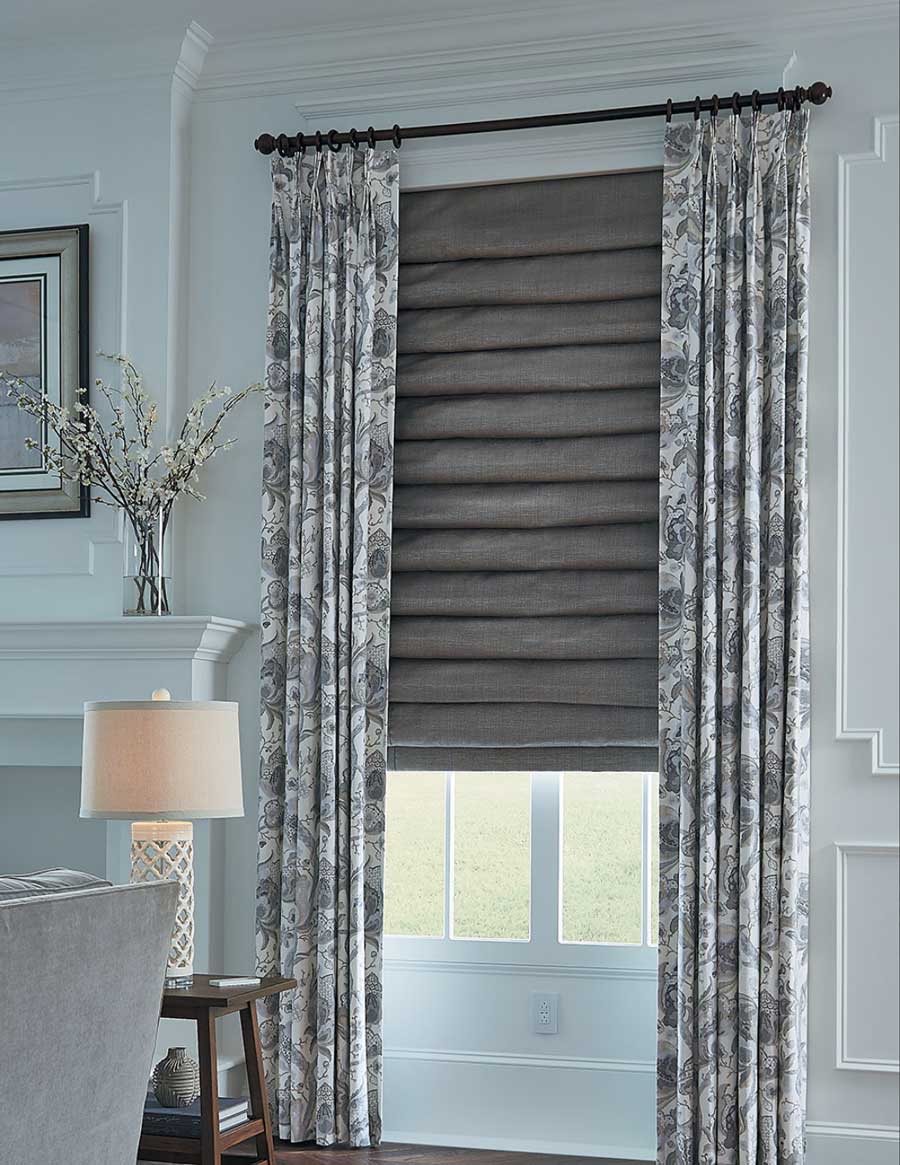 Once you have selected your base shade, you can move on to the draperies that will accompany it. This living room highlights layered fabrics that are a part of the soft neutral palette but have maximum functionality with the roman shades they selected as the base shade. 
Ready to Incorporate Layered Fabrics? 
Have you decided to add layered fabrics to your home? At Austin Window Fashions, we are ready to help you elevate your space. Contact our team today to schedule a FREE in-home or virtual consultation. Our expert designers are eager to assist you in choosing fabrics that will showcase your personality and design style.