Glass Door Window Treatments: Style + Function
March 8, 2019 | Austin Window Fashions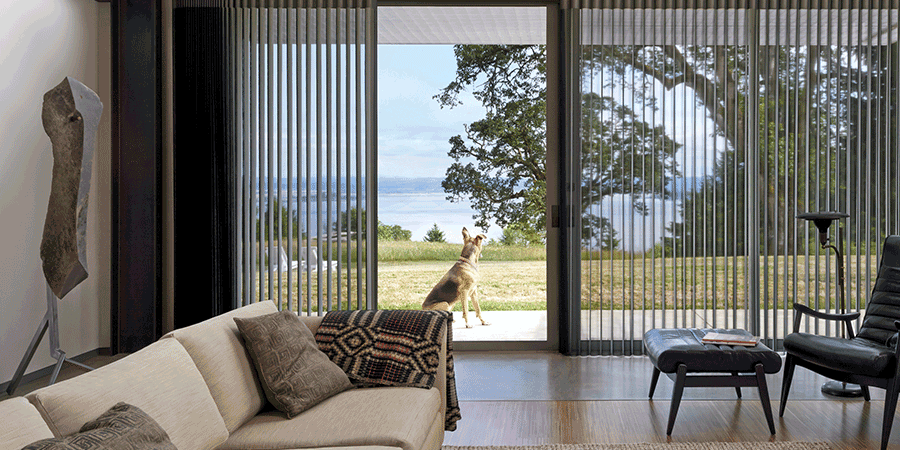 With the arrival of spring and Daylight Savings Time, sunshine is going to increasingly impact our homes and lives. As the amount, intensity, and length of sunlight grows, so too do our frustrations. Winter dinners meant watching the last glows of sun before it sank below the horizon for the night. Dinnertime in the spring, now that's a different story…one that usually involves glare and direct rays blinding you at the table. Glass door window treatments can make all the difference for your home and your sanity. Let's find the right ones for you..
French Door Coverings
French doors are gorgeous. Many people hesitate to get the solutions they need because they're worried about covering up the beauty of their doors. The key is to choose glass door window treatments that enhance that beauty. One of our favorite products for french doors is plantation shutters. They provide light- and privacy control with exquisite style. Plus, you can't beat their custom cutouts for proper door handle rotation.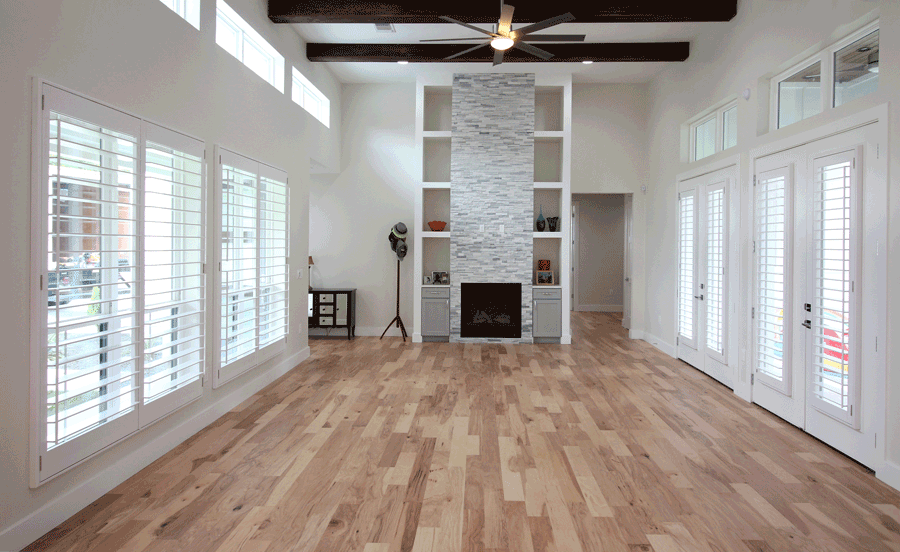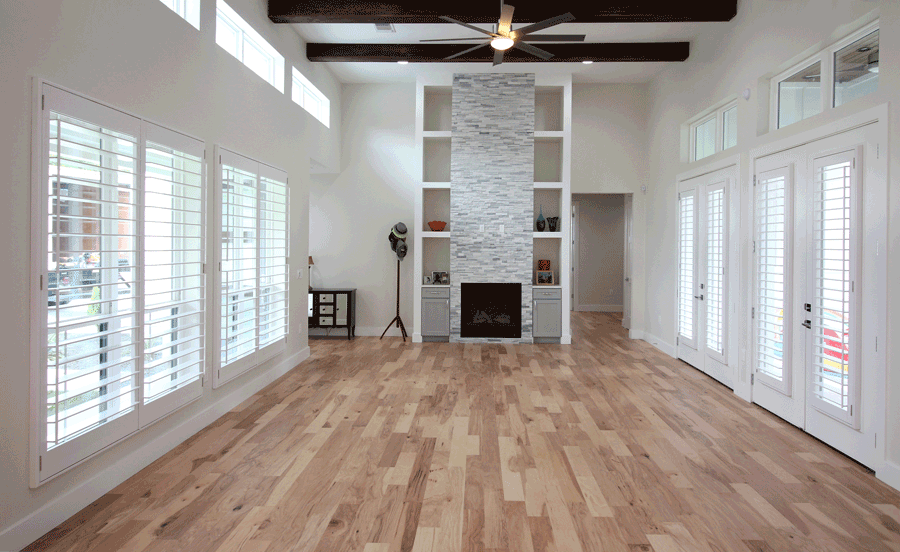 For blinds and shades to work on french doors, you have to ensure the right fit. Our experts love to take measurements and guide clients toward stylish, low-profile options that add beauty and function while delivering the solutions you deserve.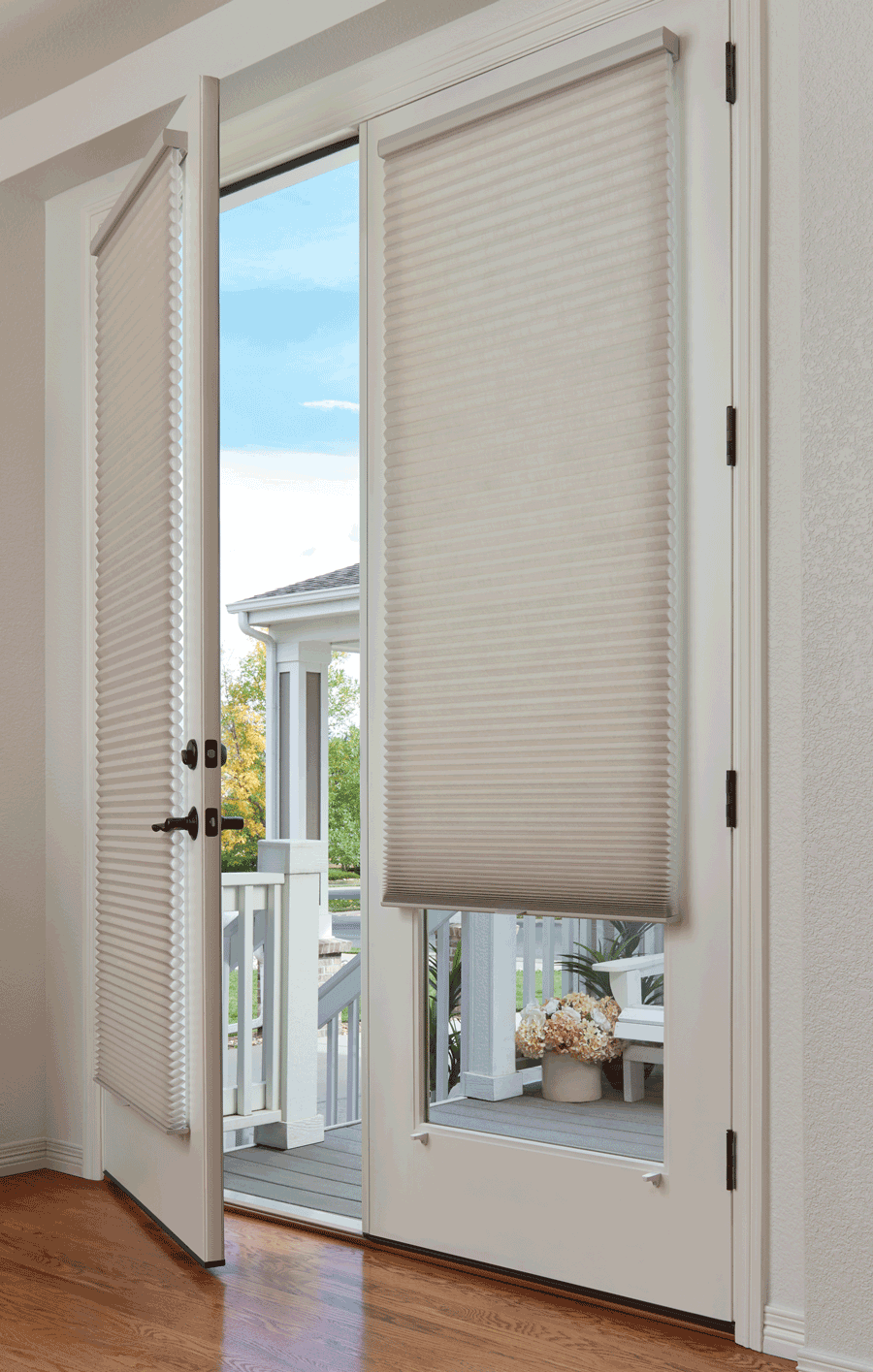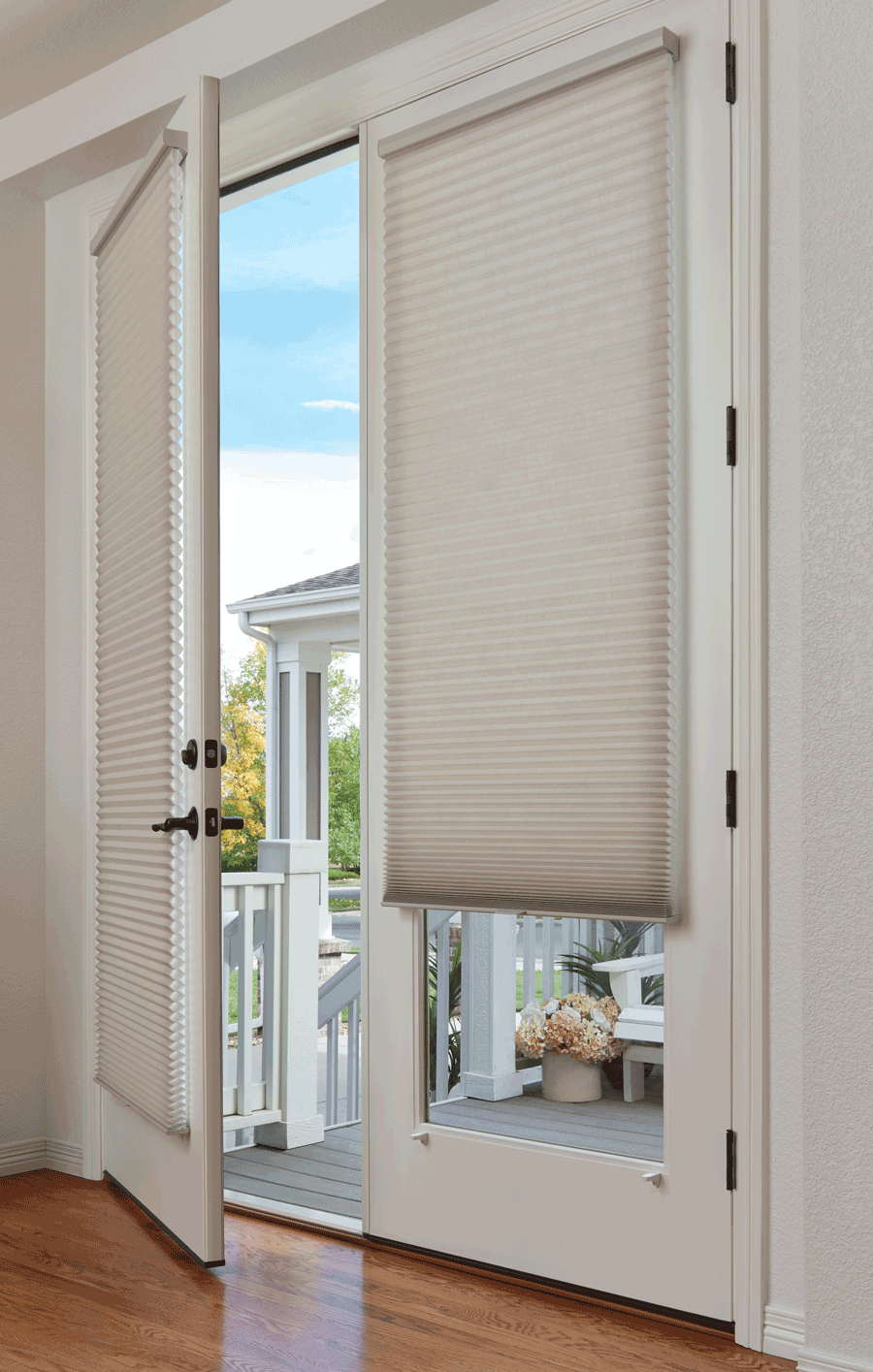 Sliding Glass Door Window Treatments
Sliding glass doors are basically giant windows that are constantly opened and closed. They need large window solutions that can handle the high volume of in-and-out traffic. What do we recommend? PowerView motorized blinds and shades. These glass door window treatments give you instant access to adjustments with a single tap on your remote or phone. Doesn't get much easier than that!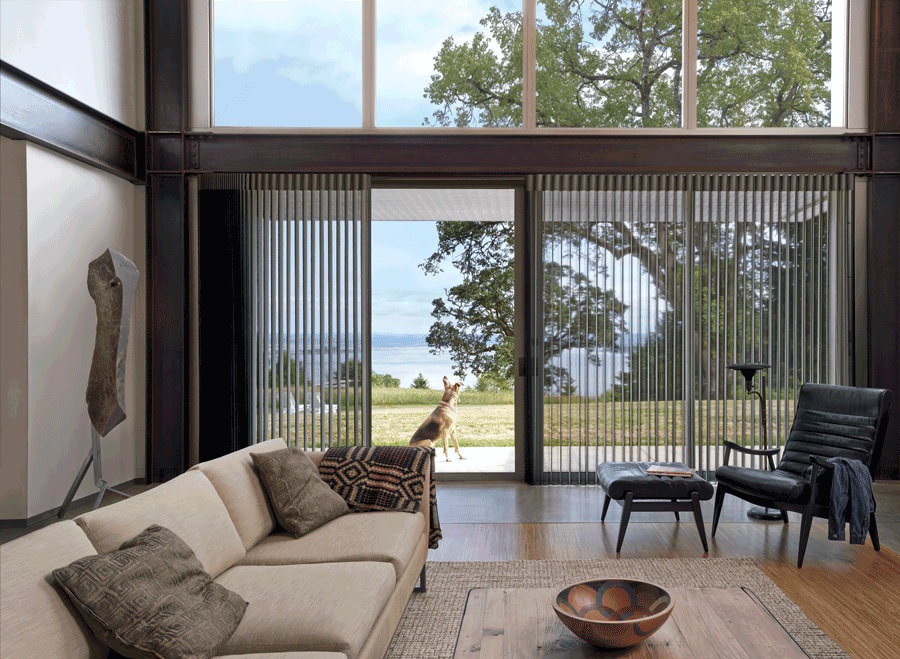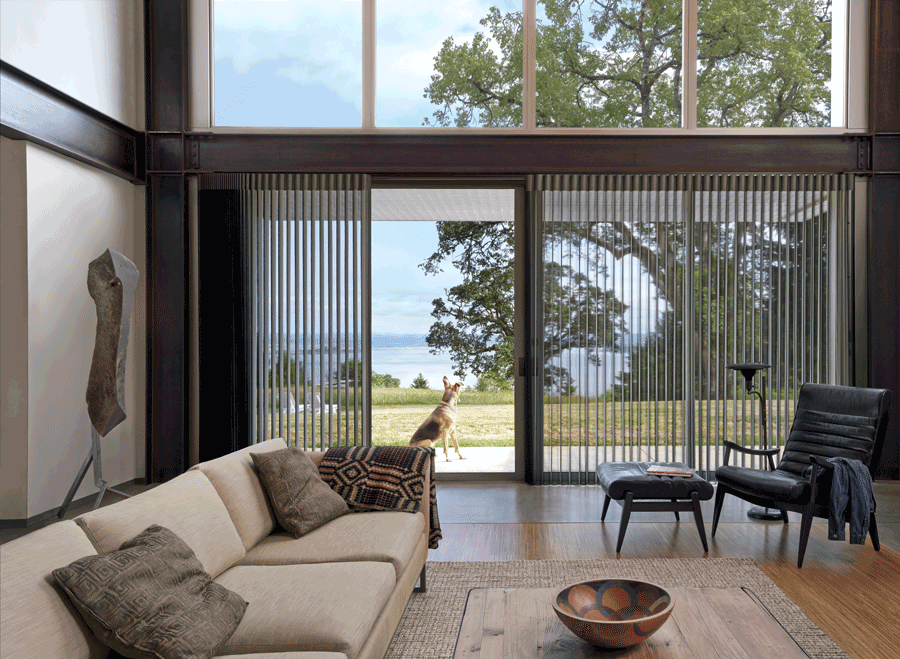 Now let's talk coordination. Many people wonder how their glass door window treatments will look since there are often other windows nearby. Our Whole House Solution makes achieving a consistent look simple. With fabrics for vertical shades available in many of our other collections, you can coordinate your window and door coverings with ease!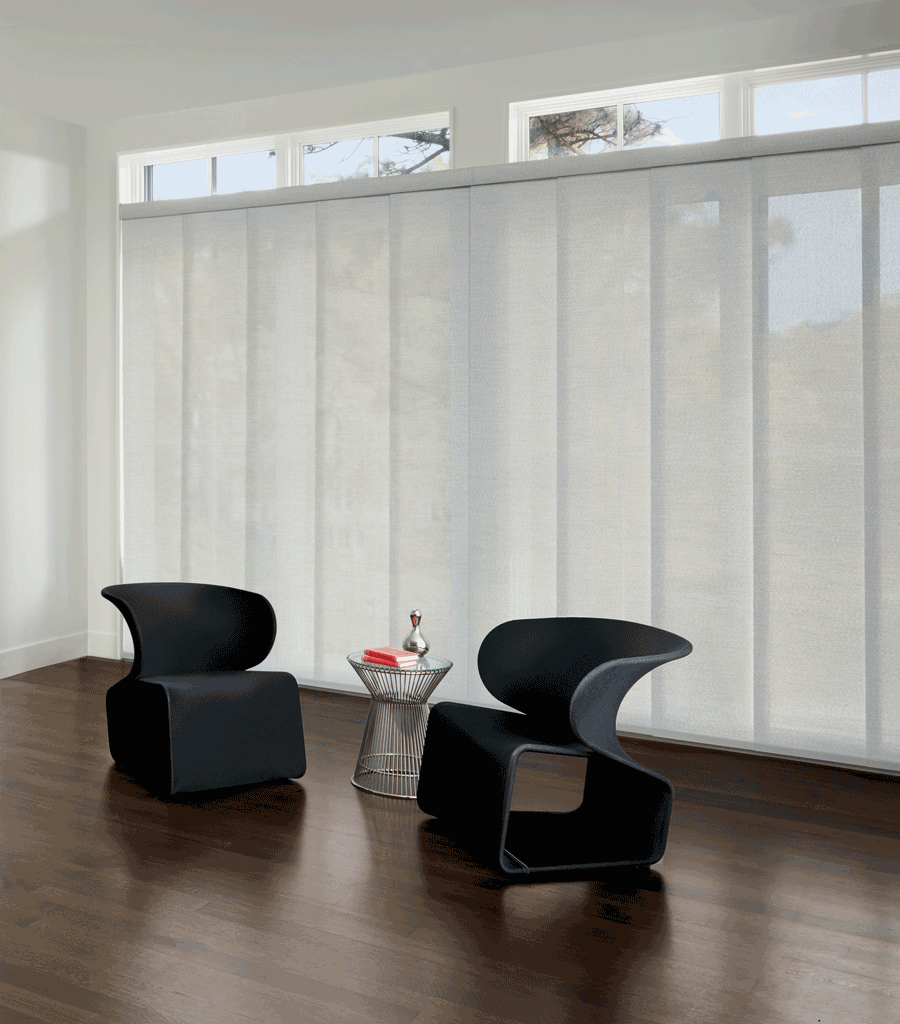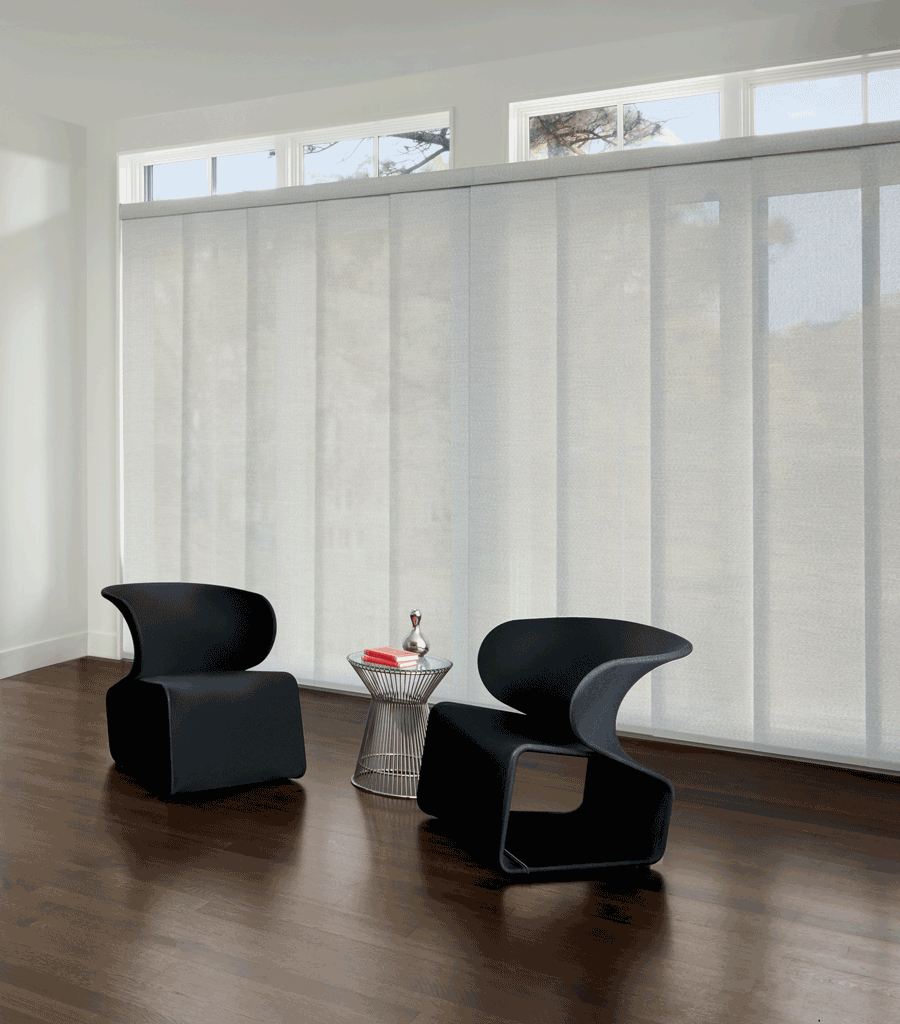 Style & Function for Your Doors: Let Us Help!
It's time to change your clocks, welcome spring, and get the glass door window treatments you need. Irritating glare, harsh direct rays, and lack of privacy don't have to be part of springtime for you this year–or ever again! Here at Austin Window Fashions, we love to show you what's possible for your home and your lifestyle with the right window and door coverings. Contact our team to get started today!