Minimalism: Joy Flourishes in Intentional Spaces
February 21, 2019 | Austin Window Fashions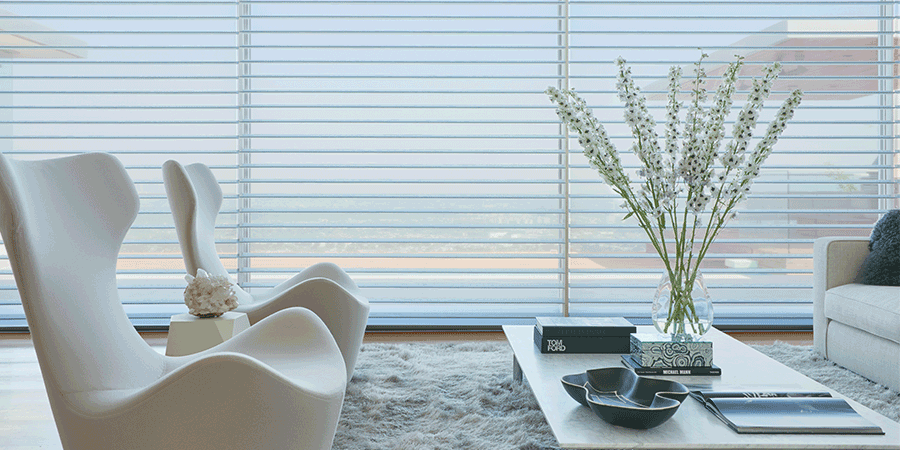 Are you drawn to minimalism? In our material-obsessed, fast-paced society, it's easy to have more than we need and to let clutter build up. But all that stuff can get in the way of experiencing true joy. And that's why our culture is in love with Marie Kondo. She's transforming homes and lives through both her book and hit Netflix show. Want to know more? Read on…
Minimalism: What Is It?
Let's start with the basics. Minimalism, per Merriam Webster, is "a style or technique that is characterized by extreme spareness and simplicity." But it's not about getting rid of everything you own. At its core, minimalism is about intentionality. It's intentionally choosing the things that take up your time and space.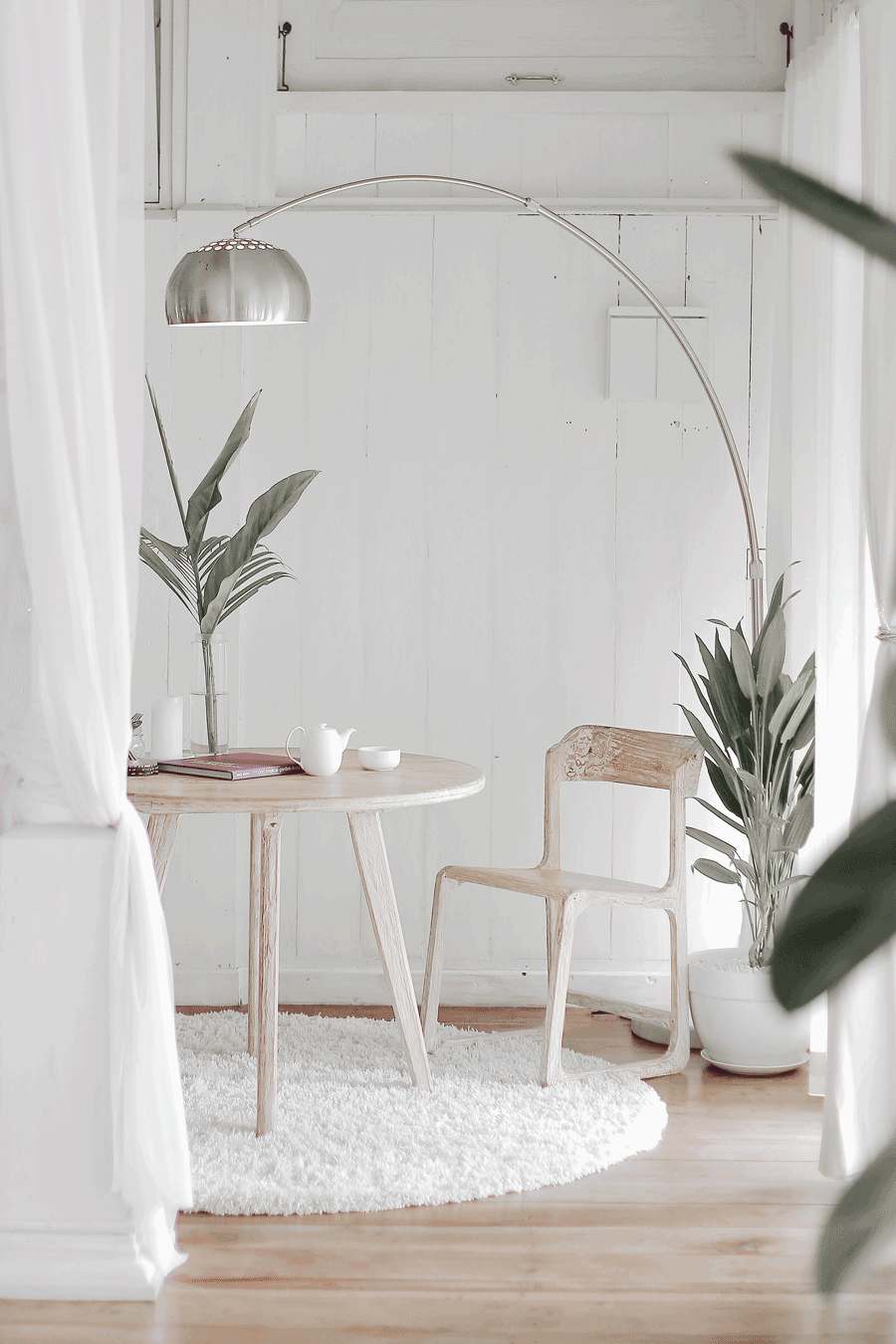 All Kinds of Clutter
Many studies have shown that clutter triggers anxiety. You simply cannot feel relaxed when there's too much physical stuff bogging down your spaces. Did you know that other elements of your atmosphere can clutter up your mood too? Take this space for example: The decor is gorgeous and pared down; it seems like minimalism heaven. Except…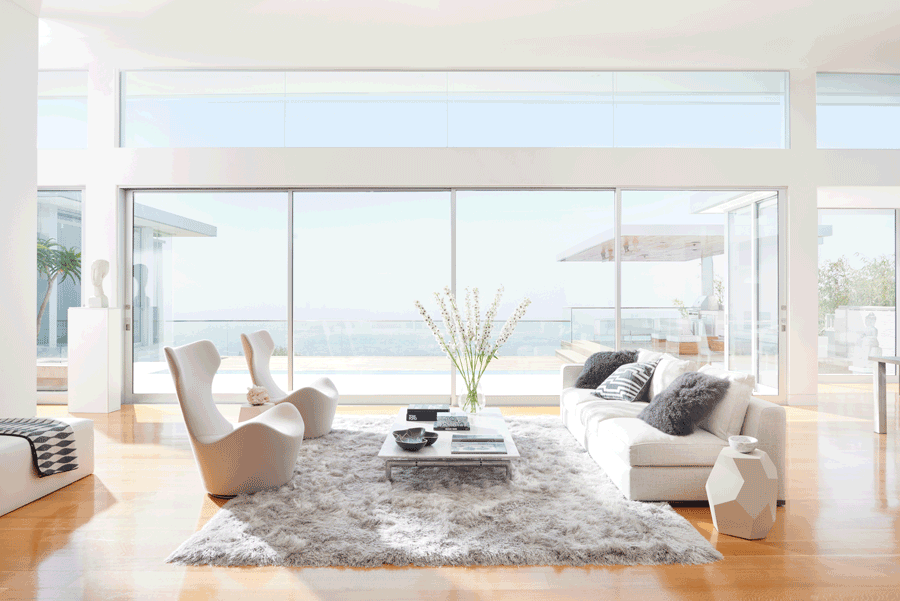 All the blinding sun. Actually being in this room would be absolutely miserable! You'd practically drown in the sea of sunlight–without any hope of escape. And at certain times during the day, direct sunlight would heat things up–making it unbearably hot. This space was probably designed to bring joy, but it only brings frustration.
Minimalism with Window Treatments
In order to create an environment where happiness can thrive, you need window treatments. While many people think bare windows are minimalist, the truth is exactly the opposite. Intentionally choosing your window coverings enhances your decor, clears up mood clutter, and allows pure joy to flourish. Just look: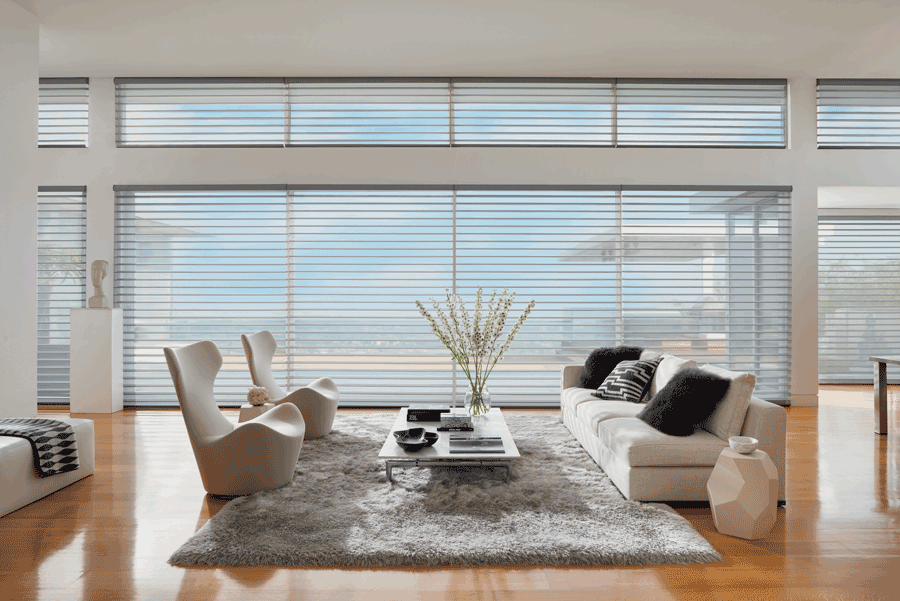 Gorgeous, isn't it?! You can practically feel the difference that the right window treatments make in this space. The lighting is soft, the temperature is comfortable, and the view is breathtaking. Now it's an inviting place where you can truly relax and find peace.
Ready to Find Your Happy Place?
Light control is essential for creating a minimalist atmosphere. And modern window treatments fit right in with the neat and clean look. No more tangles of cords, complicated operation, or unsightly materials. Today's blinds, shutters, and shades are safe, easy-to-use, low-profile, and beyond beautiful!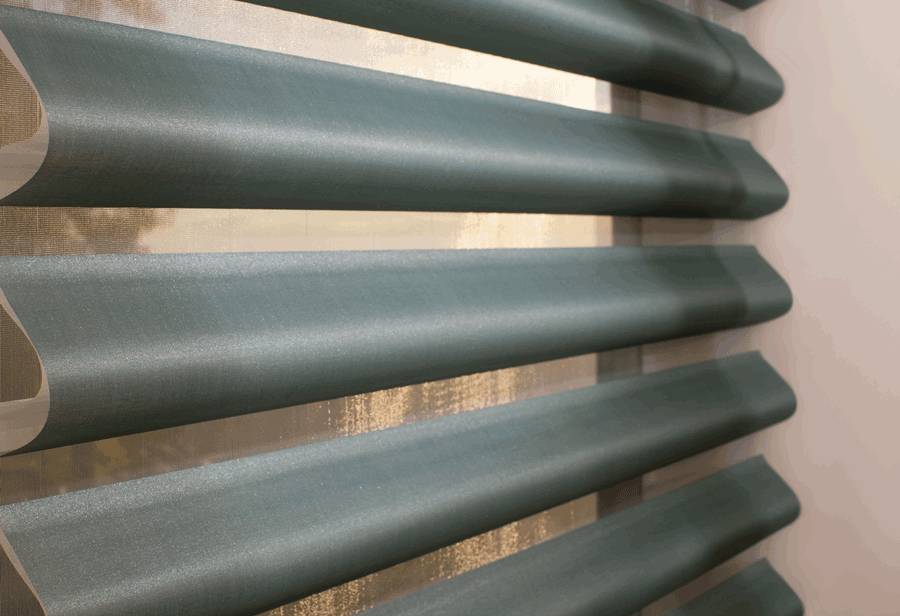 Our team at Austin Window Fashions would love to visit your Austin-area home to help you find the best window treatments. Whether you're diving into minimalism, starting a new home decorating project, or ready for the solutions you deserve, we're here for you. Contact us today!