Your home is your own personal sanctuary. Do you need privacy? While the answer will undoubtedly be, "Yes," the levels of privacy might change depending upon which rooms you're talking about. Let's explore the areas in your home to see which window coverings will be best based on function.
You Need Privacy
There are spaces in your home where privacy is non-negotiable. Bedrooms and bathrooms are both high priority rooms. These rooms need privacy, but you also have to consider how you use the spaces in your family. We have various features that can provide privacy, while also adding a range of lighting and control.
The Bathrooms
There are two basic ways of describing how window coverings lead to privacy. One is the "on/off" operation. The window blinds are open–there is light and a view in/out. The window blinds close, the light is blocked out, and the room has complete privacy.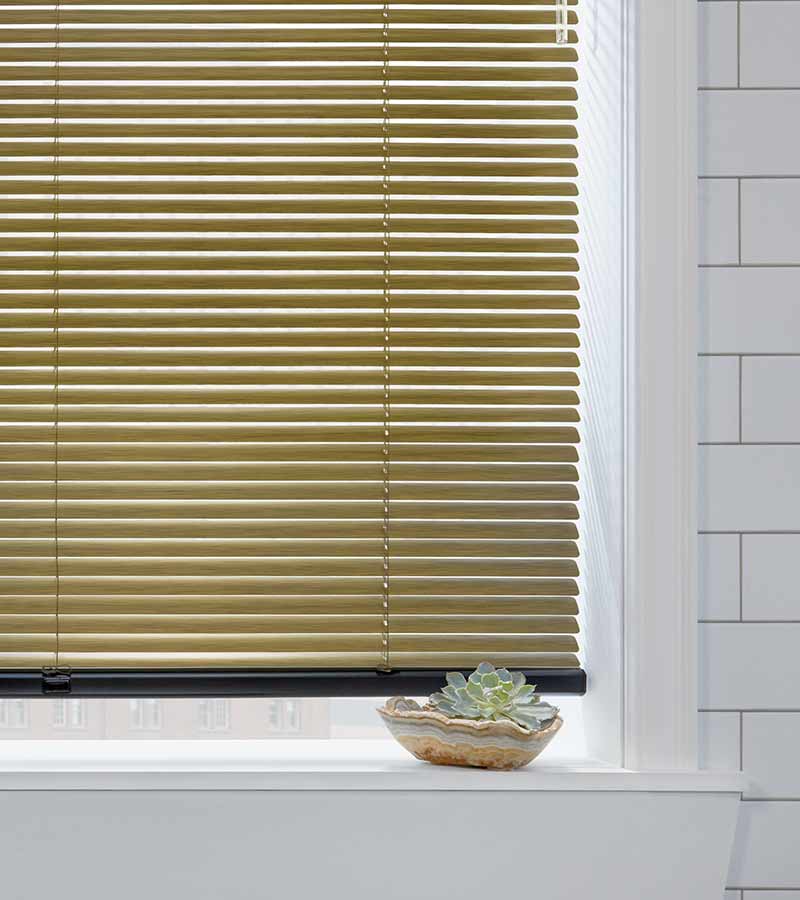 The other option is to add features so you can achieve a balance of light + privacy. Many homeowners love the idea of "top down" shades, especially for the primary bathroom and full bathrooms, where family members might need natural light as they get ready in the morning.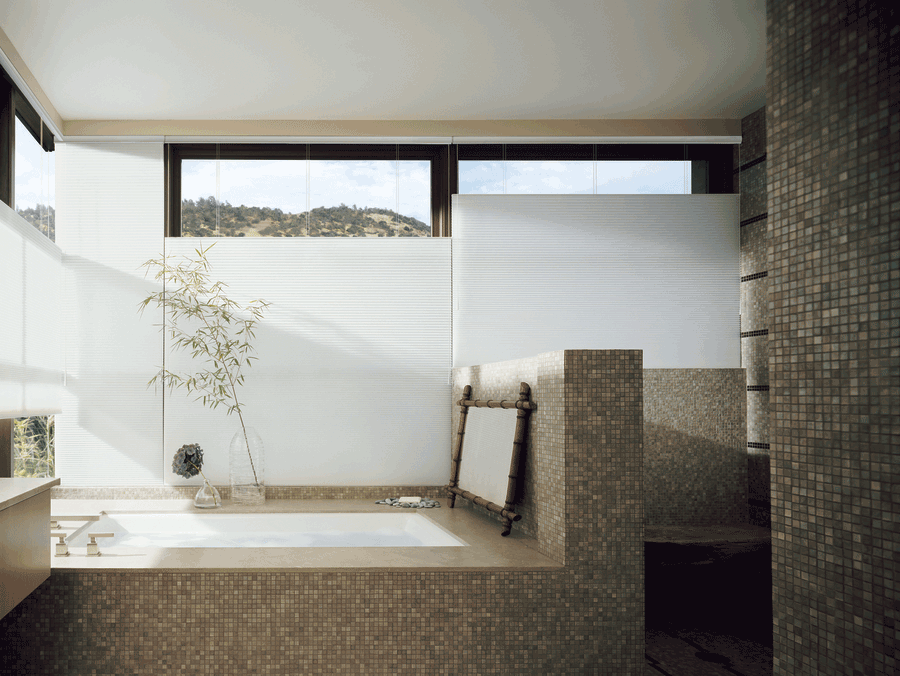 The Bedrooms
The same operating features can apply to the bedrooms of your home. Do you want the "on/off" approach to privacy and lighting? Or do you want to adjust the levels of lighting and privacy to meet your needs?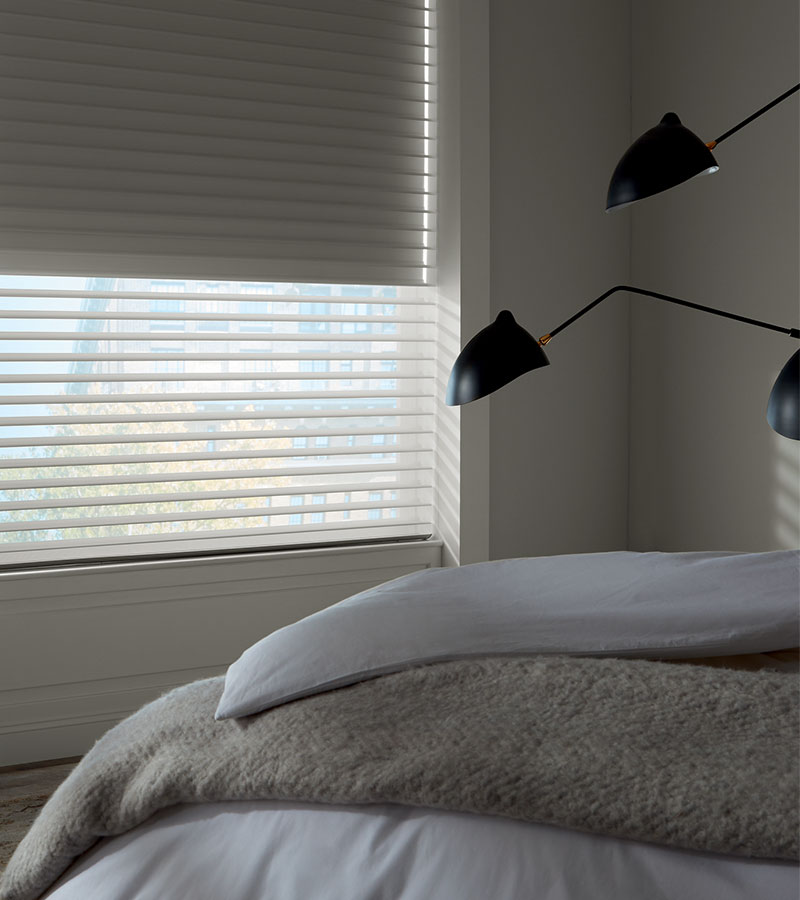 One feature that is rising in popularity for bedrooms is dual shades. You can enjoy natural light + levels of privacy during the day, but at night, you get the ultimate room darkening as a secondary blackout roller shade drops into place behind the front shade.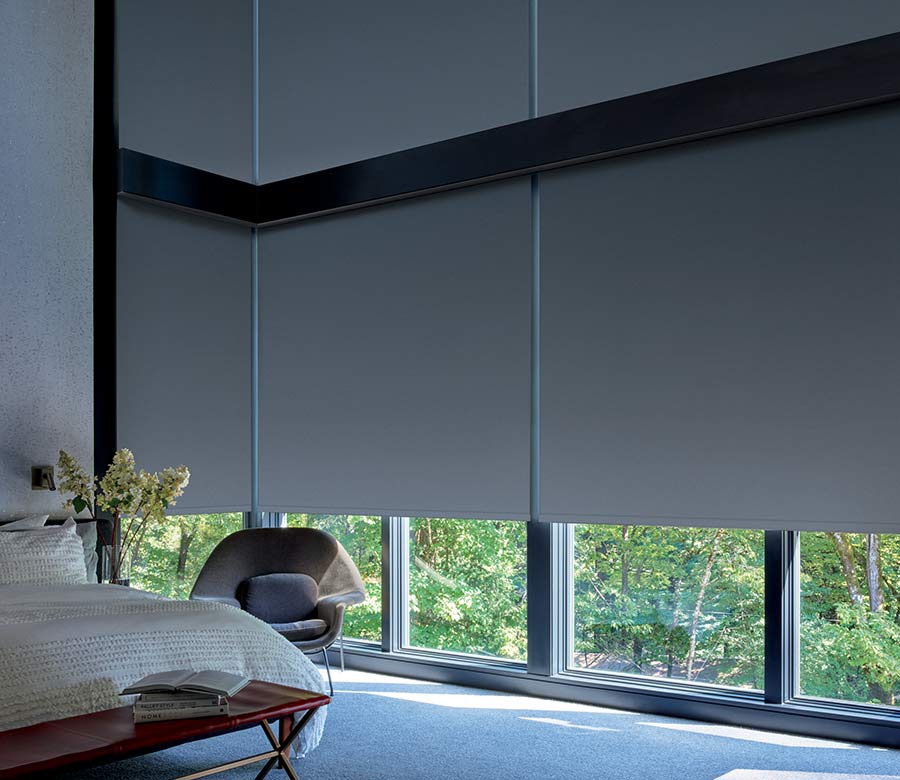 Another option? Automation. With remote control shades, you can have natural light and landscape views all day. When you need more control, a simple tap on a remote–or your phone–puts everything in place. You can also enhance your bedroom with shades that adjust on a schedule or with a voice command.
What About the Entryway?
Another area of the home where privacy is necessary is the entry–or even street-level windows. These areas of your home offer an easy view in from the outside. It's always a good idea to add levels of security to your home's front, lower windows. Many homeowners love custom shutters for these spaces. Adjust the louvers to direct light up into your home, while the view in is blocked.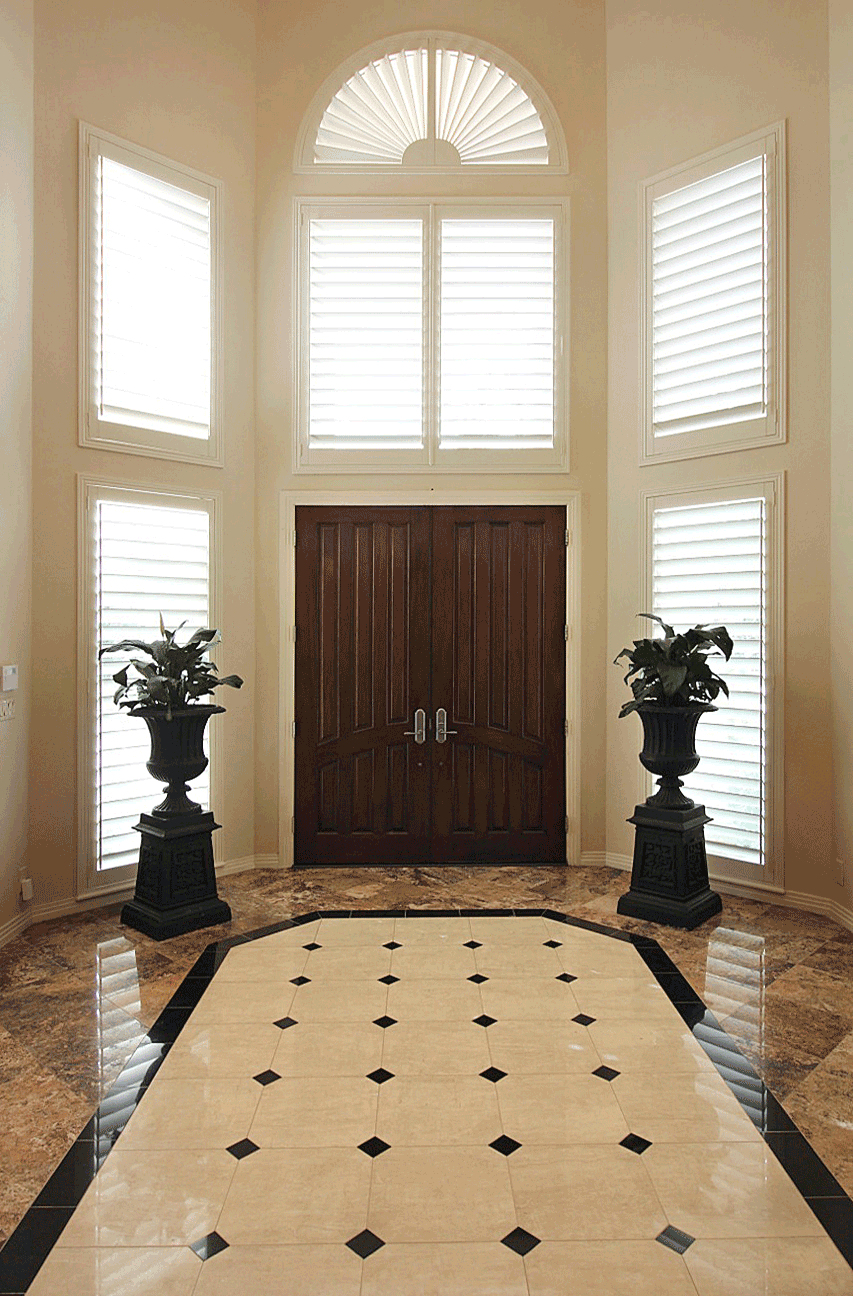 Plantation shutters are also a favorite because of how beautiful and uniform they look from the exterior.
The Common Areas…When Darkness Falls
The family room, the dining room, the living room…all of these spaces are not usually high on the list of spaces that are considered "private." This can also include windows that face the backyard. What about at night? When the sun goes down, the interior lights turn on. That's when neighboring homes can have a clear view into your home. And, while you might just be playing board games or having a dance party as a family, you certainly don't want neighbors to have front row seats. These windows are the perfect candidate for light filtering shades that can give you a level of privacy, offering comfort to you and your family.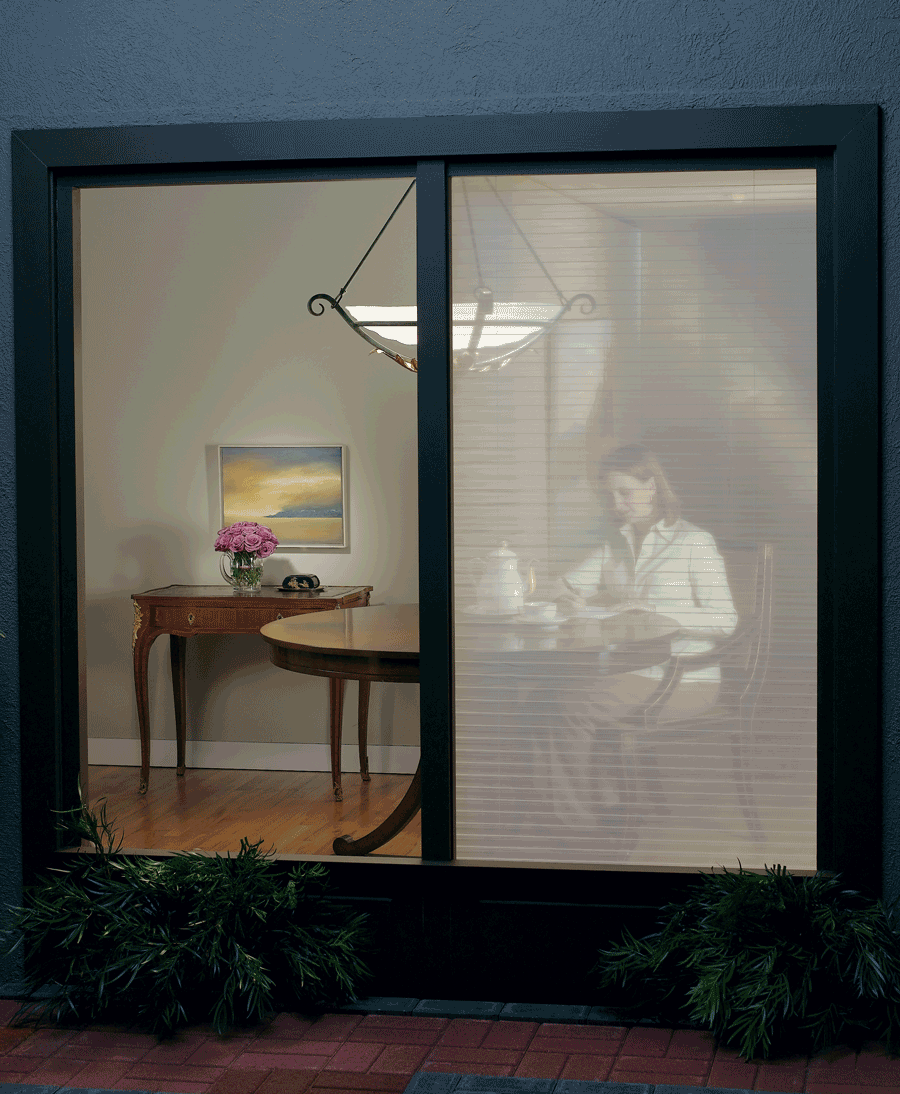 Fabrics can be customized. You choose the opacity that fits your comfort level.
Where Do You Need Privacy?
It's a lot to think about, but if you feel like you need more privacy in your home, we'd be happy to help! Whether it's one of the spaces where your private life is a priority, or another space where it just needs a little boost, we can guide you to the window coverings that will offer a great balance of light, control & style! Get in touch with our team at Austin Window Fashions today.