Before making a decision on which window treatment to choose for your interior windows, it's important to familiarize yourself with the nine types of window treatments available. Understanding the options available and how they can be tailored to best fit your home will enable you to make the best decision for you!
The nine types of window treatments can be categorized based on their purpose of enhancing privacy, controlling light, conserving energy, and adding stylistic elements. These categories include:
Roller Shades
Roman Shades
Draperies
Sheer Shades
Blinds
Vertical Window Coverings
Woven Shades
Plantation Shutters
Honeycomb Shades
Did you know that due to modern innovations, some of these categories can even be combined in one headrail to create dual function?
Roller Shades
Roller shades have been a popular choice for decades. This is because of their straightforward functionality. Homeowners love them for their versatility and ability to incorporate style elements and enhancements.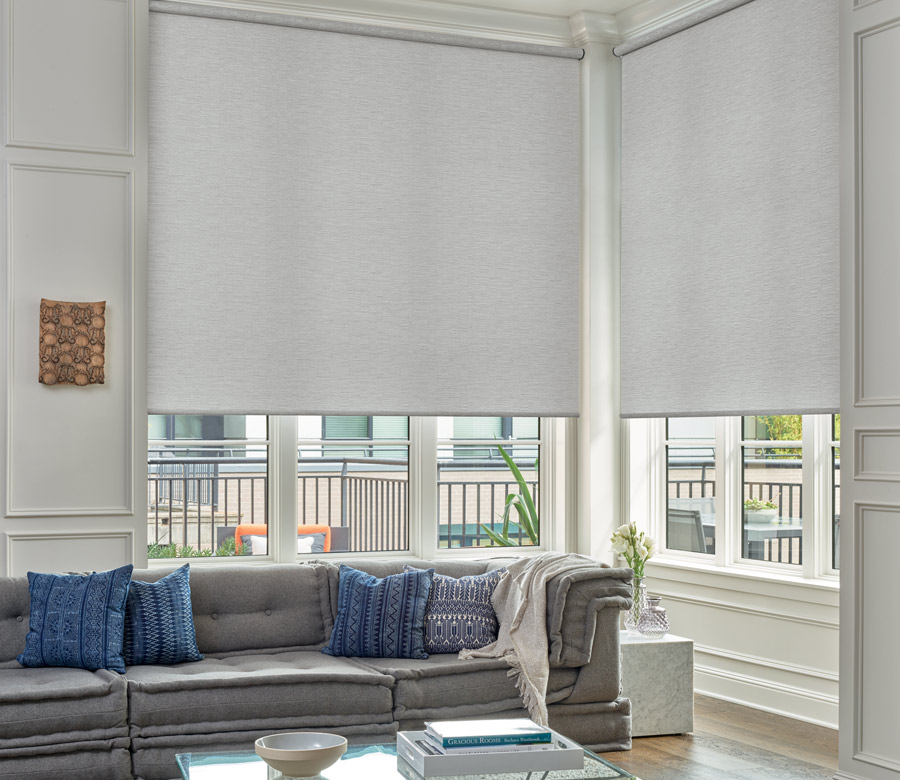 Roman Shades
Originating from ancient Rome, Roman shades feature cascading fabric that elegantly covers windows. They offer exceptional privacy, light control, and energy efficiency. Now, modern Roman shades have evolved into a design staple. They often showcase patterned fabrics and various folding styles. It also includes the option to flatten it against the window.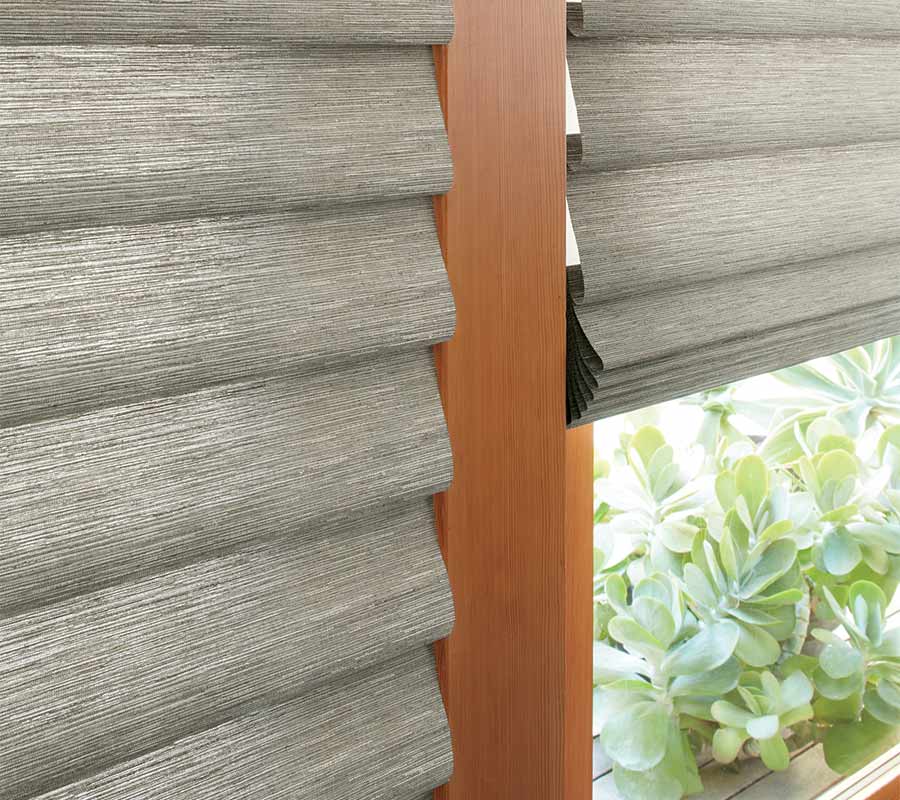 Draperies
Draperies have undergone a significant evolution and remain a top option for homeowners' windows. They provide flexibility in adjusting opacity, ranging from fully opaque for room darkening to sheer options that minimize harsh sunlight. Stationery draperies, consisting of simple side panels that frame the window without closing, add a fun touch of style and personality to your space.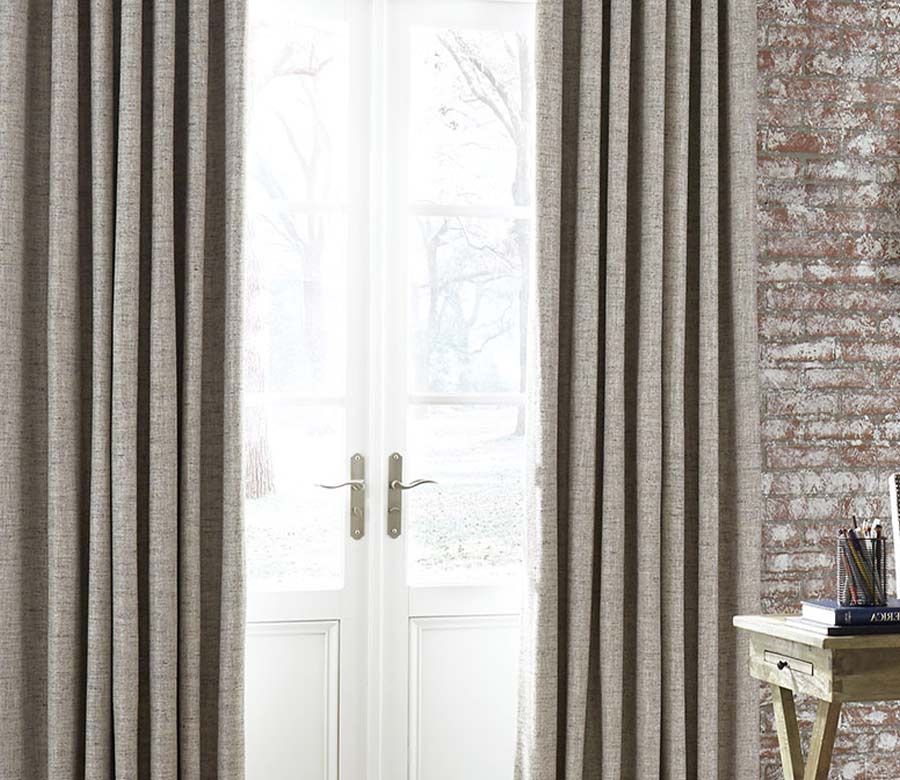 Sheer Shades
Sheer shades utilize translucent fabrics. This allows filtered light to enter the room while maintaining an outside view. They create a captivating and dreamy atmosphere. Who wouldn't want that? By incorporating solid vanes alongside sheer materials, you can choose to enjoy the scenic view or easily tilt the vanes closed to obstruct it entirely.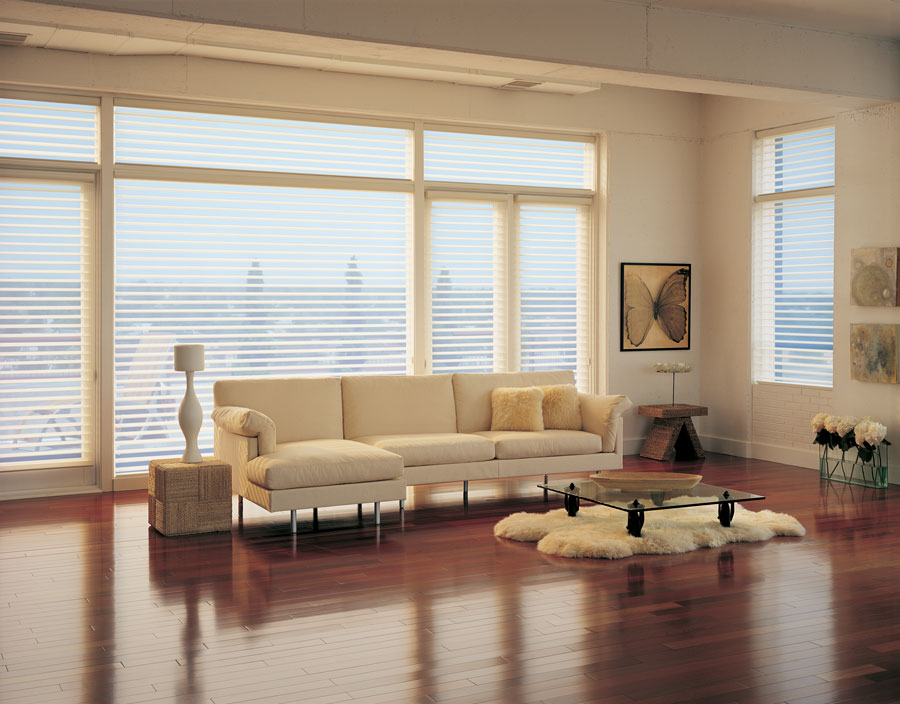 Blinds
Blinds are widely recognized as popular window treatments and are available in various materials, colors, and sizes. Whether you prefer wooden, aluminum, or composite blinds, each style provides both privacy and light control while effortlessly fitting into the look and feel of your home.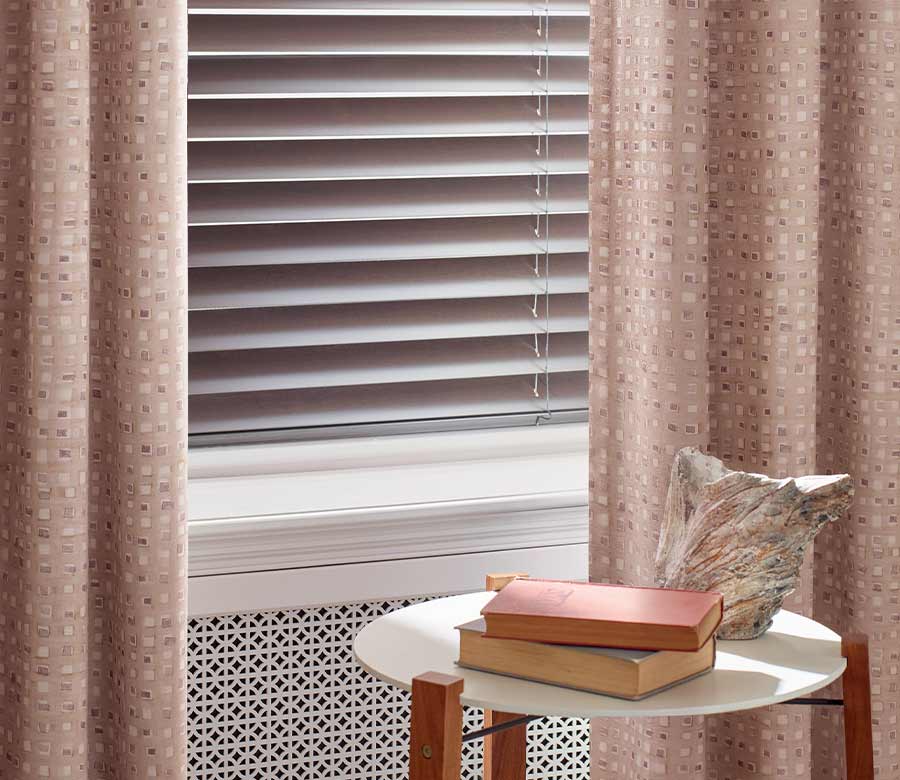 Vertical Window Coverings
Vertical blinds and shades are a popular choice for sliding doors and big windows in your home. They come in various materials such as wood, fabric, or vinyl. Each one features slats that adjust to effectively manage privacy and light levels. Vertical shades open by sliding sideways. This is similar to a sliding glass door. They offer a broader selection of materials, including woven fabrics, cellular shades, and patterned options. Choosing shades allows you to explore solutions such as room-darkening fabrics, energy-efficiency features, and motorization convenience.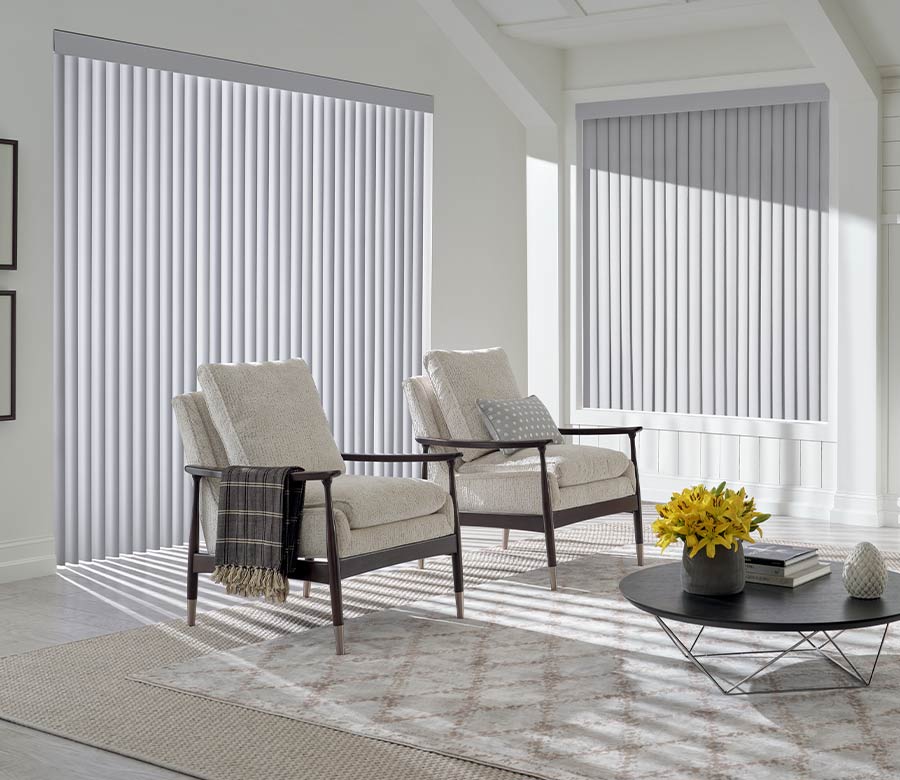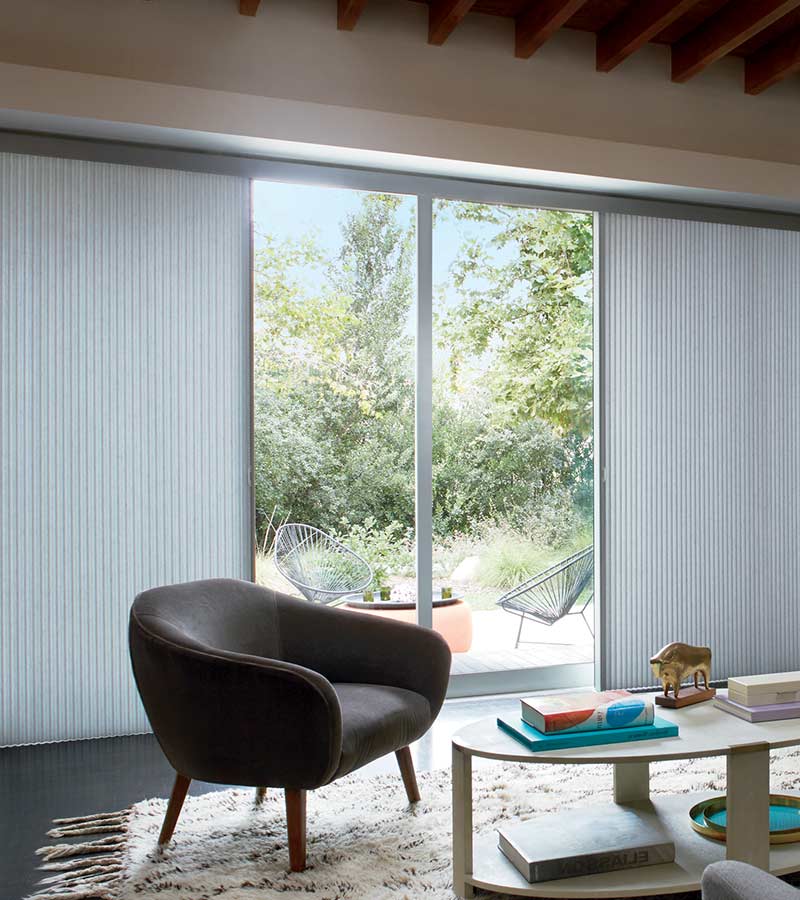 Woven Shades
Woven shades are skillfully crafted using natural elements like reeds, bamboo, wood, and grasses. They present a variety of captivating woven designs and colors. This makes woven shades an ideal option if you are wanting to add a stunning look to your windows!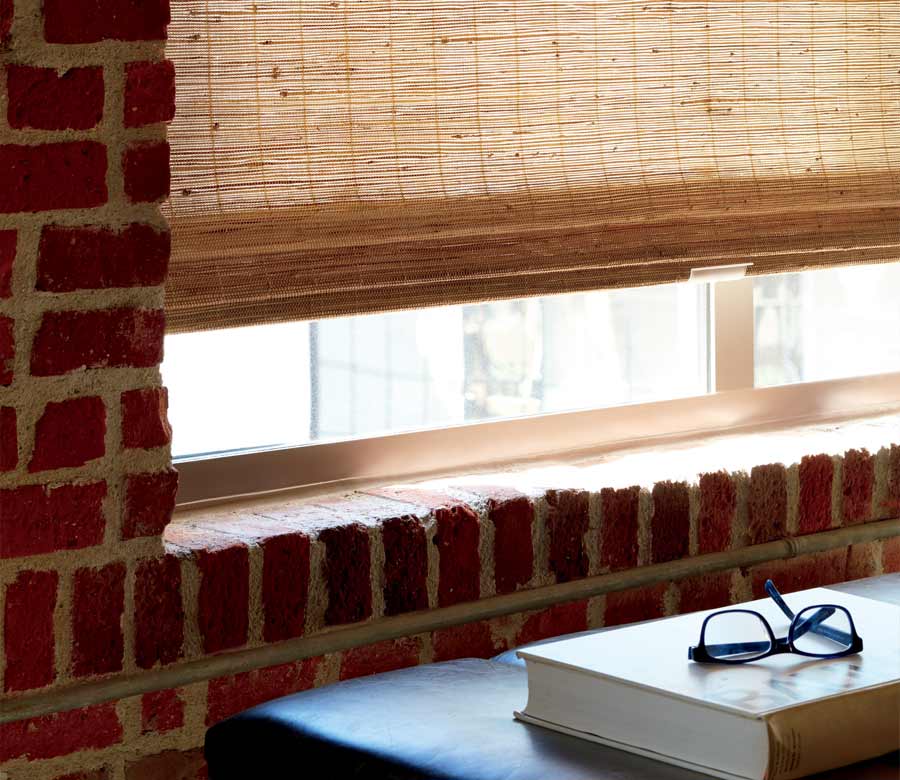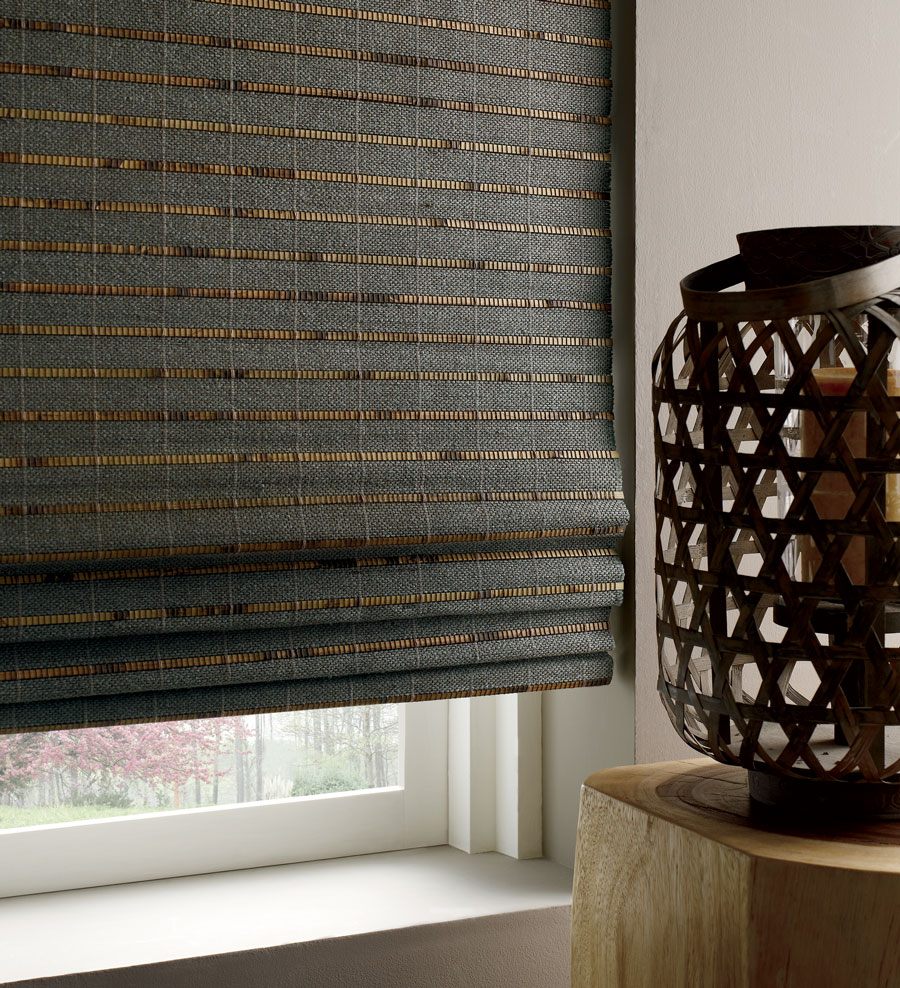 Shutters
Interior shutters are available in wood, composite materials, or vinyl. They feature louvers that can be easily tilted open or closed. They are a timeless element in home design by showcasing exceptional craftsmanship and incorporating innovative features. For example, the hidden tilt feature eliminates the conventional front tilt bar, providing an unobstructed view outside your windows.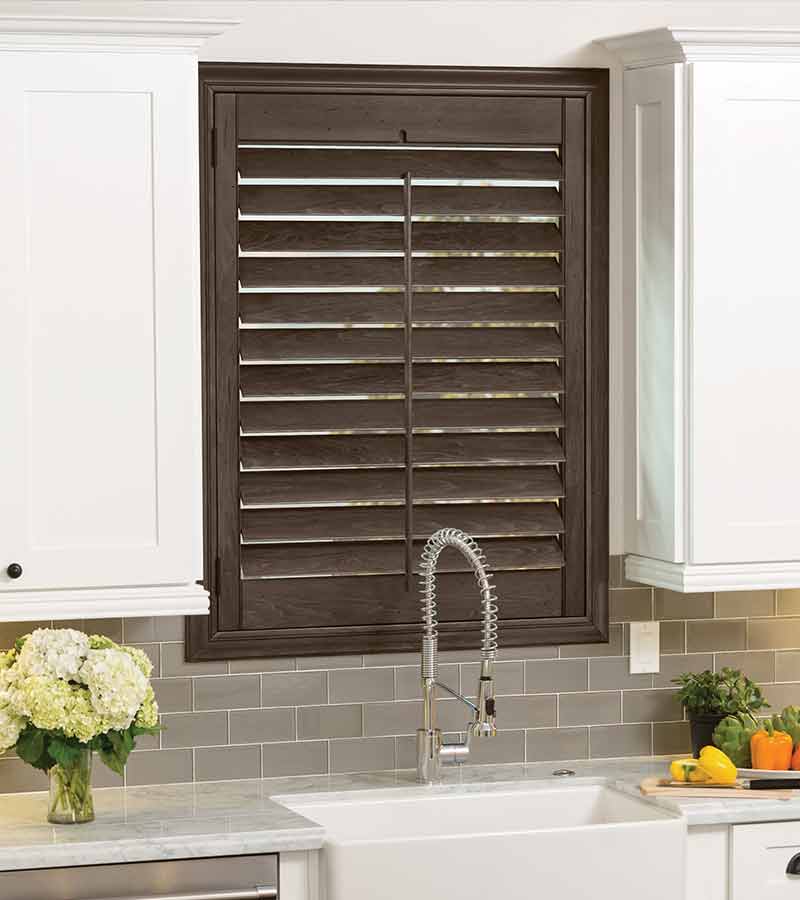 Honeycomb Shades
Rounding out or list of the nine types of window treatments is honeycomb shades. Did you know that honeycomb shades are also known as cellular shades? Characterized by their honeycomb-shaped cells and engineered to trap air and provide energy efficiency, there is not doubt that these are a popular choice amongst homeowners. Apart from insulation, contemporary honeycomb shades offer an aesthetically pleasing appearance. The uniform pleats contribute to a consistently neat look. An added benefit is that it comes in a diverse range of colors and textures. This introduces a touch of modern design to these window treatments.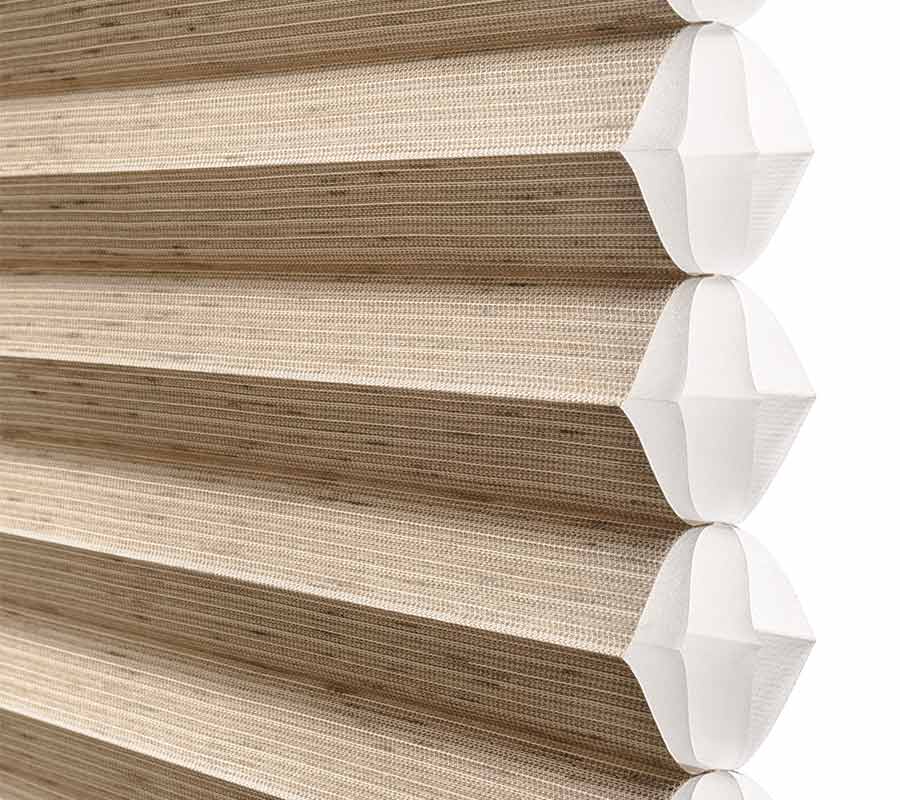 Need Assistance?
At Austin Window Fashions, our team dedicates time to helping you discover the ideal combination of style, functionality, and features that make a style statement and create an atmosphere you truly love. Contact our team today and schedule your complimentary in-home consultation!