Plantation Shutters: A Perfect Fit for Large, Arched Windows
May 26, 2014 | Austin Window Fashions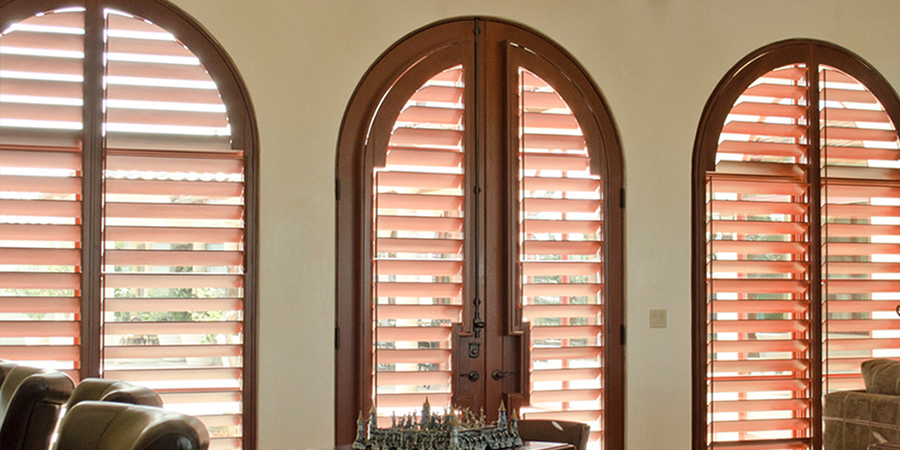 What do you do when you have huge, gorgeous, arched windows in your home? Enjoy the light, take in the view, and spend time wondering how in the world you'll ever find window coverings. You want to enjoy the design qualities without covering them up. You want natural light entering, but not so much. What do you do? You call Austin Window Fashions!
Finding Answers for Arched Windows…
This was Beverly's problem as she began her online search for a local window coverings company.
"I went online and found a few places to look.  We wanted a showroom we could walk into and look around.  After finding Austin Window Fashions, we just walked in and were greeted by Leslie."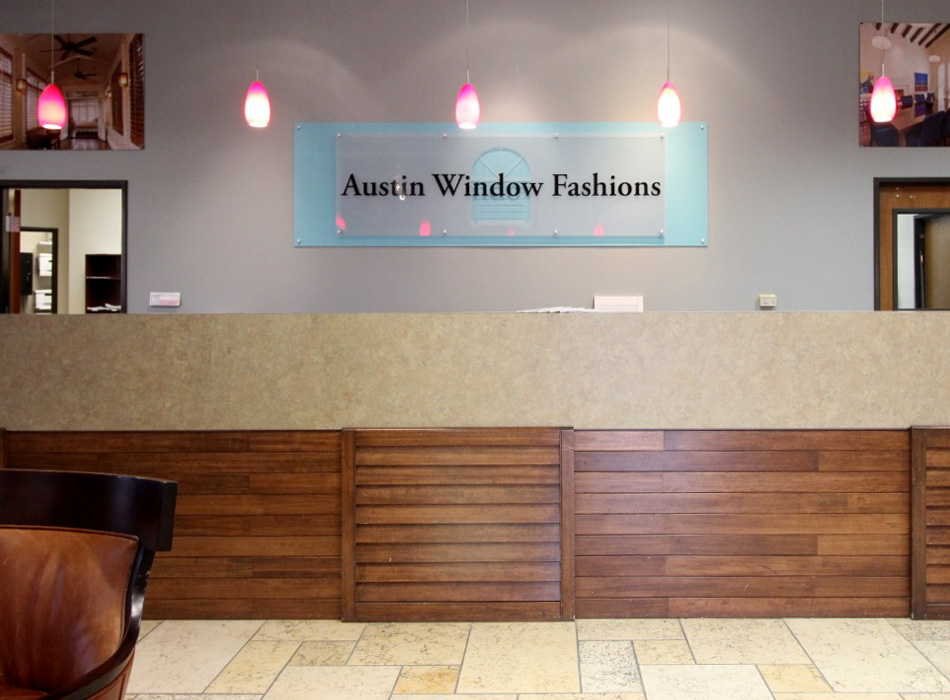 Leslie Plas has been at AWF for seven years.  She knows an enormous amount about window coverings.  "They came in with their plans, and I read the window sizes/builder specifics from blueprints, initially to get a feel for the look and flow of the new house," Leslie explained of her process.
Discovering All the Shutter Options…
Beverly told Leslie that she knew she liked Plantation Shutters for her arched windows, but had never liked the ones that stick out from the window.  She also didn't like the shutters with a seam in the center that blocks the view.  Leslie took the time to explain all of the options and helped Beverly find exactly what she was looking for.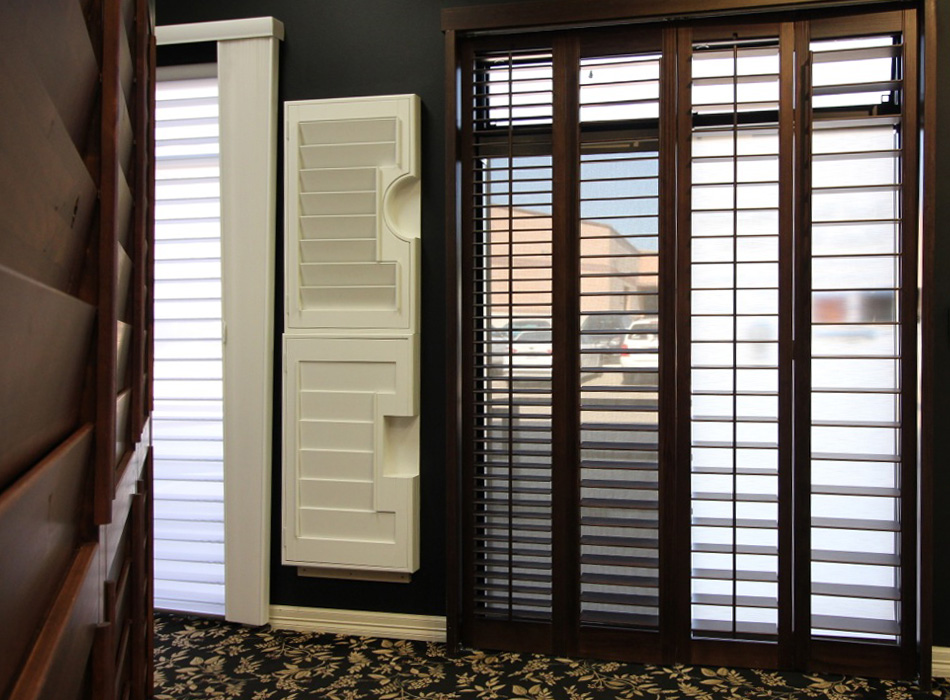 Leslie recalls, "[The arched windows] were quite large (51.25" x 96.3"), and she was hoping the shutters could be single panels.  Fortunately, they were just doable as our max is 50" in the panel itself." This project turned out to be the largest single panel arched shutter we've ever done. You have to have really good quality wood and construction to make shutters with sizes this large. Find out how we make the best shutters for big windows.
We Can Help!
"Leslie was not pushy at all," Beverly recalls.  "She was so easy to work with and asked us a lot of questions about what we wanted in terms of sun exposure and the look of our home.  She's so knowledgeable!  She took the time to explain the different types of shutters, wood versus composite, which are better in sun and the like."
"I try to really focus on individual needs and preferences of what the client sees from inside their home in their various spaces, reminding them that their couch is not on the curb. In other words, what people see driving or walking by shouldn't be as much of the determining factor as what the homeowner sees from inside their space.  I love that part of my job very much!  Just hearing how happy my clients are after taking some risk and stepping outside that cliché is big reward for me."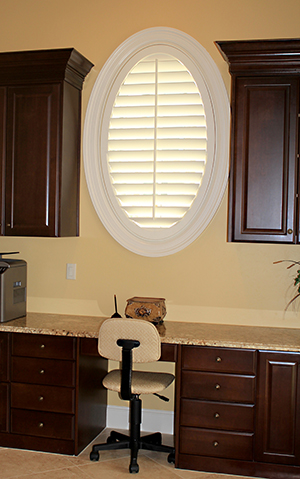 Leslie went to Beverly's home during the construction phase to take measurements for the six large arched windows and one oval, as well as a few other windows in the home.  She had to make a pattern for the oval and according to Beverly, it turned out perfectly.  "I was really surprised!  I was very concerned about that oval, but it is perfect!"
Leslie explained, "Patterns like ovals require template tracings to reproduce/ fabricate exactly. Some specialty shapes cannot be done at all, it falls on a case by case basis." But thanks to Leslie's expertise, it was not only possible, but turned out beautifully.
Beverly was so pleased with the whole experience.  "Working with Austin Window Fashions and Leslie was just easy; it was painless!  It was one less thing we had to worry about!"  Beverly said with relief.  The stunning results speak for themselves.