The range of temperatures we see in the Austin area certainly calls for solutions. Controlling heat is a common issue, and one of the ways you can do that in your home is with the right window coverings. Window shades not only bring style to a window, but control the amount of heat in your home as well. Here's how to keep your home warm in the winter and cool in summer with Hunter Douglas window shadings.
Controlling Heat to Maintain Temps
It's a scientific fact that heat is attracted to cold. Without energy-efficient window treatments, as much as 50% of a home's heating and cooling energy can be lost. Window Shades help with controlling heat, whether keeping it out in the summer or keeping it in during the winter…
A reduced light gap on either side of the shade helps retain heat inside the home.
The insulating quality of the shade and liner prevents heat from escaping.
Air pockets that trap air, creating added insulation against outside temperature and noise.
Unwanted heat from solar energy is reduced as well, keeping the home cooler in the summer and warmer in the winter.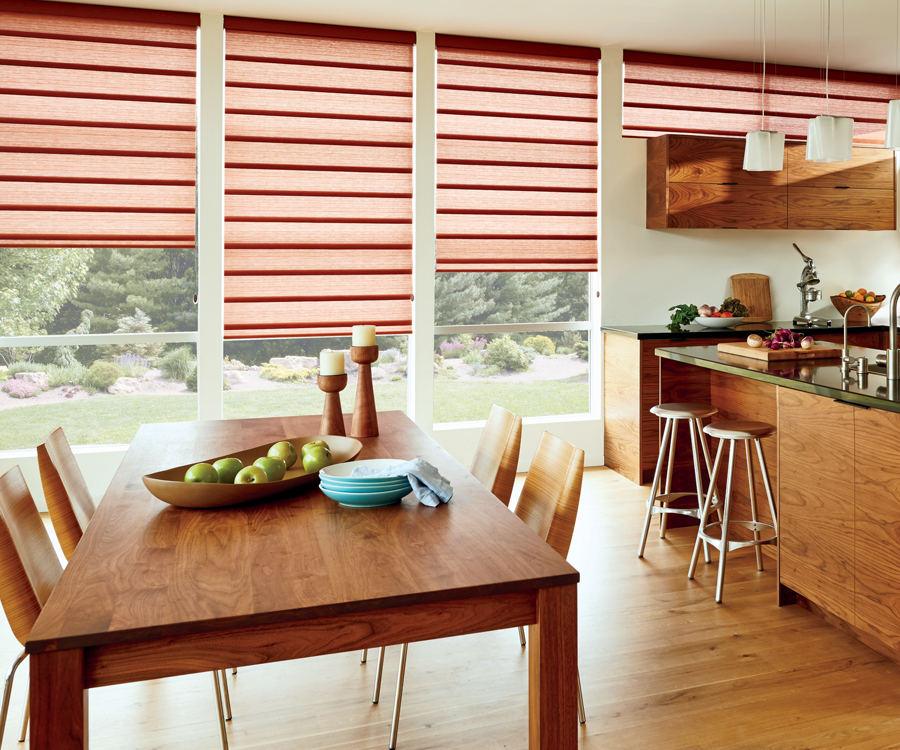 Insulating Your Windows
You know how important insulation can be. But, what about for your windows? Do you ever feel a draft when you're sitting by the window? That can happen–even with new windows! Air is always circulating. As the cold air on the outside of the window circulates, it causes the warm air on the inside of the window to cool down. In summer, the heat is magnified by the glass of the window. Controlling heat is important so you're temperatures can be maintained. Honeycomb shades trap the air in pockets at the window, preventing the change, keeping the temperature inside your home comfortable.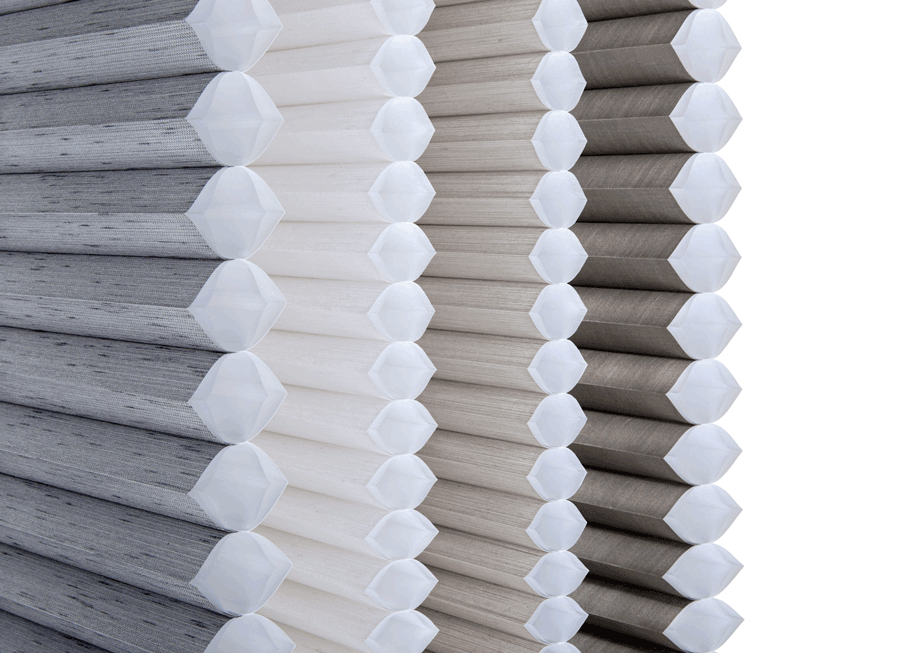 It's Time for Comfort.
From the insulating properties of honeycomb shades and roman shades, to controlling the heat with energy efficient wood shutters, our team at Austin Window Fashions can help make your home a whole lot more comfortable! Let's chat about your home, the specific issues you're having–it could be separate issues depending on the room you're in! We'll be able to guide you to the window coverings that will offer the best protection while making your home beautiful! Get started with a FREE design consultation.