Discover Knotty Alder Shutters
September 16, 2016 | Austin Window Fashions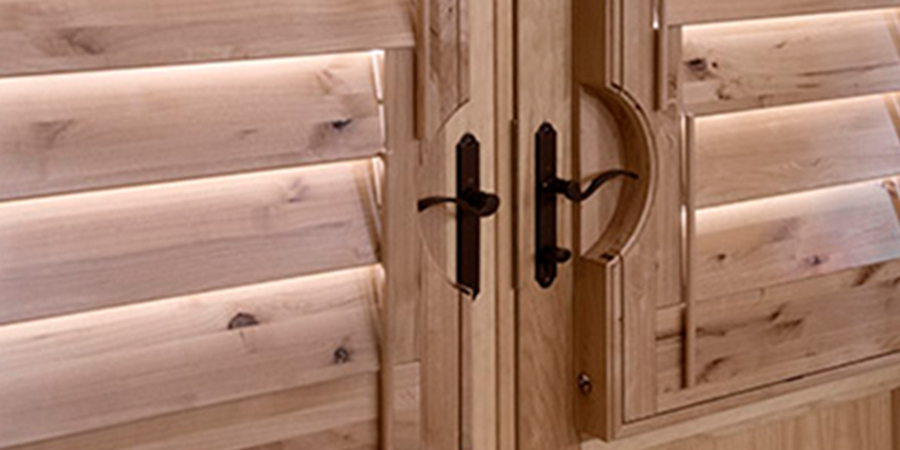 Knotty Alder Plantation Shutters
• Boldly figured
• Ideal for stains and clear coats
• American quality
Genuine American hardwood.
A beautifully designed hardwood shutter can define the character of a room. The right shutter, with just the right configuration, arrangement, look, and finish, can be the key element that translates the look and feel of a room into a cohesive and compelling visual statement. Our knotty alder collection can make that statement. It has an interesting grain and a distinctive personality, plus it offers a wonderful combination of strength, resilience, stainability, and intriguing beauty.
In addition, our knotty alder shutters are protected by an amazing, industry-leading, transferable life-of-home warranty.*
Custom and select stains.
Knotty alder is ideal for stained finishes. Whether you specify a custom color, select a stain from popular color decks, or choose a natural clear coat, you will be delighted with the results.
An example may be seen in the photos, in which a clear coat has been applied to achieve a perfect match with the stained pine décor.
For the perfect color match for your décor, contact Austin Window Fashions for a free consultation.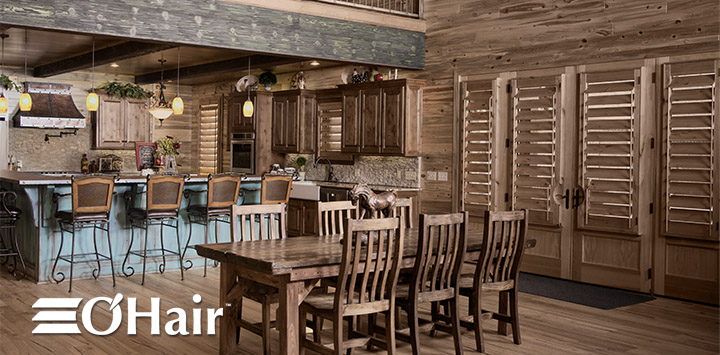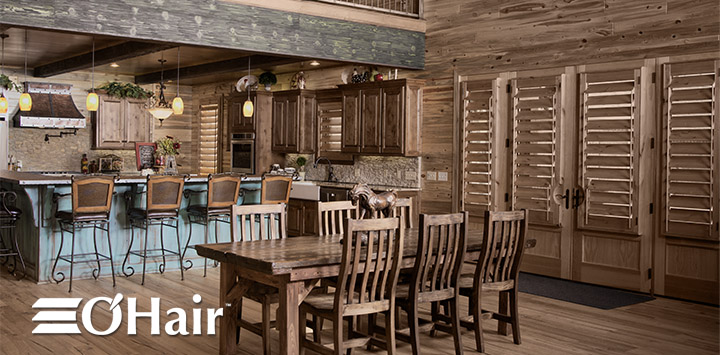 We do not skimp on quality by taking laminates of various hardwoods and gluing them to cheap plywood cores. Rather, we start with a representative and balanced range of species, we build our shutters from solid book-matched wood, and we develop custom blended stains that create a stunning representation of the desired specie. To achieve this, we have refined our selection of hardwoods and conifers to the elegantly subtle grain of poplar, the more expressive undulations of cypress, and the distinctive personality of Knotty Alder.
See it in person in the showroom or call 512-836-3388.