What You Need to Know When Shopping for Plantation Shutters
January 29, 2015 | Austin Window Fashions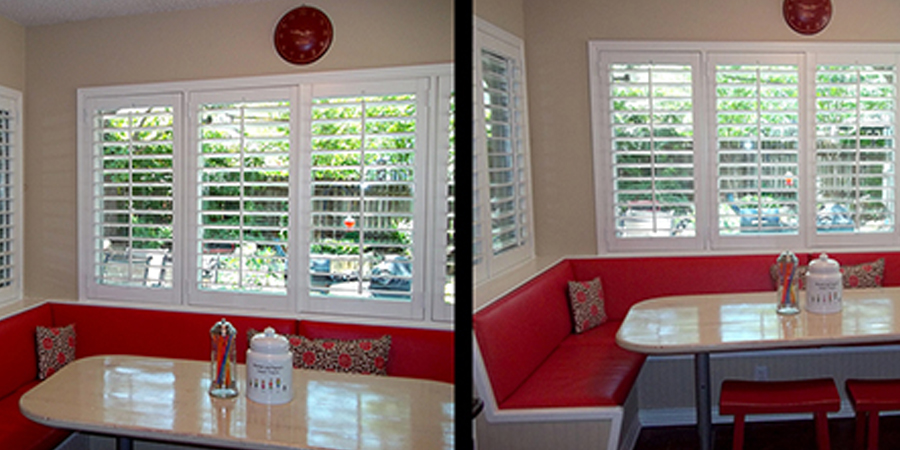 If you are in the market for plantation shutters or have just started your shutter shopping, we've got some ideas on how to help you get educated on plantation shutters. In fact, we've created a handy dandy check list of questions you should ask and information you'll want to know when making your shutter buying decisions.
There's a lot of great points to consider, so we've presented it here in a downloadable PDF:
https://dev.austinwindowfashions.com/public/upload/files/general/QuestionsToConsiderWhenBuyingWindowCoverings.pdf
Some of the major points you'll want to consider:
1) Learn about the retailer. Check out their reputation. Read their online reviews. Buying plantation shutters can be a major purchase for your home, so make sure this is someone you really want to do business with.
2) Find out about the manufacturer. Where exactly are the shutter panels made? And what materials and processes do they use? Do they have a lot of experience making shutters? Are they made in the U.S.A.?
3) What kind of warranties are offered? Plantation shutters should last the lifetime of your home, so if there is ever a problem, even years down the road- are you going to be able to get help?
4) Learn about the shutters themselves. Once you've determined this is a good company selling a good product, dig in a find out how the shutters are made. There are a lot of little details and differences that go into building a quality product, and not all manufactures take the care and expense to do it right.
Buying plantation shutters for your home is a great investment, and you can feel confident that you're getting the best shutters available when you're armed with some good knowledge when shopping for plantation shutters. We hope you'll stop by the Austin Window Fashions showroom where you can see, touch and operate all our beautiful shutters and we'll be happy to take the time to educate you all about us and our real wood plantation shutters.