Do you have smart devices in your home? Are you getting the most out of them? When automating your home, the smart features should definitely make your life easier. What about the atmosphere, the temperature, the quality of sleep, the peace of mind…? Do you know there is one way to control all of those aspects? Let's take a closer look at the "smartest" smart shades.
Get Peace of Mind.
Worry less, enjoy life more. That's what automating your home with smart shades can do. You've got a never-ending list of things to think about. Smart shades can take a bunch of things off your plate by increasing the control, maintaining the temperature, delivering better sleep, improving the privacy. It's all done without a second thought. Smart Shades move on their set schedule, or in an instant, with the PowerView® app. They integrate with whichever smart home system you're already using. What are you waiting for?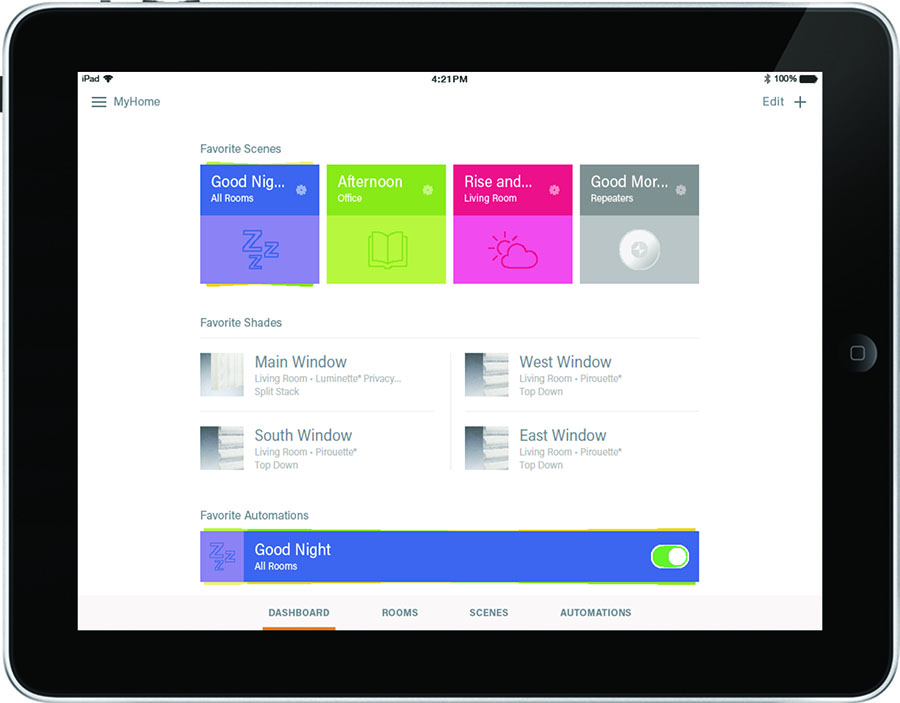 Control Temps.
Wow. That Texas sunshine gets hot. Walking a fine line between keeping out the heat, but not feeling stuck in a cave? Automating your home can make it easy. Smart shades not only adjust as the direct rays change throughout the day, but they also communicate with other smart home devices in your home. Block the light on one side of your home in the morning, while the other side enjoys soft light. By the time the afternoon sun is heating up those rooms, the smart shades have already closed in preparation.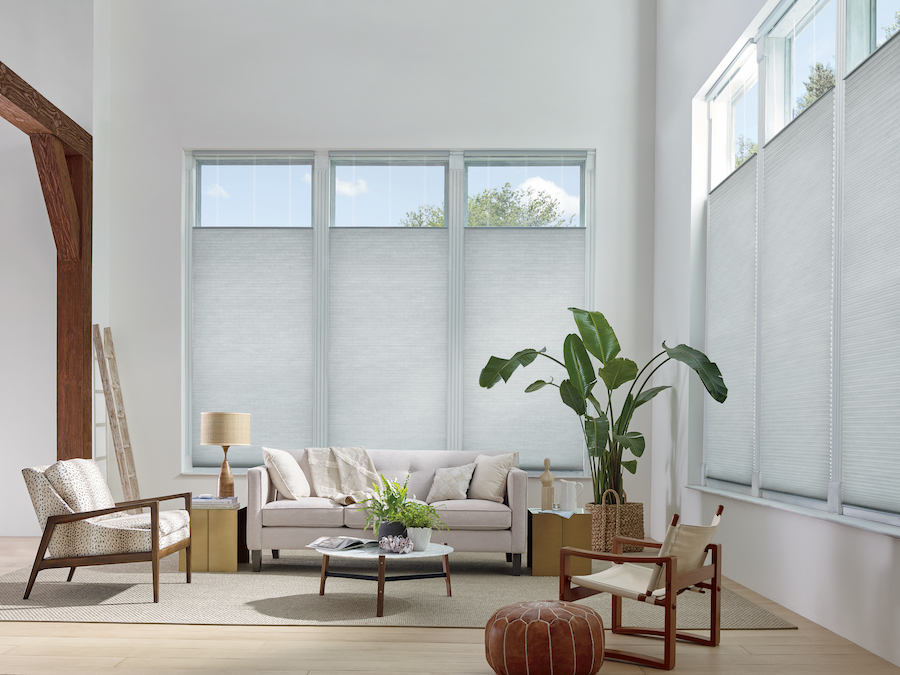 Increase Security.
Leaving your home might feel a little awkward, after being cooped up for so long. Put your mind at ease with improved security. Automating your home means that your smart shades adjust throughout the day, whether you're home or not. Head to the office, or to a beach far away. Your smart shades give the illusion that you're home. And, in the evening, when the view into your home is clear, the street-side shades close up on schedule to keep prying eyes out.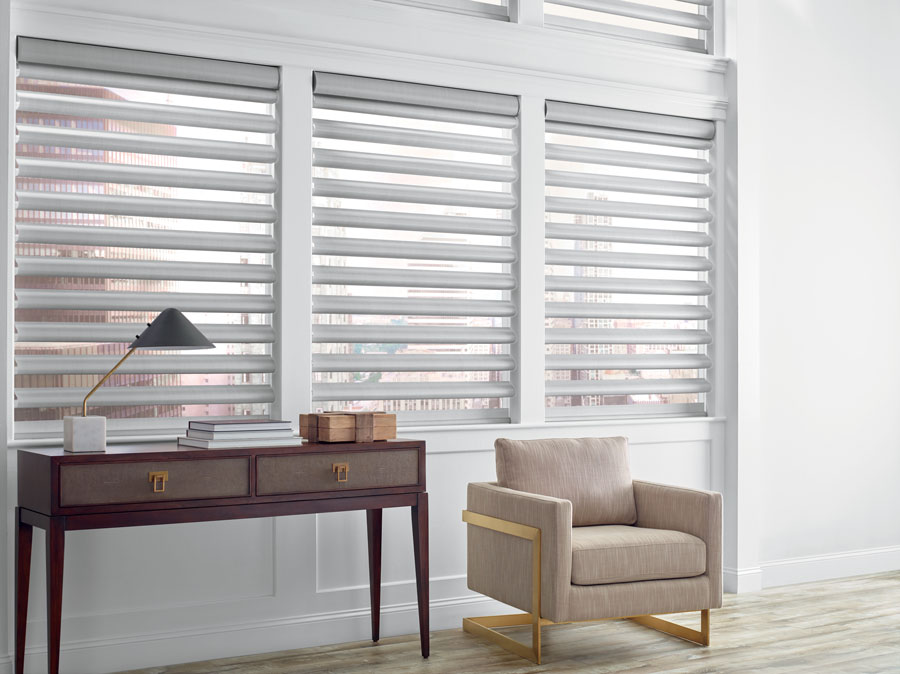 Make Furry Friends Happier.
Your furry family doesn't get to leave the home, and they are creatures of habit. Automating your home can make them happier than ever before. They don't need to feel cooped up–the smart shades can be set to adjust to their preferences. Mid-morning nap in the sunshine? No problem. While the rest of your shades are closing up to keep the sunshine out, your pets warm, sunny spot remains in place. Afternoon lookout? Pet mode makes it possible. Just schedule your pet's favorite viewing spot to reveal the foot traffic outside so they can stay on guard.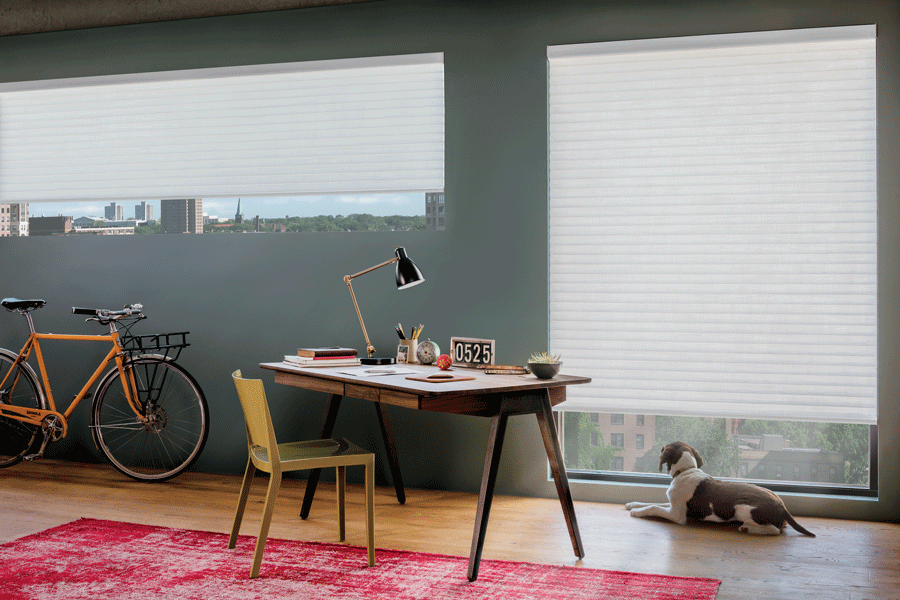 Get Better Sleep.
Quality sleep is one of the most important ways to ensure your family's health and happiness. Automating your home can make it easier to get better sleep. By closing up the bedrooms in your home on a set schedule, your kids won't be putting on pajamas, arguing that the sun hasn't set yet. Staying asleep through the night is much easier with room darkening features. And, the early morning sunshine won't be getting anyone up too early.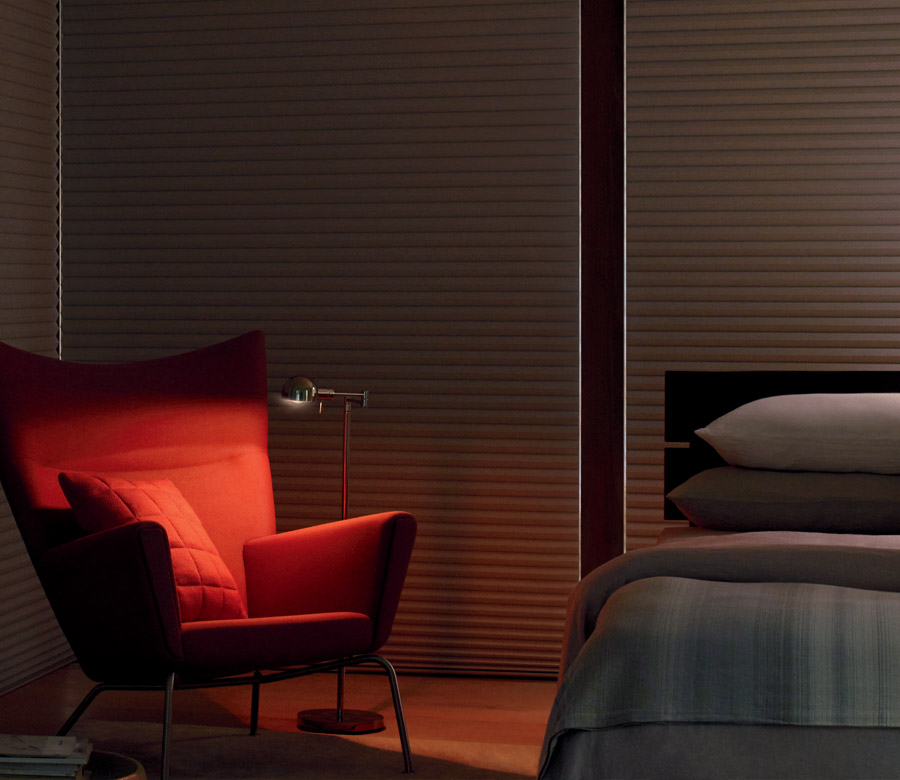 Is It Time to Start Automating Your Home?
You deserve the convenience, peace of mind, security and control that automating your home can bring. The best part? Our smart shades integrate easily with your favorite smart home system. Let's sit down together to discuss what's possible, and we'll be happy to answer any questions you have! Contact our team, at Austin Window Fashions, to set up your FREE Consultation.