The Ideal Atmosphere with Balanced Light
April 7, 2021 | skyline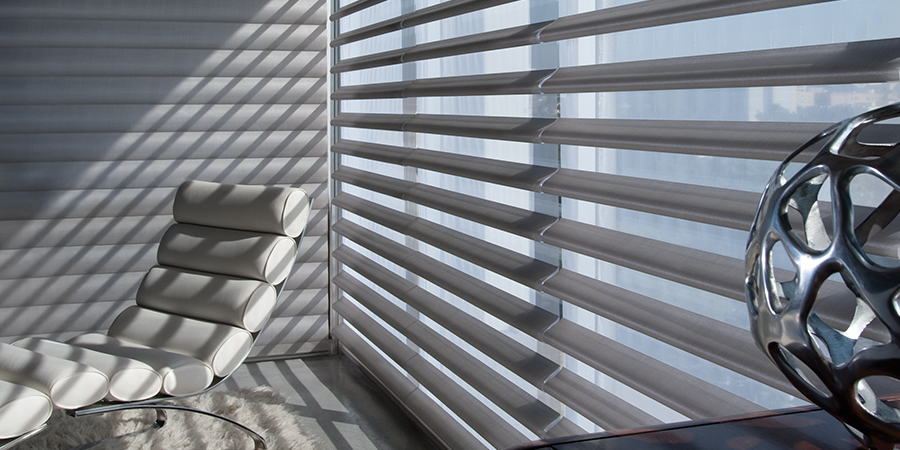 Beautiful weather is in full-swing here in the Austin area! Do you find yourself happy to see the sun, but then trying to escape it as well? You're not alone. Achieving balanced light is a goal of many Texans. But, with the right window coverings, you can have the perfect amount of light without the negatives that come with intense sunshine. The first step? Identify the direction your windows face throughout your home…
Early Morning Light
The first rays of sunshine come from the East. If your bedroom windows face East, you know sunrise–all too well. You would be relieved to  have room darkening solutions for those windows. But, what happens to the other rooms?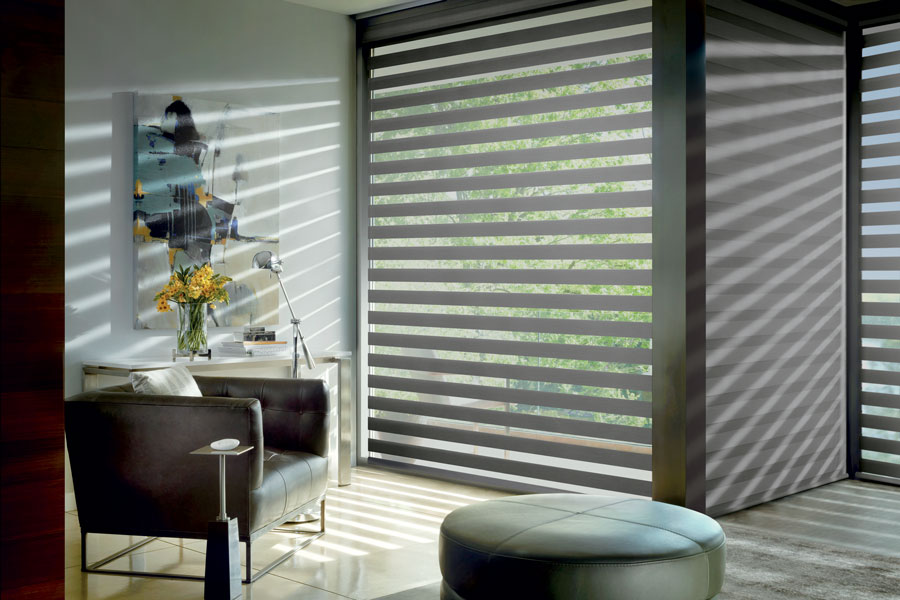 When other rooms in your home face East, it can be enjoyable. You sip your coffee with the warm rays of rising sunshine–before the heat of the day gets too intense. But, is too bright? As the morning rolls on, do you escape to a cooler spot until lunchtime? With an adjustable solution like Designer Banded Shades, you can enjoy natural light entering–and block it out when necessary.
Hot Afternoons, Sweltering Evenings
By the time noon arrives, and as the sun starts heading West into the horizon, it's hot. Texas hot. When windows face West, you'll find yourself running away. Not just the direct light of those rooms, but the heat. These rooms need light blocking and–sometimes–energy efficient window coverings to make it comfortable.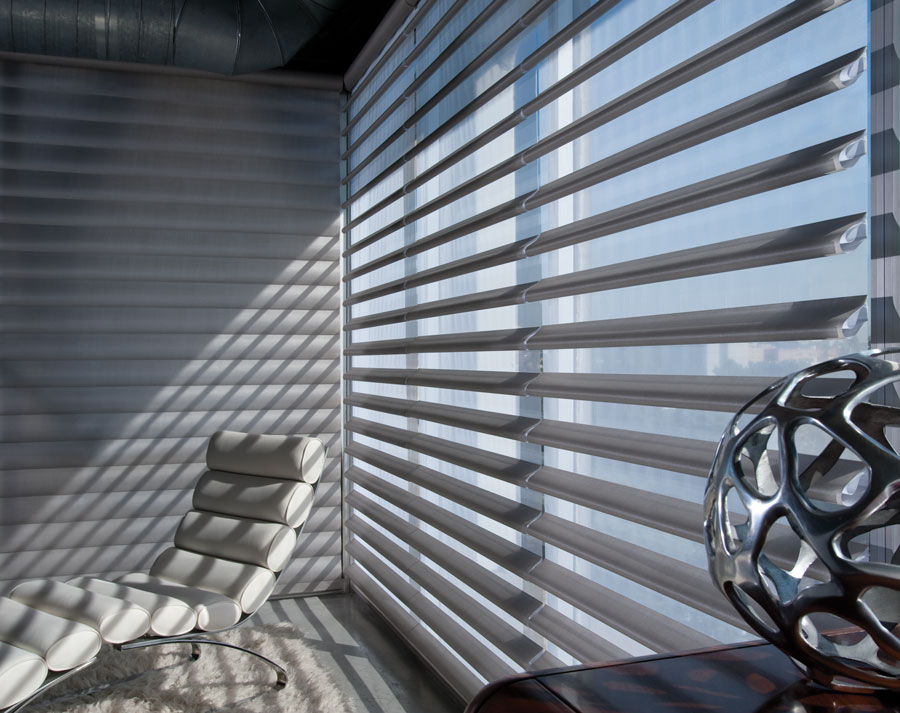 By dinnertime, the heat is still lingering, but now the light is shining directly at eye level as you are trying to relax after a long day. What's a favorite for West facing windows? PowerView® Automation. Your shades can adjust on a schedule that meets the needs of your lifestyle. You can enjoy the views and indirect light all morning, with your home closing up to keep out the heat of the afternoon.
Sunshine All Day
There's one side of your home that continually has access to shining sunlight. If you have plants, this will most likely be their favorite spot. And, while the bright morning light can feel like a cozy, warm way to begin the day, South facing rooms get excessively bright and hot from mid-day onward.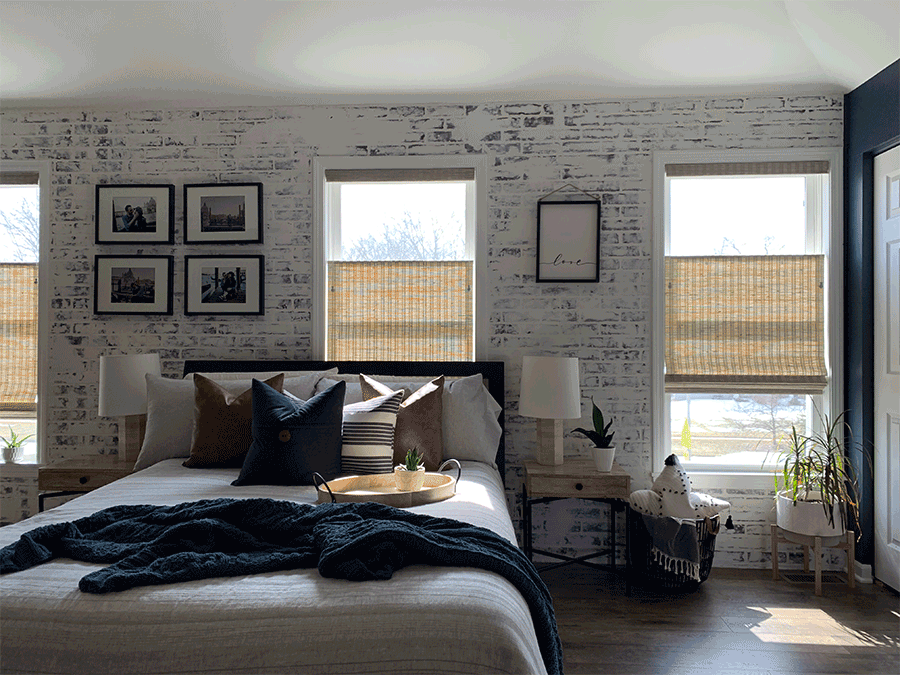 South facing windows are ideal spots for top down shades. You don't have to get rid of all of that gorgeous natural light–you just have to direct it towards the ceiling. Top down shades allow you to bring in the sunshine, light up your space, but keep it out of your eyes. Achieving balanced light is easy with this incredible solution.
Glaringly Bright
Because we live in the Northern Hemisphere, your North facing windows will generally offer continual light–just not direct light. Does that seem perfect? It can, depending on how you use the rooms with those windows. While North facing windows bring in light all day, it can be considered the most annoying. The glare is what most people find themselves fed up with, feeling like these rooms need balanced light more than anything. But, the good news is, it doesn't take much.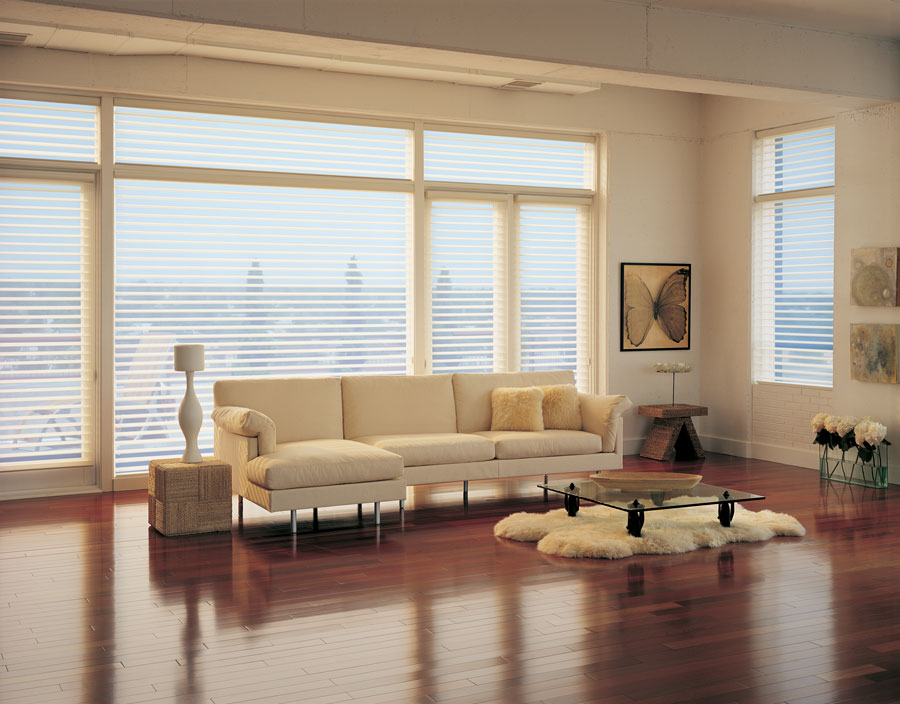 Sheer shades are a great choice. You can still enjoy the natural light, but it's soft and glowing. Another benefit for adding sheer shades in these rooms is that you can enjoy your natural light and view, but in the evening, you can close the shades for privacy, as well.
Wall to Wall Windows
And, then there are the rooms that have multiple windows on more than one wall. You'll get light coming in everywhere, so these rooms are desperately calling for solutions. The one we love the most? Dual shades. With two shades on each headrail, your home can exhibit balanced light–no matter what! Enjoy the light filtering shades on one side of the room, while the light blocking portion is in place on the other.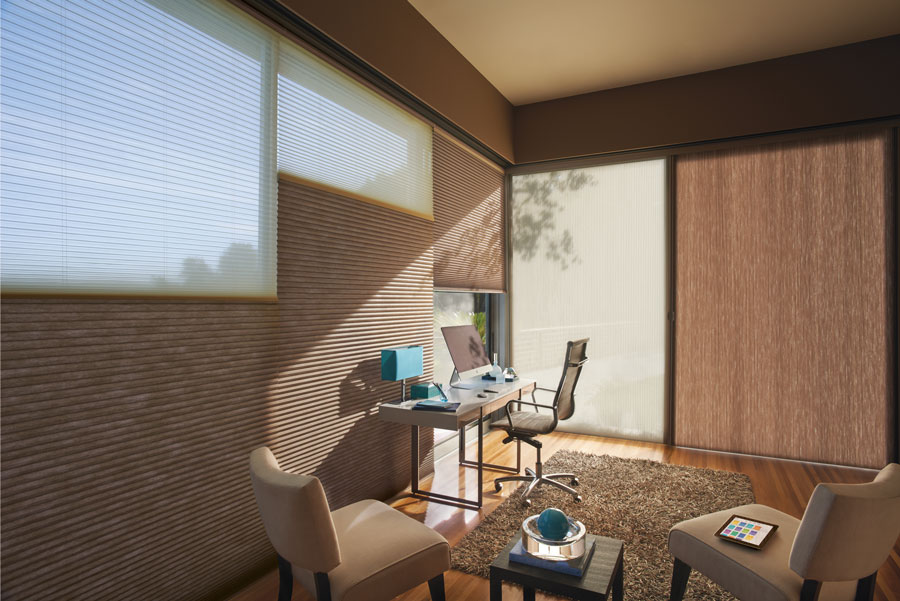 It can be all light filtering, or all light blocking–OR–you can open the shades all the way up to reveal the windows. The best part about custom window treatments is the ability to adjust your shades to fit you and your home.
Let Us Help You Achieve Balanced Light!
At Austin Window Fashions, our designers are experts at creating the ideal atmosphere. The directions your windows face contribute to the environment and the overall happiness of your home. Let our team help you achieve the balanced light you need to enjoy your Austin home to the fullest. Contact us for your FREE consultation.