Having your home feel like an oasis for you and your loved ones is important in adding to the happiness you feel while you're there. Just a few things that contribute to making a house a home are good sleep, comfortability, and some natural light. With the right window treatments you can achieve all of this and more. We compiled different room darkening details into this guide so you can feel ready to choose the best room darkening shades for your home. 
More Than Just Bedrooms…
Bedrooms are a great place to start when it comes to room darkening details! However, there are several other rooms throughout the home that can greatly benefit as well: 
Media/TV rooms

The Home Office

Windows Receiving Strong Sunshine

The Home Gym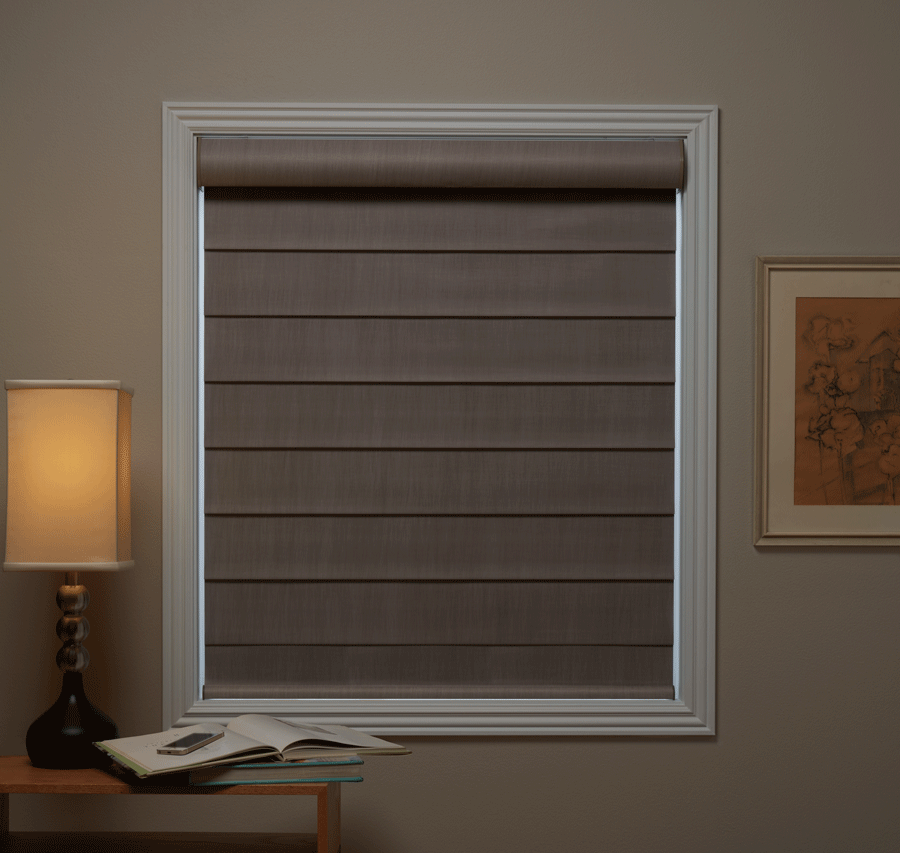 What Makes Them Work?
Our room darkening shades are outfitted with opaque fabrics–or liners–in order to ensure a dark space when they are drawn shut. 
What about Interior Shutters?
Interior shutters are made out of wood, so due to their natural opacity, they block out a decent amount of light, even during bright daylight hours. One thing to keep in mind with shutters is–depending on the tilt option you choose–some light can seep in between the closed louvers.  We offer a hidden tilt option which allows for both a view-through mode and a darker room when you desire. The tilt choice is what determines how much light will be passing through.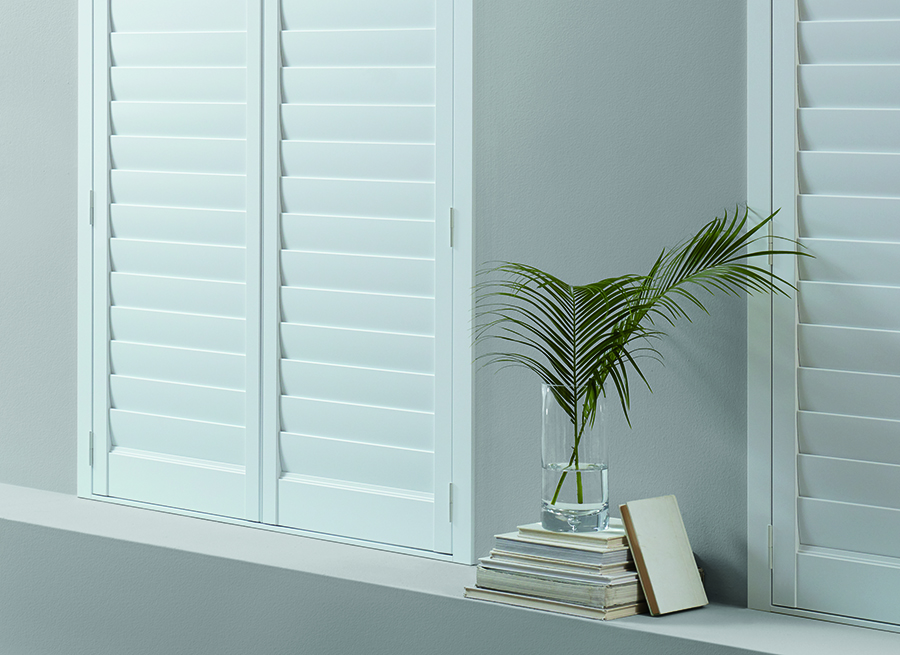 How to Avoid Light Gaps
A light gap is what we call it when light seeps through around the edges of a shade or in between shutter louvers. Even when these are present, many people still find the room to be dark enough! However, if you're looking for a completely covered window, side gaps and all, draperies can be a great way to enclose the rest.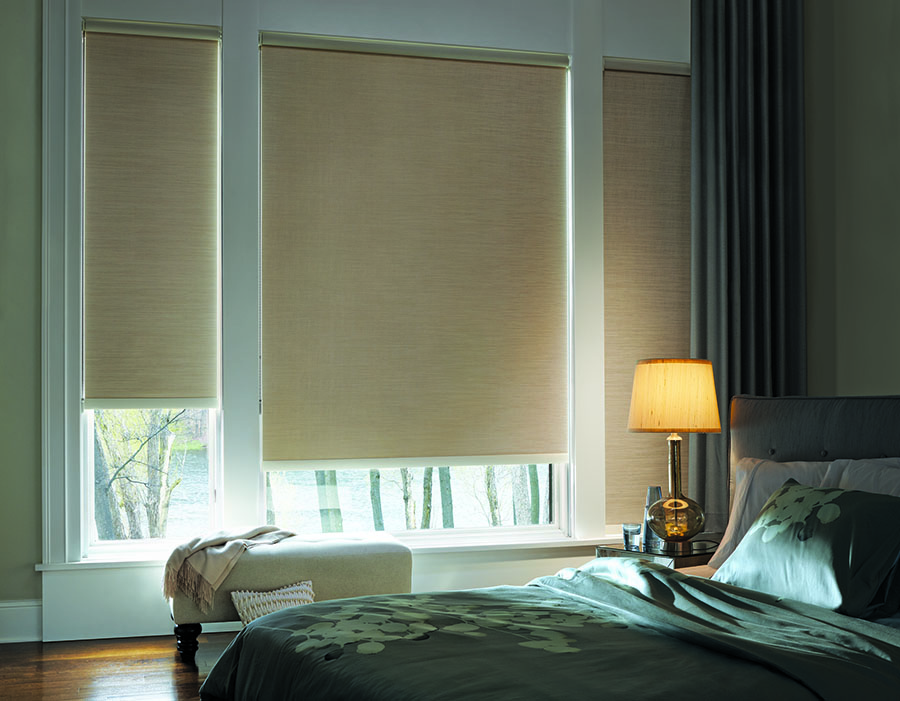 Blackout shades, by definition, are different from room darkening shades in that they have no light gaps at all. This is a personal preference–one that could be influenced by room usage or specific windows. LightLock™ is one of the innovations that makes complete darkness possible, sealing the light out with side channels for the shade. The Duette collection now comes with LightLock™ technology.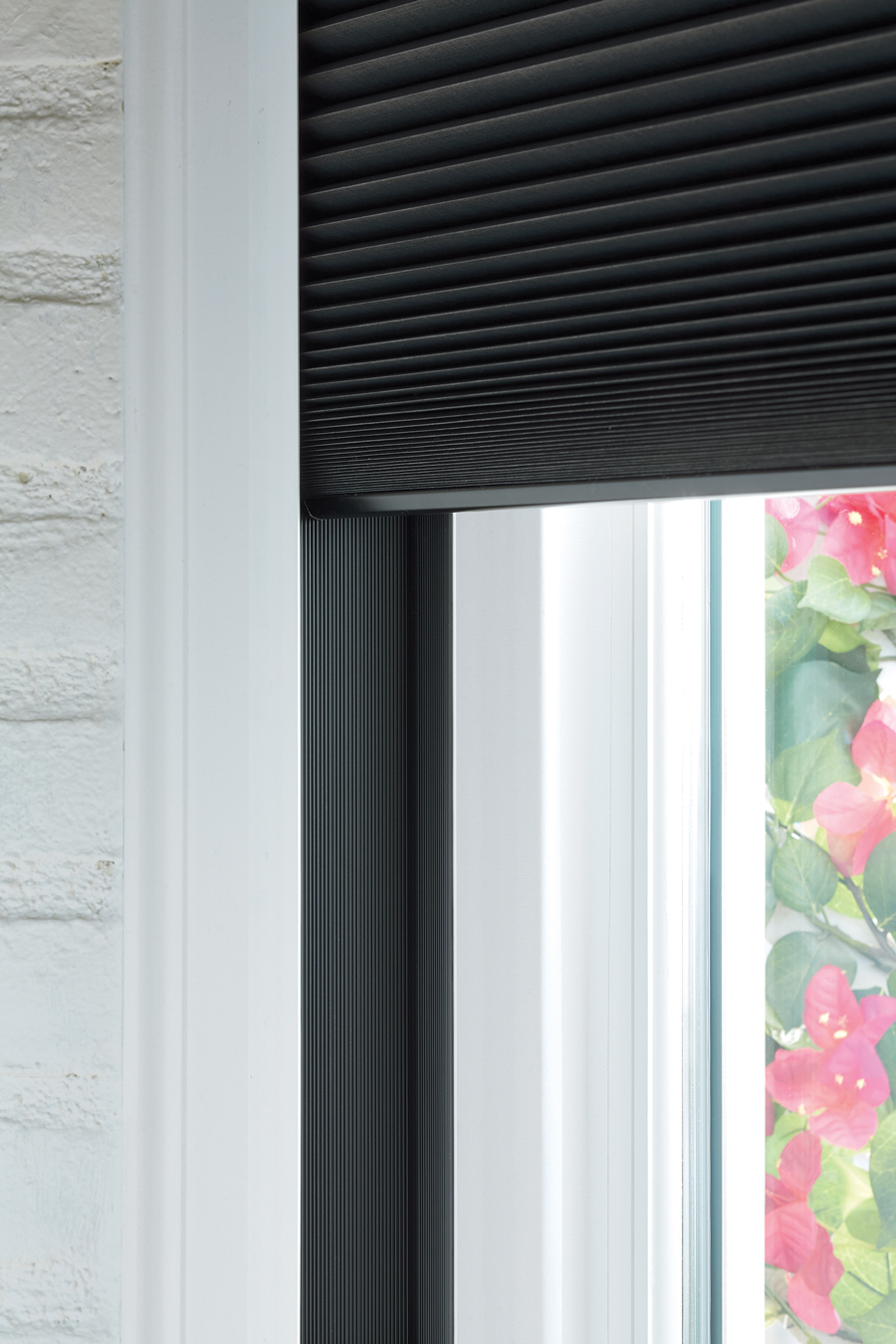 Dual Shades: Have Your Cake and Eat it Too
Dual shades are the best shades in spaces where sometimes you want it to feel bright and airy and other times you want it nearly as dark as a cave. These shades can be fully opened to allow all natural light in. For softer light, the front shade can be pulled down to filter the light. And, when desired, the secondary, opaque shade can roll down into place to darken the same space.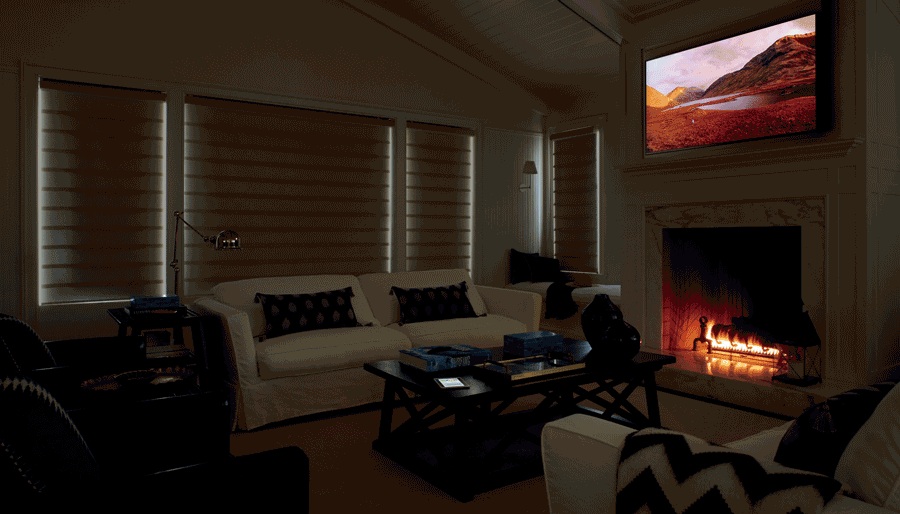 We Have all the Room Darkening Details You Need
Austin Window Fashions is here with any information and assistance you may need along the way to add room darkening details to your home. Let us help you create the right environment in your Austin area home. Contact us for your FREE consultation to get started today.