October has just begun, fall is officially here, and we're getting ready for the upcoming holidays! Every year, they seem to sneak up on us, giving us little time to prepare. Don't miss your chance to create a beautifully decorated holiday home this season. We can help you get started on your design. Take a look at our top tips for turning your home into a festive dream!
An Entryway of Pure Elegance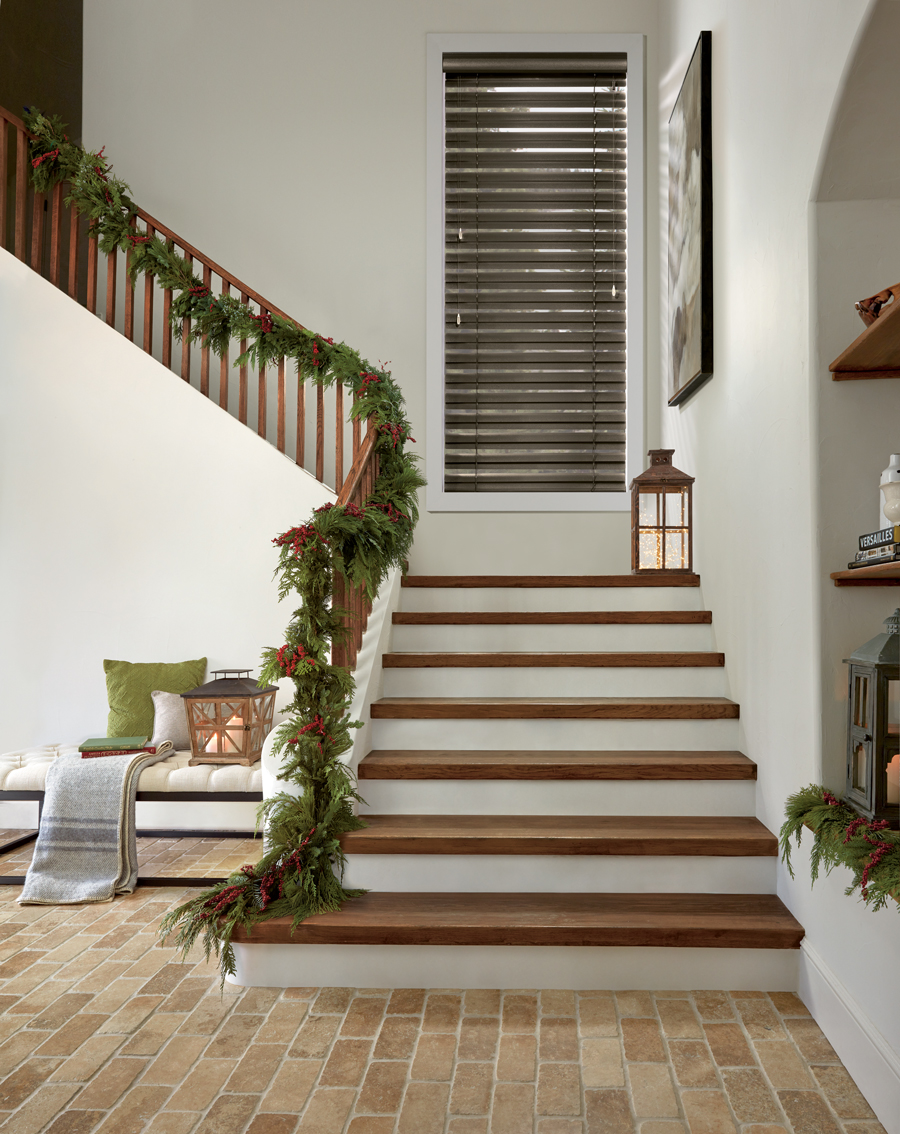 When it comes to showing off your beautifully decorated holiday home to your guests, first impressions matter! Your guests will most likely enter through your front door, so the best place to start decorating is your entryway. It's important to have the right amount of natural light, privacy, and "feel right at home" comfort. The best way to do this is to incorporate top down bottom up shades, motorization, or other custom features that fit your specific design needs. Plus, the gorgeous fabrics with heighten the overall style for the perfect finishing touch!
A Delectable Dining Room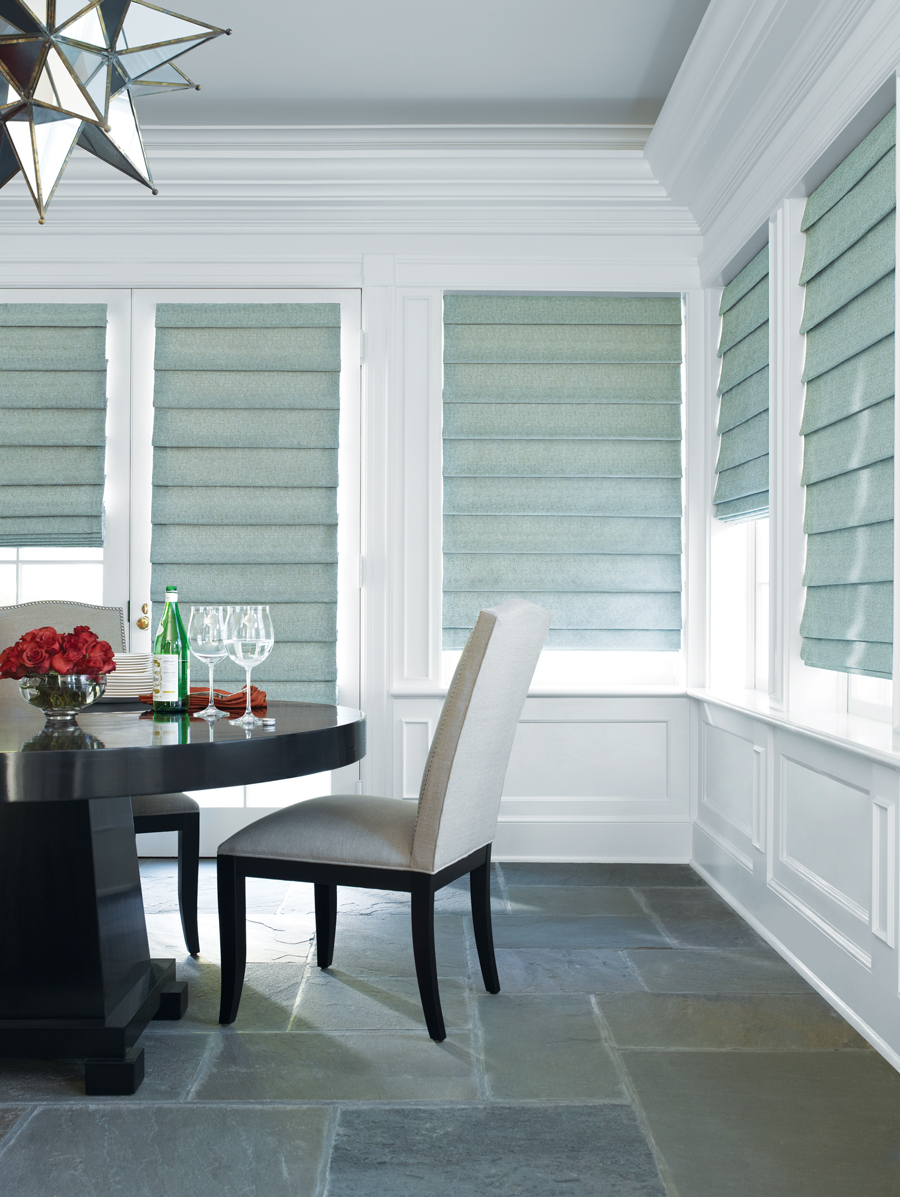 Holidays are for in home cooked meals and enjoying hours of fun and conversation with your loved ones. From appetizers to desserts and everything in between, your dining room sees a lot of activity during the holidays. You can easily create a beautifully decorated dining space, but you also need function. PowerView motorization is the key to a perfect evening. Adjust your atmosphere using your favorite smart device or remote. The best part is, you won't even have to leave your seat.
Lounge in the Living Room
When you're not indulging in delicious foods, you're most likely relaxing with your guests. Along with dining rooms, living rooms also see a lot of action–from morning coffee, afternoon naps, movie night, and opening presents, your space needs to be versatile. The right window treatments will give you options for natural sunlight without glare, room darkening, and a clear view-through in an instant. Use your PowerView app to create "scenes" so that you're ready to go!
A Dreamy Guest Room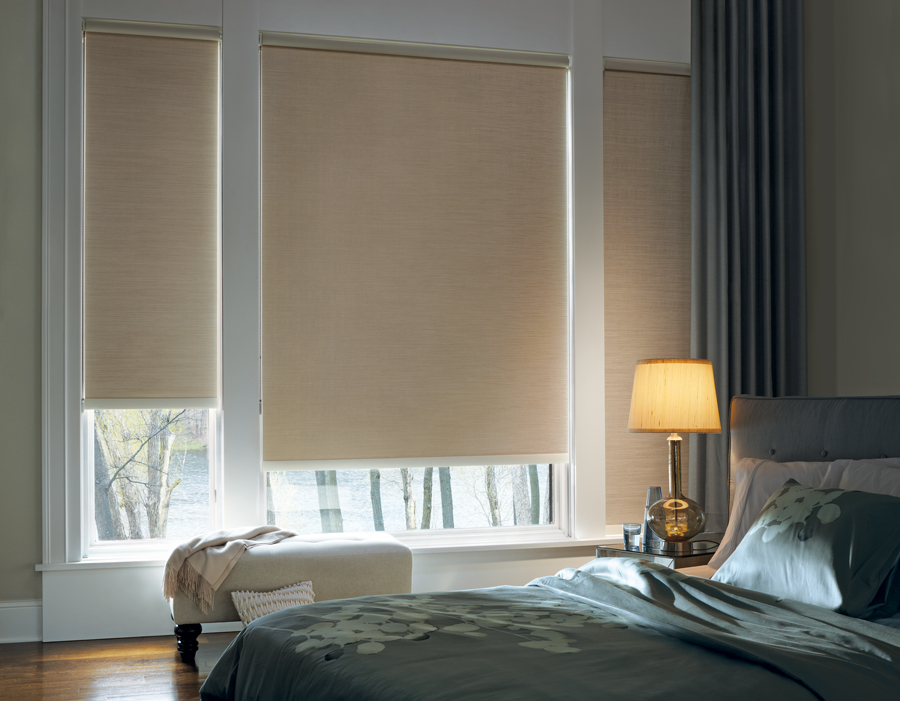 Your family and friends will feel right at home in their beautifully decorated guest room. Don't forget, they'll need to be able to adjust for light and privacy. The ideal blinds, shades, or shutters will allow for room-darkening or blackout, giving them a great night's sleep. Simple adjustments and child-safe options are always important, too.
Beautifully Decorated + Ready for the Holidays!
Are you ready for the upcoming holidays? Don't wait to get started on your beautifully decorated design. You'll "wow" your guests from the minute they step inside! Our team can help you get started. Contact us at Austin Window Fashions for a free, in-home consultation. We can't wait to get started!