As we start another new year, we look forward to new beginnings with fresh possibilities. Pantone Color Institute announced their Color of the Year 2021 in early December. In the announcement, Pantone paired their top color choice with a neutral, for a balanced and warm presentation. Illuminating is a sunshiny yellow, perfectly paired with Ultimate Gray.
Color of the Year 2021: Creating a Mood
The Color of the Year 2021 duo is less about color and more about the mood they create when paired together. The sparkling yellow is uplifting and hopeful, while the neutral gray is dependable and solid. This color combination is a playful, yet grounded, duo. Reminding us that while 2021 is full of optimism, we might be wise to be steady and practical as well.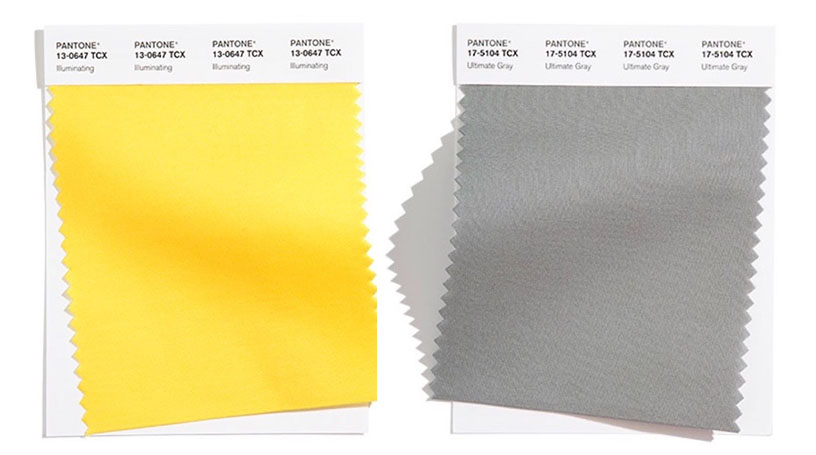 How to Use Color?
If yellow and gray are not resonating with you, no worries!  Pick any bright color that sparks happiness, and pair it with your favorite neutral. You will love the upbeat results! Want more tips on bringing color into your home?
A Warm & Inviting Entry
One of the first elements someone will notice when approaching your home is your front door. Painting your front door is one way to elevate the impression of your entire home. However, a sparkling yellow, as seen below, is not the only way to create a warm and inviting entry. Other colors to consider, which offer a similar impact, are aqua, red, black or purple.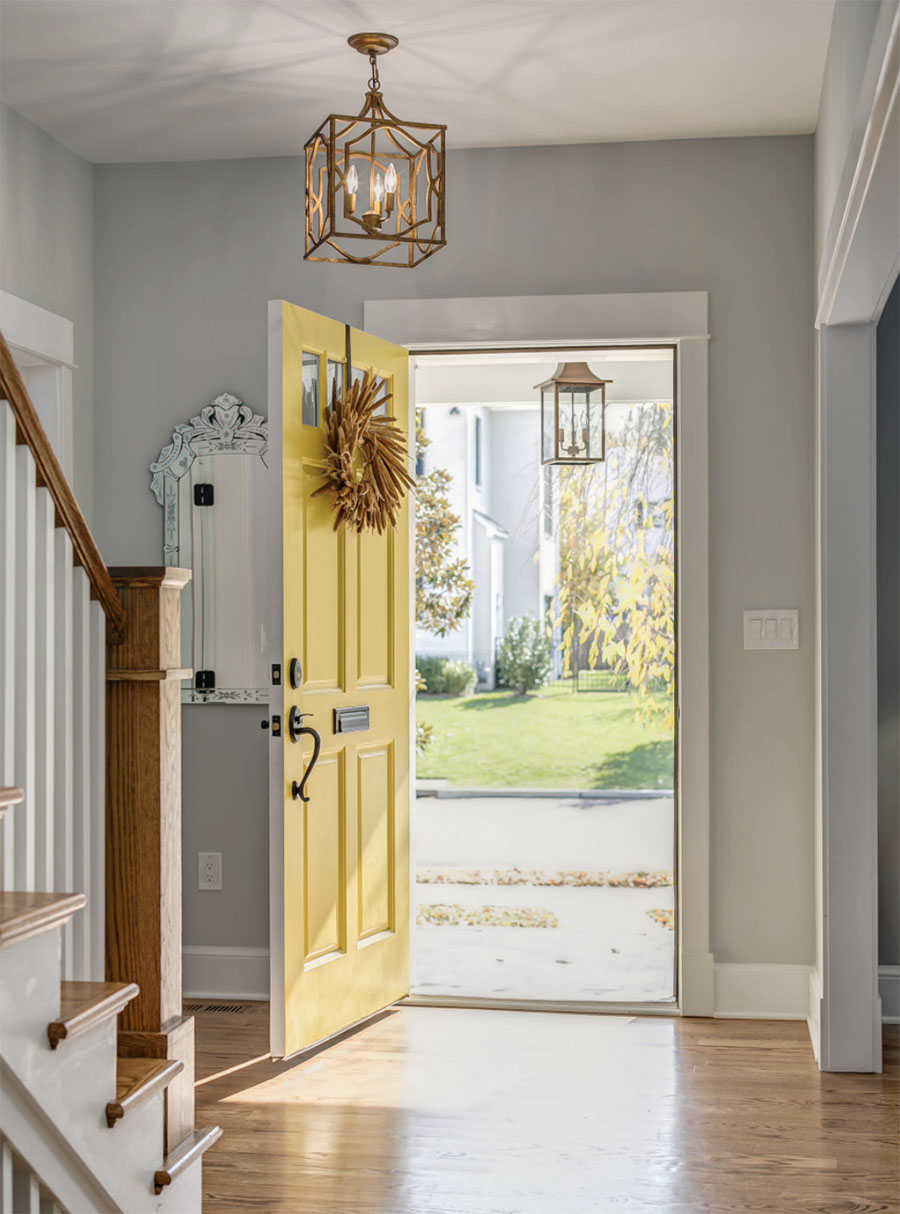 Small Touches, Big Impact
Adding splashes of color is one way to add personality to a space without a big investment. Some playful wallpaper or a painted accent wall make a statement without overtaking the room. Using throw pillows, a blanket or an area rug adds a fun touch and a hint of color.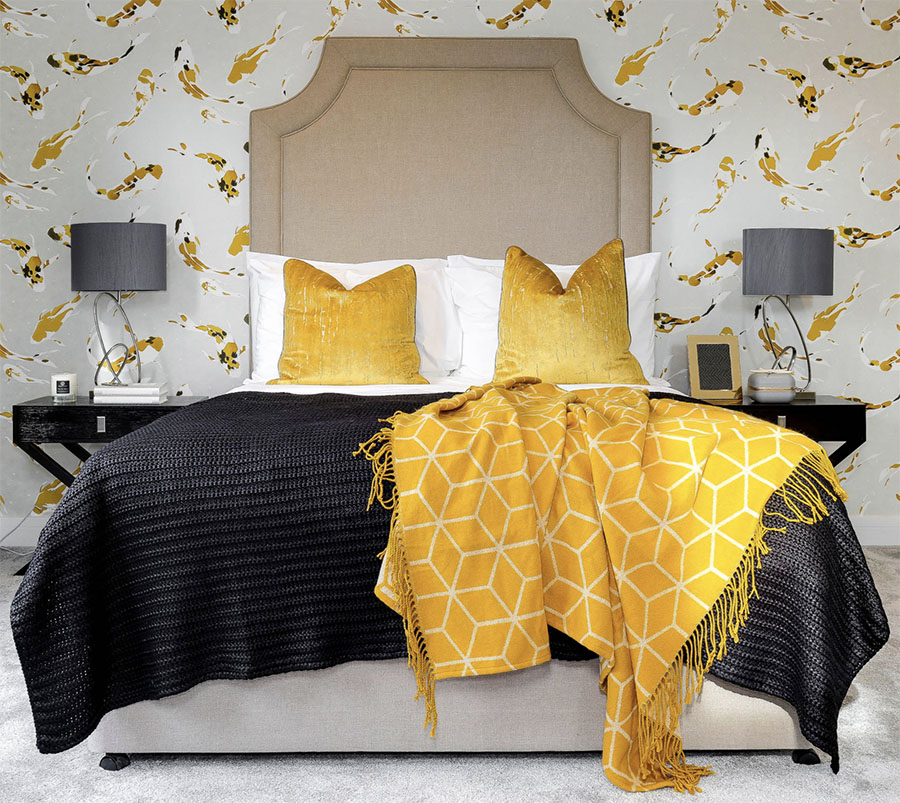 Forgotten Spaces
Smaller spaces are the perfect locations to be a bit more creative and experiment with some bolder, brighter colors. These spaces often benefit from a dash of color for eye-catching results. Consider a closet, office or half bath to try out a new color you have been pondering.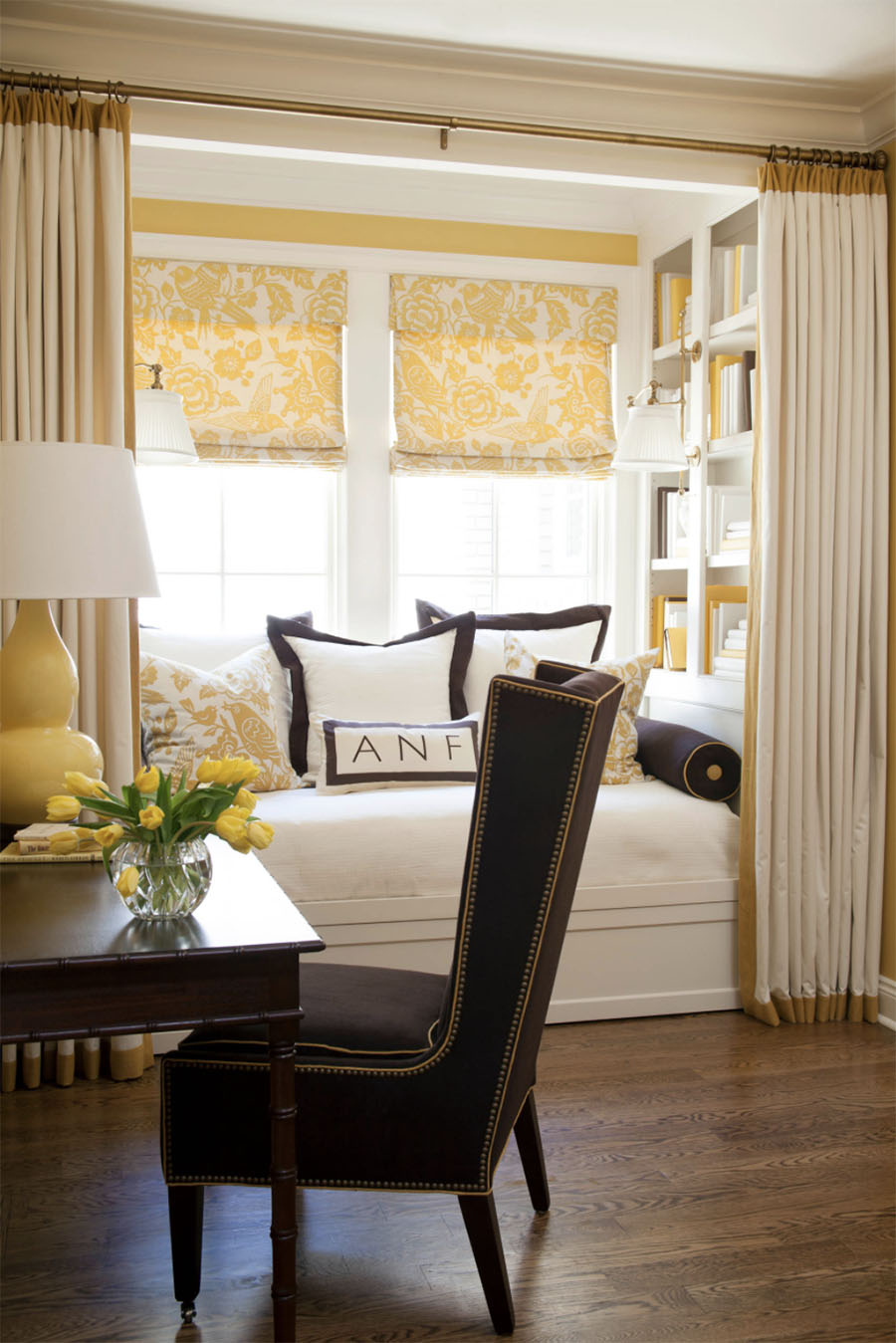 Embrace Color & Design
We are all looking forward to a brighter year filled with renewed hope and happiness. Ready to try some new colors and designs in your home this year? Our team at Austin Window Fashions is here to get you started. Contact us today for a FREE consultation!