There's nothing like floor to ceiling windows to capture a stunning view. They create space in your home, illuminate a room with gorgeous natural lighting, and they're a dream come true for contemporary design enthusiasts. However, they fall short when it comes to real life functionality. No control of when light enters, soaring temperatures and energy bills, and compromised privacy are just a few issues that make us want to pull our hair out! Here's 5 reasons why you should cover floor to ceiling windows in your home.
# 1 Your View Is Important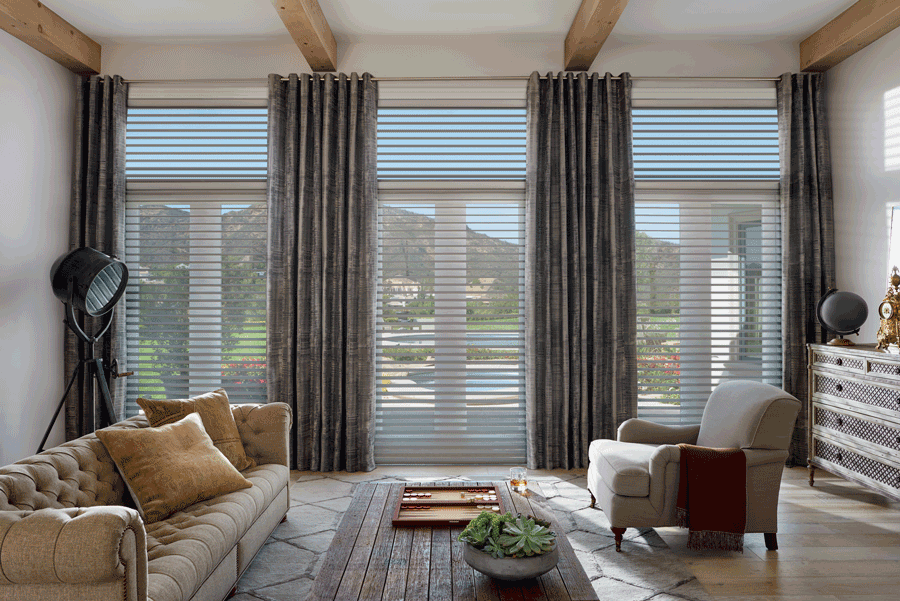 That fabulous view probably was the main factor in your decision making process, so covering your largest windows may seem a bit counterintuitive. Here's a secret: You can still cover your windows and retain your view too! Hunter Douglas offers a range of light filtering sheer shades that will not only illuminate and protect you space, but enhance your view as well!
# 2 Control Natural Light.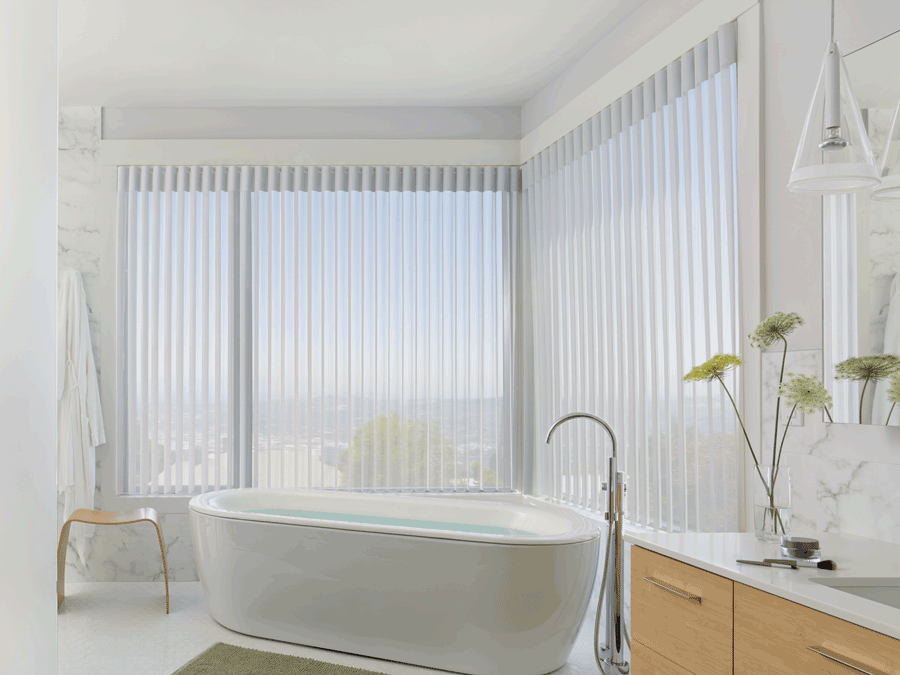 Another major aspect that attracts us to large windows is the plethora of natural light beaming in. However, boundaries must be set, or tarnished furniture and an overheated home will become your next big issue. With Luminette Privacy Sheers, you can control how and when light enters your space with 180º rotation. Moderation is key!
# 3 Keep Yourself Comfortable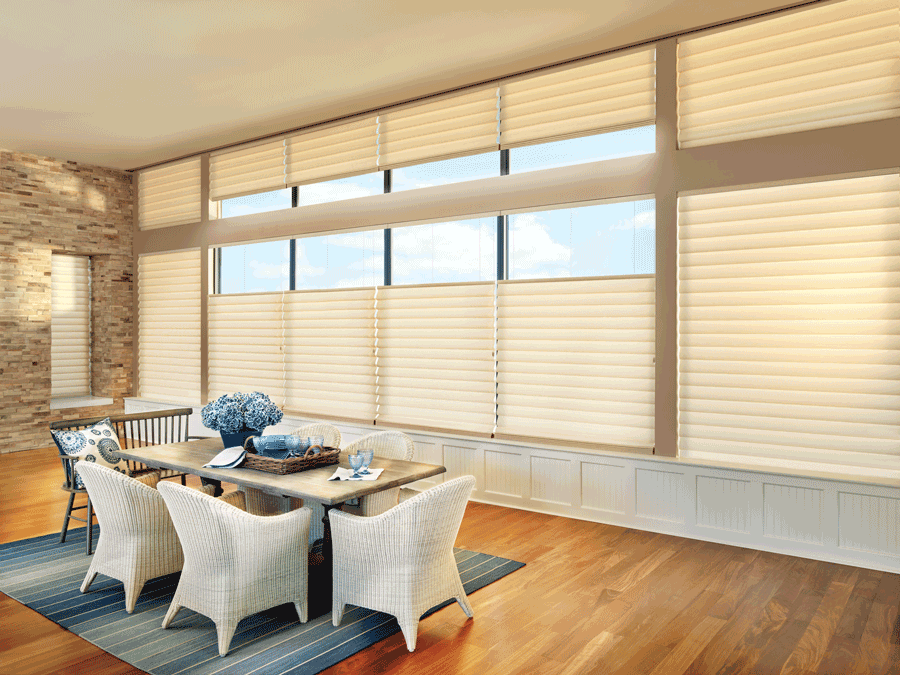 Yes, bare windows offer a modern look with minimalistic design. But trust us when we say–you do NOT want bare windows. Point number one, absolutely no privacy. Point number two, lack of temperature control, and we all know how unforgiving the Texas the sun can be. With these top down bottom up shades, you can customize how light enters based on your preference.
# 4 Complete Your Home Design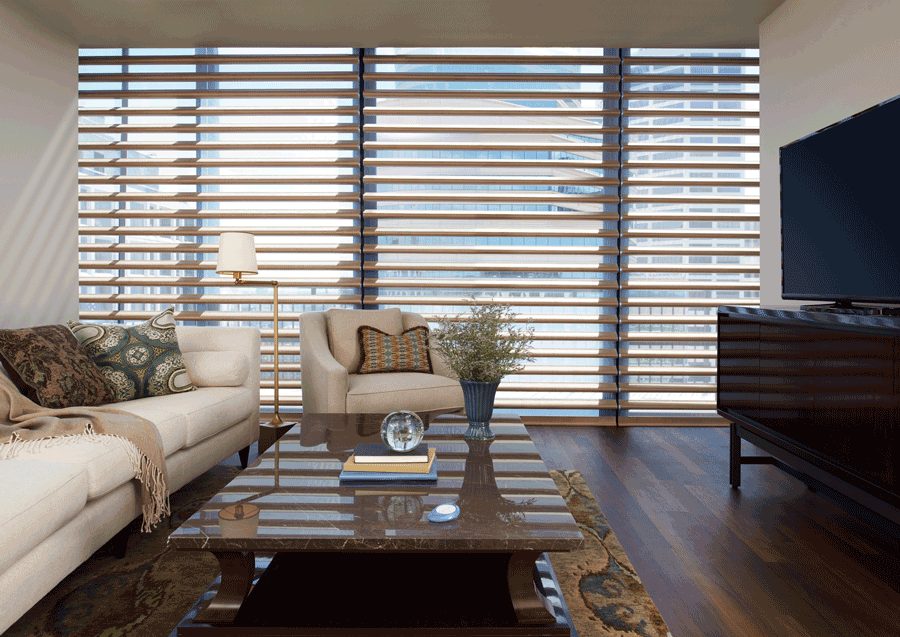 These days, windows coverings are absolutely style-driven. Say goodbye to the days of bulky drapes and standard plastic blinds. The brilliant look of designer fabrics on floor to ceiling windows will take your breath away, and have you wondering why you didn't consider them sooner.
# 5 Automate Your Life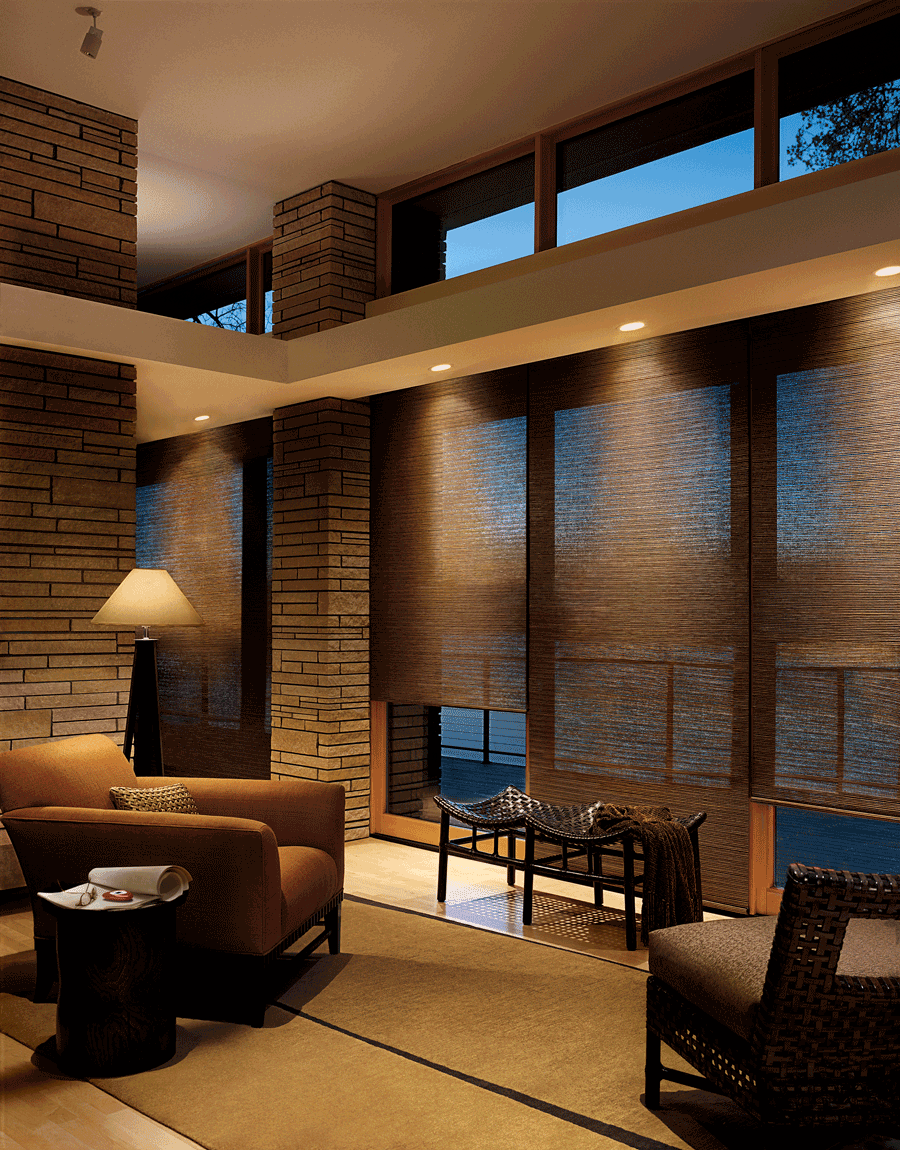 In this rapid-paced society we live in, "convenience and ease" influence the majority of the decisions we make. The same stands true for covering your windows. Make your life easy and effortless with remote control blinds and shades. Optimize your shades to fit your lifestyle with a simple click of button. Better yet, speak it into existence! "Hey Google, lower the living room shades".
Let's Cover Floor To Ceiling Windows With You!
Thinking you want to cover floor to ceiling windows in your Austin area home? At Austin Window Fashions, we have countless solutions customized to fit the function and style you'll need–and love! Have one of our designers come to your home, measure your windows, and offer design ideas that will make this process as exciting and seamless as possible. Let us help you and contact our team today!