If covering your windows is something you've been contemplating for years, it's time to take action. Finding the right window treatments to solve common window issues is simpler today than ever. You'll be amazed at the wide range of benefits that come from simply covering your windows–not to mention the refreshed style & function you'll enjoy. We have compiled a list of 8 popular reasons why homeowners choose to cover windows. Let's take a look…
#1 Glare Be Gone
Things have changed a bit, and you may work from home more often than before. Although avoiding the office is a welcomed change, there may be a couple things you miss–like tinted office windows that provide relief from computer screen glare. Rest assured, it's easy to create a comfortable workspace at home by covering your windows with the latest treatments. Declare your home a "glare-free" zone with light filtering, view-through shades. Make your workday more enjoyable by creating a productive atmosphere.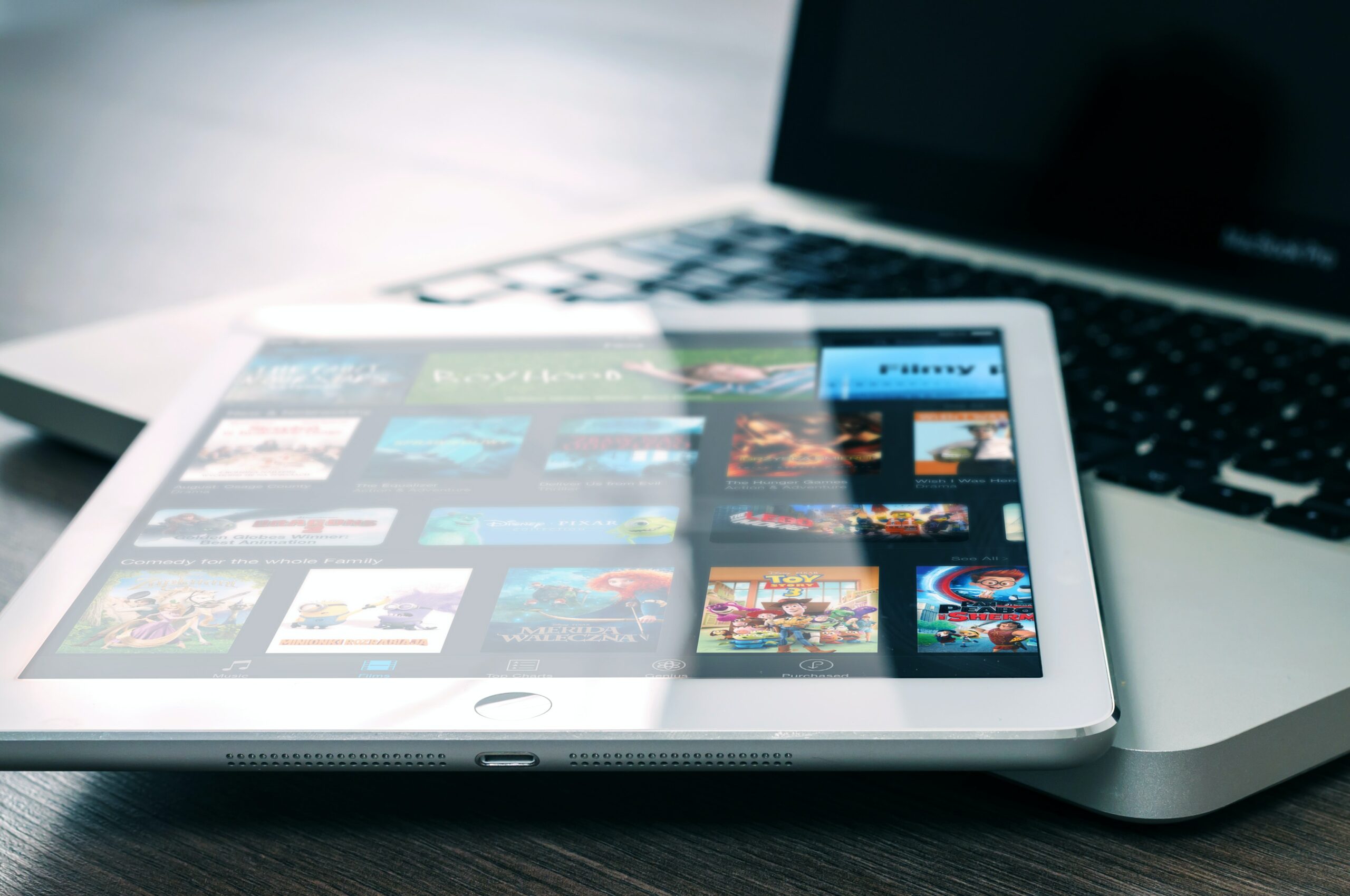 #2 Damage Control 
Too much sun exposure can be harmful, that's why applying sunscreen to our skin is so important, especially in Texas. What you might not consider is the effect UV rays have on your home. Sunlight penetrating through bare windows all day has a damaging effect on home finishings-like artwork, furniture and hardwood flooring. Covering your window will help prevent UV damage and save you money in the long run by extending the life of your interiors. Think of window coverings as a way to add beauty to your home as well as preventative maintenance.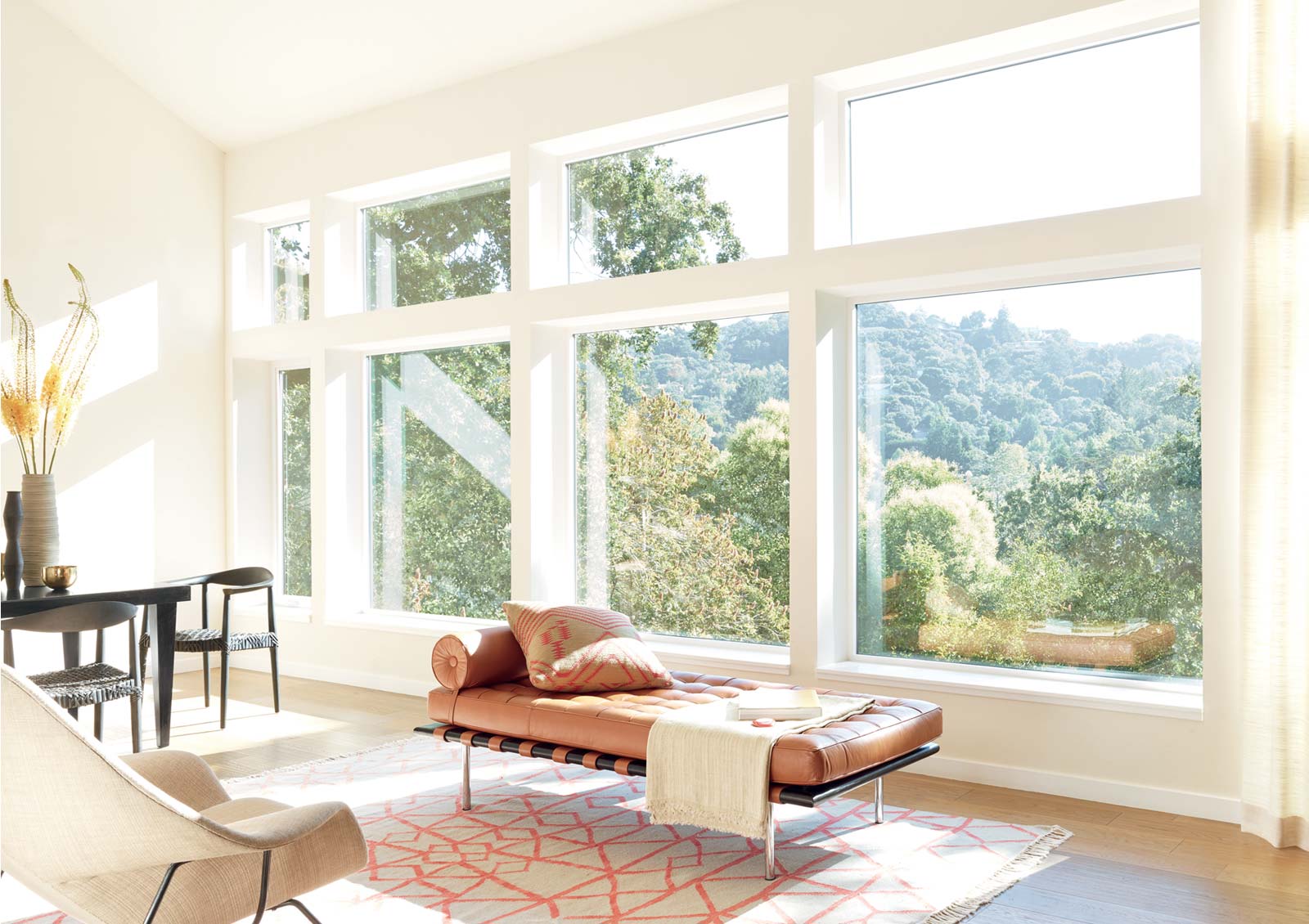 #3 Sleep In
It's a proven fact that 1 in 3 adults don't get enough sleep. According to the CDC, lack of sleep can have negative effects on your health. Window treatments can be an important first step in creating the right environment which leads to healthy sleep habits. Once you choose to cover your windows, you'll see immediate results like falling asleep faster and staying asleep. Create bedrooms that promote healthy habits with room darkening shades that can create a dark space in an instant.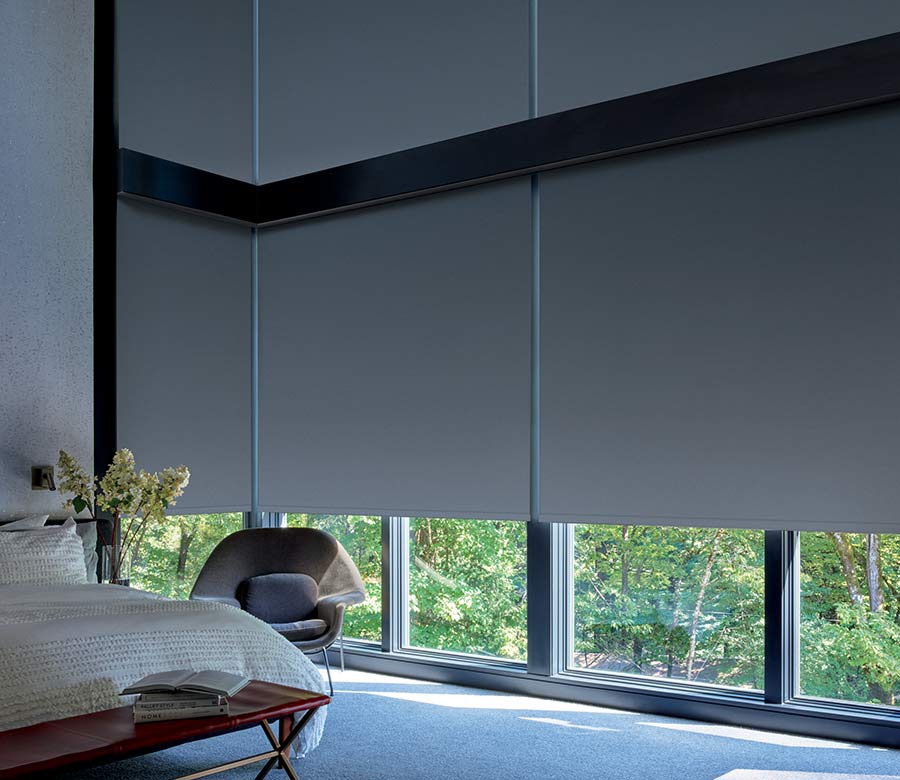 #4 Improve Privacy
Covering your bathroom and bedroom windows with treatments is a no-brainer. Those are private spaces after all, but what about the rest of your home? Bare windows may seem ok from the inside, but they reveal a whole lot from the outside–especially at night. Stay protected with window treatments. And with such an extensive collection, you're bound to find something that suits your style and improves the look of your home.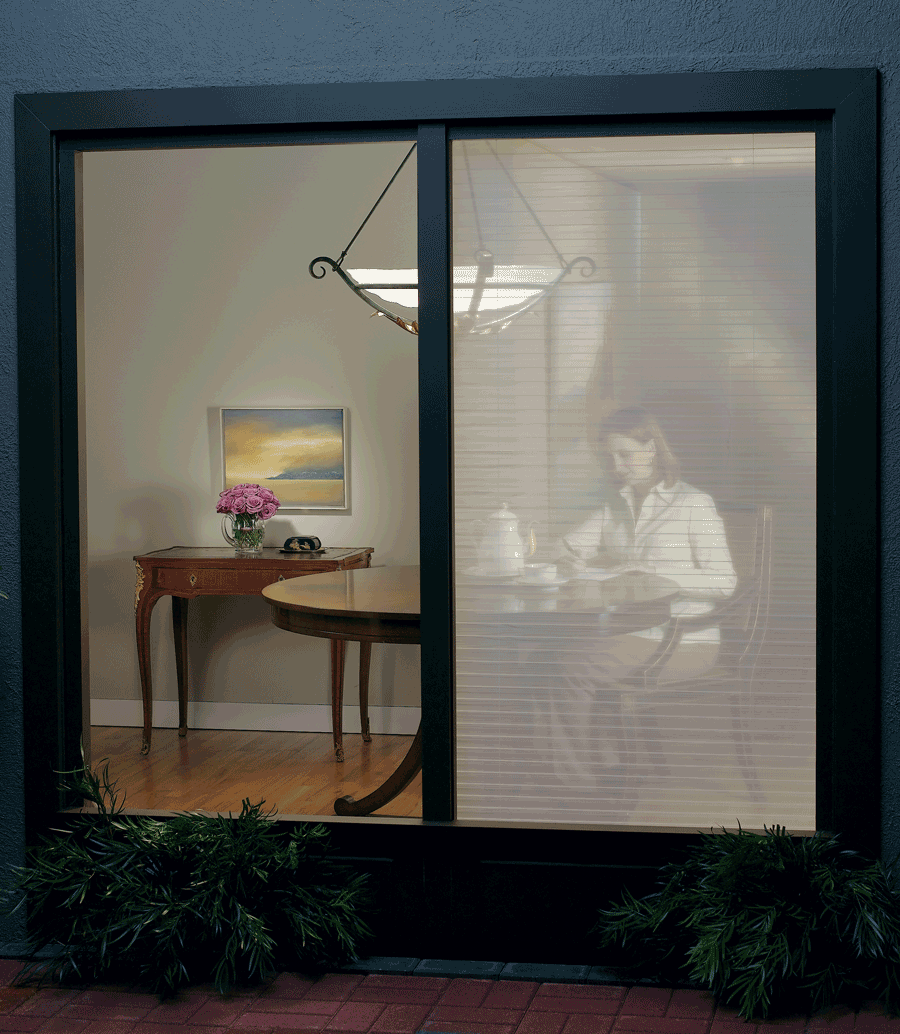 #5 Added Security
Now that we are on the subject of privacy, let's add security to the list of reasons why people cover their windows. Whether you live in the city or in the 'burbs, you want to feel safe in your home. Window treatments block the view into your home, keeping your private life private. By installing window treatments with smart home tech, you can adjust window shades remotely from another location. Think lake house, rental property, or even while on vacation. You'll feel more secure being able to batten down the hatch!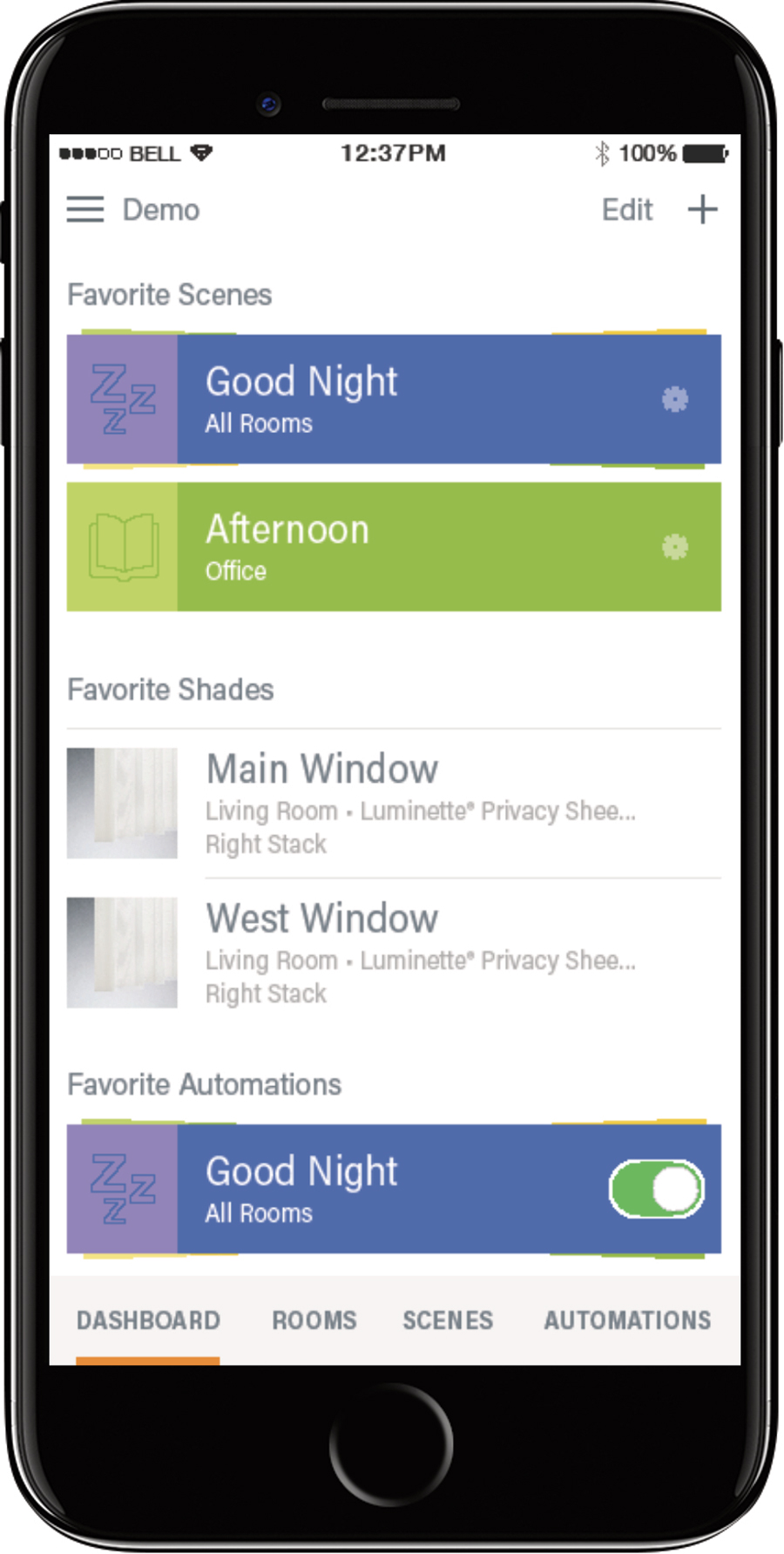 #6 Save on Energy Bills
It seems everything is more expensive lately! Wouldn't it be great to save money somehow? By covering your windows with energy efficient treatments, you can do just that. No matter the climate, energy is lost through the windows of your home. Covering those windows can prevent fluctuating temps from affecting your overall energy costs throughout the year.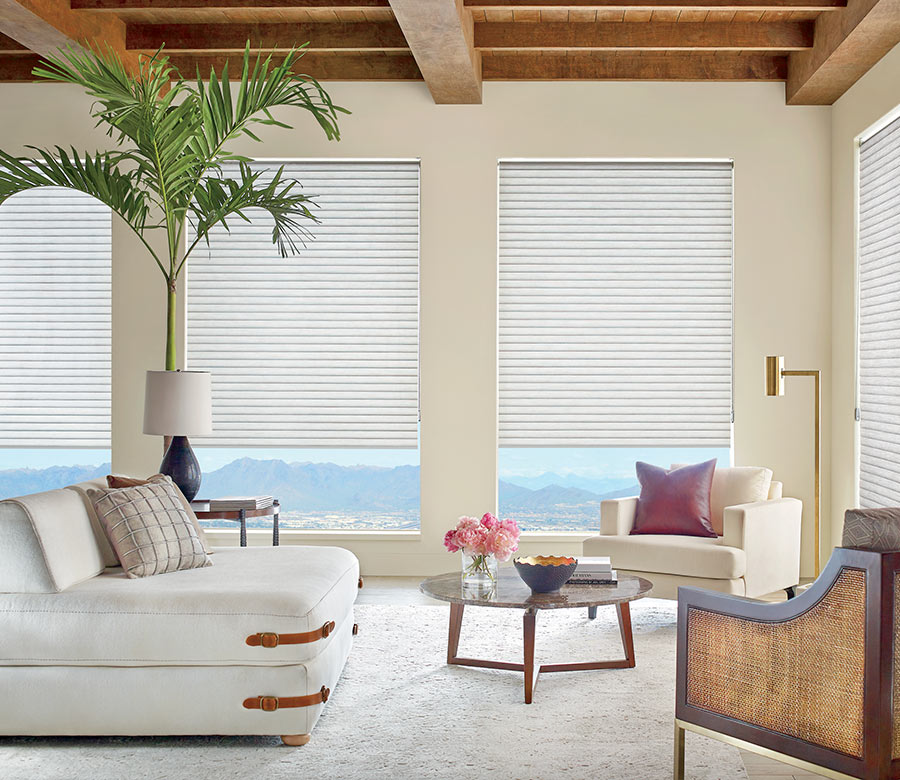 #7 Lighting Matters 
Years ago if you wanted to draw the shades to prevent sunlight from coming in, you'd have to settle for darkness. Window treatments were virtually an "on/off" light switch. Fast forward to today where your lighting options are endless. Cover your windows with treatments and enjoy everything from softened light, to room darkening and everything in between.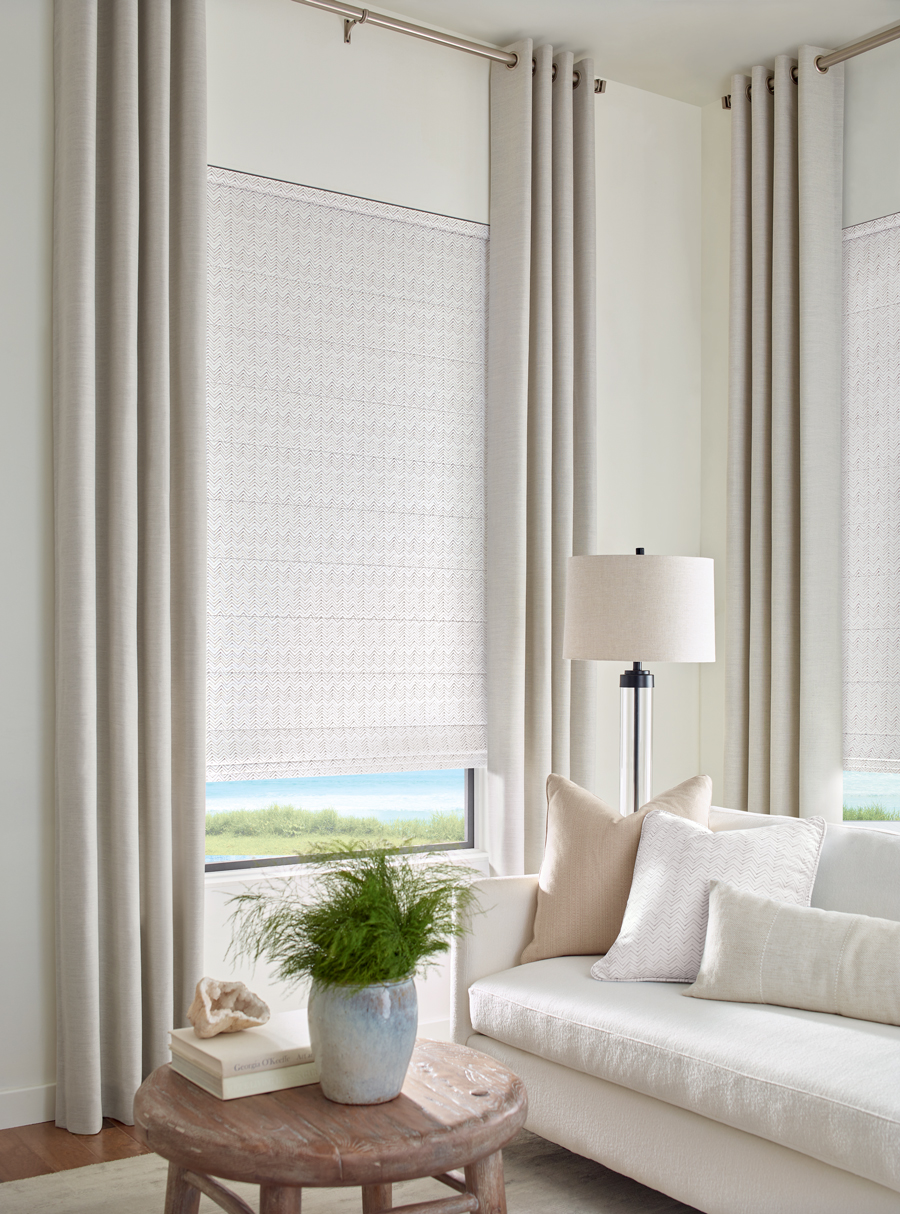 #8 Be In Style
And so it goes, when we think of improving the look of our home, we rarely consider the impact window coverings can have. But with so many new styles and industry innovations, you can really recreate the rooms of your home. By adding fabric to your windows in new colors and contemporary patterns you'll create a fresh new look. Don't disregard the effect new textures may have on your space, why not consider plantation shutters or woven woods–both beautiful options for your newly designed space.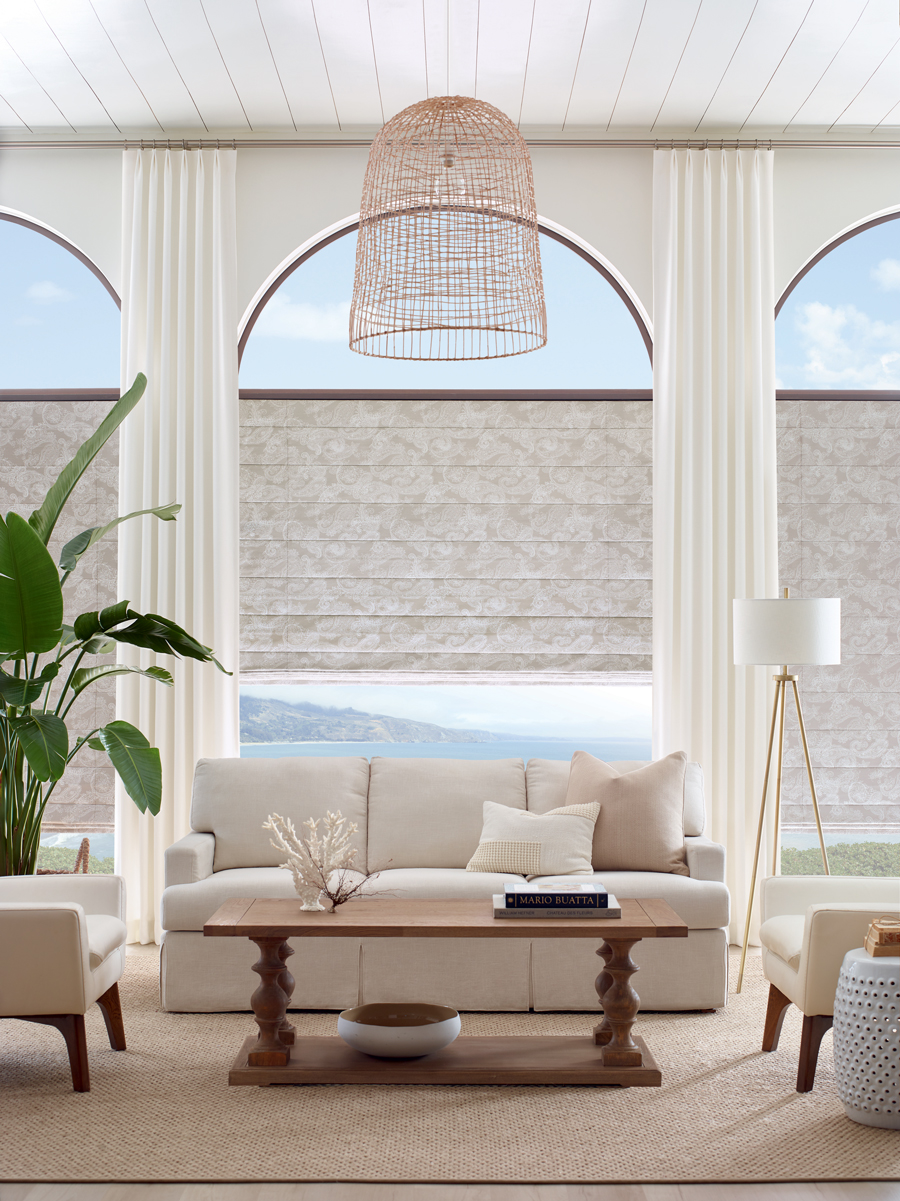 Ready, Set, Cover Your Windows!
Hopefully, our Top 8 reasons give you reason to cover your windows. Our team is willing to help guide you through the process of updating your home with window coverings. Never before in the industry have we had this many innovative products across multiple lines. We can solve your window issues without compromising on style. Come see for yourself, visit our showroom and get the ball rolling. We love what we do, especially the solving problems part. Connect with us today for a FREE consultation.