The lighting in your home is more important than you may realize. It can truly create just the right atmosphere. This is why light filtering window shades are becoming a must-have. Because they can block out glare and UV rays, yet still bring in natural light, they are crushing the market. Want even better news? The option of dual sheer shades has expanded the range, becoming more readily available in more collections.
Dual Sheer Shades Defined
Speaking of increased availability for this amazing feature…dual sheer shades are not just in one product collection. They come in a variety of styles, operating features, solutions and a range of light control. The fantastic ability to have view-through to room darkening can be achieved all in one headrail.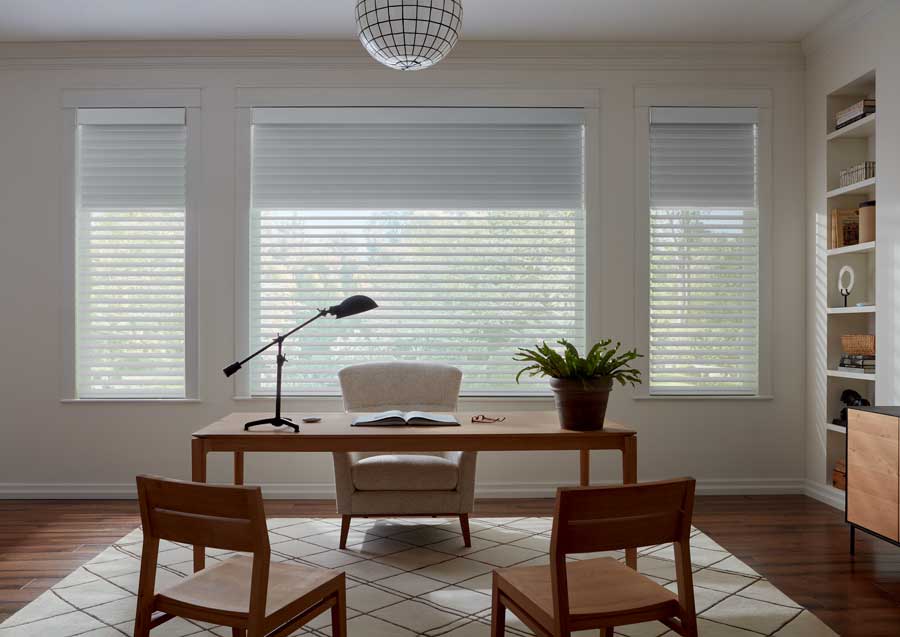 Product Line-Up
Silhouette Window Shades
This sheer fabric shade collection's name to fame was their range of light-filtering & view-savoring options. However, now, it gets even better! The addition of the dual shade feature lets you add room darkening to the list of controls. This is a secondary blackout roller shade that can be lowered or raised for optimal control. Silhouette window shades are available in the Nantucket collection.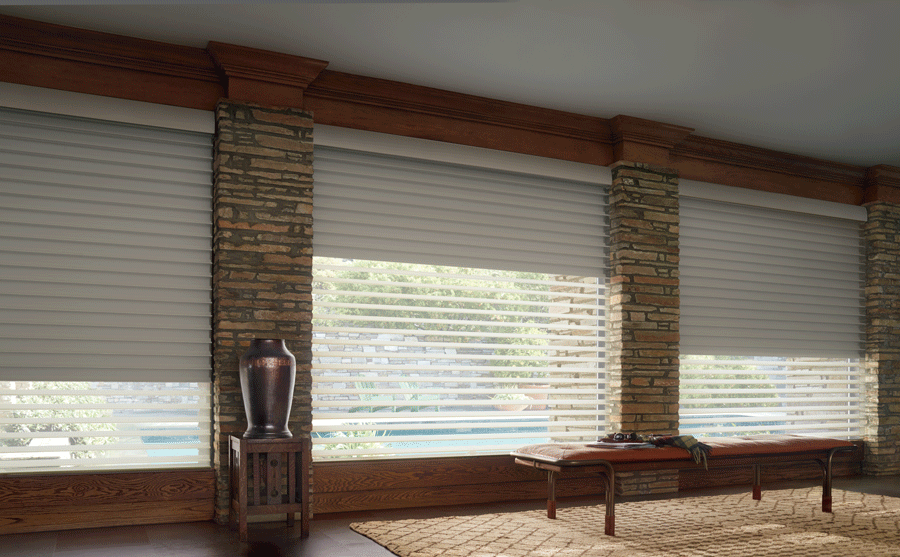 Pirouette Window Shades
These window shades have been offering a large variety of range when it comes to light control. You can adjust the vanes to change the lighting to soak in the view or be greeted with a soft glow. If room darkening wants to happen, there's that opinion when closed up, all in one.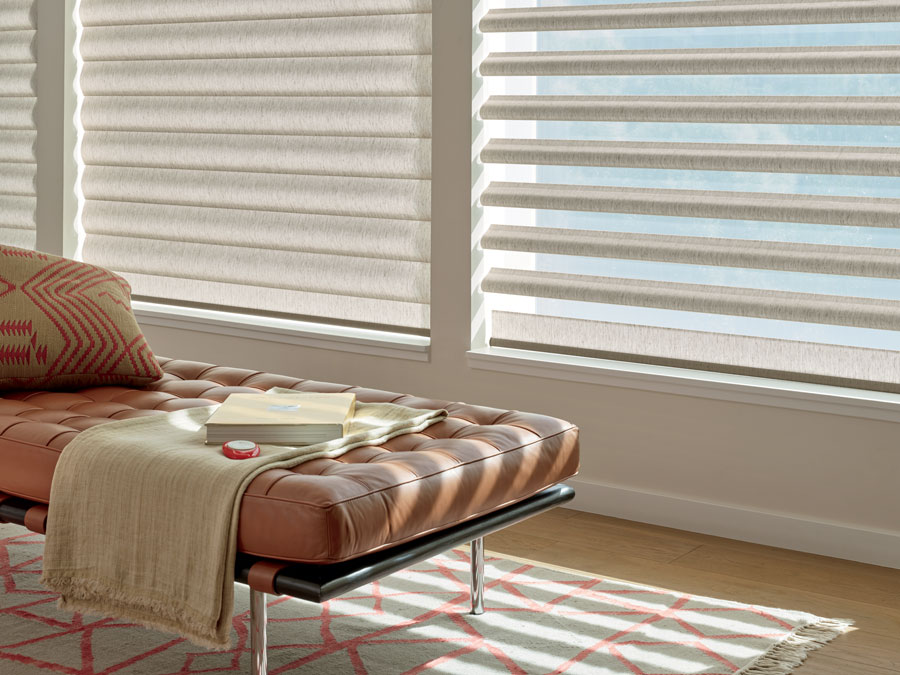 Designer Banded Shades
You may have heard this kind of shade called Zebra Blinds. They are innovative shades that offer a variety of light control with a modern look that is incredibly appealing. The view can be enjoyed plus adding geometric art right at the window. If you want a dark shift, simply adjust the solid fabrics and out goes the light.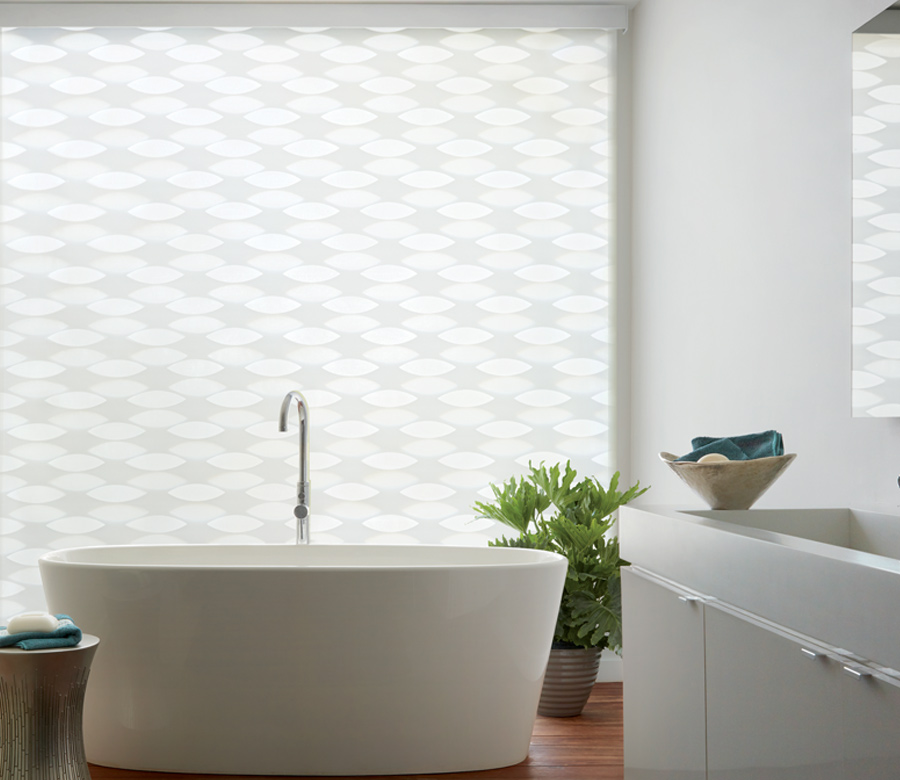 Designer Roller & Screen Shades
Roller shades and screen shades have been given a face lift with dual shades that share a headrail. The two-in-one option allows you to choose two separate opacities to create the perfect environment for any room. 
Filter the light

Block it out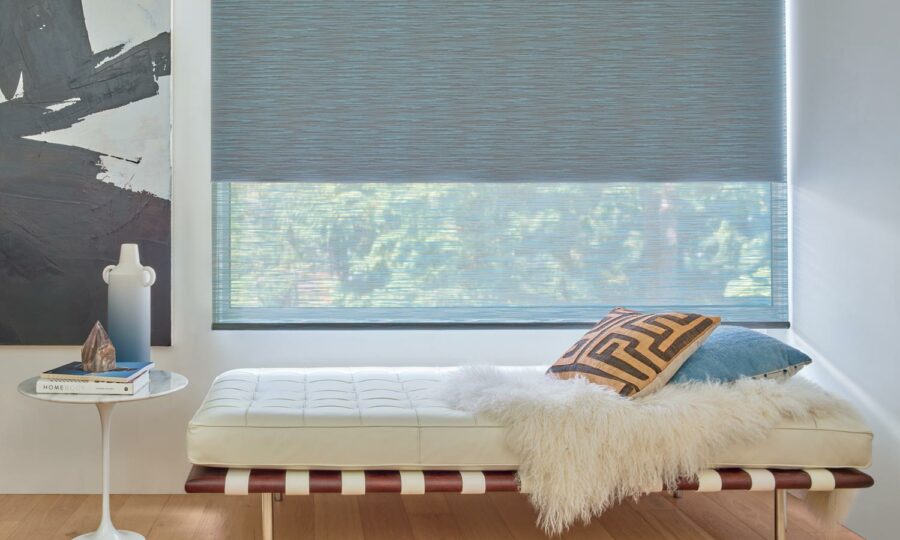 Vignette Modern Roman Shades
If this wasn't one of the first, or fourth options that came to mind, don't worry! Roman shades aren't thought of right away as the ideal sheer shade. But, it is a top contender due to recent improvements. Bringing the concept of dual sheer shades to rolling romans secures their position as a beautiful possibility. Also, the secondary shade can drop into place for a sheer glow and view of outside.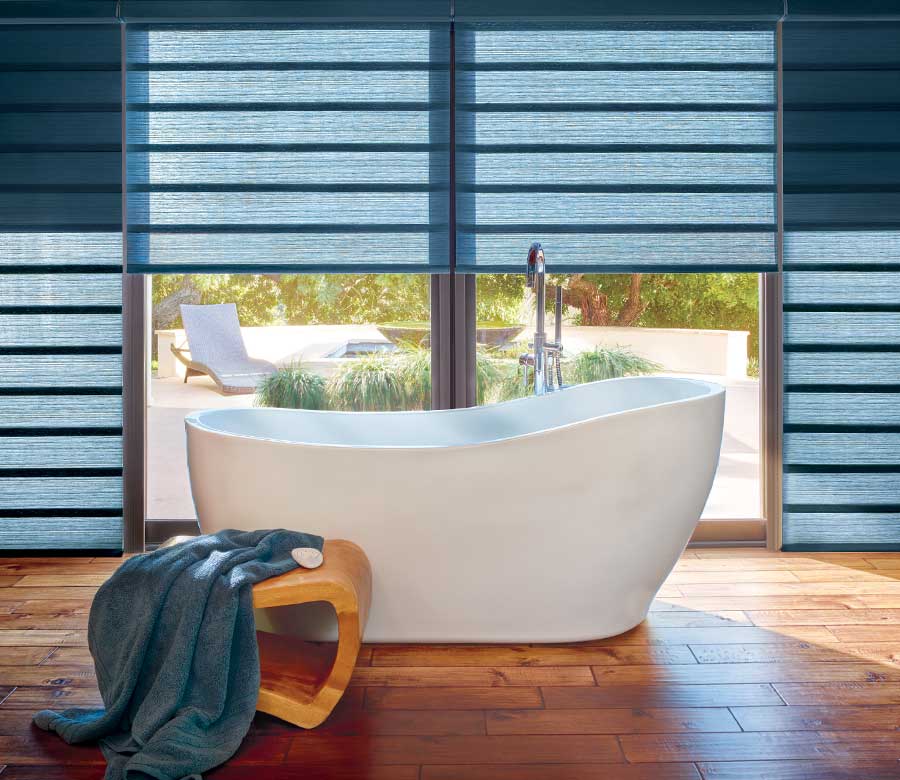 What's Your Favorite?
There are many options to pick when it comes to the innovative and convenient properties of dual sheer shades. Were you able to pick a favorite, or maybe a few favorites? We obviously understand if they ALL sound appealing. Let our knowledgeable staff at Austin Window Fashions help determine which would fit your home and its needs best. Contact us today for a free in home design consultation to get started right away!