Do you love the arches, angles and specialty shapes of your uniquely-shaped windows? They certainly add character to a home. But, what about coverage? Have you been considering the benefits of covering them, but find yourself hesitant on losing out on the look. For the tricky windows in your home…we can help!
It's Important to Consider
The entire range of possibilities…
The amount of coverage you'll prefer: full or partial
The direction the windows face: lighting, UV rays, privacy
The function of the room: bedroom vs great room
How to operate: manual, motorized, no adjustments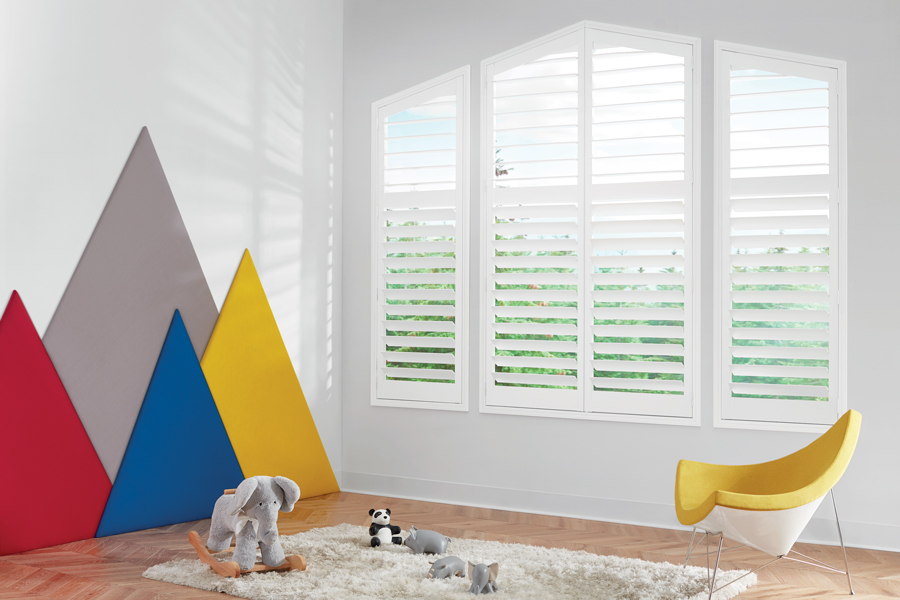 The Grand Foyer
An entryway with tall ceilings is stunning. When those exterior walls have arched or angled windows, it really sets your home apart. But, depending on which direction your home faces, or how much foot traffic can be outside, you'll want coverage that provides light control and privacy. And, when your uniquely-shaped windows are out of reach, it's important to think about adjustments. Many homeowners love smart shades for this reason.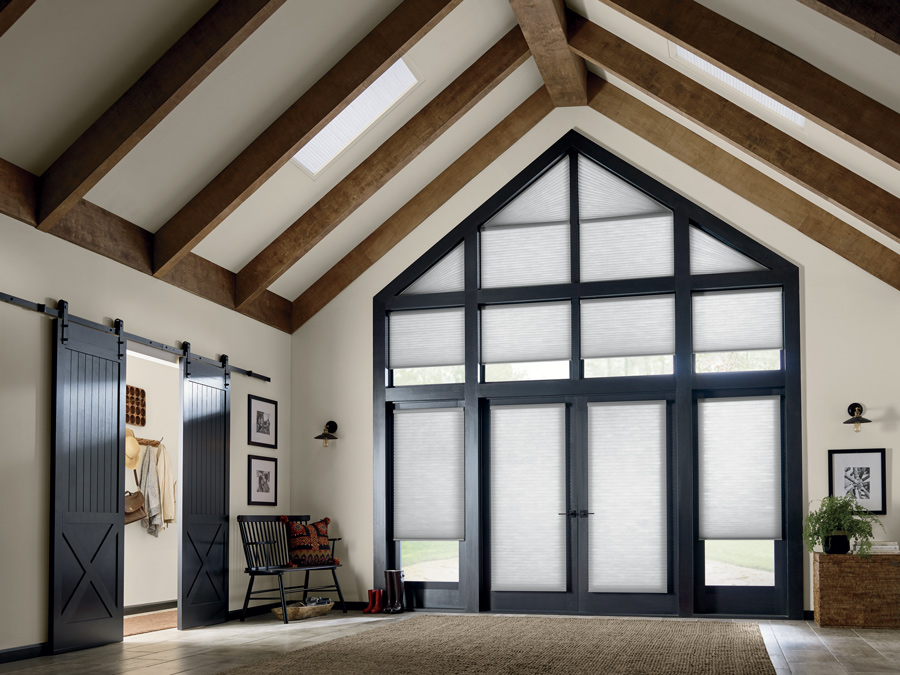 How Much Coverage?
Covering uniquely-shaped windows will lead you to the question of full or partial coverage. This can often be a personal choice–every home needs its own custom set of solutions. While it can come down to the amount of light entering and the privacy needed, what can be especially important is the room function.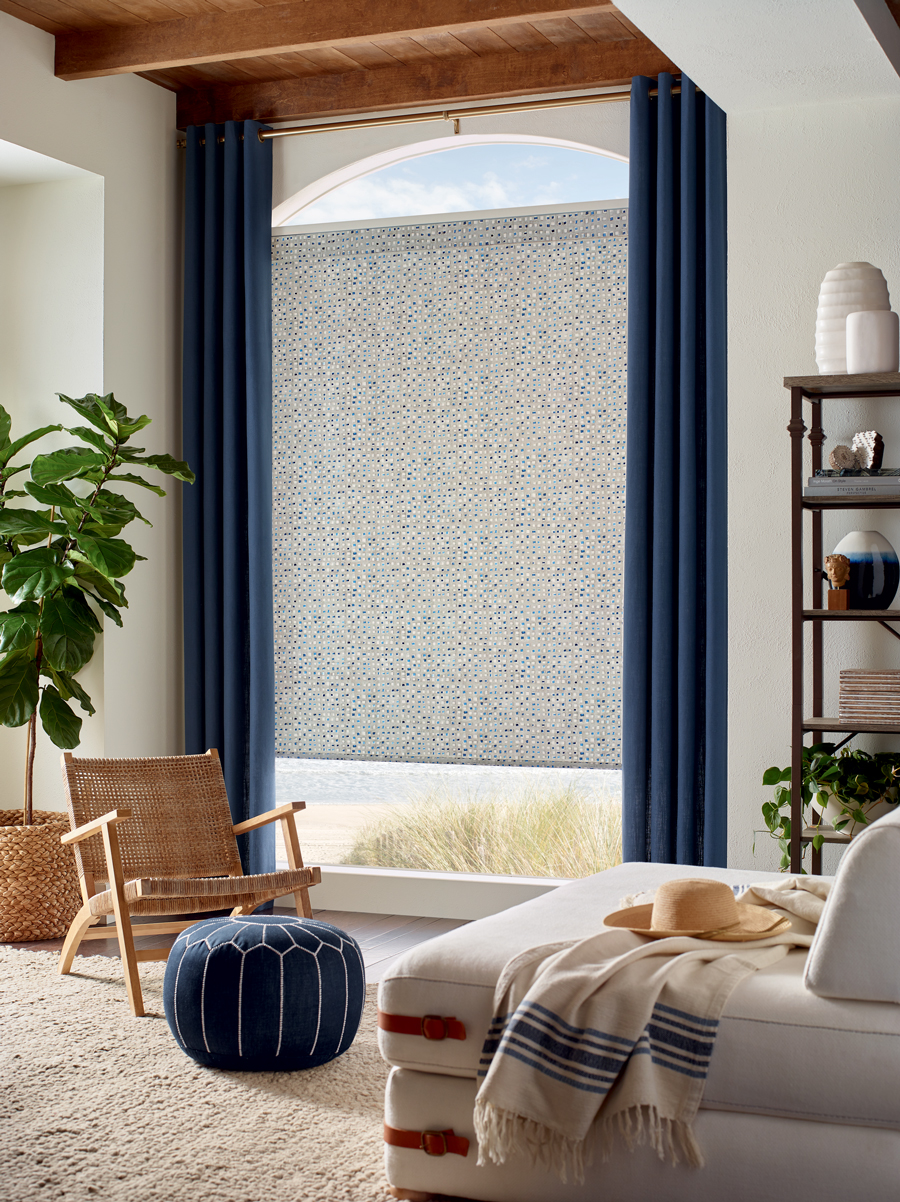 Some rooms look amazing with the arches on display, with light flowing through the top of the window. Other times, like in a bedroom, or a space that gets flooded with light, full coverage is needed to maintain comfortable temperatures & atmosphere.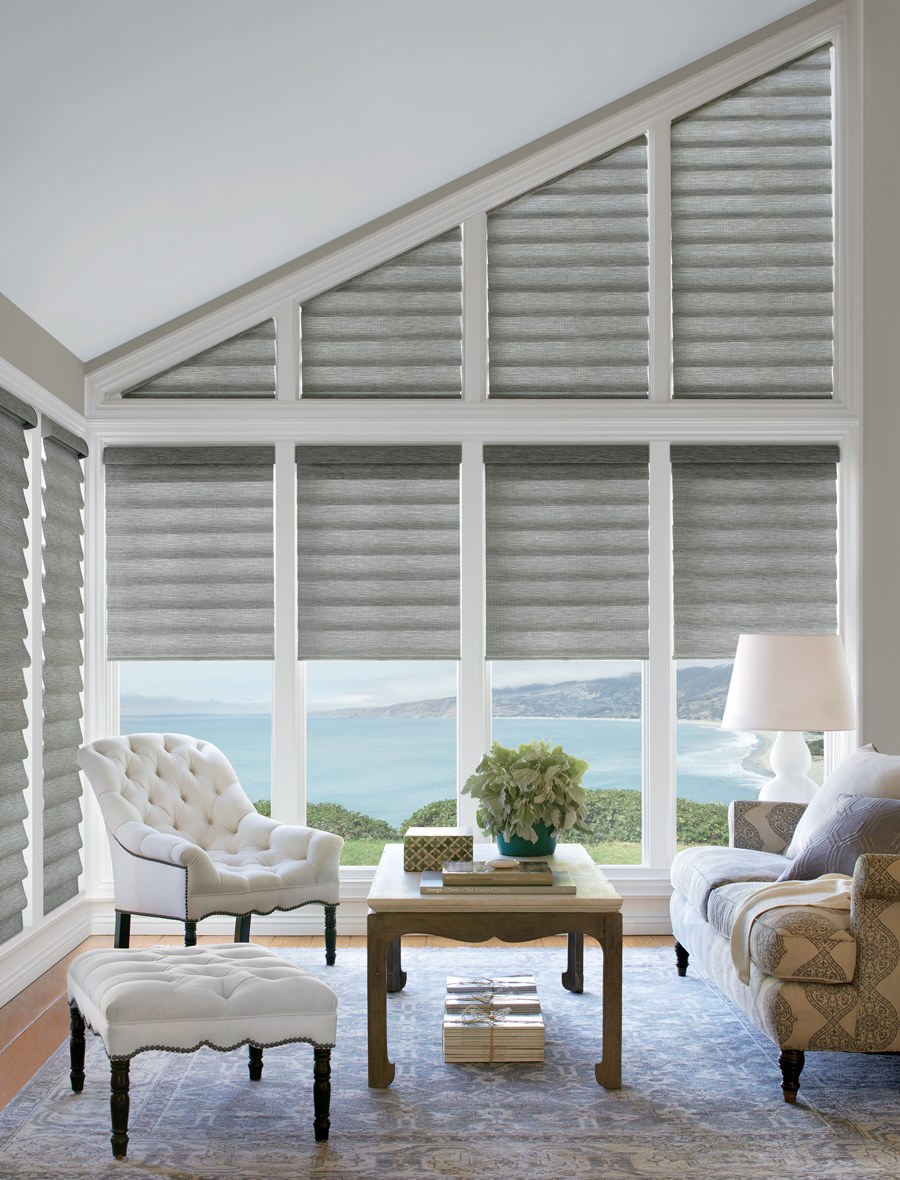 Coordinating the Style
As you scroll through the possibilities, there are probably a few products you see that you like. While the benefits of light control, privacy and energy efficiency might be important, it's vital that covering the angles and arches will result in a dynamic look.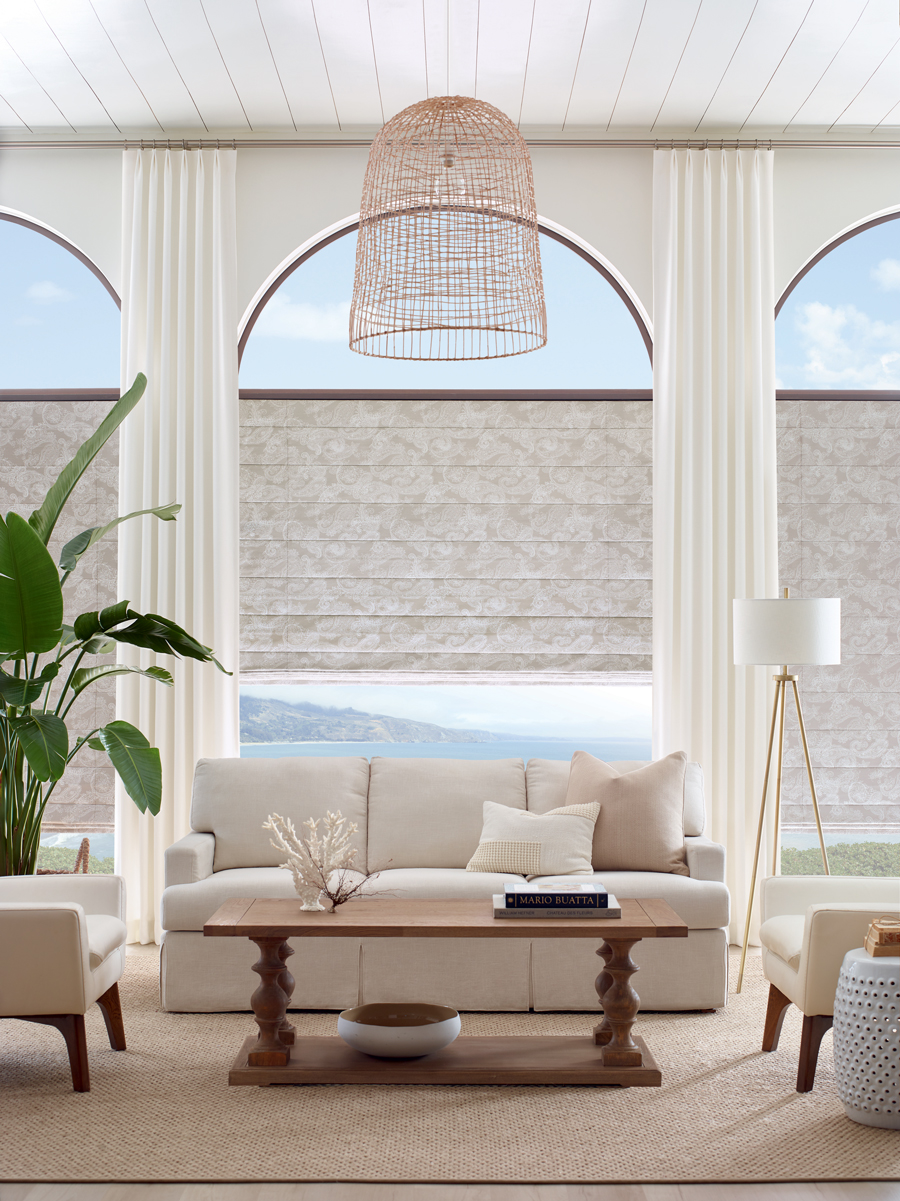 You can visit our Specialty Shapes solution page to find a list of products available for your uniquely-shaped windows. But, don't let that limit you. This is where it can be so helpful to work with us. We'll guide you to products you can use based on all the factors you are facing. Remember that list of considerations? You don't have to! We'll put together ideas with benefits that will coordinate the look of your home. Is it time to get in touch with our team at Austin Window Fashions? We'd love to offer you a FREE consultation.