Different Looks for Different Rooms with Hunter Douglas
November 28, 2014 | Austin Window Fashions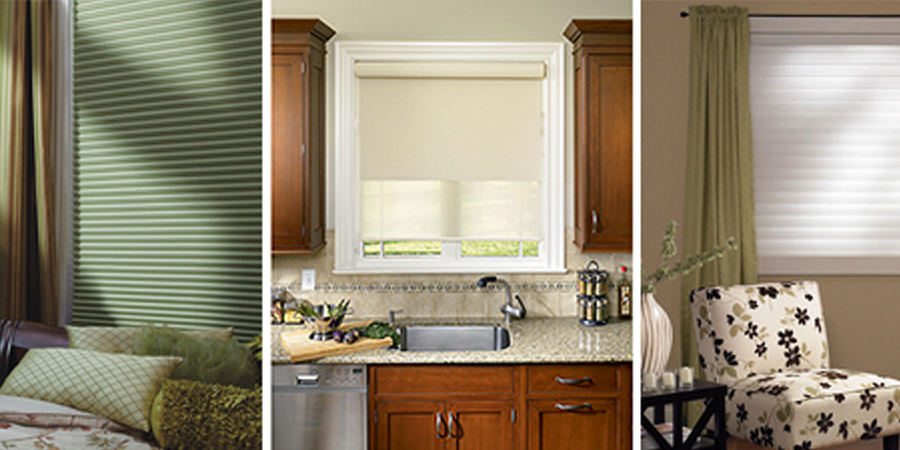 "Honestly, it's just a welcoming place to go into," Angela Lipscomb said of the Austin Window Fashions showroom.  "I got to see everything right in front of me and was able to get my hands on things.  It's hard to tell online what exactly something is going to be, so it was really helpful for them to explain everything."
When Angela built her new home in Austin, she had a completely blank canvas.  With no furniture and nothing on the walls, her first step was window coverings.  She needed something beautiful but neutral so that as she did fill in her space, everything would blend nicely.
"I began by looking online.  I knew Hunter Douglas did good work, so I went to their website and Austin Window Fashions is listed there [as an authorized Gallery dealer in Austin]."  From there, Angela did what many of us do and went in search of online reviews: "I went to Yelp to find out if these people were really ok!"
After all that checked out, Angela and her design consultant, Laurie Clifton, went to work outfitting the whole house.  In the more formal / guest-prone living areas such as the dining room, breakfast nook, and family room, she chose Nantucket Window Shadings.
Next was the window over the kitchen sink.  Initially, Angela selected Hunter Douglas Solera soft shades, but the fabric wasn't quite right.  She informed Laurie of her change of heart and they quickly and easily switched to Designer Roller Shades.  "Laurie hit it spot on with the fabric that was perfect!" Angela said.
Several of the other rooms received different version of the Duette Honeycomb Shades.  The west-facing guest bedrooms and the game room got the single cell, opaque for extra light and heat blocking.  The gym and study were dressed with single cell, semi-opaque Duettes, which allows a nice glow from outside, but at the same time gives privacy.  "The privacy is so important because our neighborhood is still being built, so this way the guys next door working on the roof aren't able to just stare at us!" Angela laughed.
In the master bedroom, Angela chose the opaque Duette Architella Honeycomb Shades, which has a cell within a cell, as they provide excellent black-out abilities.  "I like that because in the bedrooms where we used the opaque, it's pretty much pitch black in there," Angela explained.
Each space received the exact window treatment that it needed.  Laurie explained that her approach with Angela was the one she takes with all of her clients: "I work to get to know my client's needs and then suggest the best product for each space.  In Angela's case, we found some cost effective options since we had so many windows to cover."
This approach worked perfectly for home-owner, Angela, and the overall encounter was actually a lot of fun.  "Honestly, Laurie was the best part of the whole experience!  At the end of the day, you can buy window coverings through a lot of different places, but to me, it was important to have someone who could explain everything and show me the benefits without trying to up-sell me in any way.  That made me feel very comfortable with a large purchase," Angela said.  "And we had fun!  It was like having your girlfriend sitting there choosing things with you, but she actually knew what she was talking about!" she added with a laugh.
Laurie agreed, "Angela was fantastic!  I feel like I've known her for years!"
At Austin Window Fashions, Angela found the perfect fit she needed for her home and for her personal needs – just the right window treatments and a design consultant she could fully trust.