We can't get enough of black trim windows these days, thanks to Joanna Gaines and other popular designers. They have taken the industry by storm. We agree, black trim windows look amazing from the outside. But, how to cover black trim inside the home can create a bit of a challenge. Today, let's discuss some frequently asked questions about covering these windows, it's not as difficult as you may think. 
Will blinds work on black windows?
Sure! Shutters, Shades, Blinds and Drapery will work on black trim windows and outfitting them with window treatments doesn't cost extra. Afterall, you already paid a premium for the custom manufacturing of black window frames.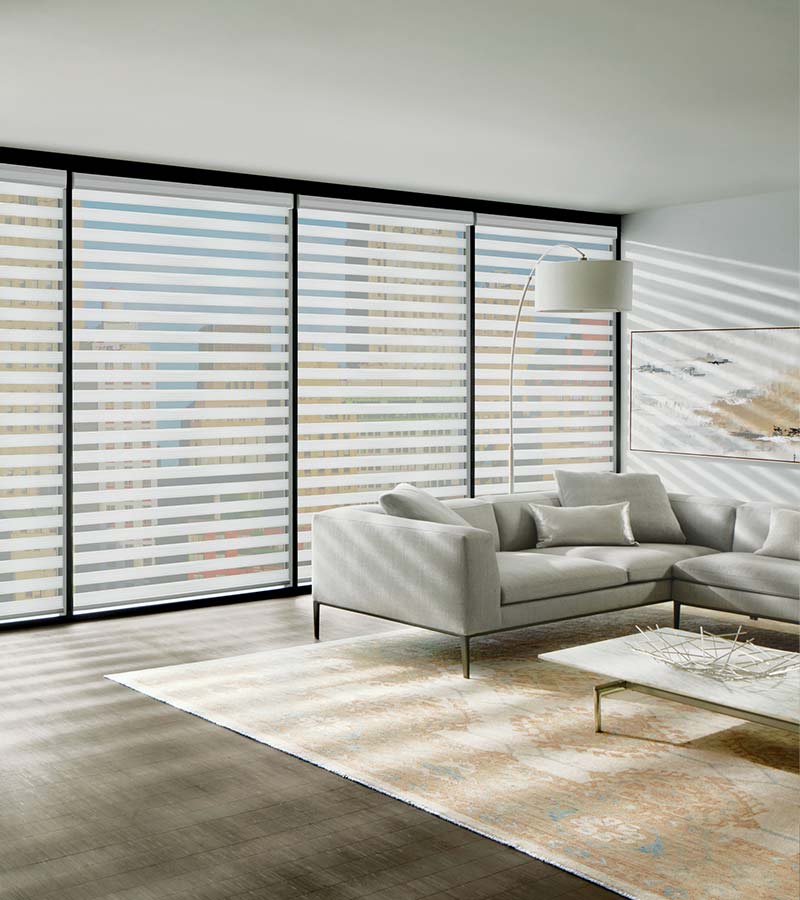 Can I cover black trim windows without losing their look?
You chose black trim windows for a reason, so covering them may seem counterintuitive. But by choosing a sheer shade or see-through treatment option that fits the window just right, you can still enjoy their sophisticated look. We can help fit your windows perfectly and you can benefit from privacy and energy efficiency.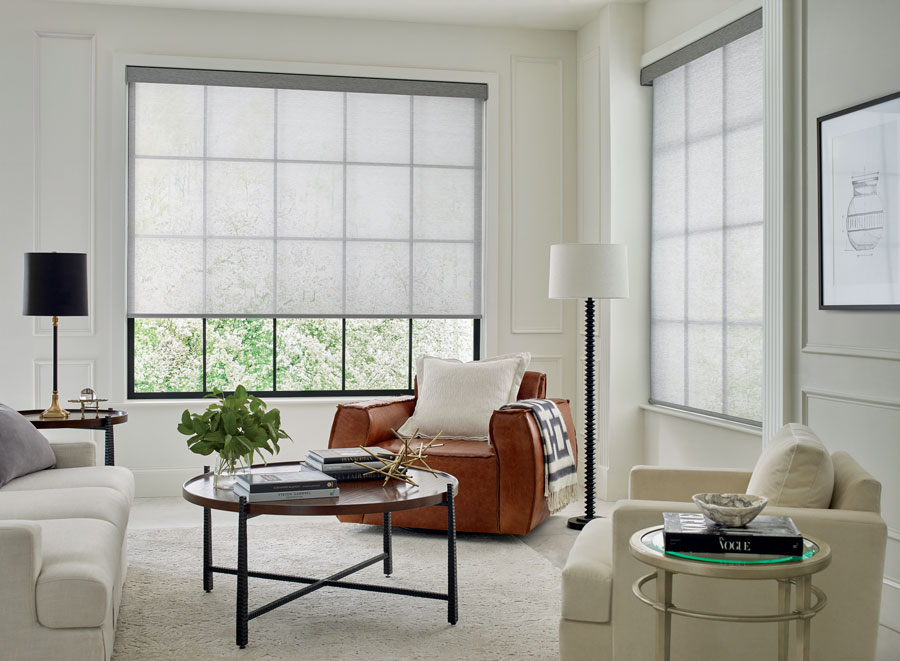 With so many options in window coverings today, you should consider all possibilities before making your final choice. Consider window coverings that have two different settings or as we say in the biz "dual control", one setting for filtered light and one for privacy. You can get the same results with the dual shade feature which allows you to add a second shade to the headrail and drop it down when you need to cozy up the house.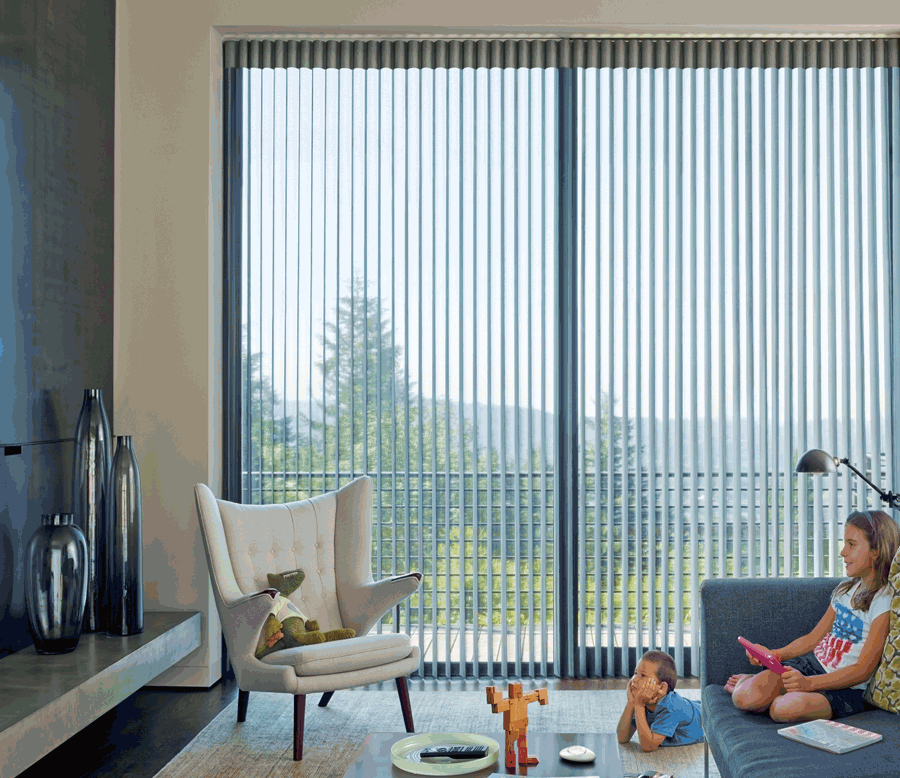 Should I cover black trim windows inside?
Sure! There are no rules that say your black trim windows must be visible in every room of the home. If you are going for a softer look in a bedroom or dining room, covering the black trim windows may be a necessary step to take. You can design your window treatments to cover the black trim all the time or some of the time, the options are endless.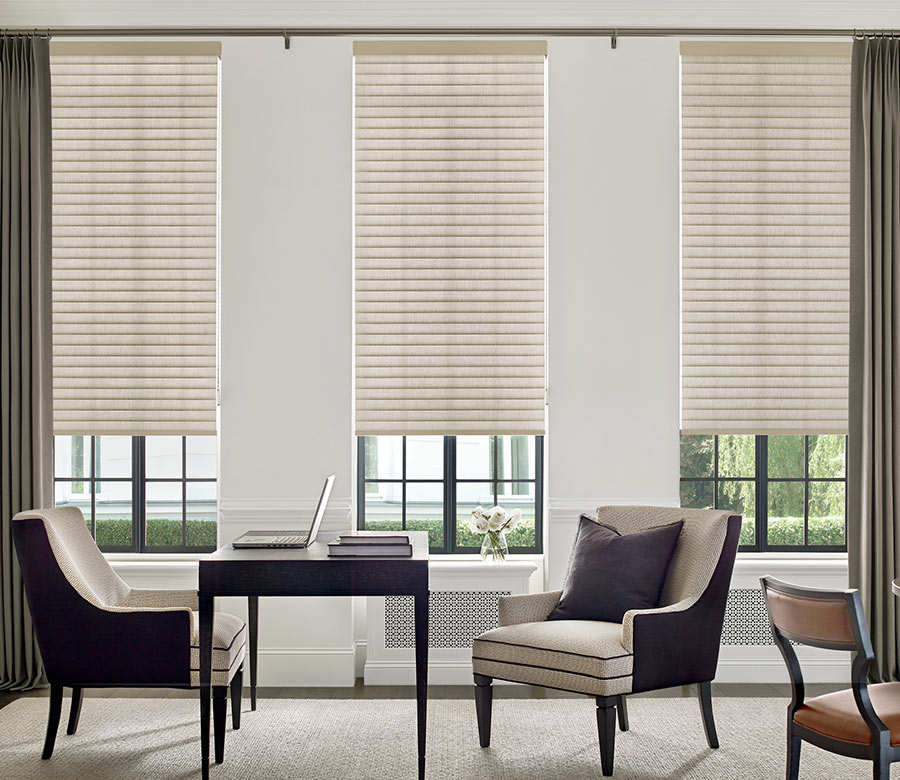 Keep in mind that exposing your black trim windows can create dimension, a subtle contrast that may be a welcomed accent to the overall look of your space.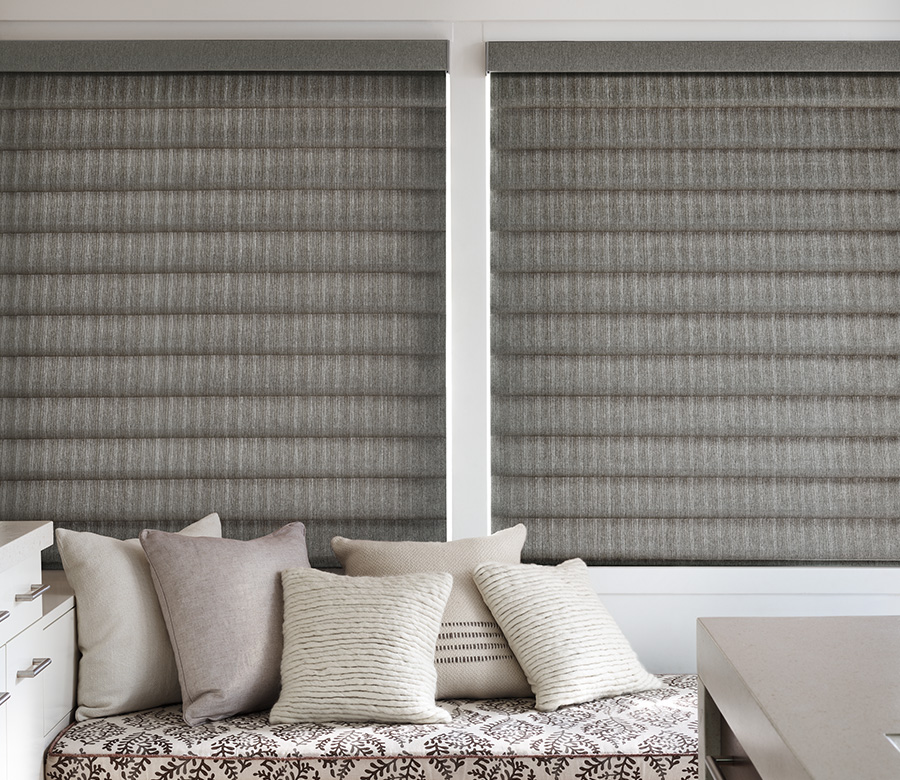 What will black windows look like on the outside?
Whether you have white or black trim windows, anytime you add window coverings to your windows, it will affect the outside look of your home. But many shades are created uniformly with this dual purpose in mind. Same as inside, consider the look you are going for, if you want to create a contrast look from the outside or if you simply want a subtle uniform look to complete your home-the choice is yours.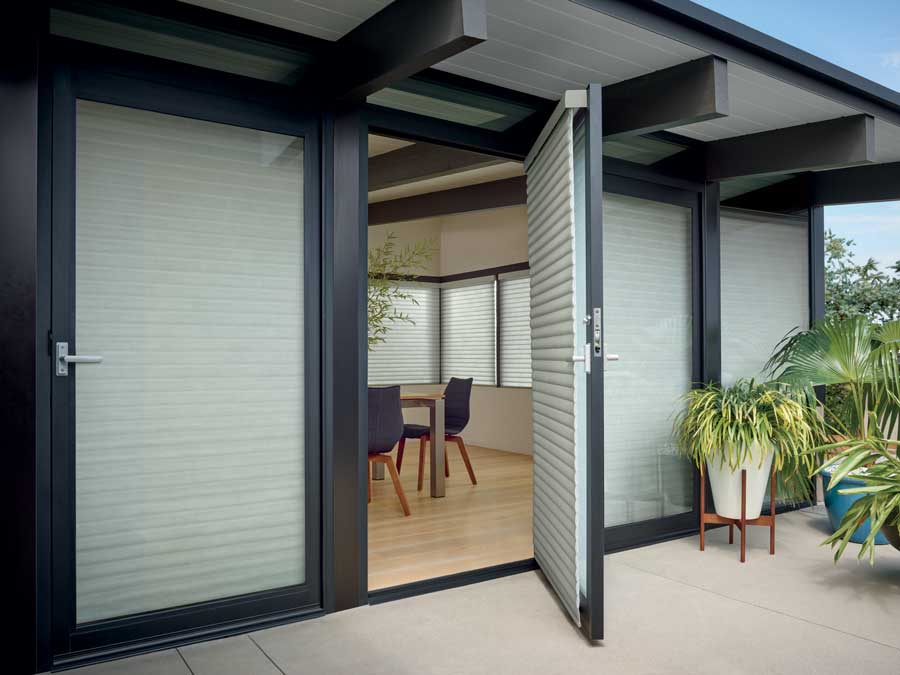 Could I change white window trim to black?
Probably, but why not consider working with what you have. We can help you create the look you want by creating contrast. Instead of black trim windows and white window treatments, do the opposite. Use dark window coverings with your current white trim windows. You'll arrive at the same look. WE can help you think out of the box!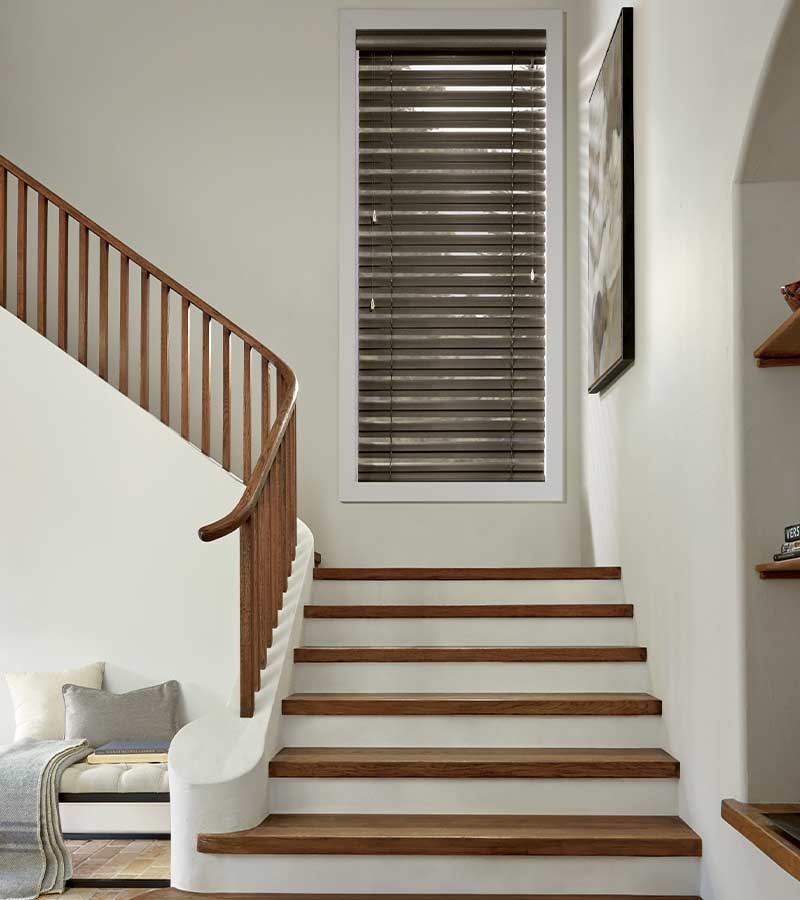 Check out how we used these shutters to change the look of this home and create "the look". No need to go through the expense of replacing windows if you don't have to. This way, you get the look you love with the solutions you need.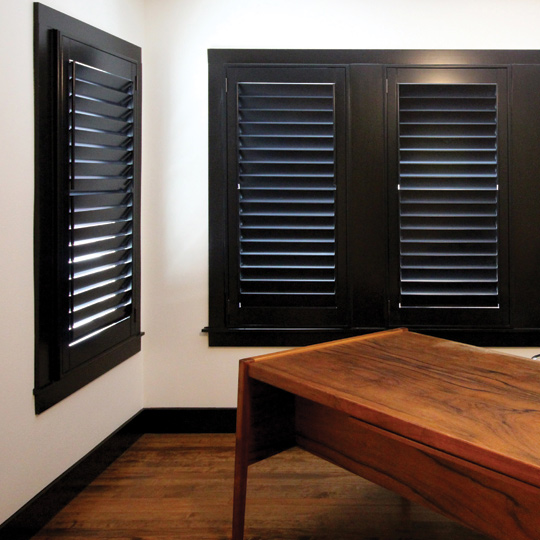 What's the right way to style black windows?
The good thing is that black trim windows are neutral and pretty much look fantastic with any window treatment you choose. Our advice is to find something you love, but address the functional needs of the room as well. If you're looking for privacy, light control, room darkening or energy efficiency, choose a treatment that addresses those issues for you, too.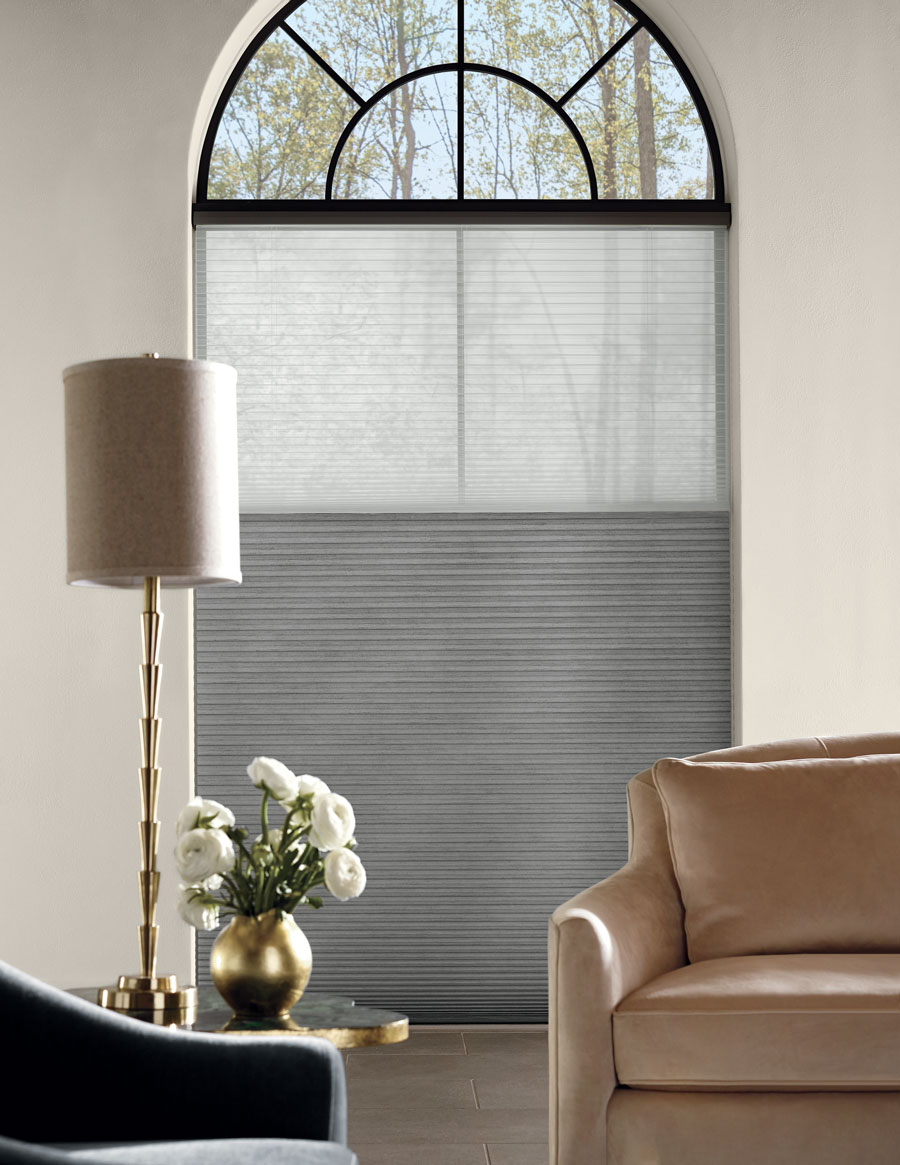 We have ideas to cover black trim windows, just ask. 
Black trim windows are the talk of the town and we have been discovering new ways to cover them each and every day! Visit our showroom and see for yourself the many options in window treatments for black trim windows. Innovation and technology have changed the industry since the last time you looked, we guarantee it! Come in and see what's new or schedule an in-home visit, we'd love to see the project you're tackling. Let's get started. Find us here for your FREE consultation!