This season has left us all spending much more time within our homes than ever before. After all, the world is experiencing something that it hasn't in over 100 years. We, here at Austin Window Fashions, have decided the best way to get through all of this is to ask you, "How can we help?" We've created this business to help improve your homes, and now is a perfect time to keep doing that. It's important that we all stay in this together and keep inspiration and spirits high during this time.
Your Healthy Home
Creating a healthy home, especially during such a difficult time, is very important. This information may seem basic, but we're here to offer solutions if you happen to be lacking any of these. The Sleep Foundation provides ways to not only improve your sleep, but your life in general.
Here are the top four ways to better your life and sleep habits:
Create and Stick to a Schedule.
Embrace Comfort.
Assess Your Space.
Soak up the Vitamin D.
Stick to a Schedule.
Schedules are important because they offer a level of control and normalcy in this time, full of lots of unknowns. Being cooped up in your house, with everyone home all the time, can feel very messy. That's where a schedule comes in handy! It helps you break the day up into specific chunks, leaving you feeling more productive and your kids able to stay more engaged.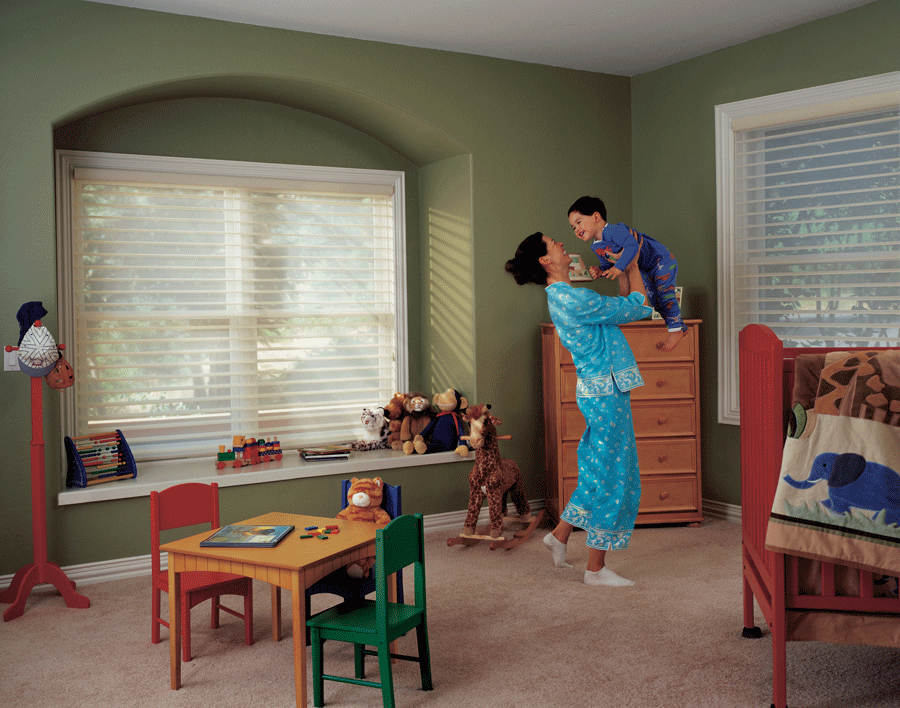 Our Smart Shades are a great tool to implement into your different time blocks. These motorized shades adjust to invite the morning sunlight in to increase energy when you're feeling groggy. In the afternoon, you can program them to close halfway to block out the brightest sun and ensure a great recharging time for both you and your kids. Then at night, they will close when you all settle down to enjoy a family movie night together.
Embrace Comfort.
Having a comfortable home, especially with all this extra time spent in it, is essential. There may be projects you've been wanting to achieve "someday", and that someday is now! There's never been a more perfect time to get things done around the house and turn it into the perfect cozy oasis that you've dreamed of.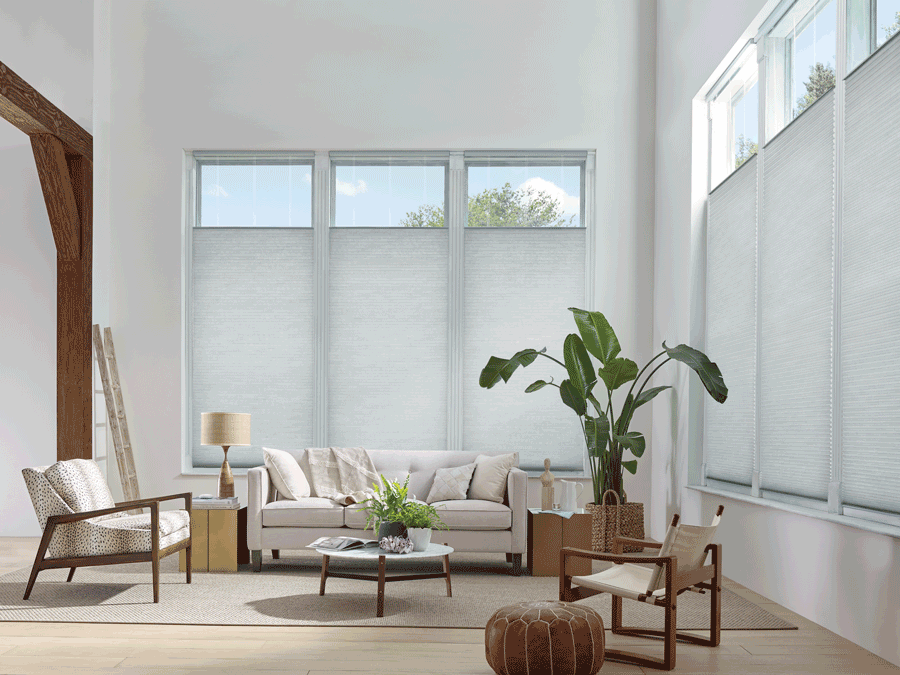 This doesn't mean you have to cross off every project on your list, but focusing on improving and changing things around your home can leave you feeling so refreshed and less stir crazy.
Assess Your Space.
One of the best ways to start making simple changes is to begin thinking about solutions. Glance around each room of your home, and determine what each room needs to ensure a better home life:
Sunshine, Sunshine, Sunshine.
Being in this together means helping each other out. I'm sure we don't have to tell you how much sunshine can improve your life. It provides you with natural energy, boosts your mood, and can transform your day all together. Just because we're "stuck" at home, doesn't mean we have to be stuck inside. Fresh air and sunshine will work wonders for us all, especially now.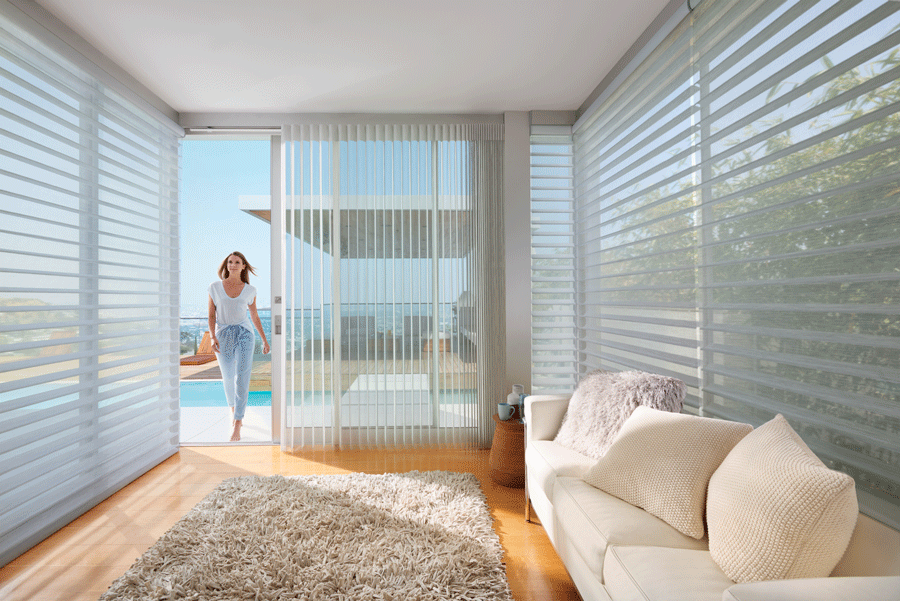 So where do we come in with this? We offer many solutions that provide you convenient access to the outdoors. We also know that there is such a thing as too much of a good thing. If there's too much blinding natural light, it can ruin the atmosphere in just about any space.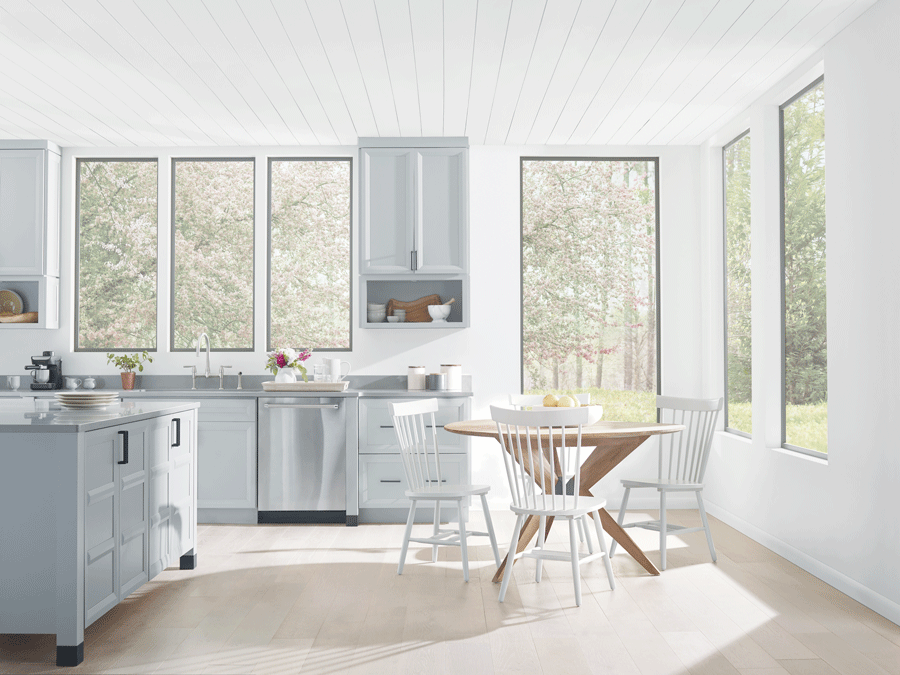 The glare during the afternoon hours can be brutal. And let's not even talk about the lack of privacy and increased interior heat that comes with having no window solutions. Adding the perfect window treatments creates the mood that you long for in your home. You can still enjoy the view, while eliminating the glare. You can truly SEE and FEEL the difference in how this kitchen looks with and without window shades.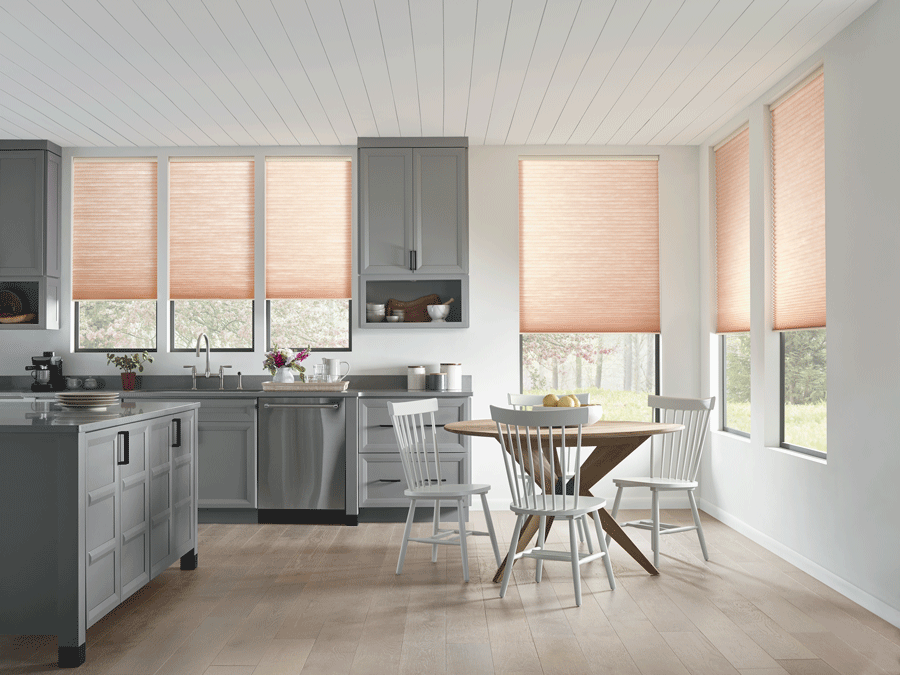 Making the Most of It: We're In This Together
The team at Austin Window Fashions wants to tell you one more time, we're all in this together! We know that times are difficult, and we want to let you know that we're here for you. Even without being able to be together, we can chat via FaceTime, phone or email. We will help you select the best window treatments to fit your functional needs and style goals.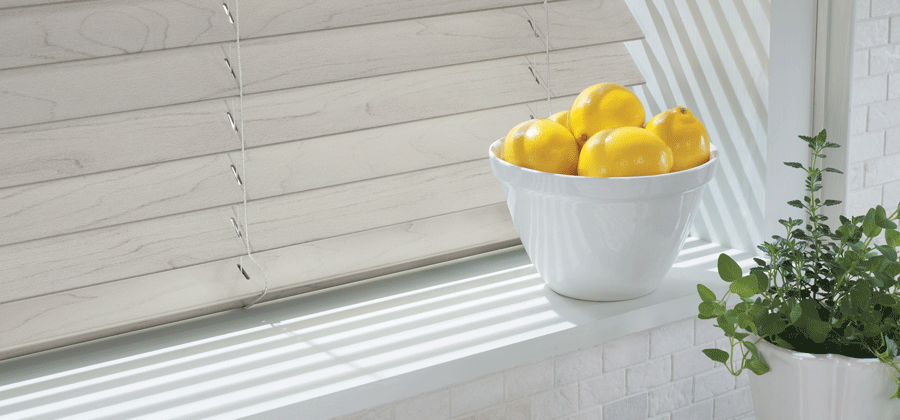 This time will pass, but while we're in it, let's make the most of it, updating our homes while we're at it. Doing so will give you something extra to look forward to and leave you feeling refreshed. Contact us today to schedule your FREE consultation.