Learn How to Layer Window Treatments!
April 8, 2020 | skyline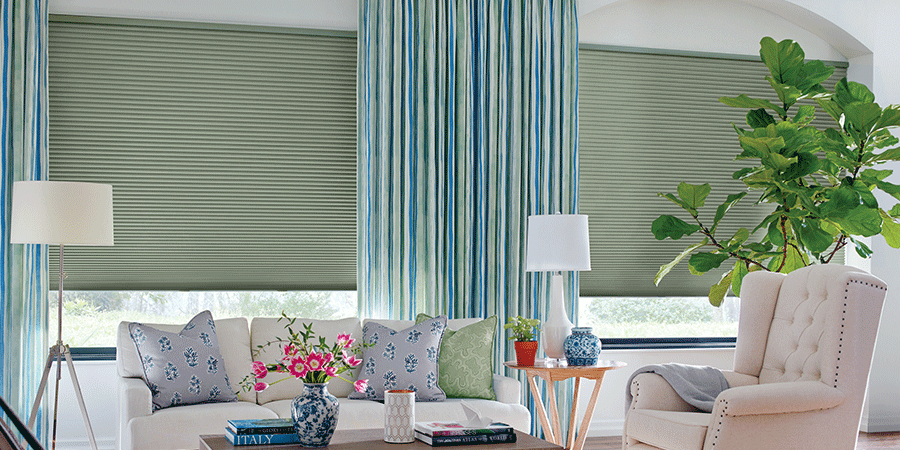 This time of year is perfect for a style refresh. One of our favorite ways to refresh the look of your home is with window treatments, of course! When you layer window treatments, it not only adds a new style statement, but plenty of function, as well. Our team is here to walk you through this process, with all the considerations you need to create the ideal look at your windows.
Function Comes First
We'll call the first layer the "base window coverings." This is usually shades, blinds–or even shutters. First and foremost, you want to consider the function of each room. Light control, privacy, energy efficiency…and more. These are going to drive your decisions for the base when you layer window treatments.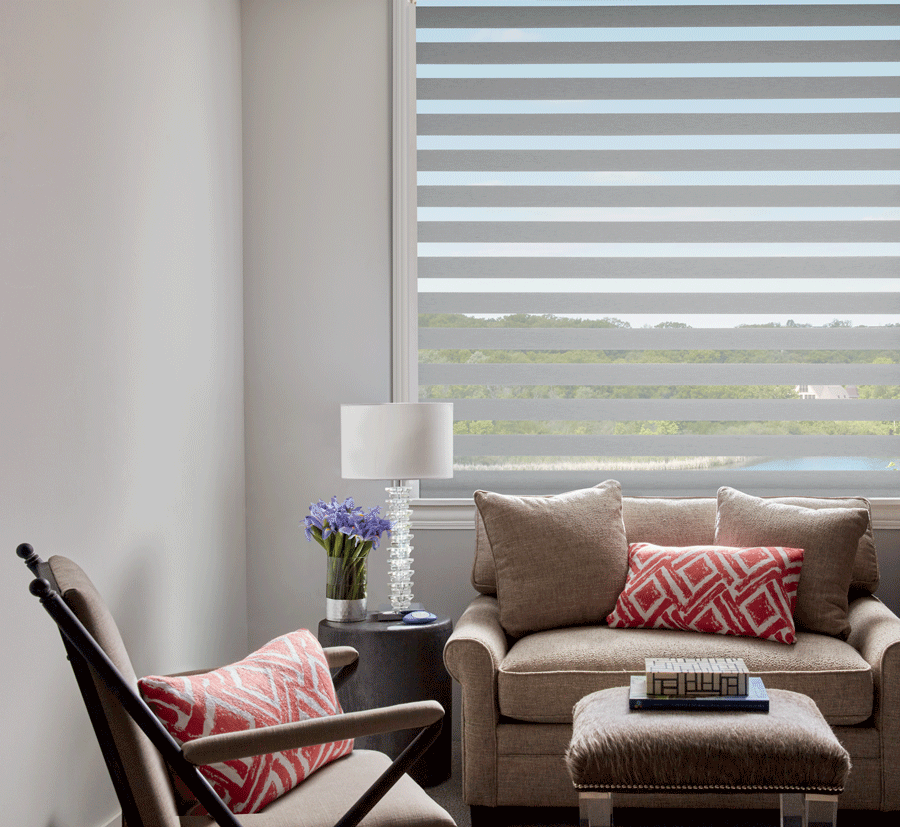 Choose Your Drapery Panels
Your draperies will fall on each side of the window. You'll consider function here, as well. Side drapery panels are meant to stay in that position, framing the window for style. They may also cover any small gaps of light–depending on the base window coverings you've chosen. But, for all intents and purposes, they are there as a design element. Full drapery panels move together, covering the entire window for added benefits.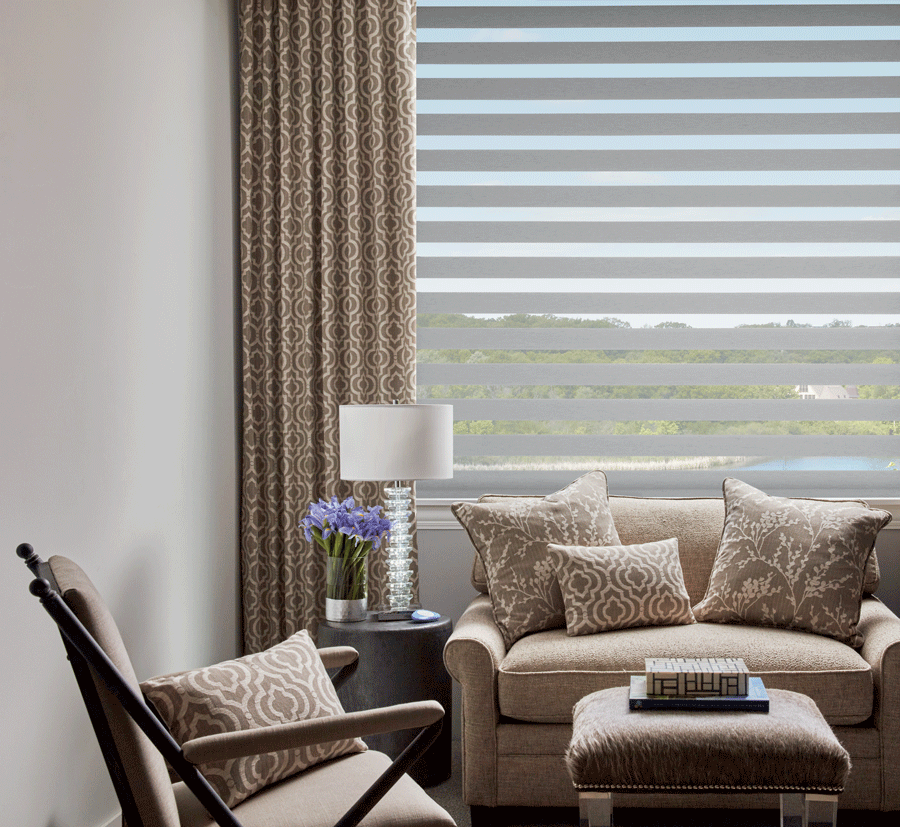 The Fun of Fabrics
One of the most exciting parts, when you layer window treatments, is choosing the fabrics. This comes down to personal style preferences, but we certainly will be with you, helping you discover favorites.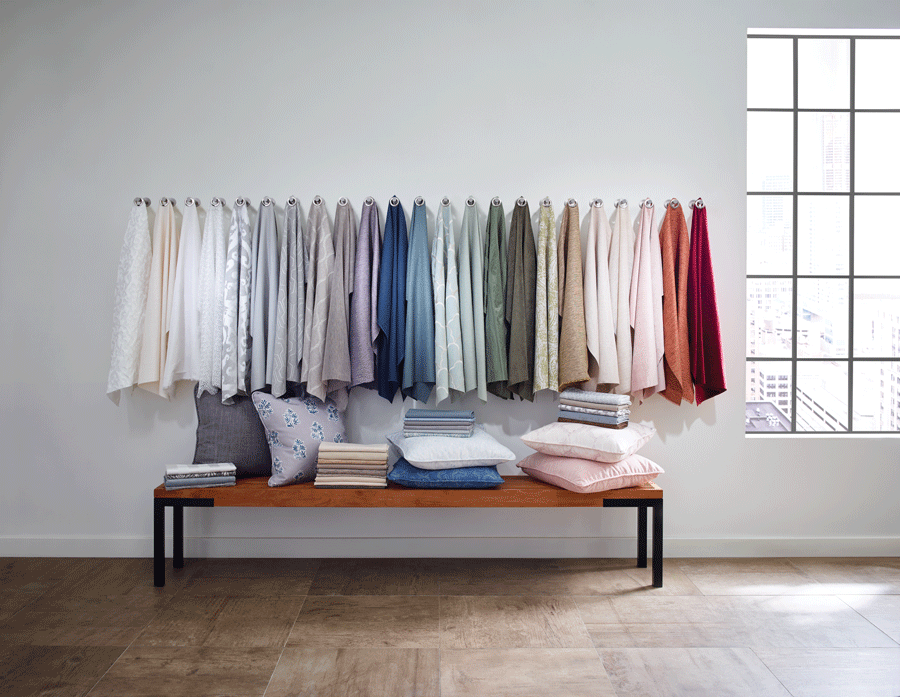 There are a few questions you should consider as you make fabric selections…
Do I like solids or patterns in fabrics?
Am I trying to stay neutral, go bold, or find the right "in between" look?
Is the space casual or formal?
Designer Details
What's next? How about the details? Hardware can match the existing design elements in your home, for coordinated, cohesive style. But, with all the choices out there, you might be drawn to another finish–making a statement, instead of blending in. Gold and matte black have both come onto the style scene with popularity this year.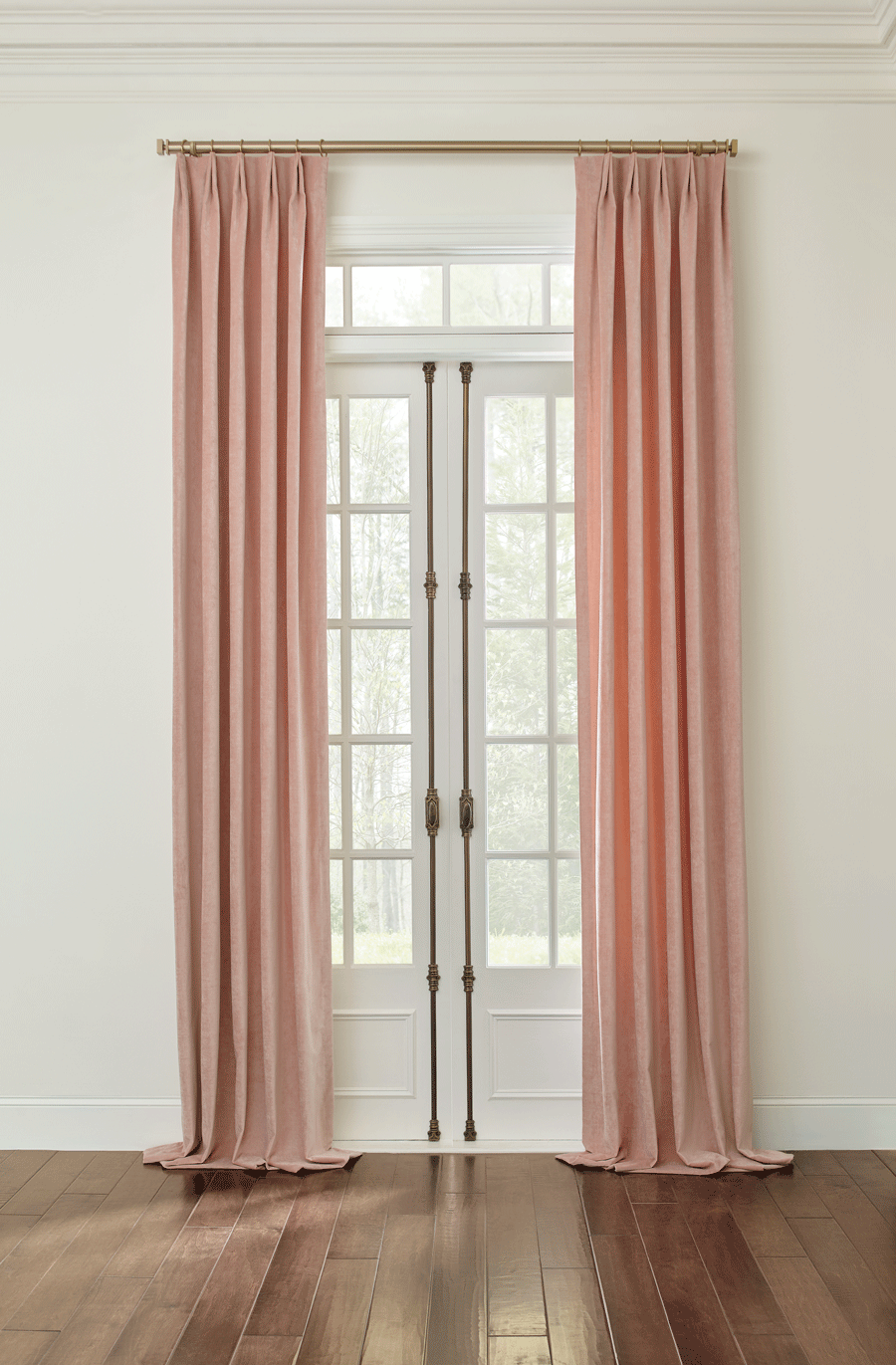 Speaking of hardware, the way your drapery panels attach to the rod is an important consideration. Rod pockets are the most traditional of header styles, with the rod slipping through the top, gathering the fabric. This style lends itself to a more casual look. Grommets are another popular choice, leaning more toward formal, as the metals coordinate with a "finished" look. The last header style we'd like you to think about is called "pinch pleat." This is a finished style, the fabric is gathered and sewn, with drapery rings clipping to the fabric, and then hanging from the rod. Drapery panels should hang from a rod, installed at least 12-18 inches above your window, customized for adding height to your room.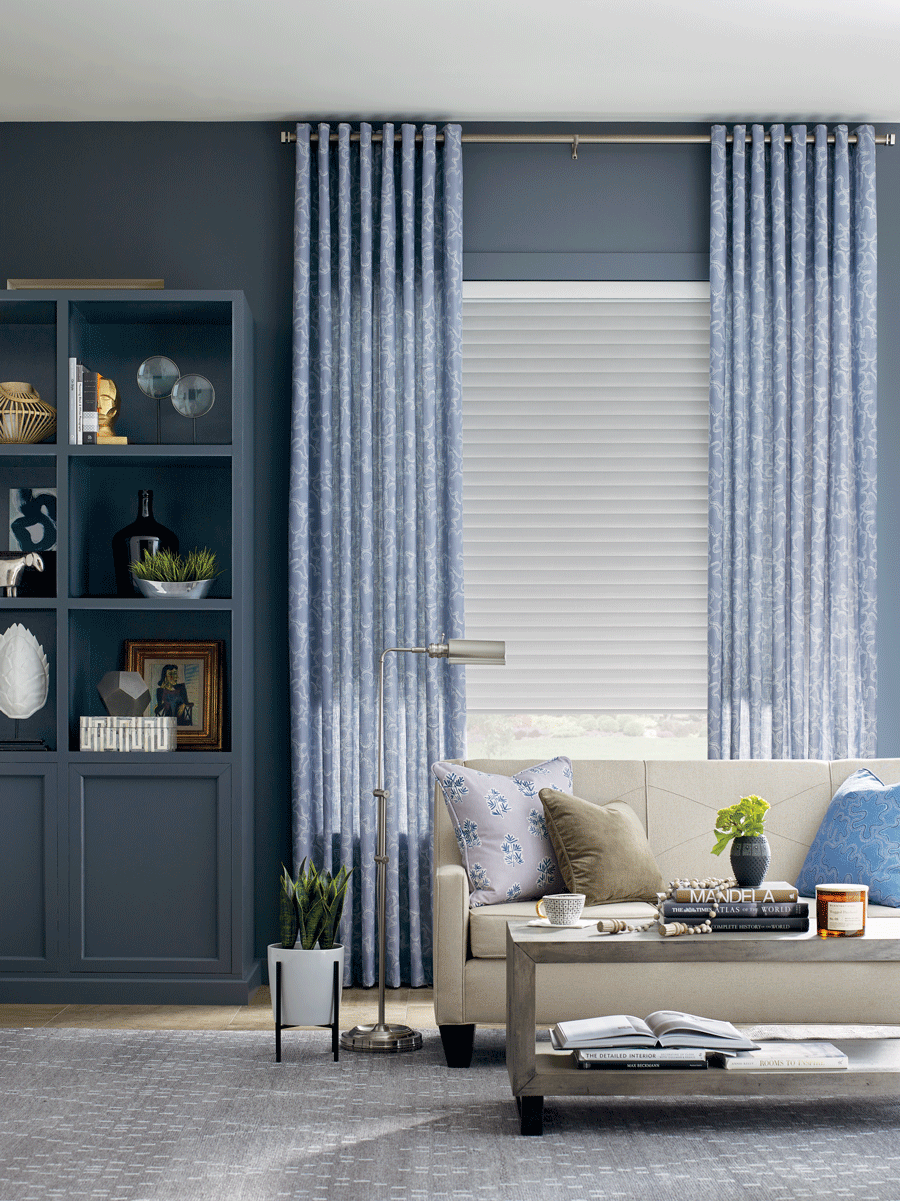 The last major decision you'll have to make is how your drapery panels will fall to the floor. While it is perfectly acceptable–and sometimes preferred–to stop them right at the floor, many people choose to allow them to puddle on the floor for dramatic appeal.
Let Us Help You Layer Window Treatments!
At Austin Window Fashions, we'd love to walk you through this process, answering all of your questions and planning a look you'll love. We'll make the process fun and exciting, with a beautiful result in your home. Contact our team for your FREE design consultation.