Transform Your Home Office
April 23, 2020 | skyline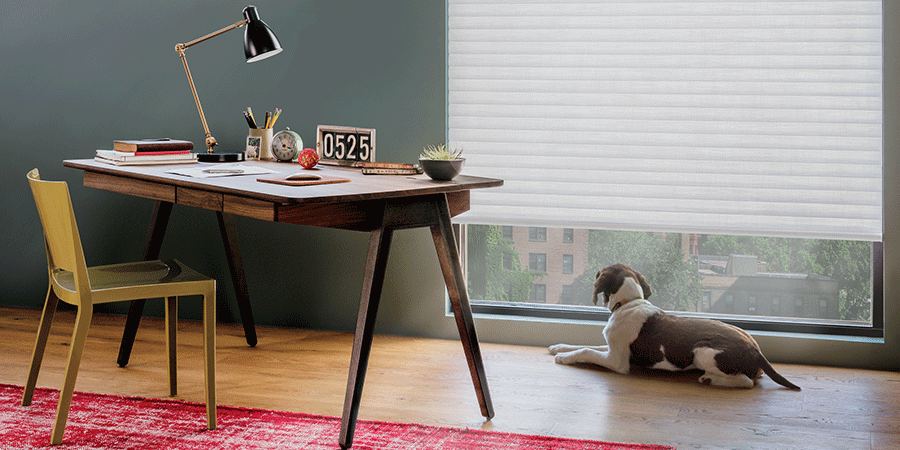 Working from home has become the new normal. And, with everything that's going on in the world, settling into this normal might be a hard thing to do. But don't fret, we're here to help make the transition a little bit easier. So, let's talk about enhancing your home office to best promote productivity to increase your success!
Solutions for the Whole Day
Keeping a routine is one of the key ways you can make this transition easier. So, while you may be working from home now, that doesn't mean your office hours have changed. Waking up with the sun means you'll get to see the natural shifting of light throughout the day, which can cause a problem when trying to get some work done.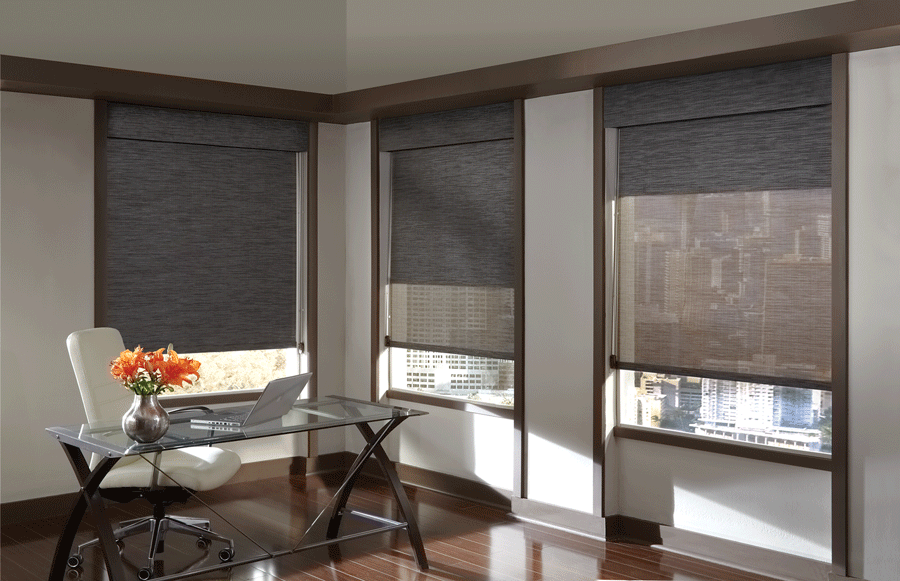 With dual shades, the shifting of light throughout the day is no longer a problem. Easily enjoy having your windows wide open, to take in the view. Then reduce the glare by lowering the front shade to filter light. And finally, cover it all with the blackout shade for total light control.  
Don't Let Lighting Issues Stop You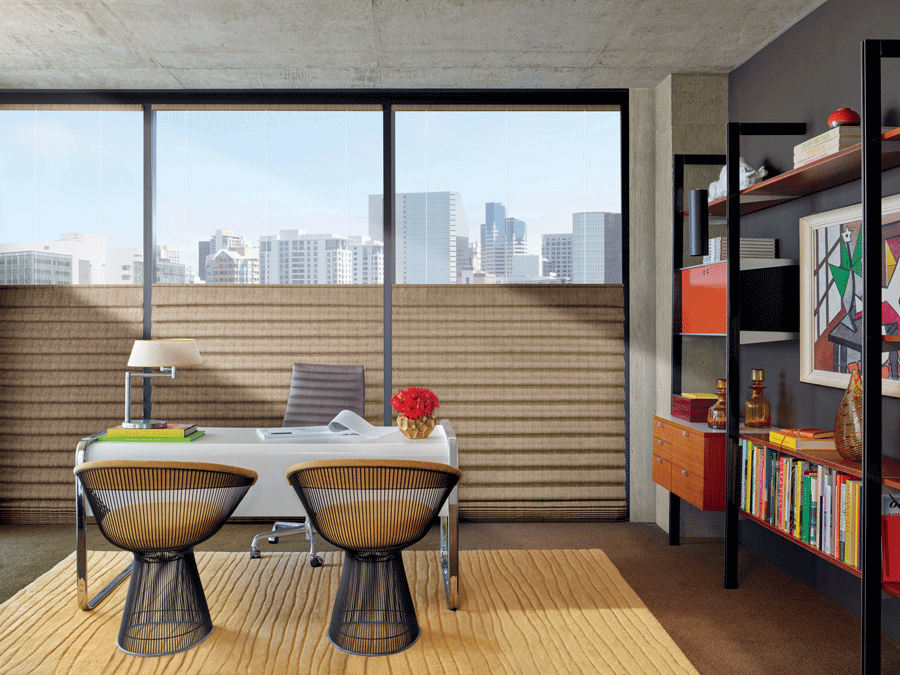 Nothing brightens a mood quite like natural lighting. But, while the sun's rays can put a smile on your face and promote productivity, it can also cause headaches and glare. Top down bottom up shades fixes that in an instant. Keep your room illuminated with light shining in, across the ceiling, while blocking the bottom half, cutting glare and controlling privacy.
Energy Efficiency Done Easy
Spring is here, and with it, comes a variety of weather. Now that you're spending more and more time at home, it's easier to notice the change in heat throughout the day.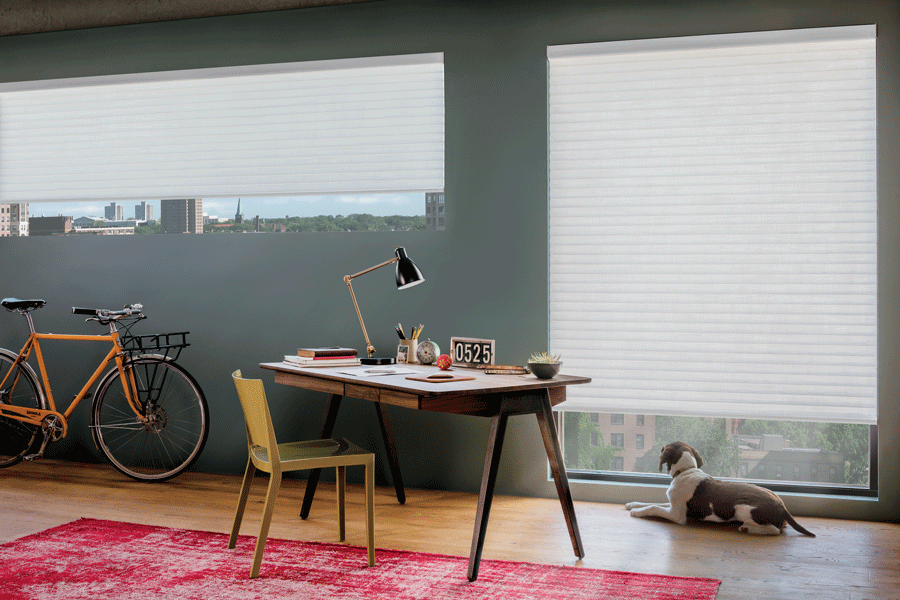 The current season brings direct sunlight, which heats up your home office, making it difficult to focus on your work. Instead of suffering through stuffy and groggy afternoons, fight the heat with Sonnette Roller Cellular Shades, the perfect energy-efficient and heat blocking option.
Let the Light In
The location of your windows plays a huge role in how lighting affects a room. North-facing windows, as opposed to its counterparts, bring an entirely different set of issues.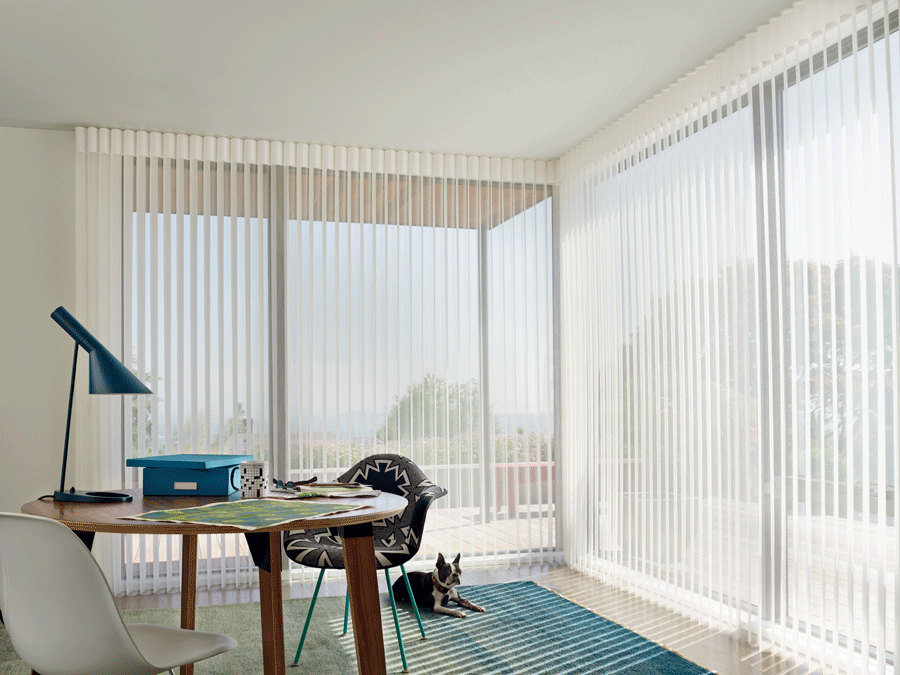 Without direct facing sunlight, the need for window coverings seems a little useless. But, without window coverings, glare and privacy issues arise. Give sheer shades a try. They'll help cut the glare, while still inviting light in. You'll be able to enjoy the view, yet privacy is protected.
Get Started Today
Working from your home office is challenging, but our team here at Austin Window Fashions is ready to help you create the right environment. Whether it's with one of the options we listed above, or something else, we're ready to guide you to make the best out of your time at home. Contact us today for your FREE consultation.