Knotty Alder Shutters: Experience the Beauty and Benefits
May 3, 2019 | Austin Window Fashions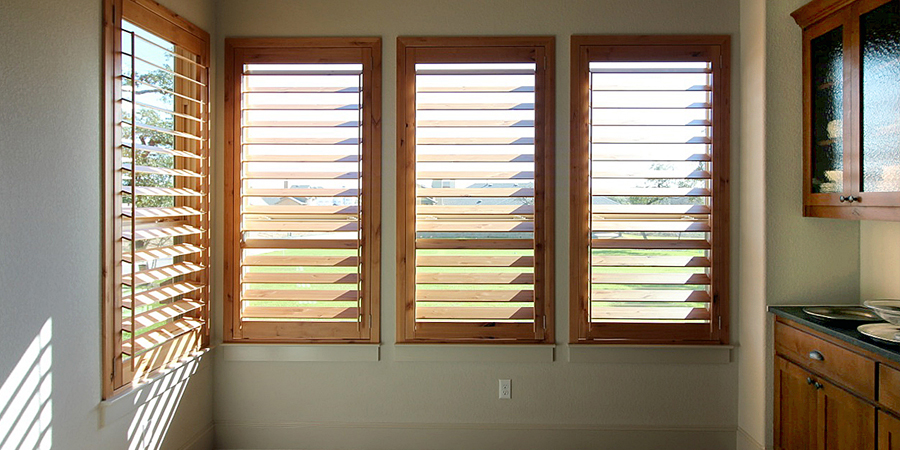 The beauty of natural wood is timeless in design. It's always in style and absolutely gorgeous. Today, as trends swing toward incorporating nature and natural elements, we're loving its look more than ever before. Do you have hand-scraped hardwood floors and wood-finished cabinets, or rustic wooden accents along with stained trims and doors? If you're longing for the perfect shutters to coordinate with the natural wood textures and tones in your home, we have them: Knotty Alder Shutters.
The Look
Knotty Alder Shutters take all the natural features of wood and highlight them–including knots, whorls, natural holes, and texture. These exclusive wood shutters complement any home decor style, and they can be custom crafted to fit specialty-shaped windows. What's more? Our custom staining process means that they will match other wood elements in your home perfectly.
The Benefits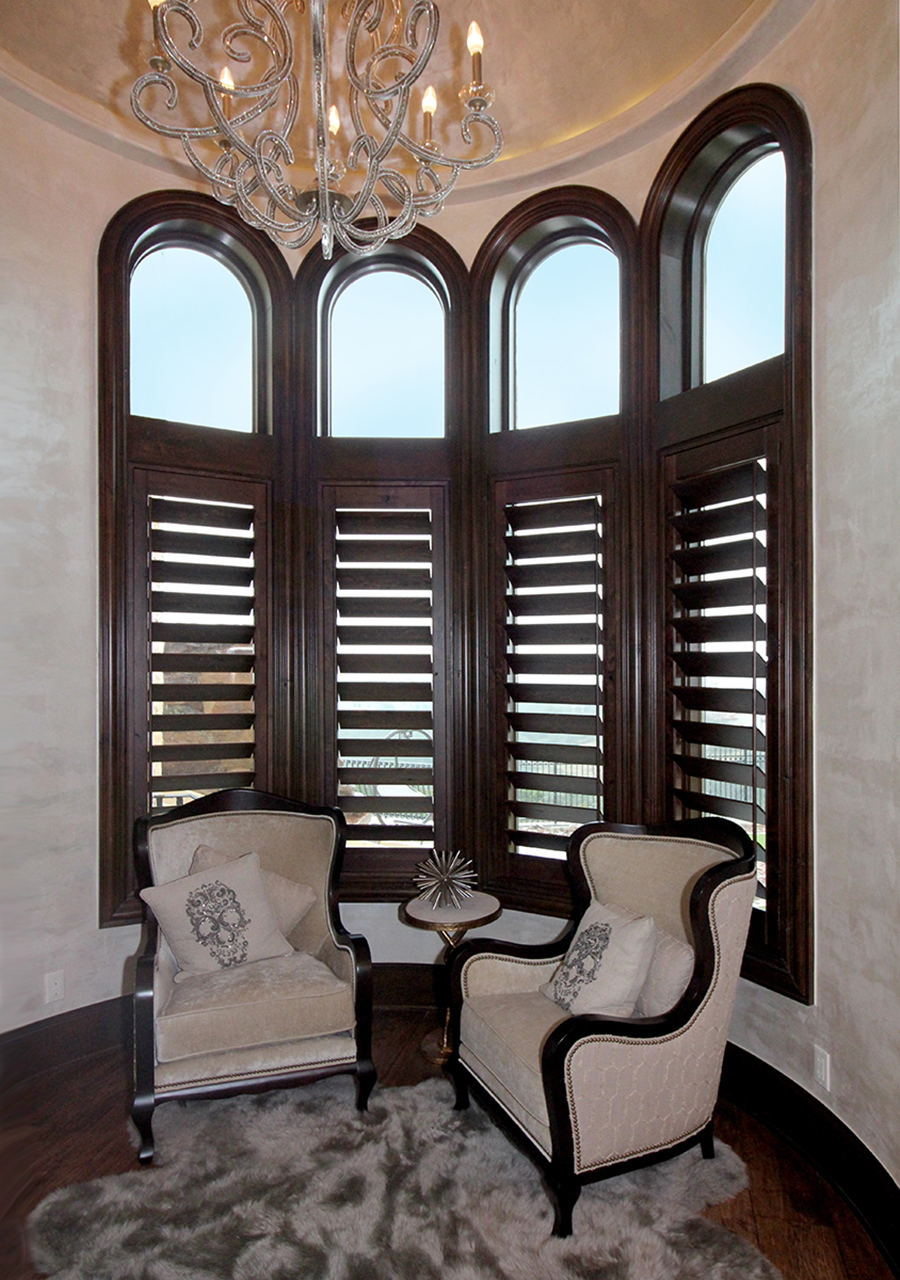 Aside from their exquisite appearance, Knotty Alder Shutters bring incredible benefits to your home. Their custom fit boosts energy efficiency by protecting your spaces from summer heat and winter chill. Adjustable louvers provide complete control over natural light; you decide the amount and direction of entering light. This also enables you to safeguard your decor from UV damage. Plus, you gain options for privacy.
The Difference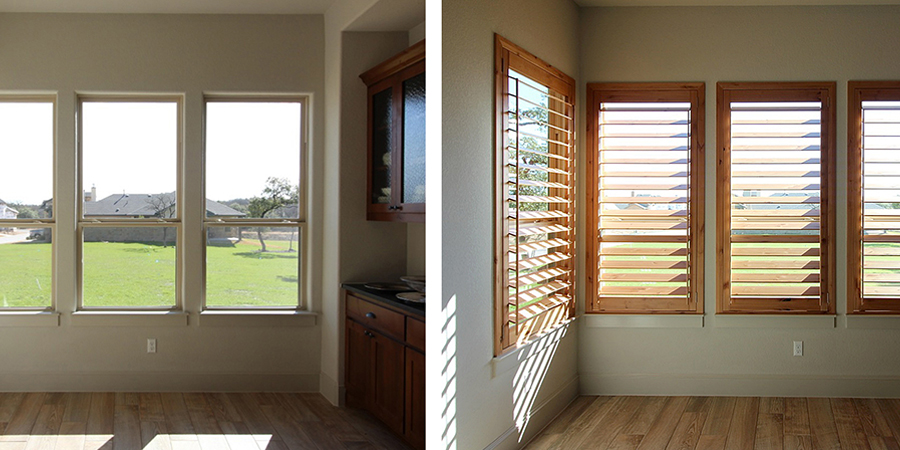 Just look at the difference Knotty Alder Shutters can make. It's incredible! The beauty of natural wood enhances the style and the whole atmosphere of this space. Directional light control protects the flooring from UV damage while illuminating the area with a gorgeous glow. Before shutters, the neighbors had a clear view in. Now? There's the comfort of privacy. And while you can't see the temperature in here, you can almost feel how much cooler it is.
The Experts on Knotty Alder Shutters
Are you ready for the enduring beauty and extraordinary benefits of Knotty Alder Shutters? Our team of experts would love to design with you! The best part of these plantation shutters is, they're made right here in Texas. As factory direct shutters, not only will you have the style you love, but you're ensured the long-lasting durability you need. Our design team will help you through all of the choices–from the perfect finish to the right louver size. And, we'll make it fun. Stop into our showroom, or invite us over for a free, shop-at-home experience. Contact us at Austin Window Fashions to get started today!