Are you searching for ways to maximize balance, comfort, and convenience in your environment? Search no more! Hunter Douglas top down shades provide all of these benefits in addition to light-control, privacy, and year-round insulation. Believe it or not, creating your ideal atmosphere starts with your window coverings and we're here to provide you with three reasons top down shades are ideal solution for any room in your home!
#1 Privacy is Key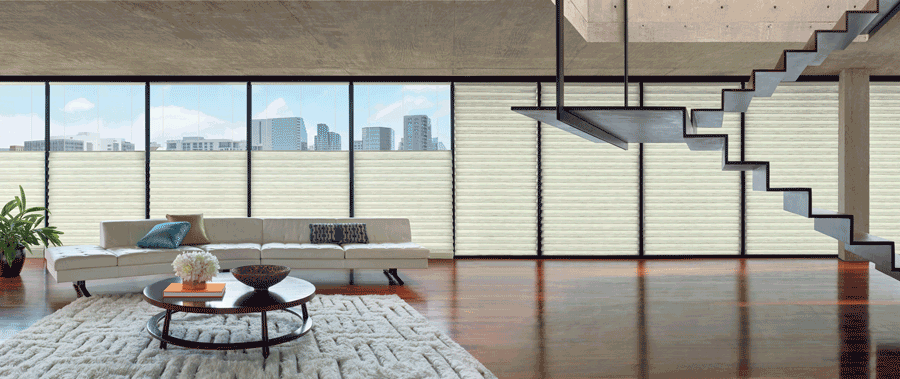 We're sure you've noticed more traffic outside your front door with the warmer temps. Yes, summer is around the corner and the kids have come out to play! With the top down bottom up  feature, you can maintain your gorgeous view without giving your neighbors one too!
#2 Light Filtration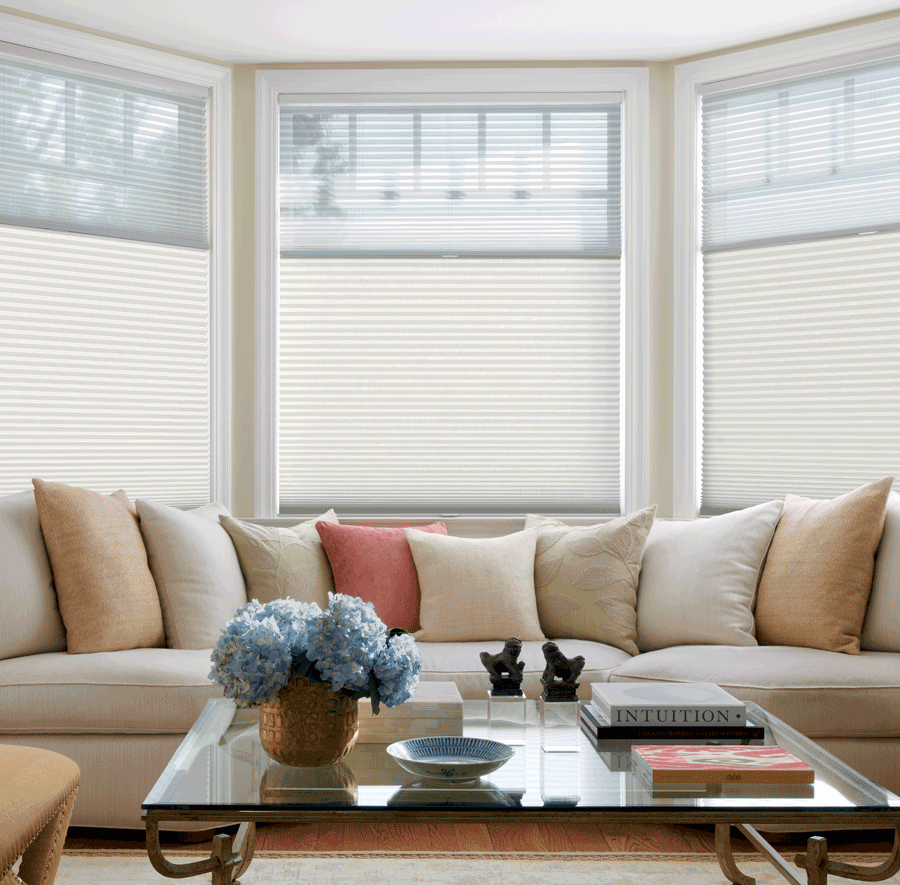 If you have floor to ceiling windows, then you understand how helpless you can feel when they're not covered. Uncontrollable sunlight pouring in, crazy hot temperatures, and absolutely no privacy are a few reasons why covering them is a MUST. However, that doesn't mean you have to compromise light for privacy and comfort. The top down shade solution saves the day! A light filtering shades called DuoLite, is paired with your cellular shades that adjust down from the top allowing filtered light while sustaining your privacy and comfort!
#3 Add Power, Add Convenience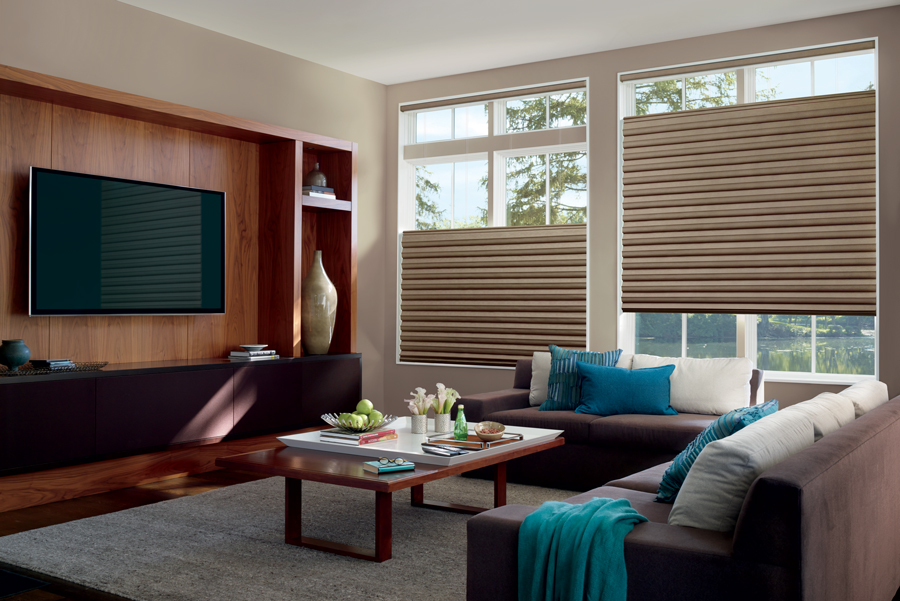 You're probably thinking, what could possibly make this solution more convenient, and the answer is motorization. We've dreamt of the day where our home appliances could do what we say, and now, that dream is a reality! Open your shades with a simple, "Alexa, Good Morning", or set a schedule through the app for top down shades that adjust to your life!
Enhance Your Life With Top Down Shades!
Who knew that window coverings could add so much value to your life? You've worked hard to live in your Austin home, so why not create the balanced and controlled environment you deserve! The top down shade solution provides numerous benefits and the beautiful design of Hunter Douglas' shades is just the icing on the cake! Our designers at Austin Window Fashions would love to help you customize brilliant solutions throughout your home for a comfortable and convenient life. Contact us today for a free in-home consultation. See ya soon!