Layering Drapery for Style + Function
March 23, 2022 | skyline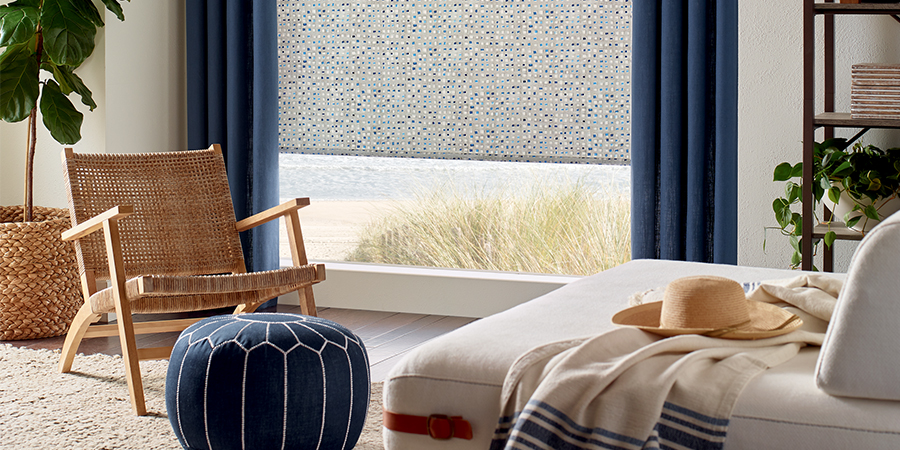 A new season is here, and it's the perfect time to refresh your home! That means style & function. Today, we're talking about layering drapery. One thing we notice this time of year is the swing in temperature–and intense light changes. Cool, lovely mornings can give way to hot afternoons. Want to add an upscale look to your home while creating the right atmosphere?
What Layers Can Do
Layering drapery with another selection of window coverings offers a creative way to add dimension to your home. But, even more than a beautiful look, those layers will create the right atmosphere every time.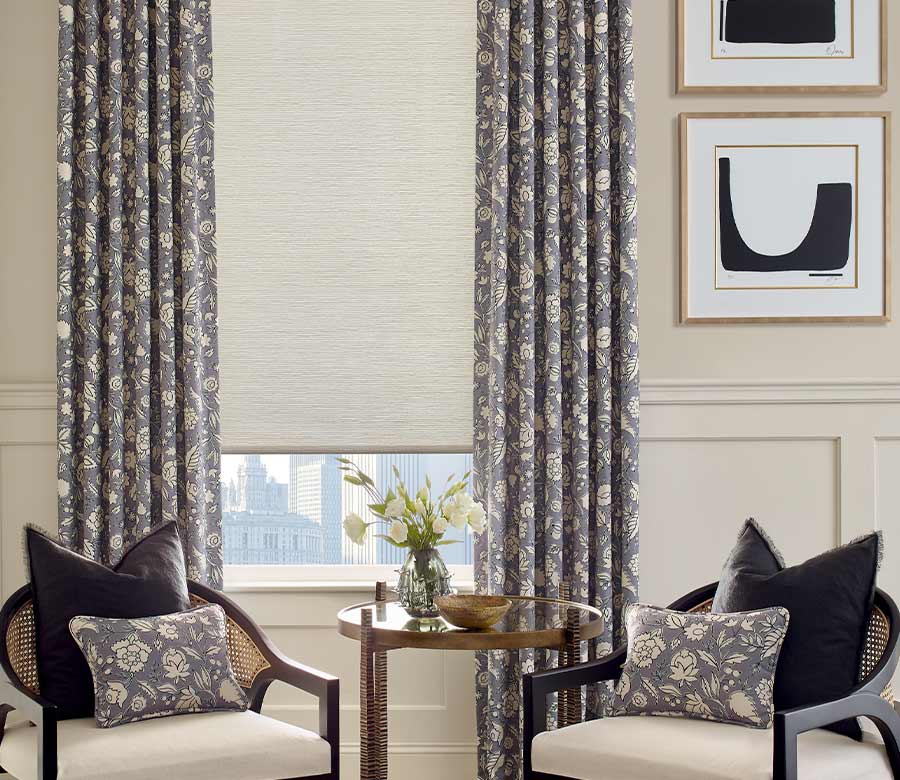 By choosing a base window treatment to customize the atmosphere of your home, you'll easily have the comfort you deserve. And, while the appearance of side draperies is gorgeous, the fabrics also provide an added layer of protection. How do you choose which pairings work best in your home?
Using Patterned Fabrics
Patterns are an ideal way to bring color into your space for a personalized look. We often recommend choosing one pattern at the window, on either the shades or the draperies, bringing a solid color in with the other to highlight the look and not overwhelm the space.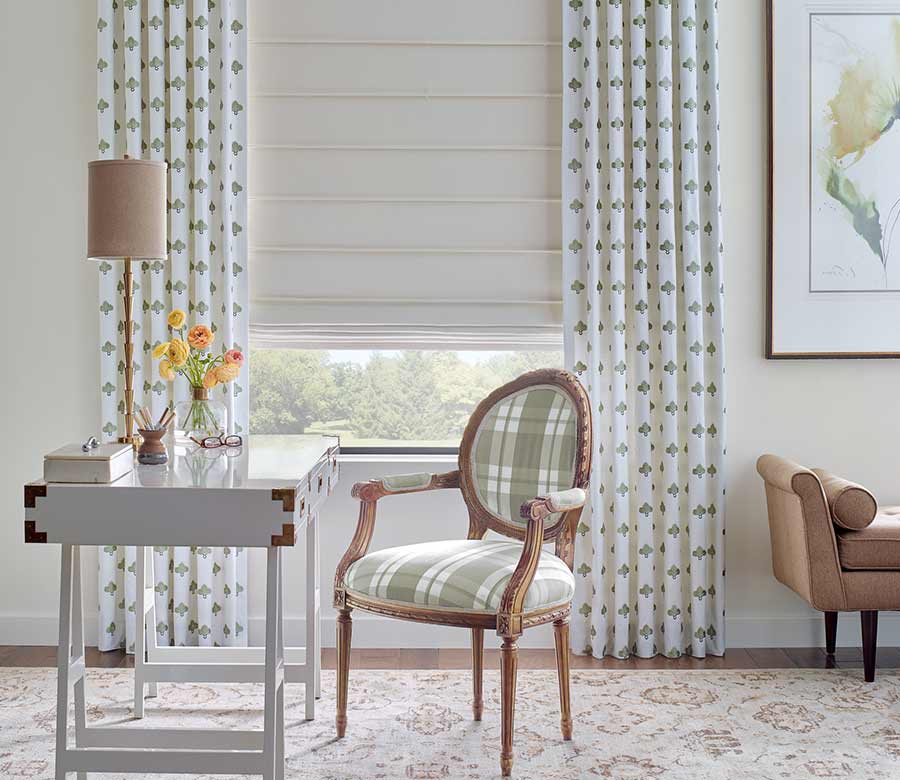 Choose patterned drapery with solid shades, shutters or blinds. Or, create a beautiful statement with a patterned fabric shade, then complement the look with solid draperies.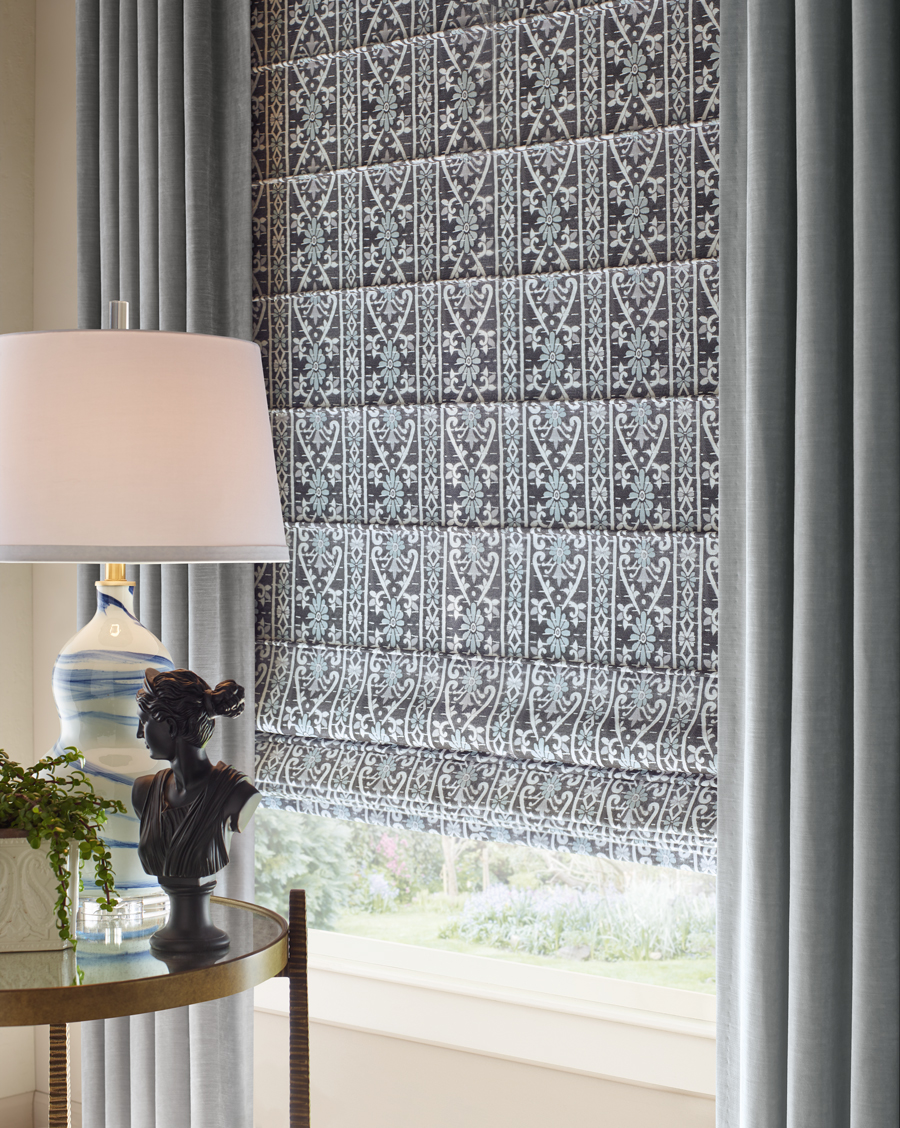 Highlight with Hardware
We love to say that the drapery rods are the "jewelry" of the outfit. There are so many eye-catching design choices for hardware with today's style–take advantage of this look! From the modern style of matte black or gold, to the more traditional brushed nickel or favored oil-rubbed bronze, you'll be able to choose the hardware that ties the whole room together.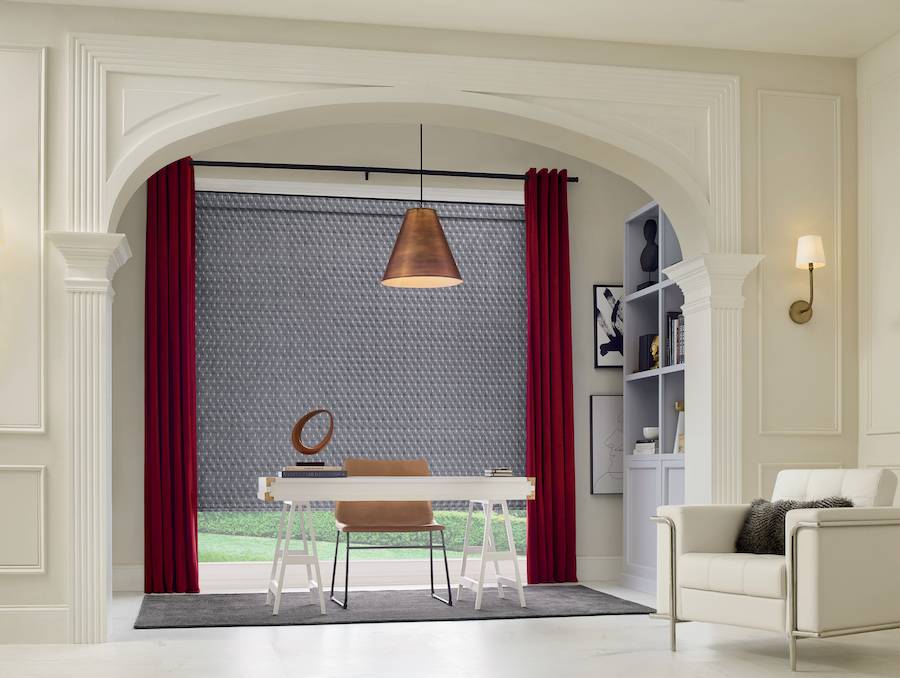 One tip when layering drapery in your home–consider the ceiling. Hanging your drapery rods higher than the window, closer to the ceiling, is a great way to create a grand look and raise the overall appearance of the space.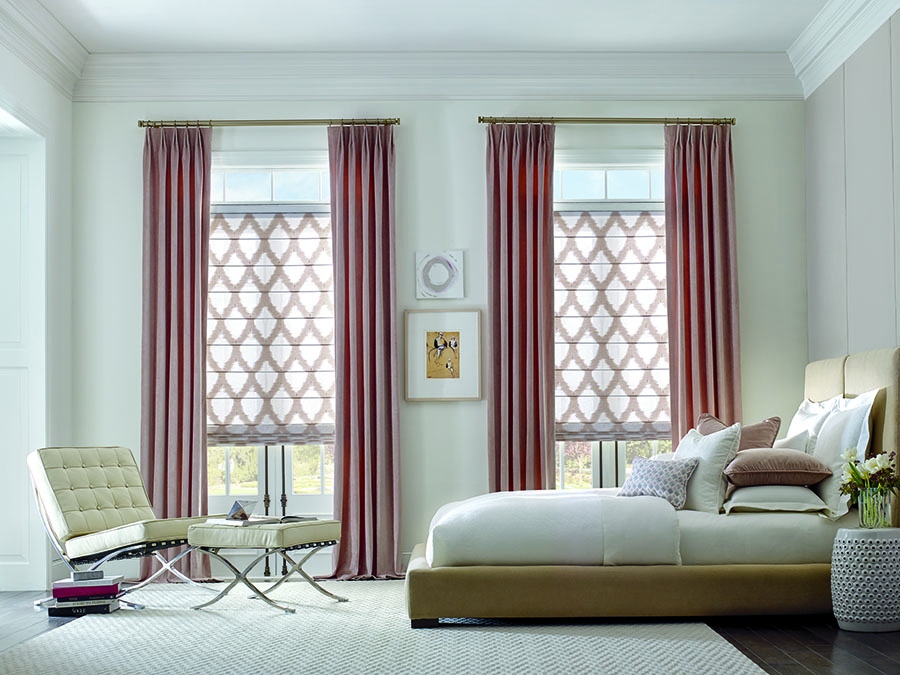 Let Each Room Shine
There's no doubt that each of the rooms within your home have their own purpose. This is one reason that homeowners may choose a variety of window coverings throughout the home. Style, window location & room purpose all play a huge role. By layering drapery, you can choose the shades that will customize the function by also creating a unique look.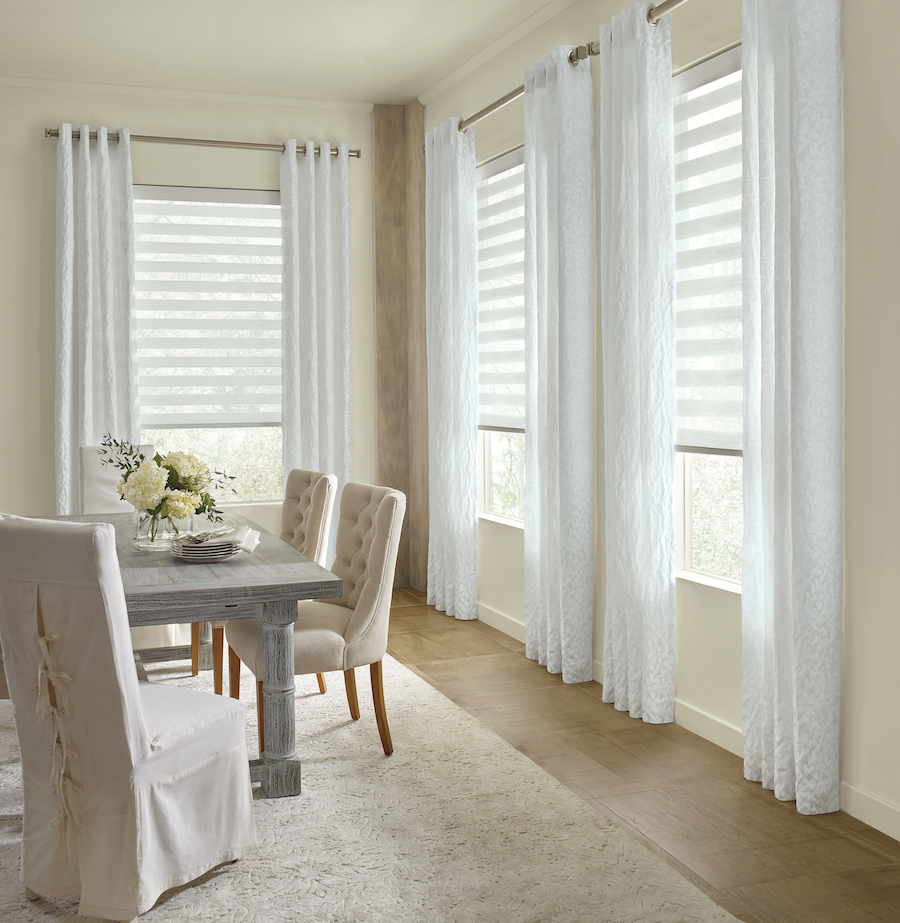 For example, the dining room of your home is a great space for natural light and view to the outdoors–with the option to close the shades if the light is too intense. This is a very different experience than a master bedroom, where you'll want room darkening details that enhance the sleep and privacy of your space.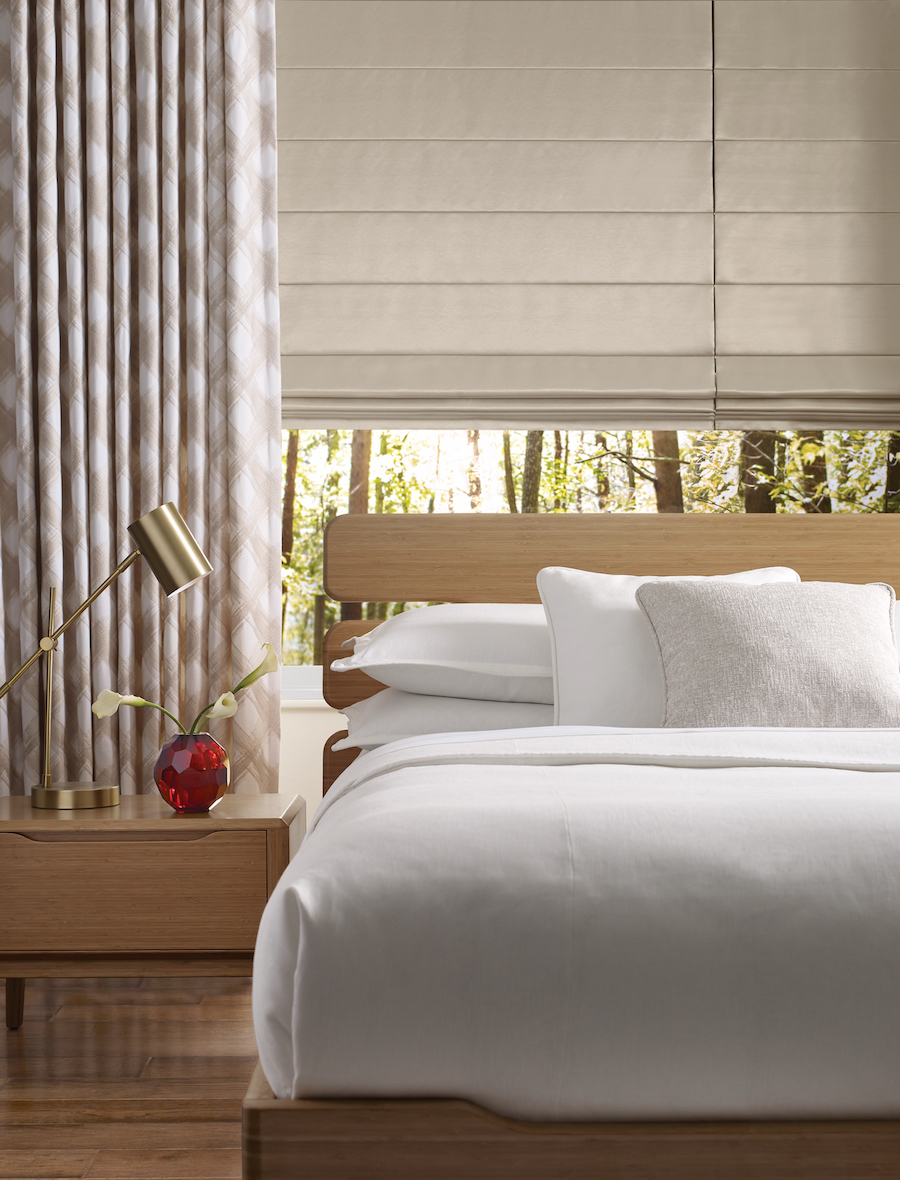 Create a Smarter Home
Every day, it seems we have more and more choices in "smart" home design. From the convenience of remote control blinds, to automated shades that work with your Alexa or Google home features, your window treatments should be added to the list of smart home favorites! Privacy, energy savings, light control, security for when you're away–the list of benefits goes on & on. But, another client favorite? Smart shades means you're no longer fussing with the shades or drapery, keeping them looking pristine for years to come.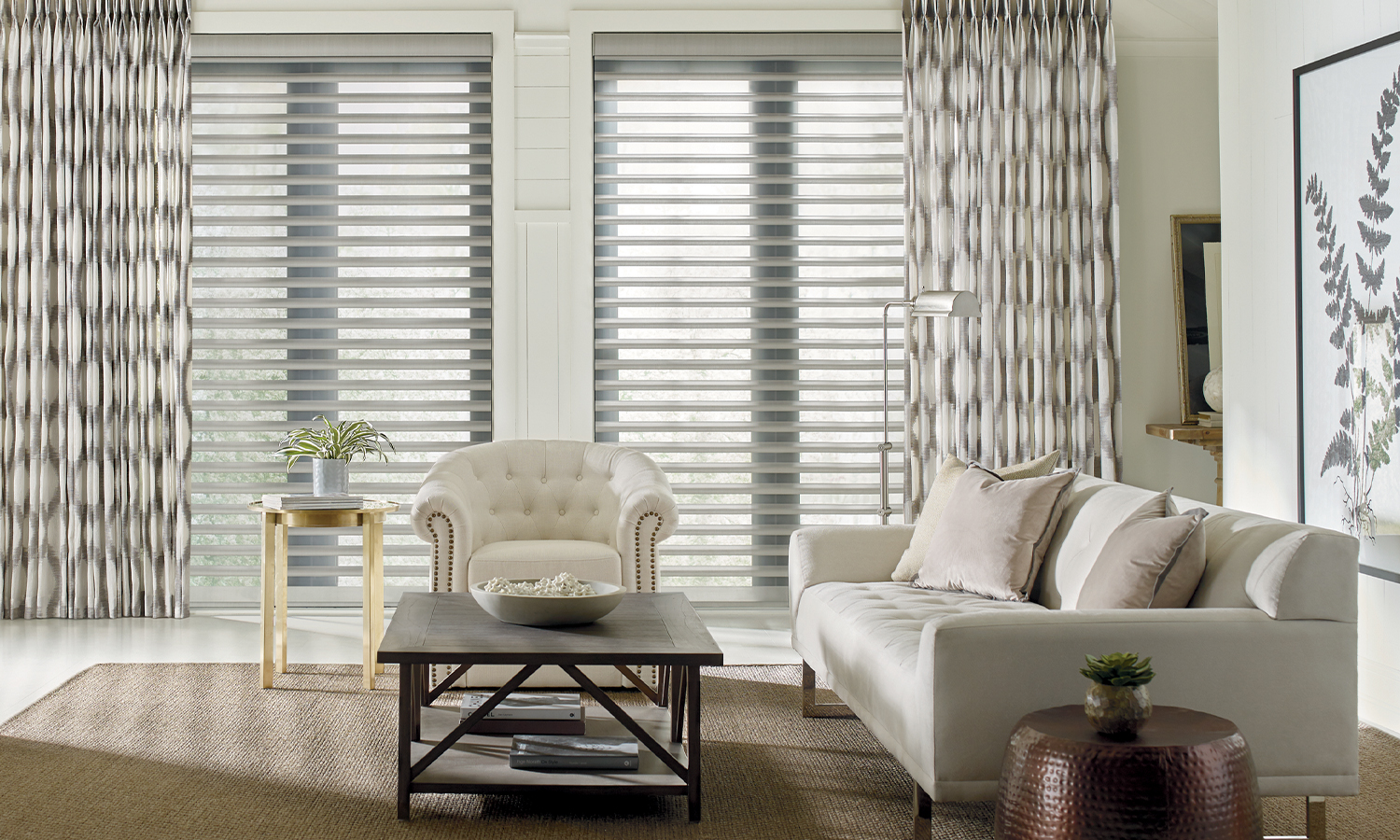 Would You Love to Try Layering Drapery?
Do you love the idea of layering drapery in your home? Perhaps it's the style, combined with energy efficiency. Maybe it's the additional control you love–highlighted with beautiful fabric patterns. No matter the aspect that piqued your interest, we'd love to help you create a beautiful atmosphere in your home. Get in touch with our team at Austin Window Fashions for your FREE consultation.